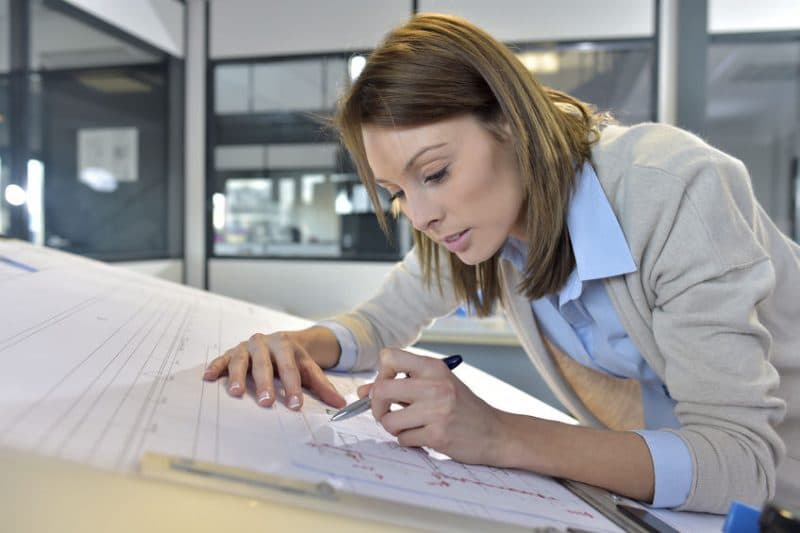 Interested in conducting engineering research in France, interning in Germany over the summer, or getting your STEM Ph.D. fully funded? These fellowships offer these opportunities and many more for U.S. engineering students. This list covers many engineering subfields, including biomedical, environmental, and computer engineering. It's ordered by the amount of experience each fellowship requires, beginning with those for undergraduates and finishing with those for PhD students in their final years of study. If one of these catches your eye, make sure to bookmark it to your ProFellow account!
Fellows work for 10 weeks during the summer as reporters, researchers, and production assistants in mass media organizations nationwide. As part of their job, the student-scientists and their host-journalists strive to make science news easy for the public to understand. AAAS typically selects from 15-20 Mass Media Fellows each summer. Fellows are provided a weekly stipend of $450 as well as travel expenses to and from AAAS and their sites. Applicants must be enrolled as university students or have completed a degree in the natural, physical, health, engineering, computer, or social sciences or mathematics in order to apply.
The Science, Mathematics And Research for Transformation (SMART) Scholarship for Service Program is an opportunity for students pursuing an undergraduate, graduate or doctoral degree in Science, Technology, Engineering, and Mathematics (STEM) disciplines to receive a full scholarship and be gainfully employed upon degree completion at the U.S. Department of Defense. Includes full tuition and a stipend of $25K – $38K, and other benefits. Undergraduate applicants must be currently enrolled in a U.S. college or university. Graduate applicants can be either currently enrolled in a U.S. university or awaiting notification of admission.
The Mickey Leland Energy Fellowship (MLEF) Program provides undergraduate, graduate and doctoral students with opportunities to gain hands-on research experience with the Department of Energy's (DOE) Office of Fossil Energy (FE). The goal of the MLEF program is to improve opportunities for women and minority students in STEM majors, however, all eligible candidates are encouraged to apply. Selected candidates will train under the mentorship of program officials and scientists on focused research projects. During the 10 weeks, Fellows will receive a stipend and some may be eligible to receive housing and a travel allowance.
Scholarship For Service (SFS) is a unique program designed to increase and strengthen the cadre of federal information assurance professionals that protect the government's critical information infrastructure. This program provides scholarships that may fully fund the typical costs of full-time students while attending a participating institution, including tuition and education and related fees. Additionally, Fellows receive stipends of up to $20,000 for undergraduate students and $32,000 for master's and doctoral students. The scholarships are funded through grants awarded by the National Science Foundation (NSF).
The Whitaker Program is a funding opportunity for emerging U.S. leaders in biomedical engineering to build collaborative ties with individuals and institutions overseas. The program is for U.S.-based biomedical engineers who are graduating seniors, graduate students, post-docs or early-career professionals. Fellows and Scholars can conduct academic or scientific research in a university or laboratory, pursue coursework, or intern at a policy institute, or industrial or non-profit setting. Benefits include maintenance allowance, airfare, accident and sickness insurance, and partial tuition reimbursement (Fellows only).
The Churchill Scholarship Program enables young Americans to pursue graduate study in science, mathematics, and engineering at Churchill College, Cambridge University. A total of 15 one-year Churchill Scholarships are offered each year. The scholarship covers living expenses in addition to tuition and fees. Candidates must be US citizens who have earned a bachelor's degree but not a doctorate. Applicants must be nominated by their undergraduate institution. The Churchill Foundation's deadline is in November. Each college may have earlier deadlines.
The AVANGRID Scholarships are open to students of U.S. nationality to pursue masters-level work with an emphasis on sustainable energy, energy efficiency and climate-related areas of study, in addition to more specific business areas, such as cyber security, data science and engineering. The scholarship will cover the following annual tuition at the university or college in the U.S., and annual program allowance of $25,200 during the academic year to cover costs for accommodations and transportation (where applicable).
The NBBTP offers two-year Masters and post-doctoral fellowships at the NIH Bethesda Campus providing a rare opportunity to receive professional training in biosafety and biocontainment at one of the foremost biomedical research centers in the world. Fellowships provide an extraordinary learning environment and rigorous program including academic training, experiential learning, mentorship, developmental assignments, and applied occupational safety and health research opportunities. NBBTP Fellows do not engage in any primary patient care activities. Fellowships are funded and offered in one year increments. Applicants must have a Masters or be a post-graduate with academic degree(s) in microbiology, public health, medicine (human or veterinary), or other allied sciences (industrial hygiene, engineering, etc.).
AAUW Selected Professions Fellowships provide opportunities for women to pursue graduate and first-professional degrees in architecture, computer and information sciences, engineering, and mathematics, fields where women traditionally have been underrepresented and where the employment outlook and earnings potential are strong. To address the underrepresentation of women of color in promising professions and encourage cultural diversity in these areas, fellowships in business administration, law, and medicine are also available, but only to women of color. Recipients must be U.S. citizens or permanent residents.
The purpose of the NSF Graduate Research Fellowship Program (GRFP) recognizes and supports outstanding graduate students who are pursuing research-based master's and doctoral degrees in fields within NSF's mission. The GRFP provides three years of support for the graduate education of individuals who have demonstrated their potential for significant achievements in science and engineering research. Check the website for up-to-date deadline information. Deadlines vary by discipline.
The goal of the Switzer Environmental Fellowship Program is to support highly talented graduate students in New England and California whose studies are directed toward improving environmental quality and who demonstrate the potential for leadership in their field. The Fellowship provides a one-year $15,000 cash award for graduate study as well as networking and leadership support to awardees. 20 annual awards to students pursuing environmental policy, economics, land and water conservation, public health, journalism, architecture, environmental justice, business and law as well as sciences including biology, chemistry and engineering.
The National Oceanic and Atmospheric Administration's (NOAA) Dr. Nancy Foster Scholarship Program provides support for master's and doctoral studies in oceanography, marine biology, maritime archaeology and all other science, engineering, social science and resource management disciplines involving ocean and coastal areas particularly by women and members of minority groups. Scholarships may provide up to $42,000 a year as well as additional support throughout the master's or PhD program for collaborations and field studies.
The goals of the GEM fellowships are to increase the number of underrepresented minority students (African Americans, American Indians, and Hispanic Americans) pursuing graduate degrees in engineering and natural science and to promote the benefits of a graduate degree within industry. GEM MS Engineering Fellows receive a $4,000 living stipend per full-time semester up to 4 semesters ($8K per academic year – 3 quarters), up to two paid summer internships with a GEM Employer Member and full tuition and fees provided by a GEM University Member. Applicants must be a U.S. citizen or U.S. permanent resident.
RISE stands for Research Internships in Science and Engineering. RISE Professional offers summer research internships in Germany to Master's and Ph.D. students from North America at companies and non-university research institutions with strong relations to the industry. The program is open for students in the field of biology, chemistry, physics, earth sciences, engineering or a closely related field. All participants receive a scholarship from DAAD and an additional stipend from their host company/institution to help cover living expenses. Funding is possible for a period of three months in summer or fall. German language requirements vary according to the internship placement.
The objective of this program is to offer doctoral fellowships to under-represented minority students who have either completed, are currently enrolled in a master's in engineering program, or received admittance into a PhD program directly from a bachelor's degree program. PhD Engineering Fellows receive: $16,000 stipend in the first academic year of the GEM Fellowship; GEM Member University provides a living stipend up to the 5th year of PhD program, equivalent to other funded doctorate students in the department; a minimum of one paid summer internship with a GEM Employer Member; full tuition and fees at a GEM University Member.
The goal of this program is to increase the number of minority students who pursue doctoral degrees in the natural science disciplines — chemistry, physics, earth sciences, mathematics, biological sciences, and computer science. Applicants to this program are accepted as early as their senior undergraduate year, as well as candidates currently enrolled in a Master's of Engineering program and working professionals. Fellowships offered through this program are portable and may be used at any participating GEM Member University where the GEM Fellow is admitted. Full tuition and fees and a $16,000 stipend in the first academic year.
The Association awards Fellowships each year at the graduate (Masters, PhD or post-doctoral) level of up to $40,000 USD for US scholars undertaking advanced research or study in Australia. Fellowships are available for Americans who will benefit from doing research or study in the fields of life sciences, medicine, engineering or mining. There is particular interest in the fields of oceanography/marine sciences & stem cell research. Applicants must make their own arrangements for university affiliation and have a confirmed placement by the time the Fellowship is awarded. Applicants must be US citizens or US permanent residents doing research or study at the graduate level. Applicants may already be in Australia.
The science policy fellowship program helps early-career scientists hone their skills by putting them to practice for the benefit of Gulf Coast communities and ecosystems. Fellows gain first-hand policymaking experience as they spend a year on the staff of federal or state environmental, natural resource, oil and gas, or public health agencies in the Gulf of Mexico region. Fellows who have completed an MA, MS, or MPH degree or who are currently enrolled in a doctoral program will receive an annual stipend of $45,000. Fellows who have completed a PhD, ScD, MD, or DVM will receive an annual stipend of $55,000. Stipends will be paid directly to the fellow in monthly disbursements.
The Department of Energy Computational Science Graduate Fellowship (DOE CSGF) is open to U.S. citizens or permanent resident aliens who are planning full-time, uninterrupted study toward a Ph.D. at an accredited U.S. university. Senior undergraduate and first year graduate students in engineering and in the physical, computer, mathematical or life sciences are eligible to apply for the program. We also accept applications from master's degree students (with certain stipulations) and those that are employed or will be matriculating into graduate school in the fall upcoming academic year. Fellows receive an annual stipend of $37,000 annual stipend. Fellowship support is limited to four years and must be renewed each year.
As a means of increasing the number of U.S. citizens and nationals trained in science and engineering disciplines of military importance, the Department of Defense (DoD) plans to award approximately 200 new three-year graduate fellowships. The DoD will offer these fellowships to individuals who have demonstrated the ability and special aptitude for advanced training in science and engineering. National Defense Science and Engineering Graduate (NDSEG) Fellowships are awarded to applicants who will pursue a doctoral degree in, or closely related to, an area of DoD interest.
Western Michigan University Graduate Education and the Professoriate (WMU-GEP) Fellowships are available to U.S. citizens who derive from African-American, Hispanic, Native Hawaiian or Other Pacific Islander, or Native American (with tribal affiliation) heritage and who have secured regular admission to a doctoral degree program in a STEM (science, technology, engineering, or mathematics) or SBE (sociology, political science, psychology, or economics) area. The GEP Fellowship is competitive and awarded to exceptional students. Recipients of the WMU-GEP Fellowship will receive an annual stipend of $18,202.
The Graduate Fellowship Award is based on merit (not need) and consists of a cost-of-education allowance and a personal-support stipend. The Foundation supports graduate students working towards the PhD degree in the applied physical, biological and engineering sciences. These fields include applied mathematics, statistics, and quantitative aspects of modern biology. Here, "applied" is broadly construed to mean fields of endeavor in which one applies, invents, and/or develops results from the basic physical sciences to generate solutions to problems of comparatively near-term, widespread human interest.
The Chateaubriand Fellowship – Science, Technology, Engineering & Mathematics (STEM) provides funding for PhD candidates currently enrolled in a U.S. university to conduct research in France at a French university, a school of engineering, a national laboratory or a private enterprise, with a link to a Doctoral School. The fellowship is for 4-10 months, provides travel, health insurance and a monthly stipend of 1,400 Euros. Non-U.S. nationals are eligible to apply for a Chateaubriand Fellowship as long as they are currently enrolled in an American university.
The purpose of the Alfred P. Sloan Graduate Scholarship Programs is to assist efforts to diversify the U.S. PhD degree-holding workforce by increasing the recruitment, retention, and graduation of underrepresented doctoral students in sciences, technology, engineering and mathematics (STEM), especially in fields where national trends document persistent underrepresentation. Substantial scholarships and other forms of support are available at select partner universities. Students must self-identify as African-American, Hispanic, or American Indian/Alaska Native, and be U.S. citizens.
The goal of this program is to increase the number of minority students who pursue doctoral degrees in the engineering and natural science disciplines. Successful applicants will receive: a $16,000 stipend in the first academic year of the GEM Fellowship followed by a university provided living stipend for the remaining years of the PhD, a minimum of one paid summer internship with a GEM Employer Member,  and full tuition and fees at a GEM University Member. Applicants must be U.S. citizens or permanent residents and be members of under-represented groups in science and engineering as defined by the United States Bureau of Labor Statistics.
© Victoria Johnson 2018, all rights reserved