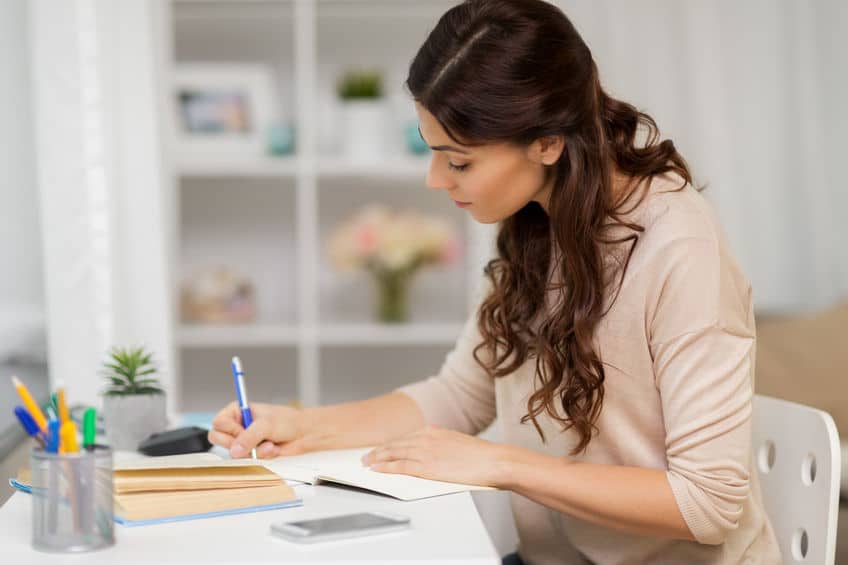 To be competitive for a Ph.D. or research-based Master's, you'll need to demonstrate knowledge of research methods and a passion for research through your previous research experience. But what if you have limited to no experience in research? A fellowship is a great way to gain your first experience with scholarly research! While most "research fellowships" are for graduate students doing research for their thesis or dissertation, or scholars with previous research experience, these professional fellowships and summer fellowships for students offer the unique opportunity to propose a project that could include research. This list includes fellowships for early career, mid-career and late-career professionals. Don't forget to bookmark your favorites to your ProFellow account!
Community Action Grants provide funds to individuals, AAUW branches, and AAUW state organizations as well as local community-based nonprofit organizations for innovative programs or non-degree research projects that promote education and equity for women and girls. Grant projects must have a direct public impact, be nonpartisan, and take place within the United States or its territories. Special consideration is given to projects focused on K–12 and community college girls' and women's achievements in science, technology, engineering, or math.
Each year, the Albert Schweitzer Fellowship (ASF) selects and supports more than 250 new university graduate school students to follow in Dr. Albert Schweitzer's footsteps by improving the health and well-being of vulnerable populations. Each U.S. Schweitzer Fellow partners with a community-based organization to identify an unmet health need, design a yearlong, 200-hour service project with a demonstrable impact on that need, and bring that project from idea to implementation and impact. Includes 13 program sites. Fellows receive a stipend of $2,000 distributed in 3 payments. Deadlines vary by location.
The American-Scandinavian Foundation (ASF) offers year-long fellowships of up to $23,000 and short-term (1-3 months) fellowships of up to $5,000 to graduate students (preferably conducting dissertation research) and academic professionals interested in pursuing research or creative-arts projects in the Nordic region (Denmark, Greenland, Faroe Islands, Finland, Iceland, Norway, Sámpi, and Sweden). ASF's award program for study and research abroad has been the Foundation's most long-standing commitment to educational exchange. Awards are made in all fields.
The Fellowship Program consists of five scholarship programs that offer tailored financial support. Scholarships are granted to students and young professionals (up to two years after graduation) from Germany wishing to realize a study or research project abroad or to foreign students/young professionals who would like to pursue a project in Germany. Scholarships are available in Life Sciences, Medicine, Agro Sciences, Biology and Chemistry Education, Healthcare, Technology, and Business.
Bush Fellows receive a flexible grant of up to $100,000 that can be used over 12 to 24 months to pursue the education and experiences they need to become more effective leaders in their community. Bush Fellows may use the grant to pursue a self-designed leadership development plan. Fellows may not direct grant funds to another person, organization or project. They may also use the grant to start or complete a degree-seeking program, anything from an undergraduate degree to a PhD. Applicants to the Bush Fellowship Program must be a U.S. citizen or permanent resident, at least 24 years old and must have lived for one continuous year immediately prior to the application deadline in Minnesota, North Dakota, South Dakota or one of the 23 Native nations that shares the same geographic area.
Creative Capital is the only national grantmaking organization with an open application process that supports individual artists across all disciplines. Creative Capital makes a multi-year commitment to its grantees, providing them with tailored financial and advisory support to enable their project's success while building their capacity to sustain their careers. Our grants are valued at up to $90,000. For each project, we offer up to $50,000 in award monies (direct funding) and an additional suite of career development services valued at $40,000. Applicants must be over 25 and have at least 5 years work experience.
The Creative Community Fellows program is for leaders working at the intersection of culture and community. All Fellows enter the program with an idea for a cultural project that responds to a problem they want to solve in their communities. The program consists of a 6-month online course starting with a 1-week residency in a breathtaking, farmhouse-style estate in Vermont. Eligible applicants are cultural entrepreneurs igniting change through arts and culture in their community. Tuition, including room and board, is completely underwritten for all Fellows. Fellows are only responsible for their travel costs to any in-person events.
The Culture of Health Leaders program provides cross-sector leadership development based on evidence, informed by experience, and grounded in principles of equity and social justice. The program is open to individuals from a variety of disciplines—such as technology, the arts, public policy, business, community development, education, transportation, public health, health care, and others—who are committed to working with organizations, communities, health systems, and policymakers to build a Culture of Health in America. Each leader will have access to up to $20,000 per year for three years (total of up to $60,000). Additional tools and resources will be available for year 3 project-related activities.
The EDGE Fellows programme aims to create a new global network of in-country conservationists trained in cutting-edge wildlife management techniques and well-equipped to design and implement a project for a local EDGE species. In addition to receiving a grant of up to £5,000 per year, EDGE Fellows attend two regional training courses; undertake online modules in relevant topics; and receive one-to-one support from a scientific advisor based at ZSL or a partner organisation. Fellowships are aimed at early-career (less than 10 years' experience) conservation biologists or wildlife managers.
The Fulbright Distinguished Awards in Teaching Short-Term Program for U.S. Teachers (Fulbright DAST) provides an opportunity for outstanding elementary, middle, and high school teachers from the United States to take part in a two to six-week professional development experience abroad. Teachers will have the opportunity to share their educational expertise on this program by serving in their role consulting with and providing support for schools, non-profit organizations, teacher training institutions and other educational organizations abroad.
A U.S. Student Fulbright Grant allows for individually designed study/research projects that will take place during one academic year (9-12 months) in a country outside the U.S. Applicants design their own projects and will typically work with advisers at foreign universities or other institutes of higher education. The study/research awards are available in approximately 140 countries. For recent BA/BS graduates, graduate and doctoral students, and young professionals including artists, musicians, writers, journalists, and those in law, business, and other professional fields. Undergraduate and graduate students must apply through their institution; professionals and former students can apply through their alma mater or At Large.
The German Chancellor Fellowship allows prospective leaders from Brazil, China, India, Russia and the U.S. to carry out a project of their own design in cooperation with a host in Germany for one year. Applicants must have received their BA within the past 12 years at the time of the application. Prior knowledge of German is not a prerequisite and intensive language study is included. Candidates from all professions and disciplines, but especially individuals in the humanities, law, social sciences and economics, are eligible to apply. The fellowship provides a monthly stipend of 2,150-2,750 EUR.
Ian Axford (New Zealand) Fellowships in Public Policy are for outstanding mid-career American professionals to research and gain firsthand experience of public policy in New Zealand. Two to three fellowships valued at up to NZ $58,500 are granted each year, towards three to seven months of research. Fellows will be based at a relevant government agency in Wellington, New Zealand and carefully paired with a leading policy expert who will serve as their mentor. To be eligible, you must be a US citizen with at least five years of experience in your profession in the public, business or non-profit sector.
The ICWA fellowship program aims to nurture deep expertise in foreign countries and cultures by supporting a Fellow who carries out a program of self-designed, independent study abroad for a minimum of two years. We look for candidates who are sufficiently prepared to take advantage of the opportunity we offer. Fellowships are aimed at developing knowledge and professional skills, not awarding research or reporting opportunities to those who already have them. We expect candidates to have the necessary language skills to allow them to carry out their proposed project. Candidates must be under age 36. U.S. citizenship is not a requirement, but candidates must show strong and credible ties to U.S. society.
The fellowship allows young climate experts from developing countries to spend a year in Germany working on a research-based project of their own choice in the field of climate protection and climate-related resource conservation. Fellows are free to choose their own hosts. Submit an application if you come from a non-European transition or developing country and are active in any of the following areas: scientific, engineering-based, legal, economic, health-related or social aspects of climate change. Intensive German language study provided, as well as travel and stipend of 2,150 – 2,750 EUR per month.
The Open Society Foundations' Leadership in Government Fellowship Program was founded in 2016 to support former senior-level government staff in the United States and its territories who have recently left public service and have played a significant role in advancing social change from within government in the U.S. and its territories at the local, state, or federal levels. Fellows propose a project, which must relate to one or more of U.S. Programs' four central goals: justice system reform (including drug policy), strengthening democratic practice, equality for racial minorities and immigrants, and economic advancement. Fellows will receive a stipend ($90,000 to $130,000) depending on work experience, seniority, and percentage of time committed to the project, which will range from 12-18 months in duration.
Each year the Mira Fellowship accepts a small cohort from across the globe to create compassionate actionable visions for our future. Mid-career professionals are given the opportunity to rethink the world's most pressing issues and develop actionable plans for change. Fellows receive four onsite summits, coaching, cohort collaboration, a research travel stipend of $5,000 and access to experts in the fellow's field of study.
The Nathan Cummings Foundation Fellowship supports visionary leaders by giving them boundless space to turn an inspired idea in the field of social justice into a world-changing reality. The Fellowship awards three individuals up to $150,000 each to pursue an innovative project that seeks to address a challenge related to climate change or inequality – or within the intersection of these two major issues. Fellows will be thought partners informing the Foundation's work and will have the use of a dedicated office at NCF's New York City headquarters. Only U.S. citizens whose projects are focused on work within the U.S. are eligible for the Fellowship at this time.
The Presidential Leadership Scholars program challenges established business leaders to take action through a personal leadership project to solve a problem or pressing issue in their community, country, or the world. The six-month fellowship includes an opening week session in Washington, D.C. and one extended weekend during each of the following five months in various places around the U.S. Fellows hone their leadership abilities through interactions with former presidents, key administration officials, leading academics, and business and civic leaders. Tuition, housing, meals, and travel during the course sessions in the host city are provided.
Radcliffe Fellows are award-winning artists, academics, and professionals who convene at the Radcliffe Institute for Advanced Study at Harvard University for a full year to focus on individual projects and research while benefiting from a multidisciplinary community in the University setting. Stipends are funded up to $77,500 for one year with additional funds for project expenses. Fellows receive office or studio space and access to libraries and other resources of Harvard University during the fellowship year, September through May. Deadlines vary by discipline, check website.
The Robert Novak Journalism Fellowship provides part-time and full-time fellowships to those working print and online journalists with less than 10 years of professional experience. Applicants propose a 1 year writing project on a topic of their choosing, focusing on journalism supportive of American culture and a free society. In addition, the Phillips Foundation awards separate fellowships on the environment, free enterprise and law enforcement. The fellowship awards stipends of $50,000 (full-time) and $25,000 (part-time). Applicants must be US citizens.
The Samuel Huntington Public Service Award provides a $15,000 stipend for a graduating college senior from a U.S. university to pursue one year of public service anywhere in the world. The award allows recipients to engage in a meaningful public service activity for one year before proceeding on to graduate school or a career. To apply, please develop a proposal for public service in this country or abroad. The proposal may encompass any activity that furthers the public good. It can be undertaken by yourself alone or by working through established charitable, religious, educational, governmental, or other public service organizations.
Projects for Peace is a global program that encourages young adults to develop innovative, community-centered, and scalable responses to the world's most pressing issues. Along the way, these student leaders increase their knowledge, improve skills, and establish identities as peacebuilders and changemakers. Every year 100 or more student leaders are awarded a grant in the amount of $10,000 each to implement a "Project for Peace," anywhere in the world, typically over summer break. Projects for Peace are grassroots activities that address root causes of conflict and promote peace. Grantees must attend a Projects for Peace partner institution.
The Thomas J. Watson Foundation provides fellowships to graduating seniors nominated by a participating college or university in the United States to engage in a year of independent study and travel abroad following their graduation. The project must be one that can be pursued with independence and adaptability, and it cannot involve formal study at a foreign institution. It must involve travel to areas where the student has not previously lived or studied for a significant length of time. The fellowship offers a stipend of $30,000. Ask your campus advisor about internal deadlines. The national selection process begins in November.
The Work First Fellowship connects young professionals with the opportunity to have a direct impact on urban poverty. Fellows work one-on-one with individuals living below the poverty level to help them find employment and get back on their feet, while also conducting policy research on effective job placement programs. This service year combines direct support to the needy while also reviewing public policy that shapes the lives of their clients. Fellows receive $40,000/calendar year salary rate plus benefits. An additional $5,000 award is available to eligible Fellows upon successful completion of each Fellow's individual research project. Start date in June.
The Voqal Fellowship is an investment in a new generation of social entrepreneurs working for social justice, progressive politics or transformative media and technology. Voqal Fellows will receive a $30,000 stipend and will be expected to complete a project in six months. Candidates must have 3-5 years of work experience and may not be currently enrolled in a graduate program. The fellowship is intended to provide an opportunity to build out an idea or concept that would not be possible to accomplish with a full-time job. Qualifying fellows may also be eligible to receive an additional stipend to help offset the cost of personal health insurance. Ideal candidates for the fellowship are social change agents who thrive under self-direction.
© Victoria Johnson 2020, all rights reserved.