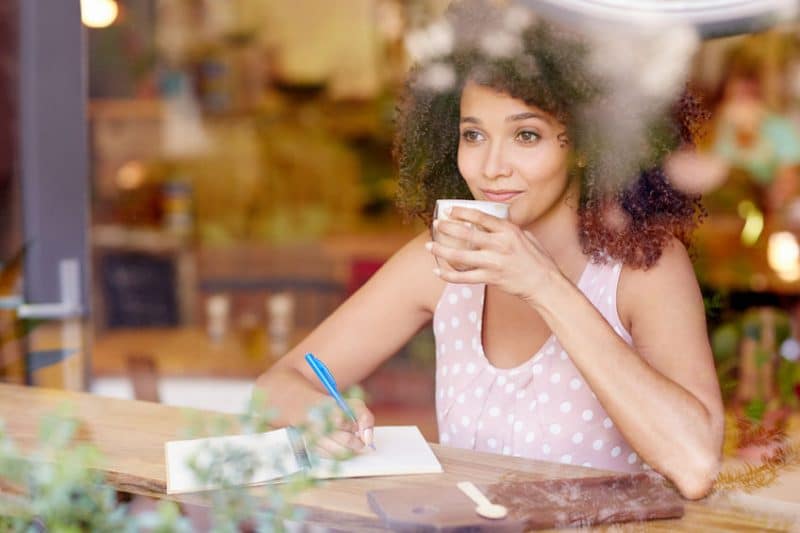 If you're a writer looking for a unique opportunity to grow as an artist, this large list of Fellowships for Creative Writers has something for you! It includes opportunities all over the world – including the Scandinavian countries, Germany, India, France, and Italy, as well as fellowships that let you design your own international travel itinerary. Each fellowship offers a funded opportunity to fledgling, mid-career, or established writers. If one sounds exciting to you, make sure to bookmark it to your ProFellow account!
Another way to grow your career as a writer is to go to graduate school, and you can discover over 500 programs that fund their graduate students by downloading ProFellow's FREE Directory of Fully Funded Graduate Programs and Full Funding Awards.
The Academy welcomes applications from emerging and established scholars, writers, and professionals who wish to engage in independent study in Berlin. Approximately 24 Berlin Prizes have been conferred annually. Past recipients have included historians, economists, poets and novelists, journalists, legal scholars, anthropologists, musicologists, and public policy experts, among others. Fellowships are typically awarded for an academic semester or, on occasion, for an entire academic year. Bosch Fellowships in Public Policy may be awarded for shorter stays of 6-8 weeks. Benefits include round-trip airfare, partial board, a $5,000 monthly stipend, and accommodations at the Academy's lakeside Hans Arnhold Center in the Berlin-Wannsee district. Fellowships are restricted to individuals based permanently in the U.S.
AIIS Senior Performing and Creative Arts Fellowships are available to accomplished practitioners of the performing arts of India and creative artists who demonstrate that studying in India would enhance their skills, develop their capabilities to teach or perform in the U.S., enhance American involvement with India's artistic traditions or strengthen their links with peers in India. Awards will normally be for periods of up to four months, although proposals for periods of up to nine months can be considered.
The Visiting Fellowship offers writers and researchers an opportunity to pursue a creative project in Paris for a month or longer while participating actively in the life of the American Library. Fellowship applicants should be working on a book project, fiction or nonfiction, or a feature-length documentary film. The fellowship includes a stipend of $5,000 to cover travel, accommodation, and other expenses. The Library offers networking opportunities and the fellowship is open to English speakers of any nationality.
Artist Trust Fellowships are designed to recognize artistic achievement, dedication to an artistic discipline, and potential for further professional development. 8 grants at $10,000 each will be awarded in Music, Media, Literary, and Craft disciplines are awarded in even-numbered years, and Emerging Fields & Cross-Disciplinary, Performing Visual, and Traditional & Folk Arts in odd-numbered years. Applicants must be practicing artists, age 18 or older by the application deadline date, a generative artist, and a resident of Washington State at the time of application and when the award is granted.
The Bard Fiction Prize was created to inspire and assist fledgling fiction writers to strive for their artistic goals and offer a vibrant, creative atmosphere in an academic setting. Each year one fellowship is awarded to a promising, emerging American writer. In addition to a $30,000 stipend, the winning Fellow receives an appointment as writer in residence at Bard College for one semester, without the expectation that he or she teach traditional courses. Fellows must give at least one public lecture during their fellowship. Candidates must be US citizens with a published book or novel.
The Beckmann Emerging Artist Fellowship Program awards fellowships each year to qualified and talented artists in music, dance, theatre, literature, media, and/or the visual arts. Artists will receive a monetary award of $3,500 to purchase supplies and cover other costs as they develop their projects. Professional development and growth opportunities will also be provided throughout the 1-year fellowship. The fellowship program seeks to introduce and provide experiences, connections, and relationships with professional arts institutions and professional artists in central Indiana. Artists must have 1-3 years of experience in their field.
The Leon Levy Center for Biography offers four resident fellowships at the Graduate Center (CUNY) for the academic year in support of a proposed biography project. Awards include writing space, full access to research facilities, research assistance, and a stipend of $72,000. Fellows devote their time to their projects and participate in monthly seminars and public events of the Leon Levy Center for Biography, including the annual lecture and the annual conference. Preference in the award of fellowships is given to those who have not yet published a biography or received fellowships for the writing of a biography.
Boehm Media Fellowship
The Boehm Media Fellowships provide journalists, storytellers, authors, bloggers, writers, editors, filmmakers, and other media experts at the helm of social innovation with a major focus on poverty alleviation the opportunity to participate as Delegates to the Opportunity Collaboration. This fellowship aims to grow networking opportunities for fellows, enrich knowledge and skills, encourage innovation, and create social impact through media. The fellowship includes a 5-night stay in Ixtapa, Mexico, a $3,200 tuition scholarship, and all meals; financial need is the primary consideration for the fellowship.
The Camargo Foundation, located in Cassis, France, is a residential center offering programs in the Arts and Humanities. It offers time and space in a contemplative environment to think, create, and connect. Applications from all countries, nationalities, and career levels are welcome. Scholars & Thinkers (including professionals and practitioners in creative fields such as curators, critics, urban planners, independent scholars, etc.) should be connected to the Arts and Humanities working on French and Francophone cultures, including but not limited to cross-cultural studies that engage the cultures and influences of the Mediterranean region. Artists, in all disciplines, are the primary creators of a new work/project. Roundtrip transportation and a stipend of 1,000 USD per month are available.
CWIT enables Indians in the early to mid stages of their careers to spend time in the UK, helping them to achieve artistic, academic, and professional ambitions and to broaden their international contacts. There are ten fellowships to enable academics, writers, and translators to spend 2-3 months at specified host universities, devoting themselves to their own work and interacting with colleagues. Applicants should be Indian citizens living in India, aged between 25 and 45 (there is no upper age limit for translator fellowships), and have completed postgraduate studies and/or have at least 5 years of professional or academic experience. Please consult university websites for application deadlines.
The Associates of the Boston Public Library sponsors a Children's Writer-in-Residence program annually. The program is intended to provide an emerging children's writer with the financial support and office space needed to complete one literary work for children or young adults. The Children's Writer-in-Residence receives a $20,000 stipend and office space at the BPL's Central Library in Copley Square. He or she must work a minimum of 19 hours per week at the BPL during the nine-month residency (September – May). Projects eligible for this program are fiction, non-fiction, a script, or poetry, intended for children or young adults.
Creative Capital is the only national grantmaking organization with an open application process that supports individual artists across all disciplines. Creative Capital makes a multi-year commitment to its grantees, providing them with tailored financial and advisory support to enable their project's success while building their capacity to sustain their careers. Our grants are valued at up to $90,000. For each project, we offer up to $50,000 in award monies (direct funding) and an additional suite of career development services valued at $40,000. Applicants must be over 25 and have at least 5 years of work experience.
The Creative Community Fellows program is for leaders working at the intersection of culture and community. All Fellows enter the program with an idea for a cultural project that responds to a problem they want to solve in their communities. The program consists of a 6-month online course starting with a 1-week residence in a breathtaking, farmhouse-style estate in Vermont. Eligible applicants are cultural entrepreneurs igniting change through arts and culture in their community. Tuition, including room and board, is completely underwritten for all Fellows. Fellows are only responsible for their travel costs to any in-person events.
Define American offers immigrant creative fellowship to support immigrant creatives working in narrative art forms as they build their professional practice and network. The six fellows selected for the Define American Creative Fellowship will participate in workshops and conversations around furthering their network and impact, being connected with additional resources, and supporting their community engagement efforts. Fellowship is open to creatives in narrative-oriented art forms (writing, filmmaking, visual storytelling, theater, illustration, spoken word, digital journalism, etc.) with at least some experience (professional or amateur) in their chosen medium.
The Emerging Writer Fellowships are designed to provide 12 months of uninterrupted time and studio space to write and mentorship with feedback from a nationally established author in their respective genre. Fellows may attend one community creative writing workshop per semester and may attend one Miami Writers Institute workshop in the genre of their manuscript in progress. Applicant must not have published in any genre a book-length work, have a book under contract, or be negotiating a contract either in the United States or abroad by the time the fellowship begins. Each fellow receives a stipend of $41,000.
The Fulbright/National Geographic Digital Storytelling Fellowship is a new component of the Fulbright U.S. Student Program that provides opportunities for U.S. citizens to participate in an academic year of overseas travel and digital storytelling in up to three countries on a globally significant social or environmental topic. In addition to receiving Fulbright benefits (for travel, stipend, health, etc.), Fellows will receive instruction in digital storytelling techniques and will be paired with one or more National Geographic editors. Applicants may submit proposals for grants to 1-3 foreign countries.
Howard fellowships support early mid-career artists and scholars to pursue proposed projects of their choosing. Support is particularly intended to augment paid sabbatical leaves. In the case of independent artists or scholars, or those without paid leaves, the Howard Fellowship would enable them to devote a substantial block of time to the proposed project. Fellowships are for $35,000 and are open to any applicant who can legally live and work in the U.S. The 2020 fellowships support projects in the fields of Fiction, Poetry, Playwriting, and also Theatre Studies.
The Writers in Residence Program is Hedgebrook's core program, supporting the fully-funded residencies of approximately 80 writers at the retreat each year. Hedgebrook is on Whidbey Island, about thirty-five miles northwest of Seattle. Situated on 48 acres of forest and meadow facing Puget Sound, with a view of Mount Rainier, the retreat hosts writers from all over the world for residencies of two to four weeks, at no cost to the writer. This residency is open to women writers in all genres! Four writers reside at a time, each housed in a handcrafted cottage.
The Hodder Fellowship will be given to writers and non-literary artists of exceptional promise to pursue independent projects at Princeton University during the academic year. Potential Hodder Fellows are writers, composers, choreographers, visual artists, performance artists, or other kinds of artists or humanists who have "much more than ordinary intellectual and literary gifts"; they are selected more "for promise than for performance." Given the strength of the applicant pool, most successful Fellows have published a first book or have similar achievements in their own field. Provides a stipend of $88K. Open to all citizenships.
The Hodson-Brown Fellowship supports work by academics, independent scholars, and writers working on significant projects relating to the literature, history, culture, or art of the Americas before 1830. Candidates with a U.S. history topic are strongly encouraged to concentrate on the period prior to 1801. The fellowship is also open to filmmakers, novelists, creative and performing artists, and others working on projects that draw on this period of history. The fellowship award supports two months of research and two months of writing. The stipend is $5,000 per month for a total of $20,000, plus housing and university privileges.
The Accelerate Fellowship is a year-long program that gives mid-level disabled screenwriters $40,000 in funding, bespoke mentorship, industry connections, and the community they need to become industry-leading creators. Ongoing writing workshops and check-ins with the Inevitable team allow Fellows to sharpen their writing and pitching skills. The Accelerate Fellowship is a 12-month program, focused half on writing skills and half on business skills. The Fellowship is for individuals that self-identify as disabled, currently pursuing a career in screenwriting.
The LIFT–Early Career Support for Native Artists program provides one-year awards for early-career Native artists to develop and realize new projects. Fellows' work should aim to uplift communities and advance positive social change. Eligible applicants must be individual Native artists working in dance/choreography, fiction/poetry writing, film/video, multi-disciplinary arts, music, performance art, theater and screenplay writing, traditional arts, or 2D/3D visual arts. LIFT awards up to $10,000 for a proposed project with $2,500 earmarked for the artist's benefit and well-being. Up to 20 artists will be selected to receive LIFT awards.
Fellowships of 5-10 weeks for nonfiction reporters and writers working on important social, political, health, environmental, human rights, and justice topics. Logan Nonfiction fellows at the Carey Institute are provided with all the necessary tools to complete their critical work. Lodging, workspace, sophisticated technological support (including Wi-Fi, a state-of-the-art screening room and dedicated space, equipment, and software for video, film, and radio editing), and meals are provided. Professional journalists and writers of all nationalities are invited to apply but knowledge of the English language is required.
Just Buffalo Literary Center invites adult poets of all ages and stages of their careers to apply for its Poetry Fellowship. The purpose of this fellowship is to enable recipients to set aside time for writing, travel, and general career advancement. The writing sample is the most important component of the application. The fellowship provides a $1,500 stipend, one month of free lodging during August in a beautiful apartment, and an opportunity to read at an event curated by Just Buffalo Literary Center. Applicants must be 21 years or older.
Often characterized as "mid-career" awards, Guggenheim Fellowships are intended for men and women who have already demonstrated exceptional capacity for productive scholarship or creative ability in the arts. Guggenheim Fellowships are granted to selected individuals for 6-12 months. No special conditions attach to them, and Fellows may spend their grant funds in any manner they deem necessary to their work. Open to citizens and permanent residents of the United States and Canada.
Kresge Arts in Detroit provides significant financial support for Kresge Artist Fellowships annually, each consisting of a $25,000 award and professional practice opportunities for emerging and established metropolitan Detroit artists in the dance/music, film/theatre, literary arts, and visual arts. The Kresge Artist Fellowships are given to artists whose commitment to artistic achievement, in contemporary or traditional forms, is evident in the quality of their work. Fellowship applications are accepted by artists who are currently legal residents of the metropolitan Detroit tri-county area (Macomb, Oakland, or Wayne counties) in Michigan.
The Robert and Margaret MacColl Johnson Fellowship Fund provides up to three $25,000 artist fellowships each year, rotating among composers, writers, and visual artists on a three-year cycle. In all three disciplines, the fellowships will be awarded to emerging and mid-career Rhode Island artists whose work demonstrates creativity, rigorous dedication and consistent artistic practice, and significant artistic merit. The financial support provided by the fellowships enables artists to concentrate time on the creative process, focus on personal and professional development, expand their body of work, and explore new directions.
The MacDowell Colony is the nation's leading artist colony located in Peterborough, New Hampshire. Each year about 300 Fellowships, or residencies, are awarded to artists in seven disciplines: architecture, film/video arts, interdisciplinary arts, literature, music composition, theatre, and visual arts. A Fellowship consists of exclusive use of a private studio, accommodations, and three prepared meals a day for two weeks to two months. MacDowell encourages applications from emerging and established artists representing the widest possible range of perspectives and demographics. Enrolled students are ineligible.
Maine Artist Fellowships are awarded annually to recognize artistic excellence and advance the careers of Maine artists. Fellowships are merit-based awards that are informed by the applicant's work as documented through materials included in the application. Artists in literary, performing, traditional and visual arts, as well as film and crafts, are invited to apply. Applicants must currently reside in Maine and be 25 years of age or over at the time of the application deadline. The award is for $5,000 and can be used at the artist's discretion to cover living expenses or project costs.
A grant of $12,500 will be awarded to support the work of a promising early-career nonfiction writer on a story that uncovers truths about the human condition. Offered for the first time in 2015, the Award has been endowed by individuals and organizations touched by the life and work of Matthew Power, a wide-roving and award-winning journalist who sought to live and share the experience of the individuals and places on which he was reporting. Winners will have access to New York University's libraries and the Institute's facilities, including workspace (as available).
The NEA Literature Fellowships program offers $25,000 grants in prose (fiction and creative nonfiction) and poetry to published creative writers that enable recipients to set aside time for writing, research, travel, and general career advancement. The program operates on a two-year cycle with fellowships in prose and poetry available in alternating years. Only citizens or permanent residents of the United States are eligible to apply. Candidates must meet the fellowship's publication requirements.
Artists' Fellowships are $8,000 cash awards made to individual originating artists living and working in the state of New York for unrestricted use. Grants are awarded in 15 artistic disciplines, with applications accepted in five categories each year. To be eligible for an NYFA Fellowship, applicants must be a resident of New York State for at least two years prior to the application deadline and cannot be enrolled in a degree program of any kind.
The Emerging Voices Fellowship provides a virtual 5-month immersive mentorship program for early-career writers from communities that are traditionally underrepresented in the publishing world. The program is committed to cultivating the careers of Black writers and serves writers who identify as Indigenous, persons of color, LGBTQ+, immigrants, writers with disabilities, and those living outside of urban centers. Applicants do not need to be U.S. permanent residents and/or citizens but must be residing in the United States at the time of applying for, and during the duration of, the fellowship. Applicants cannot be a recipient of an advanced degree in fiction, creative nonfiction, or poetry.  You can find information here.
Princeton Arts Fellowships will be awarded to artists whose achievements have been recognized as demonstrating extraordinary promise in any area of artistic practice and teaching. Applicants should be early-career poets, novelists, choreographers, playwrights, designers, performers, directors, filmmakers, composers, and performance artists. Princeton Arts Fellows spend two consecutive academic years (September 1-July 1) at Princeton University and formal teaching is expected. An $88,000-a-year stipend is provided. One need not be a U.S. citizen to apply.
Each year, 30 filmmakers from diverse backgrounds work in Los Angeles for nine months to hone skills, form creative partnerships, create short films and gain industry access needed to succeed as working artists through the Project Involve Fellowship. Fellows develop and produced six original short films, from pitch through premiere. Film Independent provides script consultation, mentorship, equipment, and casting and post-production services. In addition to a cash production grant, filmmakers are provided with resources for raising additional funds. Writers, directors, producers, cinematographers, editors, animators, executives, programmers, and critics from underrepresented communities are invited to apply.
Five Ruth Lilly and Dorothy Sargent Rosenberg Poetry Fellowships in the amount of $27,000 each will be awarded to young poets in the U.S. through a national competition sponsored by the Poetry Foundation, publisher of Poetry magazine. Established in 1989 by the Indianapolis philanthropist Ruth Lilly, the fellowships are intended to encourage the further study and writing of poetry. Applicants must be U.S. citizens between 21 – 31 years of age at the time of application.
Sesame Street Writers' Room is a brand new fellowship opportunity from the creators of Sesame Street seeking fresh new writing talent from underrepresented racial backgrounds. In the intensive six-week program to be held at Sesame Workshop's New York City office, participants will meet weekly with industry writers, producers, agents, and executives, and are expected to complete at least one script.  The two participants whose scripts show the most promise will be offered creative development deals and mentored by Sesame Workshop executives. "Sesame Street Writers' Room" is open to writers 21 and older.
The Steinbeck Fellowship Program is a one-year fellowship for emerging writers of any age and background to pursue a significant writing project while in residence at SJSU. The fellowship provides a stipend of $15,000, the opportunity to interact with other writers, faculty, and graduate students, and share work in progress by giving a public reading once each semester during the fellowship. Residency in the San José, CA area is required. The fellowship is for creative writers, including fiction, drama, creative nonfiction, and biography. Applications in poetry will not be accepted.
The Wallace Stegner Fellowship at Stanford University provides 10 two-year professional fellowships annually: 5 fellowships in fiction writing and 5 fellowships in poetry writing. Fellows meet weekly in a 3-hour class with teachers, but do not need to meet any curricular demands except for attending workshops. The Fellowship does not offer a degree. Candidates must demonstrate the quality of their creative work, their willingness to develop their skills, and their capacity to expand their expertise. Fellowships include a $50,000 living stipend annually and Stanford University pays educational costs and medical health insurance.
The Winston Churchill McNeish Writer's Fellowship is offered every two years to New Zealand writers. The fellowships are awarded to young and/or emerging writers to travel overseas to experience immersion in other cultures. Projects may or may not have a research component to them. Ideal applicants are emerging writers or journalists aged between 25 and 40 years old who have a track record of publications and propose to travel to non-English speaking, developing countries. New Zealanders, either citizens or people normally resident in New Zealand, may apply.
Each year, the Creative Fellowship program at the Woodberry Poetry Room invites poets, writers, translators, artists, filmmakers, composers, and scholars of contemporary poetry to propose creative projects that would benefit from the resources available in the Woodberry Poetry Room. The Creative Fellow receives a stipend of $5,000, access to a range of Harvard Library special collections (including the Poetry Room), and in-depth research support from the WPR curatorial staff. The Creative Fellowship is open to US-based and international applicants. Applications to conduct a collaborative project with one or more artists are permitted.
The Writeability Fellowship support emerging writers with disability with tailored professional development support such as manuscript assessments, curated programs of workshops, and/or mentoring. Writeability aims to remove some of the barriers that have traditionally prevented people with disability from connecting with writing and publishing. It provides tools and information to support people with disability who want to tell their own stories in their own way. Writeability is for anyone who experiences barriers as a result of their particular impairment or condition.
The Writing as Activism Fellowship reimagines the role of writers in NYC, offering tools and support to produce literary work that centers activism on community and social justice issues. The fellowship will offer a six-month immersive workshop experience for six New York City-based writer-activists committed to uplifting the voices of those most marginalized in the city through writing. The program will culminate with individual and collective work brought to the public and the launch of a cohort of writers ready to mobilize their creativity in activist spaces. Fellows are awarded an honorarium.
PEN America's Writing for Justice Fellowship will commission six writers—emerging or established—to create written works of lasting merit that illuminate critical issues related to mass incarceration and catalyze public debate. Proposed projects may include—but are not limited to—fictional stories; works of literary or long-form journalism; theatrical, television, or film scripts; memoirs; poetry collections; or multimedia projects. Fellows will receive an honorarium of between $5,000-$8,000, based on the scope of the project.
If you are interested in finding more fellowships for creative writers, sign up for the ProFellow database, which includes more than 2,400 funded professional development opportunities and graduates school opportunities.
Don't forget to download ProFellow's FREE Directory of Fully Funded Graduate Programs and Full Funding Awards.
© ProFellow LLC 2019-2023, all rights reserved.