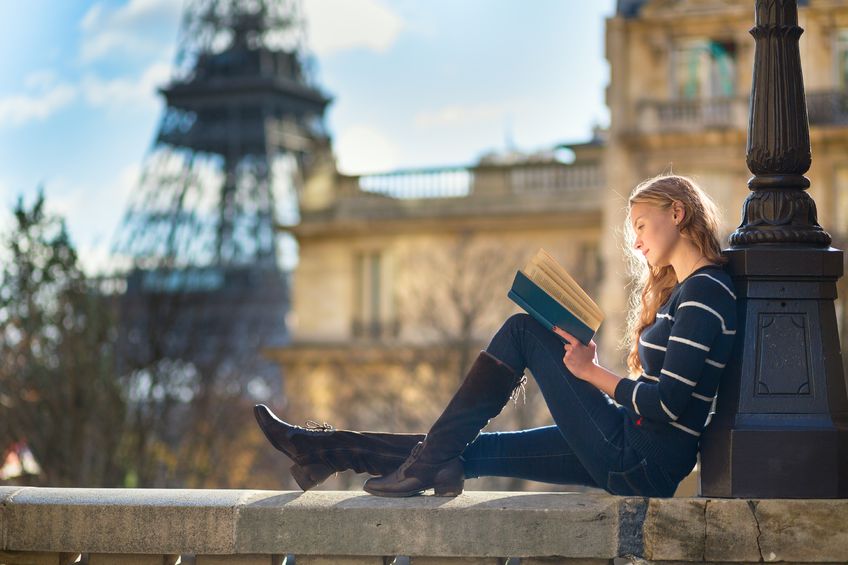 Studying abroad is often one of the most enriching academic and personal experiences in a student's life. While affording a semester abroad may seem daunting or even financially impossible, there are many great partial and full study abroad scholarships and fellowships to support education in a foreign country. Click the links below to bookmark these fellowships to your ProFellow account.
The American-Scandinavian Foundation (ASF) offers year-long fellowships of up to $23,000 and short-term (1-3 months) fellowships of up to $5,000 to graduate students (preferably conducting dissertation research) and academic professionals interested in pursuing research or creative-arts projects in the Nordic region (Denmark, Greenland, Faroe Islands, Finland, Iceland, Norway, Sámpi, and Sweden). ASF's award program for study and research abroad has been the Foundation's most long-standing commitment to educational exchange. Awards are made in all fields.
The Anna Sobol Levy Foundation provides fellowships to U.S. citizens who are college graduates to pursue a master's degree in English at the prestigious IDC Herzliya's Raphael Recanati International School, located near Tel Aviv. The Fellowship covers tuition at the IDC (up to $16,000). Levy Fellows must enroll in one of the IDC's security-related MA programs: (1) counter-terrorism and homeland security, or (2) diplomacy and conflict studies. Candidates must be U.S. citizens under age 30 at the time application and should have studied in the fields of military studies, economic geography, international relations, political science, history, or similar fields.
The AVANGRID Foundation scholarship program is open to students of US nationality to pursue masters-level work with an emphasis on sustainable energy, energy efficiency and climate-related areas of study, in addition to more specific business areas. Applicants should be intending to start a full-time, on-campus masters program at the University of Edinburgh, Scotland. The grants cover full tuition, fees and health insurance and a monthly stipend of £1,200.
The Fellowship Program consists of five scholarship programs that offer tailored financial support. Scholarships are granted to students and young professionals (up to two years after graduation) from Germany wishing to realize a study or research project abroad or to foreign students/young professionals from Africa who would like to pursue a project in Germany. Scholarships are available in Life Sciences, Medicine, Agro Sciences, Biology and Chemistry Education, Healthcare, Technology, and Business.
The Belgian American Educational Foundation (B.A.E.F.) encourages applications for fellowships for advanced study or research during one academic year, at a Belgian University or institution of higher learning.The B.A.E.F. will award up to ten fellowships as outright non-renewable grants carrying a stipend of $27,000 for Master's or Ph.D. students and $31,000 for Post-doctoral Fellows. Applicants must be citizens or permanent residents of the U.S. Applicants must either be registered in a graduate program towards a Ph.D. or equivalent degree in the U.S., or register in a graduate program in Belgium (Master's or Ph.D) in Belgium, or hold a Master's, Ph.D., or equivalent degree
The U.S. Department of State's Benjamin A. Gilman International Scholarship is a grant program that enables students of limited financial means to study or intern abroad, thereby gaining skills critical to our national security and economic competitiveness. The Gilman Scholarship Program is open to U.S. citizen undergraduate students who are receiving Federal Pell Grant funding at a two-year or four-year college or university to participate in study and intern abroad programs worldwide. Award amounts will vary depending on the length of study and student need. Multiple deadlines per year, check website.
Blakemore Freeman Fellowships are awarded for one academic year of full-time, intensive language study at the advanced level in East or Southeast Asia in approved language programs. Applicants must have a well-defined career objective involving Asia in which regular use of the language is an important aspect; the potential to make a significant contribution to a field of study or area of professional or business activity in an Asian country; prior experience in the Asian country or involvement or participation in activities related to the country; and a good academic, professional, or business background appropriate to the career program. The fellowship covers tuition or tutoring fees, plus a stipend for travel, living and study expenses.
Boren Fellowships provide up to $24,000 to U.S. graduate students to add an important international and language component to their graduate education through specialization in area study, language study, or increased language proficiency. Boren Fellowships support study and research in areas of the world that are critical to U.S. interests, including Africa, Asia, Central & Eastern Europe, Eurasia, Latin America, and the Middle East, with a focus on studying less commonly taught languages. Boren Fellowship awards are made for a minimum of 12 weeks and maximum of 24 months.
Boren Scholarships provide funding to U.S. undergraduate students to study abroad in areas of the world that are critical to U.S. interests and underrepresented in study abroad, including Africa, Asia, Central & Eastern Europe, Eurasia, Latin America, and the Middle East. Boren Scholars represent a variety of academic backgrounds, but all are interested in studying less commonly taught languages. Max scholarship awards are $8K for a summer program (special initiative for STEM students only), $10K for a semester and $20K for a full academic year. Boren Scholars commit to working in the federal government for at least 1 year after graduation.
Cambridge University will offer via the Cambridge Trusts at least 80 awards to Overseas Students who embark on a research programme leading to the Ph.D. Each award has a maximum duration of three years and will underwrite the full cost of fees and maintenance for the duration of the course. In order to be eligible for a CISS award commencing in the next academical year, you must have applied for admission/continuation as a graduate student to the University of Cambridge.
In addition to managing the Cambridge International Scholarships (full-cost awards for PhD students at the University of Cambridge), the Cambridge Overseas Trust offers a range of part-cost awards for students at all levels, undergraduate and postgraduate. Provides £6000 or £12,000 depending on level of degree, and financial requirement. This scholarships is only available for citizens of countries outside the EU and the Commonwealth. Varying deadlines, check website for details.
Chevening offers a unique opportunity for future leaders, influencers, and decision-makers from all over the world to develop professionally and academically, network extensively, experience UK culture, and build lasting positive relationships with the UK. The programme provides full or part funding for full-time courses at postgraduate level, normally a one-year Master's degree at any UK University. To be eligible for a Chevening Award you must be a citizen of a Chevening-eligible country; return to your country of citizenship for a minimum of two years after your award has ended; and apply to three different eligible UK university courses.
Established by the Ministry of Education of P.R. China to provide both full scholarships and partial scholarships to international students and scholars to study or research at universities in China. All undergraduate programs for international students are instructed in Chinese. Applicants with no command of Chinese are required to take the college preparatory courses for 1-2 years before pursuing major studies. Provides full or partial tuition and a monthly stipend. Contact your country's Chinese Embassy for application information and deadlines.
CIMI offers a 3-year support grant for up to 6 students starting a PhD in one of the teams related to CIMI. The fellowships are open to French and foreign students and awarded on the basis of the quality of the academic records. The research areas should be developed within the activities at the Institut de Mathématiques de Toulouse (IMT) and the Institut de Recherche en Informatique de Toulouse (IRIT). PhD subjects with interactions between mathematics and computer science will be closely examined.
CIMI provides fellowships for students enrolled in a Master's course in Mathematics or Computer Science in one of the programs associated with CIMI. Fellowships are open to French and foreign students and awarded on the basis of the quality of their academic records. Candidates must be in either the first or second year of their Master's program. Fellows receive a stipend of 600€ per month for first year students and 1,000€ per month for second year students, for a period of 10 months. Fellows must reside in Toulouse, France for the duration of the fellowship.
Research grants are awarded primarily to highly qualified PhD candidates who are early in their academic/professional careers or to individuals wishing to earn a doctoral degree in Germany. Funding may also be granted to recent PhDs who would like to conduct research. This grant is open to applicants in all fields. However, there are restrictions for those in healthcare related fields, including dentistry, medicine, pharmacy, and veterinary medicine; please contact the DAAD New York office if your academic pursuits are in these fields. Applications accepted in November for 10-month and short-term grants, and in May for short-term grants.
Highly qualified undergraduate students are invited to apply for scholarships funding study, senior thesis research and/or internships in Germany. The goal of this program is to support study abroad in Germany and at German universities. Preference will be given to students whose projects or programs are based at and organized by a German university. 4-10 month scholarships are available either as part of an organized study abroad program or as part of an individual, student-designed study abroad semester or year
The National Science Foundation (NSF) East Asia and Pacific Summer Institutes (EAPSI) Fellowship Program provides U.S. graduate students in science and engineering with an opportunity to spend 8 weeks (10 weeks for Japan) during the summer conducting research at one of the seven host locations in East Asia and Pacific: Australia, China, Japan, Korea, New Zealand, Singapore, and Taiwan. EAPSI is open to graduate students who are U.S. citizens or permanent residents and are enrolled in a research-oriented Masters or Ph.D. program in science or engineering. NSF provides EAPSI Fellows with a $5,000 stipend and roundtrip airplane ticket to the host location. Our foreign counterparts provide in-country living expenses and accommodations (arrangements vary by host location).
The Endeavour Scholarships and Fellowships are the Australian Government's competitive, merit-based scholarships and fellowships providing opportunities for Australians to undertake study, research or professional development overseas and for overseas citizens to do the same in Australia. For international applications, the program provides funding for an Australian Masters or PhD, short-term dissertation or post-doctoral research, or 1-4 months of professional development. There is also a Vocational Award to pursue an Australian Diploma, Advanced Diploma or Associate Degree. All recipients will receive a travel allowance, an establishment allowance, a monthly stipend, tuition remission (if applicable) and health and travel insurance.
Jointly funded by the Marshall Commission and the US Environmental Protection Agency (EPA), these Scholarships will support research specifically in the area of the environment and can be in any related field. Applicants may study at any appropriate UK Institution. To be eligible for the EPA Marshall Scholarship, applicants must first be selected as Marshall Scholars, applying in the usual way. The Marshall Commission will pay for the first two years of the Scholarship and the Scholar will spend this time in the UK, and the EPA will pay for up to three additional years of study, which can be spent in the UK or the US, providing this research culminates in a doctoral degree.
The Fox International Fellowship is a graduate student exchange program between Yale University and 13 world-renowned partner universities. Fox International Fellows are selected for their potential to become leaders in fields that are policy significant, historically informed, and socially meaningful. Fox International Fellows undertake independent research for an academic year at one of the Fox exchange partner universities. Fellows are doctoral students, graduating masters students or graduating seniors. Awards include round-trip travel, accommodations and a generous living stipend.
The Fulbright-Anne Wexler Scholarships enables Australian and U.S. postgraduate students with strong academic credentials and leadership potential to undertake a two year Master's degree in Australia or the U.S. focusing in public policy. These may include key areas such as health, sustainability, energy, climate change, regional security, education, political science, history or governmental relations. The award includes tuition, a living stipend and travel. Two Fulbright Anne Wexler Scholarships will be awarded annually: one for an Australian citizen and one for an American (US) citizen.
A U.S. Student Fulbright Grant allows for individually designed study/research projects that will take place during one academic year (9-12 months) in a country outside the U.S. Applicants design their own projects and will typically work with advisers at foreign universities or other institutes of higher education. The study/research awards are available in approximately 140 countries. For recent BA/BS graduates, graduate and doctoral students, and young professionals including artists, musicians, writers, journalists, and those in law, business, and other professional fields. Undergraduate and graduate students must apply through their institution; professionals and former students can apply through their alma mater or At Large.
Gates Cambridge Scholarships are awarded to outstanding applicants from outside the UK to pursue a postgraduate degree in any subject at the University of Cambridge. They are awarded on: intellectual ability, leadership capacity, a commitment to improving the lives of others, and a good academic fit between the applicant's aspirations and abilities and the course at Cambridge for which they are applying. There are two application deadlines: mid-October (US citizens normally resident in the USA) and early December (all other candidates).
Up to twelve Mitchell Scholars between the ages of 18 and 30 are chosen annually for one year of postgraduate study in any discipline offered by institutions of higher learning in Ireland and Northern Ireland. Applicants are judged on three criteria: scholarship, leadership, and a sustained commitment to community and public service. The Mitchell Scholars Program provides tuition, accommodations, a living expenses stipend, and an international travel stipend. An applicant who is a full-time or part-time undergraduate student at the time of application must submit an institutional endorsement. Graduate students and former students do not need an institutional endorsement and none should be submitted
The High North Fellowship program offers scholarships to students from Canada, Japan, Russia, South Korea and the US who attend an institution in Northern Norway as part of their higher education. The program is funded by the Ministry of Foreign Affairs. Each fellowship recipient receives a monthly stipend of approximately NOK 9 440, and a travel grant of the same amount. Institutions of higher education in Norway do not charge tuition from international students, and the stipend is intended to cover housing and living expenses. The program is mainly targeted at students at the Master and Bachelor level, but is also open to PhD students.
The IAF Grassroots Development Fellowship provides support for Ph.D. candidates currently enrolled in a U.S. university to conduct dissertation research in Latin America and the Caribbean on topics in the social sciences, physical sciences, technical fields or other disciplines related to grassroots development issues. U.S. citizens and citizens of independent Latin American and Caribbean countries (except Cuba) are eligible to apply. Fellowships last between 4 and 12 months and includes round-trip travel, research allowance, health insurance and a stipend of $1,500 per month for up to 12 months.
The ICWA fellowship program aims to nurture deep expertise in foreign countries and cultures by supporting a Fellow who carries out a program of self-designed, independent study abroad for a minimum of two years. We look for candidates who are sufficiently prepared to take advantage of the opportunity we offer. Fellowships are aimed at developing knowledge and professional skills, not awarding research or reporting opportunities to those who already have them. We expect candidates to have the necessary language skills to allow to them to carry out their proposed project. Candidates must be under age 36.
There are seven types of Japanese government-sponsored scholarships available under the Japanese Government (Monbukagakusho) Scholarship program for study in Japan: those for research students, teacher training students, undergraduate university students, Japanese studies students, college of technology students, special training students and Young Leader's Program (YLP) students. Japanese language requirements apply. Scholarship recipients are recruited and initially screened by an Japanese embassy (or consulate general, depending on the country).
The John Dana Archbold Fellowship program was established in 1979 with an endowment by Mr. Archbold for the purpose of supporting educational exchange between the United States and Norway. Fellowships are offered to Americans and Norwegians for one year of graduate, post-doctoral, or professional study/research. Americans may apply to come to Norway in even-numbered years and Norwegians may apply to come to America in odd-numbered years. The primary purpose of the program is to increase understanding between scholars from the two countries.
The Killam Fellowships Program provides an opportunity for exceptional undergraduate students from universities in Canada and the United States to spend either one semester or a full academic year as an exchange student in the other country. The Killam Fellowships Program offers a cash award of $10,000 US ($5,000 US per semester), along with an allowance of $500 to offset health insurance costs. The Foundation hosts all new Killam Fellows at an Orientation program in Ottawa each fall and again at a seminar in Washington D.C. each spring. In addition, all Fellows are eligible to apply for a mobility grant in an amount not to exceed $800.
Marshall Scholarships finance young Americans of high ability to study for a degree in the United Kingdom. Up to forty Scholars are selected each year to study at graduate level at an UK institution in any field of study. To be eligible, candidates must be U.S. citizens and have obtained a grade point average of not less than 3.7 (or A-) on their undergraduate degree. Apply through your university and check with your university for internal deadlines.
NORAM scholarships provide financial support for Americans to study or conduct research in areas of mutual importance to Norway and the United States to strengthen the ties of friendship between the two countries. Every year, NORAM offers up to 10 scholarships ranging from $1,500 – $5,000 to American students, based on merit and need. The size of the individual grants depends on the research subject, purpose and the intended length of stay in Norway. Candidates must be U.S. citizens and have completed a Bachelor's degree before the application deadline.
The Rhodes Scholarships are postgraduate awards supporting outstanding all-round students at the University of Oxford, and providing transformative opportunities for exceptional individuals. Established in 1903 under the will of Cecil Rhodes, the Rhodes is the oldest and perhaps the most prestigious international graduate scholarship program in the world. A class of 83 Scholars is selected each year. Please review the website for country-specific citizenship, age and academic eligibility requirements and deadlines.
Each year, Rotary selects up to 100 individuals from around the world to receive fully funded academic fellowships at one of our peace centers in Australia, England, Japan, Sweden and the U.S. These fellowships cover tuition and fees, room and board, and RT transportation. Two types of fellowships are available: (1) 15-24 month master's degree fellowships at premier universities in fields related to peace and conflict prevention and resolution and (2) 3-month fellowships for experienced professionals working in peace-related fields at Chulalongkorn University in Thailand. For more information, contact your local Rotary club or the Rotary Peace Centers Department at The Rotary Foundation.
Schwarzman Scholars is a highly selective, one-year master's program at Tsinghua University in Beijing, China. Whether in politics, business or science, the success of future leaders around the world will depend upon an understanding of China's role in global trends. Students will live and study together on the campus of Schwarzman College, a newly-built, state-of-the-art facility, where all classes will be taught in English. Students can pursue a degree in Public Policy, Economics and Business, or International Studies. Schwarzman Scholars receive tuition and a stipend, room and board, RT travel, and an in-country study tour.
Offering maintenance and research expenses to allow applicants to spend a period of 12-24 months on advanced study or research at a centre of learning in any overseas country (excluding the USA). Non-UK residents are not eligible. The Studentships comprise a basic annual maintenance allowance of £18,000, a partner allowance of £6,000 and return air fare. Applicants must have been resident in the UK for at least 5 years at the time of application, hold a degree from a UK institution, and either be a student at the time of application or have been registered as a student within the last 8 years.
A joint program of German Universities of Applied Sciences (UAS7) and DAAD, this program offers students a full academic semester of study abroad at one of the UAS7 universities in Germany followed by a one-semester professional internship experience in a company or research institute in Germany. Must be currently enrolled as sophomores or juniors in one of these fields – engineering, science, life sciences, business, management, economics, architecture, art, design, journalism, social work. If selected, you will receive a full tuition waiver for both semesters and are also eligible for a DAAD Scholarship or a UAS7 Travel Scholarship.
Study Scholarships provide highly qualified individuals with an opportunity to do independent study in Germany or to complete a full Master's degree program at a German university. Graduating seniors (fourth-year students in Canada), graduate students and recent graduates who have completed their Bachelor's degrees no longer than six years before the application deadline are welcome to apply. Students who are in the first year of a full Master's degree program in Germany may also apply to fund their second year of the Master's programs.
DAAD scholarships offer graduates the opportunity to continue their education in Germany with a postgraduate or continuing course of study. Foreign applicants who have gained a first university degree in the fields of Fine Art, Design/Visual Communication and Film are eligible. In this study programme, you can complete: a Master's degree/postgraduate degree leading to a final qualification, or a complementary course that does not lead to a final qualification at a state or state-recognised German university of your choice (not an undergraduate course). If you are not a citizen of the United States or Canada, it is usually required that your last degree was obtained in the US/Canada, or you will have received a degree here before your scholarship starts.
The US-UK Fulbright Commission offers special Summer Institutes for US citizens to come to the UK. These summer programs provide the opportunity for US undergraduates with at least 2 years of undergraduate study left to complete, to come to the UK on a 3-6 week academic and cultural summer program. Participants will get the opportunity to experience an exciting academic program at a highly regarded UK University and explore the culture, heritage and history of the UK. The fellowship covers RT airfare from the US to the UK, tuition and fees at the host university/institution, accommodation and meals and in some cases a small daily allowance.
The Government of the People's Republic of China has placed at the disposal of UNESCO for the academic year 2016-2017, under the co-sponsorship of UNESCO, seventy-five (75) fellowships for advanced studies at undergraduate and postgraduate levels. These fellowships are for the benefit of developing Member States in Africa, Asia–Pacific, Latin America, Europe and North America and Arab region. The fellowships, tenable at a selected number of Chinese universities, are for a duration of one year. These fellowships, are in most cases to be conducted in English.
The Association awards Fellowships each year at the graduate (Masters, PhD or post-doctoral) level of up to $40,000 USD for US scholars undertaking advanced research or study in Australia. Fellowships are available for Americans who will benefit from doing research or study in the fields of life sciences, medicine, engineering or mining. There is particular interest in the fields of oceanography/marine sciences & stem cell research. Applicants must make their own arrangements for university affiliation and have a confirmed placement by the time the Fellowship is awarded. Applicants must be US citizens or US permanent residents doing research or study at the graduate level. Applicants may already be in Australia.
The Whitaker Program is a funding opportunity for emerging U.S. leaders in biomedical engineering to build collaborative ties with individuals and institutions overseas. The program is for U.S.-based biomedical engineers who are graduating seniors, graduate students, post-docs or early-career professionals. Fellows and Scholars can conduct academic or scientific research in a university or laboratory, pursue coursework, or intern at a policy institute, or industrial or non-profit setting. Benefits include maintenance allowance, airfare, accident and sickness insurance, and partial tuition reimbursement (Fellows only).
The Churchill Scholarship Program enables young Americans to pursue graduate study in science, mathematics, and engineering at Churchill College, Cambridge University. A total of 11 one-year Churchill Scholarships is offered each year. The scholarship covers living expenses in addition to tuition and fees. Candidates must be US citizens who have earned a bachelor's degree but not a doctorate and between the ages of 19 and 26. Applicants must be nominated by their undergraduate college. The Churchill Foundation's deadline is in mid-November. Each college may have earlier deadlines.
The Whitaker International Summer Program provides funding for U.S. bioengineers and biomedical engineers to continue their existing Master's or PhD work abroad of high-quality, individually-arranged, research OR internship in industry OR coursework relevant to their field under the supervision of a mentor. Summer grantees go abroad for 8 weeks (between June 1 and August 31). The grant provides a fixed-amount fellowship award, round-trip international far, a monthly living stipend commensurate with the expected expenses in the host country, and health and accident insurance.
© Victoria Johnson 2017, all rights reserved.