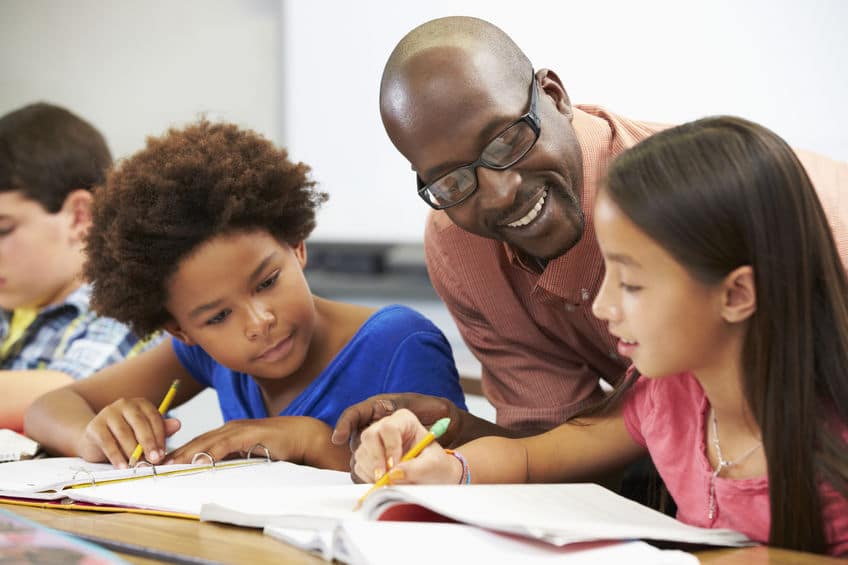 If you're considering a career change into the field of education, these fellowships are for you! There are opportunities here for a funded degree in education and for teaching placements all over the world. If you think you would be a good fit for one of these, make sure to bookmark it to your ProFellow account!
For high-achieving candidates who show promise as teachers—including graduating college seniors, recent graduates, and mid-career or second-career professionals—the highly selective Woodrow Wilson Teaching Fellowship offers a prestigious gateway to careers in teaching to qualified individuals. Funded through several foundations and state governments, the initiative provides $32,000 fellowships to complete an intensive, clinically-based master's program at participating universities. In return, Fellows commit to teach for at least three years in a high-need secondary urban or rural schools in the state where they complete their master's degree and obtain teacher certification. Programs offered in Indiana, New Jersey, and Georgia.
Teach For America (TFA) is a national teacher recruitment program that aims to eliminate educational inequity by enlisting recent college graduates and professionals to teach for two or more years in low-income communities throughout the United States. Corps members attend an intensive 5-week summer institute to prepare for their commitment and then are placed in schools in urban and rural areas. Uncertified corps members receive alternative certification through coursework taken while completing the program. TFA teachers are full-fledged faculty members at their schools, receiving the normal school district salary and benefits.
The Teach for Nigeria Fellowship program is a 2 year full-time paid commitment in which we place the most outstanding graduates and professionals to teach in Nigeria's underserved schools in low- income communities. Teach for Nigeria is looking for individuals with varied levels of experience including recent graduates, working youth, experienced professionals and entrepreneurs. To apply, you must be a Nigerian citizen, hold a minimum of a Bachelor's degree and be younger than 35.
TNTP Teaching Fellows is a rigorous alternative certification program that recruits and trains talented career changers and recent college graduates to be outstanding teachers in high-need schools across the country. You choose where you want to teach. There are programs in Baltimore, Charlotte, DC, Fort Worth, Indiana, Nashville, New York City and New Orleans. After successfully completing summer training and securing a teaching position at a local school, you will begin teaching full-time, earning a full teacher's salary. Throughout the year, you will receive personalized coaching. Multiple deadlines, check website for earlier deadlines.
Career Development Grants provide funding to women who hold a bachelor's degree and are preparing to advance or change careers or reenter the workforce. Primary consideration is given to women of color and women pursuing their first advanced degree or credentials in nontraditional fields. Grants of $2K – $12K provide support for course work beyond a bachelor's degree, including a master's degree, second bachelor's degree, certification program, or specialized training in technical or professional fields at an accredited U.S. university. Applicants must be U.S. citizens or permanent residents.
Peace Corps Volunteers work abroad for a period of 24 months after 3 months of training. Volunteers work with governments, schools, non-profit organizations, non-government organizations, and entrepreneurs in education, hunger, business, information technology, agriculture, and the environment. Peace Corps Volunteers serve in 75 countries in Africa, Asia, the Caribbean, Central America and Mexico, South America, Europe, the Pacific Islands and the Middle East. PCVs receive a living allowance, free travel and transition reward after completing 27 months of service. Peace Corps is open to U.S. citizens age 18 and older who are curious about the world and committed to helping others. Check website for deadlines by opportunity.
© Victoria Johnson 2019, all rights reserved