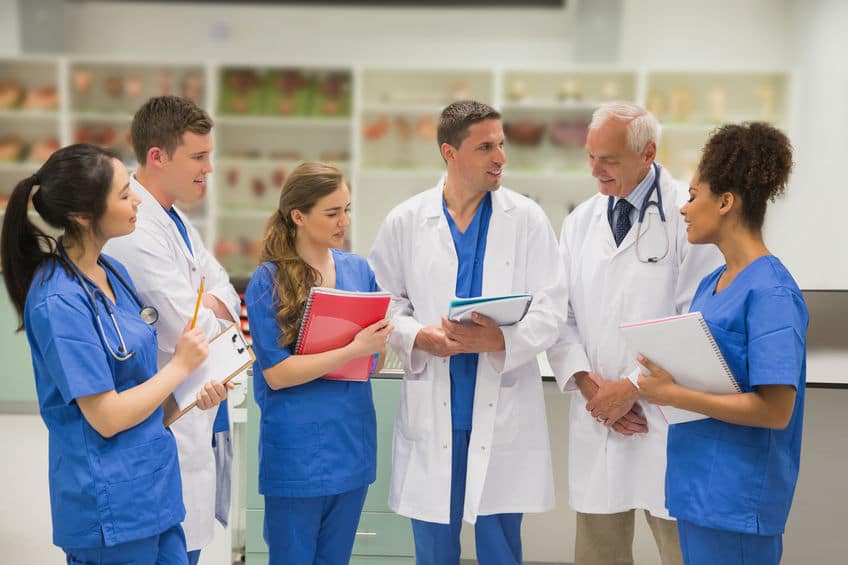 These fellowships for current medical students offer opportunities to do research and get hands-on experience beyond what medical school offers. There are opportunities for advocacy training, global health study, summer research, and unique rotations. There are also international opportunities. If one of these sounds like a fit for you, be sure to bookmark it to your ProFellow account!
The AMA Government Relations Advocacy Fellowship (GRAF) offers medical students a unique opportunity to experience firsthand the intersection of organized medicine and the federal government as it relates to advocacy and policy-making. One Fellow is selected each spring to work in Washington, D.C., as a full-time, paid member of the AMA's federal advocacy team for one year.
The Education & Advocacy Fellow (EAF) is a unique position for a physician-in-training student to spend a year augmenting their formal medical training with the opportunity to delve deeply into critical issues affecting access to affordable, quality healthcare, global health equity, diversity in the healthcare workforce, and medical professionalism. The objectives of the fellowship include learning and refining the fellow's skills in grassroots organizing, leadership development, strategic planning, and advocacy. The fellowship is for 1 year and includes a stipend of $50,000.
The Endocrine Society offers Summer Research Fellowships to encourage promising undergraduate students, first year medical students, and first-or 2nd year graduate students to pursue careers in endocrinology. The Society provides a stipend to each award recipient to participate in research projects under the guidance of a Society member for 8 to 10 weeks during the summer. After the summer fellowship, recipients are invited to attend the ENDO Conference, the Society's Annual Meeting & Expo and will receive complimentary registration, airfare and lodging, and per diem for the duration of the meeting.
The Epidemiology Elective Program (EEP) introduces medical and veterinary students to applied epidemiology, public health, and global health through hands-on experience and mentorship by CDC subject matter experts. This program offers 6- or 8-week rotations largely based at CDC in Atlanta, Georgia. Fellows are currently enrolled in a U.S. accredited medical or veterinary school and have completed 2 years of coursework. Every effort is made to place students in an assignment that provides leadership experience that aligns with their career goals and preferred public health topic area. Most schools award course credit for participation in EEP.
Offered in partnership with the Fogarty International Center of the U.S. National Institute of Health, Fulbright-Fogarty fellowships grant medical students and graduate students interested in global health the opportunity to conduct research in public health and clinical research in resource-limited settings. Fellows spend nine months in one of nine countries in Sub-Saharan Africa, Asia or South America. To participate, the applicant must be a U.S. citizen and be enrolled in graduate or medical school and have sufficient proficiency in the host language to carry out the project required. Applicants who hold a doctorate are ineligible.
The Medical Student Fellowship (MSF) encourages gifted medical school students to consider careers in eye research and allows them to take one year off from their studies to participate in a research project at an RPB-supported department of ophthalmology. RPB-supported Chairs may nominate a medical student prior to his/her third or fourth year of medical school. Only MD students are eligible; MD/PhD students are not eligible to apply. The award is $30,000. Applications received with no prior nomination will not be accepted. Two nomination deadlines per year.
This opportunity is targeted to provide medical students, residents, fellows and/or faculty with practical training in global health reporting using a variety of media platforms including: print, television, social networking and fundamentals in journalism and communications. The Fellow will complete training programs through the Stanford University Graduate Program in Journalism and will work at the World Health Organization's South East Regional Office (SEARO) in New Delhi, India. The Fellow receives a competitive stipend. The Fellowship starts in June of each year and lasts for 12 months.
This fellowship is meant to enrich the educational experiences of medical and dental students through projects that bear on medicine and dentistry as they contribute to the health of communities, and to address the human needs of underserved or disadvantaged patients or populations.  The content of the Fellowship might include clinical investigation, public health/epidemiology, health policy analysis, activities linking biomedicine, the social infrastructure and human or community needs. Funding of $4,000 is provided to sponsor a 10-12 week project in the summer between the student's 1st and 2nd years of medical/dental school.
© ProFellow, LLC 2021, all rights reserved