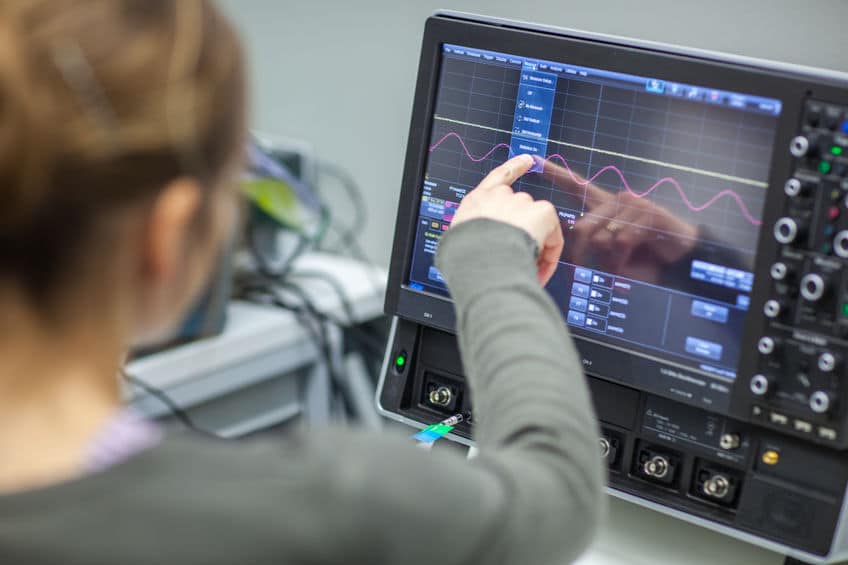 If you have an interest in either nuclear security or nuclear science, these programs will be a great way to further your career. There are opportunities for everyone from graduating seniors to tenured faculty members. You could work for the U.S. government on nuclear security, get a fully-funded graduate degree at various institutions across the U.S., or be a part of the Carnegie Endowment for International Peace, among other opportunities. If one of these fellowships looks exciting to you, make sure to bookmark it to your ProFellow account!
Each year the Endowment offers 10-12 one-year fellowships to uniquely qualified graduating seniors and individuals who have graduated during the past academic year. They are selected from a pool of nominees from close to 400 participating colleges. Carnegie Junior Fellows work as research assistants to the Endowment's senior associates. Those who have begun graduate studies are not eligible for consideration. Positions are paid, full-time positions for one year. Junior fellows are currently paid a gross salary of $3,166.66 per month ($38,000 per year). A full benefits package is also provided.
CFR International Affairs Fellowship in Nuclear Security
The International Affairs Fellowship in Nuclear Security (IAF-NS), sponsored by the Stanton Foundation, offers university-based scholars valuable hands-on experience in the nuclear security policymaking field and places selected fellows in U.S. government positions or international organizations. The IAF-NS is only open to faculty members with tenure or on tenure-track lines at accredited universities. Qualified candidates must be U.S. citizens or permanent residents who are eligible to work in the United States and be between the ages of 29 and 50. The duration of the fellowship is 12 months and the program awards a stipend of $125,000.
The Stanton Nuclear Security Fellowship, sponsored by the Stanton Foundation, offers younger scholars studying nuclear security issues the opportunity to spend a period of twelve months at CFR's offices in New York or Washington, DC, conducting policy-relevant research. While in residence full-time at CFR, selected fellows will be expected to lead a project of their own design, conduct original research, and write at least one policy relevant document. The fellows will also be mentored by the fellows of CFR's David Rockefeller Studies Program. The program awards a stipend of $110,000 for junior faculty and $80,000 for postdoctoral fellows.
The DOE NNSA LRGF is open to U.S. citizens engaged in full-time study toward a doctoral degree at an accredited U.S. university. The fellowship requires a university program of study that includes courses in the physical, engineering, mathematical and/or computer sciences. Fellows must also complete a minimum of two 12-week laboratory residencies at one of four approved NNSA facilities. Benefits include a $36,000 yearly stipend; payment of full tuition and required fees during the appointment period at any accredited U.S. university; an annual $2,000 academic allowance for research or professional development expenses, and more.
The DOE NNSA SSGF is open to any U.S. citizen or permanent resident alien planning full-time, uninterrupted study toward a doctoral degree at an accredited U.S. university. Those eligible to apply include senior undergraduate students and first- and second-year graduate students focusing their studies on high energy density physics, nuclear science, or properties of materials under extreme conditions and hydrodynamics. Recipients will receive a $36,000 yearly stipend; payment of full tuition and required fees during the appointment period at any accredited U.S. university; a term of up to four years, subject to annual renewal, and other benefits.
The Congressional Nuclear Security Fellowship provides highly qualified up-and-coming national security professionals with an opportunity to spend a year in the Congress working to promote bipartisan dialogue on nuclear issues. Fellows will encourage greater bipartisan discourse on nuclear issues by organizing briefings and events on timely nuclear policy issues, engaging their colleagues from both sides of the aisle and deepening their professional relationships with the broader policy community. Fellows must be U.S. citizens by the fellowship's start and will be awarded a stipend of up to $85,000, based on past professional experience.
The Herbert Scoville Jr. Peace Fellowship is a highly-competitive national fellowship program that provides college graduates with the opportunity to gain a Washington perspective on key issues of peace and security. Twice yearly, the Fellowship's Board of Directors selects a group of outstanding individuals to spend 6-9 months in Washington. Supported by a salary, the fellows serve as full-time junior staff members at the participating organization of their choice. The program also arranges meetings for the fellows with policy experts. Application deadlines in October and January.
MIT offers a fully funded PhD program in Physics. The first year or so of graduate study is usually filled with course work in basic subject areas, including quantum mechanics, statistical mechanics, and electricity and magnetism. After completing the basic coursework students are encouraged to find a research advisor and a specific field for their research including options in: astrophysics, atomic and optical physics, biophysics, condensed matter physics, nuclear and particle physics, plasma physics and quantum information. Students are fully supported through fellowships and teaching or research assistantships.
The Pacific Northwest National Laboratory is offering year-long assignments to qualified graduate students to work across the National Nuclear Security Administration's nuclear security mission space in areas such as infrastructure, stockpile stewardship and nonproliferation. Eligible applicants must be enrolled in a graduate program at the time of application or have completed a graduate degree within 18 months prior to time of application. Preferred areas of study include: international relations, accounting, mechanical engineering, physics, etc. Fellows will be placed at a specific site and will receive an annual salary of $52,000 with benefits.
© Victoria Johnson 2019, all rights reserved