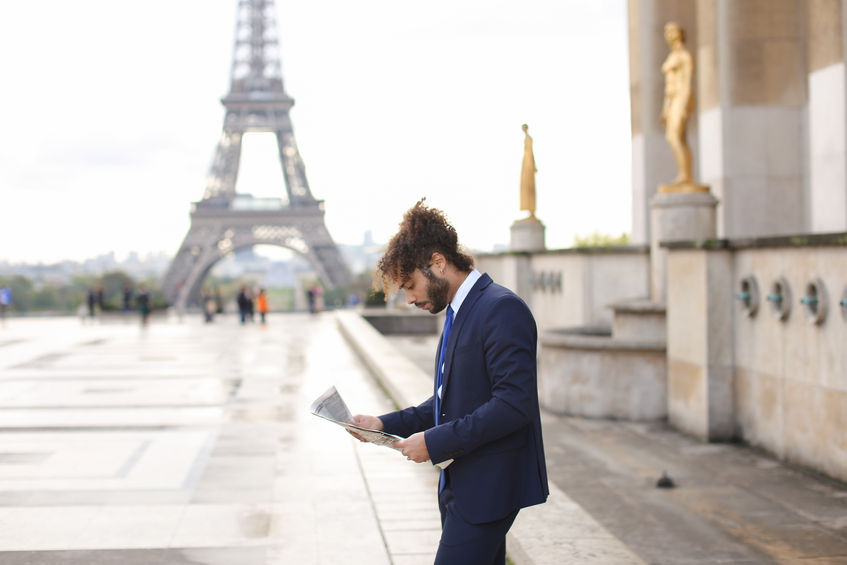 Whether you are interested in learning your first foreign language or foreign language is already your joie de vivre, we have a fellowship for you. Below you'll find programs that don't just boast language study, but also travel and the opportunity to explore new cultures. If one of these fellowships catches your eye, be sure to bookmark the program to your ProFellow account!
The AIIS Language Program offers nine-month academic year, summer and semester courses at elementary to advanced levels in many languages, including several that are rarely taught outside of India. The eligibility requirements vary depending on the particular program. Academic-year program students may compete for full fellowships funded through the U.S. Department of Education; summer program applicants should seek funding from their home institutions or through the Critical Language Scholarships program (for Hindi, Punjabi, and Urdu), but may also be considered for a limited number of partial scholarships from AIIS.
The American Research Institute in Turkey will offer 15 fellowships for advanced students for participation in the summer program in intensive advanced Turkish language at Boğaziçi University in Istanbul. This intensive program offers the equivalent of one full academic year of study in Turkish at the college level. The fellowships cover round-trip airfare to Istanbul, application and tuition fees, and a maintenance stipend. Applicants must be a citizen, national, or permanent resident of the United States and be currently enrolled in an undergraduate or graduate level academic program, or be faculty.
Blakemore Freeman Fellowships are awarded for one academic year of full-time, intensive language study at the advanced level in East or Southeast Asia in approved language programs. Applicants must have a well-defined career objective involving Asia in which regular use of the language is an important aspect; the potential to make a significant contribution to a field of study or area of professional or business activity in an Asian country; prior experience in the Asian country or involvement or participation in activities related to the country; and a good academic, professional, or business background appropriate to the career program. The fellowship covers tuition or tutoring fees, plus a stipend for travel, living and study expenses.
Boren Fellowships provide up to $24,000 to U.S. graduate students to add an important international and language component to their graduate education through specialization in area study, language study, or increased language proficiency. Boren Fellowships support study and research in areas of the world that are critical to U.S. interests, including Africa, Asia, Central & Eastern Europe, Eurasia, Latin America, and the Middle East, with a focus on studying less commonly taught languages. Boren Fellowship awards are made for a minimum of 12 weeks and maximum of 24 months.
Critical Language Scholarship (CLS) institutes provide fully funded group-based intensive language instruction and structured cultural enrichment experiences for 7-10 weeks for U.S. citizen undergraduate, Master's and Ph.D. students. Countries may include: Azerbaijan, Bangladesh, China, Egypt, India, Indonesia, Japan, Jordan, Morocco, Oman, Russia, South Korea, Tajikistan, Tunisia, Turkey, or others where the target languages are spoken. Apply in November for a fellowship the following summer.
The Critical Language Enhancement Award (CLEA) is a feature of the U.S. Student Fulbright Program, which provides an opportunity for some Fulbright U.S. Student grantees to receive 3-6 months of intensive language study as an enhancement to their Fulbright grants. They must be approved by local Fulbright Commissions/Foundations or U.S. Embassies in the host countries. CLEA is offered to students once they have been awarded a Fulbright U.S. Student grant, which requires that they use one of the eligible languages for their Fulbright project and beyond. Eligible countries include China (mainland China program only), Egypt, India, Indonesia, Jordan, Morocco, and Russia.
DAAD offers grants to students at North American universities to attend 8-week intensive language courses at leading institutes in Germany. Applications are open to students in Bachelor's and Master's degree programmes as well as doctoral candidates in any subject area except the areas of German studies, German as a foreign language and translation courses; Bachelor students must have completed at least two academic years at the start of the scholarship period. Applicants must be citizens or permanent residents of the US or Canada.
There are seven types of Japanese government-sponsored scholarships available under the Japanese Government (Monbukagakusho) Scholarship program for study in Japan: those for research students, teacher training students, undergraduate university students, Japanese studies students, college of technology students, special training students and Young Leader's Program (YLP) students. Japanese language requirements apply. Scholarship recipients are recruited and initially screened by a Japanese embassy (or consulate general, depending on the country).
Mobility Grant for Norwegian Language and Literature shall facilitate shorter study/research stays in Norway for foreign students. The grant must be used for fieldwork in Norway in connection with a thesis for Master or Ph.D. in Norwegian language and/or Norwegian literature.  The scholarship is awarded for study stay of 1-3 months at a Norwegian higher education/research institution. The grant will cover expenses in connection with the research stay in Norway. The grant is currently NOK 10 092 per month. Fieldwork in one of the three northernmost counties in Norway will, in addition, imply an extra travel grant of NOK 1,000.  Grants for travel to and from Norway are not awarded..
© Victoria Johnson 2017, all rights reserved.