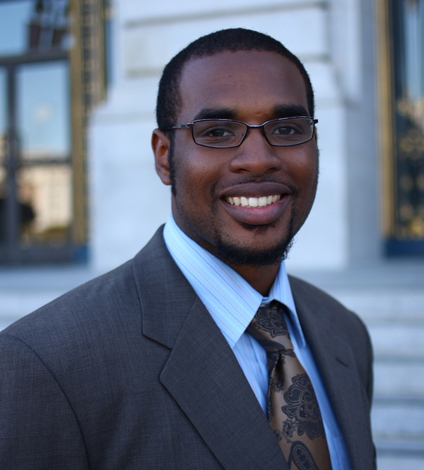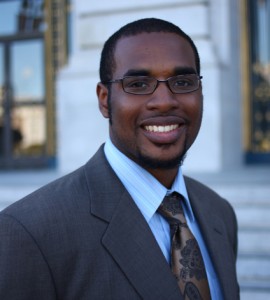 In the second part in our three part series on the City Hall Fellows, Rance Graham-Bailey speaks on his experience in the program and how it has influenced his career.
By Rance Graham-Bailey
It's been two years since I completed my memorable year of service as a City Hall Fellow with the City and County of San Francisco.  Among the most memorable fellowship experiences was a January 2010 visit to the 10th and Mission Family Apartments run by Mercy Housing and Catholic Charities.
Only six months removed from completing my undergraduate degree, I had much to learn about the highly sophisticated industry buttressing the work of affordable housing. It is characterized by a decentralized system that relies more and more on non-profits like Mercy Housing (as well as for-profits) as agents of the public good. It is supported by federally and state allocated low-income housing tax credits and operating subsidies such as project-based rental assistance (formerly known as Section 8 vouchers). Equally important is property management that is both tenant-driven and revenue-concerned and complicated real estate financial modeling that glues everything else together and attracts necessary debt financing.
It's always enjoyable to reflect on past experiences that have been so formative to my current path. Even outside of our formal Civic Leadership Development Program (CLDP) sessions, I had the same hunger for figuring out why cities looked the way they did, the challenges they faced and the strategies that they employed. On one morning, I found myself traveling through East Baltimore, hearing about the Johns Hopkins-led redevelopment surrounding its campus and struck by the severity of social and physical distress in areas that were unfortunately farther away. Later that day, I subsequently "discovered" and concluded that urban planning is the best platform on which to pursue neighborhood revitalization. Later, I would realize that the CLDP curriculum of the fellowship was based-on city and regional planning, so what seemed like a discovery at the time was really just a natural progression towards viewing challenges I'd cared deeply about for a while through a bottom-up lens.
Fast forward two years later. I capped off my first year of graduate school in urban planning at MIT in May. This past summer, I spent 3 months in Chicago working with an affordable housing developer. I helped complete applications for housing subsidies, assisted the construction and rehabilitation of mixed-income housing, analyzed neighborhood social and economic conditions and contributed to the formulation of a strategy to target and redevelop scattered vacant buildings that can serve as a major impediments to neighborhood improvement. Because of the practice-based learning, innovative scholarship, tangible skills and case studies that my program has exposed me too, I am incredibly excited about where I am today and where I might be another two years from now.
Taking a step back from my particular field, I've always found it important to promote public service as a profession and a lifestyle in addition to a passion. With the issues that I'm focused on, it is not simply a matter of a social phenomenon, an economic challenge, a policy misstep or a matter of individual flaws. It is a multi-layered issue that requires these and other aspects to be considered (or discarded). My goal has been to take the broad view, develop a craft, operate among many sectors and seek to make a difference while being all the while reflective about the ideas and beliefs that I hold. My time with City Hall Fellows was both my first full-time job and my first foray into government and the experience continues to pay dividends in all these respects.
Rance Graham-Bailey earned a B.A. in Economics with a Minor in African and African-American Studies at Stanford University, completed City Hall Fellows in 2010 and is now a second-year graduate student at the Department of Urban Studies and Planning at MIT.
Part 3: How the City Hall Fellowship Launched My Public Policy Career
© Victoria Johnson 2012, all rights reserved.