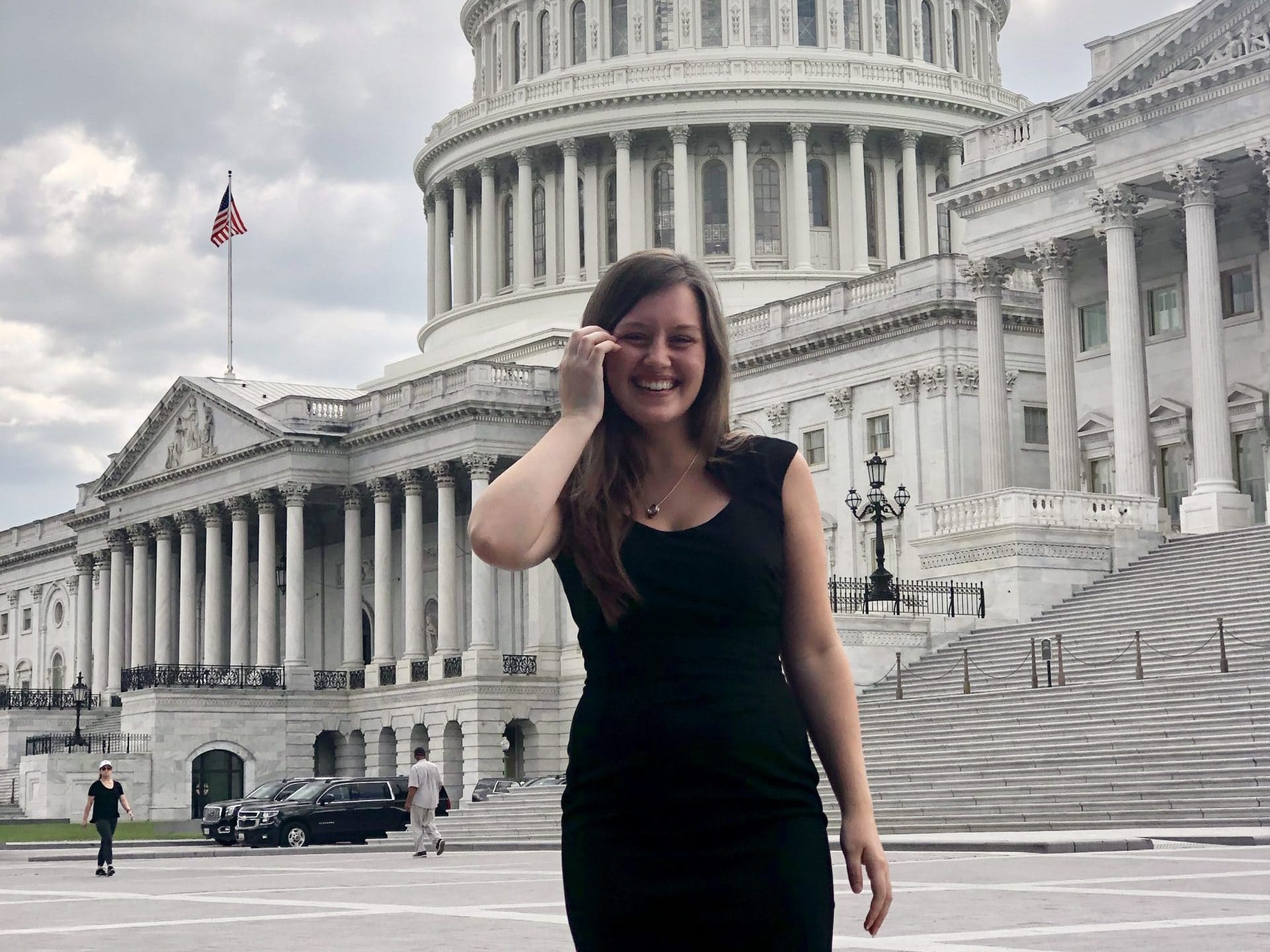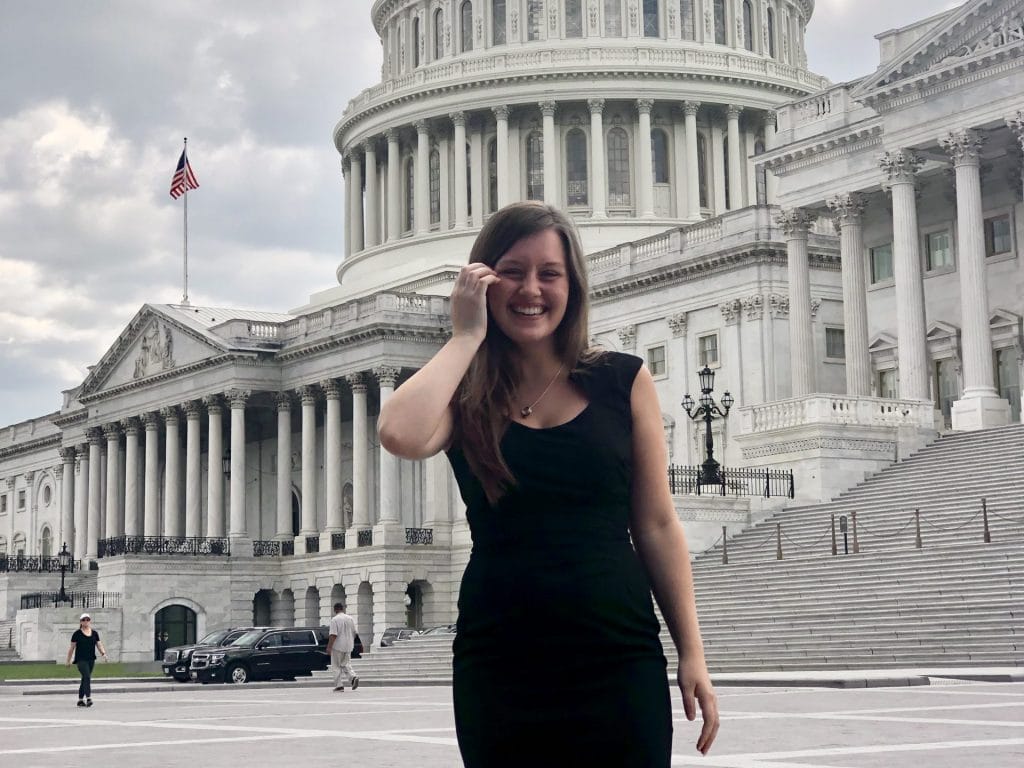 The Truman Scholarship finds and recognizes college juniors with exceptional leadership potential who are committed to careers in government, the nonprofit or advocacy sectors, education, or elsewhere in the public service. Truman Scholars receive up to $30,000 for graduate or professional school, participate in leadership development activities, and have special opportunities for internships and employment with the federal government. All Candidates for the Truman must be nominated by their undergraduate institution.
We talked to Natalee Deaette, a 2018 Truman Scholar, to learn more about the program and get some application tips.  
1. What inspired you to apply for the Truman Scholarship?
My journey to becoming a Truman Scholar began well before I knew what a "fellowship" was, much less considered myself worthy of receiving one. I was midway through my first year of high school when one of my teachers approached me holding a small booklet of papers labeled "Upward Bound." Without quite knowing what I was signing myself up for, I carefully filled out the long application, which triggered a series of serendipitous opportunities that eventually led me to the Truman Scholarship.
Upward Bound is among a set of federal "TRIO" programs created in the Higher Education Act of 1965, all of which are meant to help low-income, first-generation students graduate from college. All TRIO programs serve different populations of students, and Upward Bound is specifically for those in high school. All Upward Bound programs differ slightly, but the cornerstone of each is a summer program where students enhance their academic skills and the college process is demystified. My program took place at what was then Johnson State College (which has since merged to become Northern Vermont University-Johnson). I spent all three summers of my high school career living and learning alongside other first-generation college students who dreamt of pursuing higher education but did not have the financial means to do so. It was unlike any community I had ever been a part of, made up of an incredibly diverse and motivated group of students committed to overcoming their own adversities, and that was empowering.
In college, I returned to my program as a summer staff member, first as a "Teaching and Resident Assistant" (affectionately known as a TRA) and later the Residence Hall Director. What began as a simple desire to give back to a community that had given so much to me soon became a personal mission. My summers as an Upward Bound staff member exposed me to the world of public service and educational equity, and I knew I was meant to do that work for the rest of my life. 
Thus, when I heard about the Truman Scholarship in the summer before my junior year of college, I was intrigued and committed myself to completing an application (although I didn't believe I would ever be selected). I was most drawn to the funding for graduate school, knowing how difficult it had been to pay my way through college. However, Upward Bound taught me the value of being in community with others who have shared goals and values, so I was excited by the prospect of joining a similar community of public service leaders from all over the country. My Truman application ultimately became a testament to my Upward Bound experience, articulating the ways in which my exposure to the inequities that exist in the education system – both in my own life and with my students – made me want to push for greater systemic change.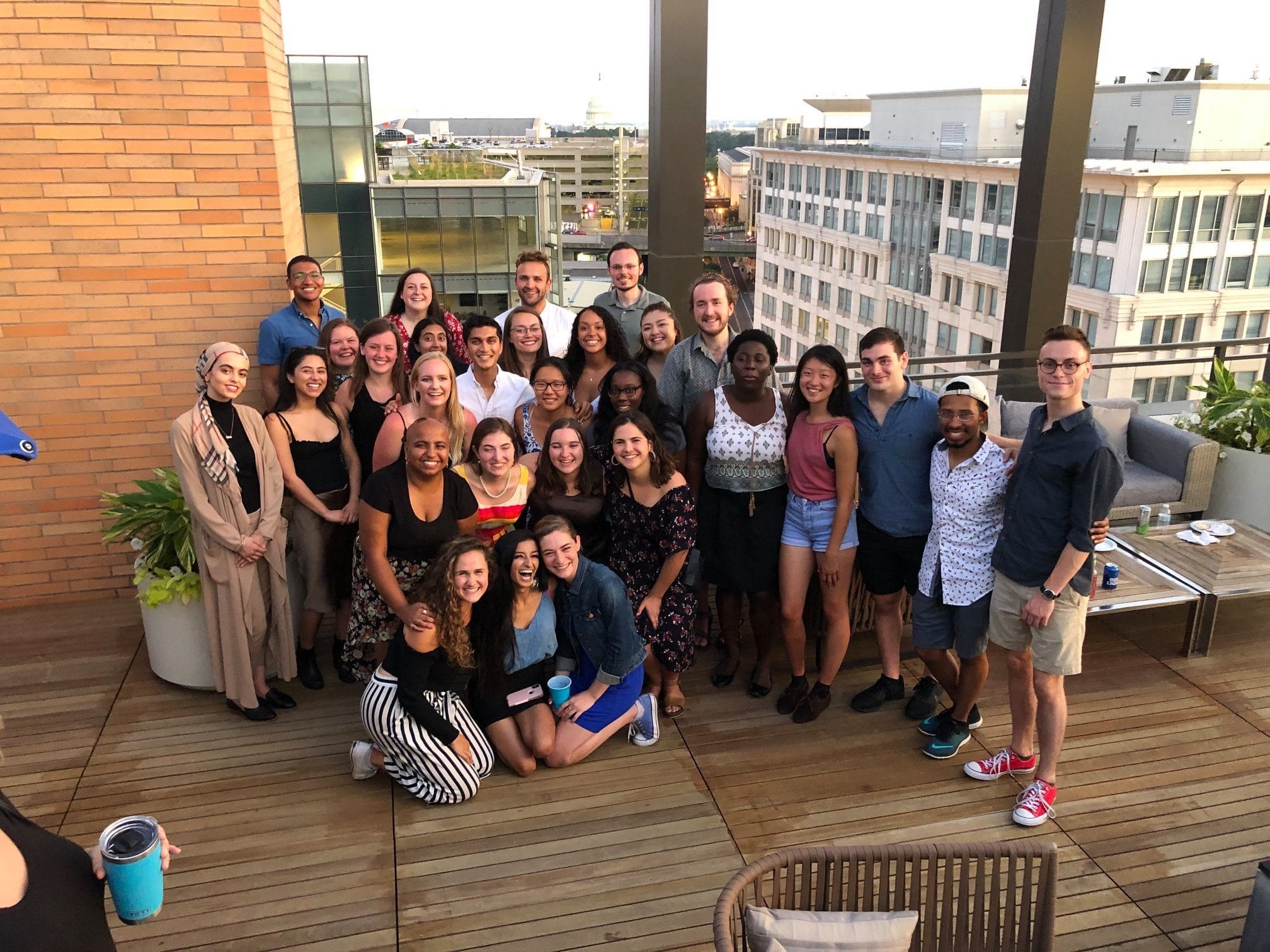 2. What are the benefits of the fellowship?
The Truman Scholarship includes a $30,000 scholarship for graduate school, a weeklong "Leadership Week" in Liberty, MO, and an 8-week "Summer Institute" in Washington, DC where fellows serve as interns in various federal departments or NGOs. Although the scholarship was my biggest motive to apply initially, it's become a small bonus in something much larger.
As a result of my selection, I've joined a community of young people from all over the country who are passionate and committed to reform in all areas – from environmental and social justice, to urban reform, to medicine and public policy. We find commonality in our dedication to public service, but also provide each other with opportunities for growth by sharing our own areas of expertise and broadening our collective understanding of the diverse issues that are facing our country and the world.
Although the majority of time is spent with your cohort, the Truman community extends far beyond that. When I was first accepted, an older scholar from my state hosted me at her graduate institution and shared about her journey in public service. At our Leadership Week, we were greeted by Senior Scholars who facilitated small group policy projects, and we heard from additional Scholars who had been elected to public office and published books. At Summer Institute, we meet with Truman Scholars elected to the House and the Senate; a Supreme Court Justice; and several practitioners across public service sectors. It's an empowering community to be a part of and has certainly been the greatest benefit to this fellowship.
In my own professional journey, the Truman Scholarship has encouraged and empowered me, as I now feel that I am a part of something much larger than myself. It has helped me to view my own public service work in a much more intersectional way, with the lessons from fellow scholars always in the back of my mind. And most importantly, as the first person in my family to graduate with a 4-year college degree, it has given me a sense of clout and confidence in spaces that I'd never imagined myself belonging in. Although I have not yet used the graduate funding – instead taking time to work in my field of interest to create a foundation of professional expertise that will enhance my learning when I ultimately do enroll – this scholarship has already changed my life in numerous ways, and I am so grateful to have been selected.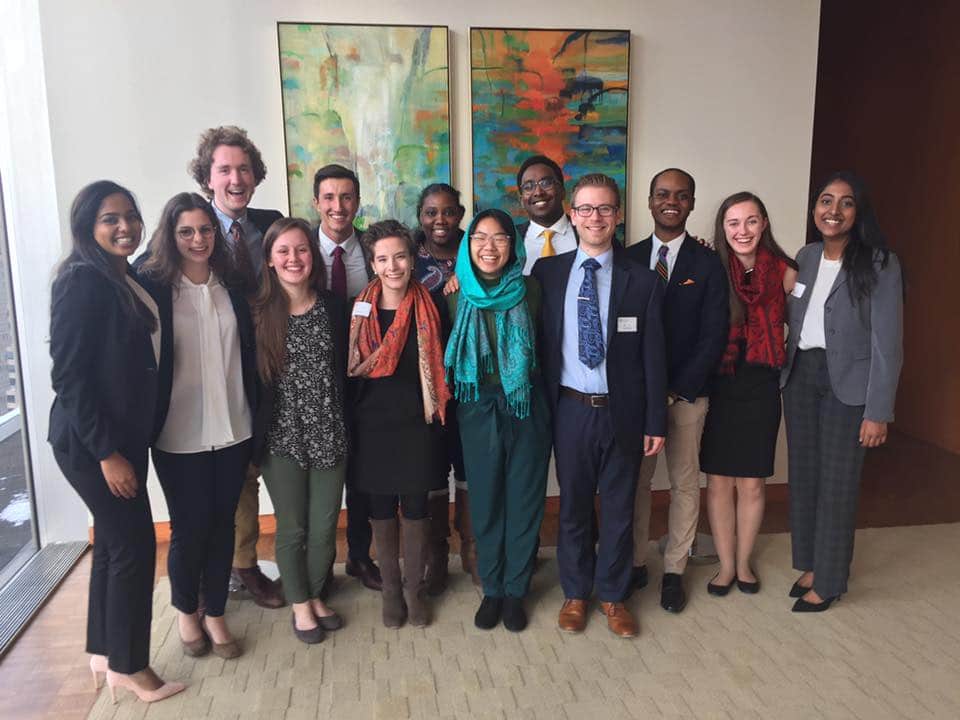 3. What tips would you give others applying to the Truman Scholarship?
The Truman application is long and daunting, requiring applicants to dissect all aspects of their past, present, and future and how they lead to public service. The most crucial thing that you can do when approaching this task is to give yourself enough time and space to do it justice. The application is designed in a way that anyone who completes it will learn something about themselves that they can take with them, regardless of whether they move forward in the process. However, the less time that is spent on the application, the less likely one is to experience this personal growth. 
In doing such a large application, it's incredibly important to recruit mentors who will give honest feedback. Your school should have a faculty representative who can support you with completing your application, but some representatives have more experience than others. If you find that your faculty rep does not know how to support you, recruit other supporters – professors, alumni, past scholars, etc. This is not something that can be done in a silo, and an openness to constructive feedback will serve you well.
If you are selected as a finalist, you will then be interviewed by a regional review panel. Regional means that you will have the same interview day as other finalists from your state and region, and you will spend your interview day in a small conference room surrounded by them. In such a space, it is not productive to consider your fellow finalists as competitors (although some of them will be). Instead, treat this as a once-in-a-lifetime opportunity to learn from and engage with fellow public service leaders. Prepare for your interview in advance, so that you can spend the day being present with other finalists. Even if you are not selected as a scholar after your interview, the finalists from your region can be a community for you.
My last and most important piece of advice is specifically for others like me: those who may not see themselves and their identities represented in these national fellowship opportunities. For me, it was my socioeconomic status, but this is true of all marginalized identities – Black scholars, Latinx scholars, differently-abled scholars, religious minority scholars, Queer scholars, and all who have been made to feel as though they are not worthy of this type of recognition. To each of you, I say: please apply. Imposter syndrome is real, but you and your voice are so urgently needed in these spaces that drip with power and privilege. Please recognize your worth and know that you are deserving of this honor.
Natalee Deaette is a first-generation college graduate whose passion for educational equity stems from her own experience as a proud TRIO Upward Bound alum. She earned her Bachelor's degree from Boston College, where she studied Applied Psychology and Human Development with a concentration in Community Advocacy and Social Policy. While there, she served on the leadership team for both the undergraduate student government and the Emerging Leader Program, and was selected as a Truman Scholar in 2018. She is now the Program Director at Access Opportunity in Boulder, Colorado, a 6-year college and career access program serving low-income, high-achieving students from the Denver Metro area.
Interested in applying? Bookmark the Truman Scholarship to your ProFellow account.
© Victoria Johnson 2020, all rights reserved.