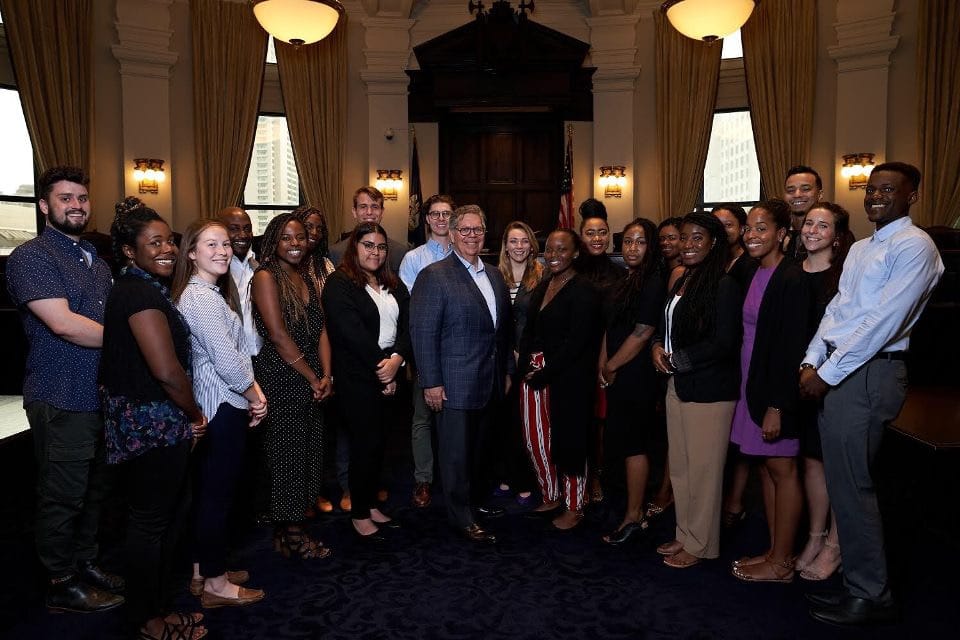 The Urban Leaders Fellowship (ULF) is a 7 week paid summer fellowship for early- to mid-career professionals who are already leaders in their own right and are looking to accelerate their leadership through a fellowship with a focus on policy and practice. Fellows work half-time on high-level policy projects with an elected official and half-time alongside partner organizations in cities across the country. The program is offered in 9 cities: Atlanta, Dallas, Denver, Indianapolis, KCMO, Nashville, New Orleans, Oakland, and Washington, D.C. Fellows receive a base stipend of $2,500. 
We talked to Greg Lawson, who learned about the fellowship through ProFellow. He was a 2019 Urban Leaders Fellow placed in New Orleans and gave us some great insights into the program as well as some application tips.
1. What inspired you to apply for the Urban Leaders Fellowship? 
As a mid-career professional in public administration, I've worked to build bridges between community stakeholders and policymakers to ensure that community voice was included in government decision-making through the development of public participation policy. However, I understood that to impact real and lasting change,  smart policy was not enough. I wanted an experience that would challenge my leadership abilities and further cultivate my skills to advance equitable policy. I was also looking for an intensive summer fellowship opportunity that would allow me to leverage my leadership abilities, professional experience, and network to further my community impact and make a lasting change in policy advancement. 
I found out about the Urban Leaders Fellowship Program through ProFellow. It caught my attention because it was an intensive program, rooted in policy and practice that focused on people development and advancement of policy to transform communities. My ULF experience would prove to be instrumental to my development as a professional and a leader in the movement for social justice. 
2. What is a typical week like for an Urban Leaders Fellow in New Orleans? 
ULF strongly believes that empowering underserved communities requires feet planted in policy and practice. To that end, we worked half-time on high-level projects with New Orleans Parish school board member Ethan Ashley while simultaneously seeing that policy play out on the ground at a community organization. I was placed with the School Board Partners (SBP), a national nonprofit that helps connect, inspire, and support diverse school board members to be bold leaders of change in cities across the country by putting kids first in policy decisions. During my time with SBP, I had the pleasure of working with Evan Hawkins, a school board member in Indianapolis, on best practices and policies that equitably distribute high demand magnet. I also developed a district policy to create a student advisory committee to incorporate student voices into decision-making. 
Throughout my ULF experience, I worked with school superintendents, administrators in the Louisiana Department of Education, and legislators to make recommendations for the statewide school and district performance frameworks for charter schools. Each week, the afternoon sessions varied. We participated in extensive leadership development workshops and met with experts in affordable housing and juvenile judges to better understand the education landscape. After sessions, we participated in excursions like swamp and plantation tours. Though you'll be expected to bring something to the table as a part of ULF, there's plenty of room to grow. You'll think deeply about issues of school performance and evaluation and get hands-on experience in policy development and practice.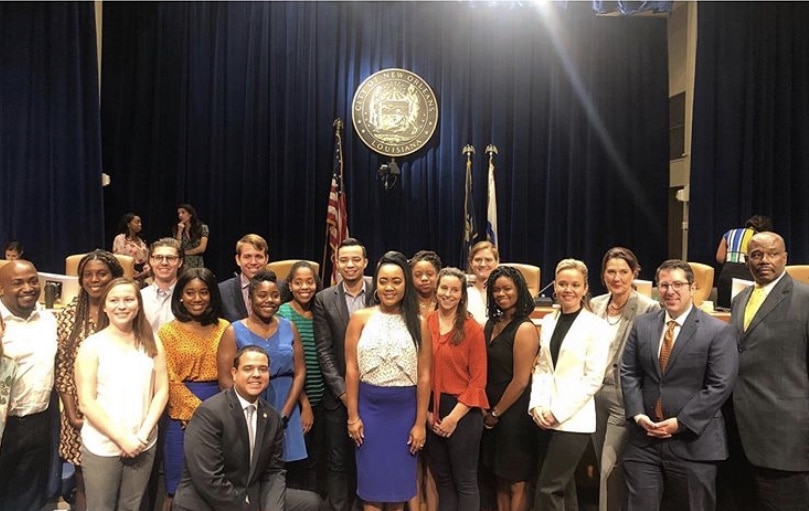 3. What tips would you give others applying to the Urban Leaders Fellowship?
If you are a recent grad or self-motivated individual with a drive for positive change, I highly recommend that you apply to become an Urban Leaders Fellow. I encourage those interested in applying to attend one of the webinars during the application period to learn more about the fellowship experience. 
The application process consists of two parts: a general application on your professional background and a critical thinking exercise. During the interview, be prepared to defend your policy position you outlined in the critical thinking exercise and discuss the importance of not just policy advancement but also people development. ULF is seeking driven individuals who are looking to make a real impact on kids within their communities. As an Urban Leaders Fellow, you'll work towards empowering underserved communities through legislation that reflects the unique landscape of the local schools. 
Greg Lawson is a social change leader with a focus on advocacy, community building, and engagement. He currently consults on equitable strategy, program, and organizational development for nonprofits, foundations, and social enterprises. With nearly a decade of experience, Greg has extensive knowledge in community development, nonprofit management, and implementation of community-based initiatives that address social justice issues in the Gulf-coast region.  
Interested in applying? Bookmark the Urban Leaders Fellowship to your ProFellow account.
© Victoria Johnson 2019, all rights reserved.