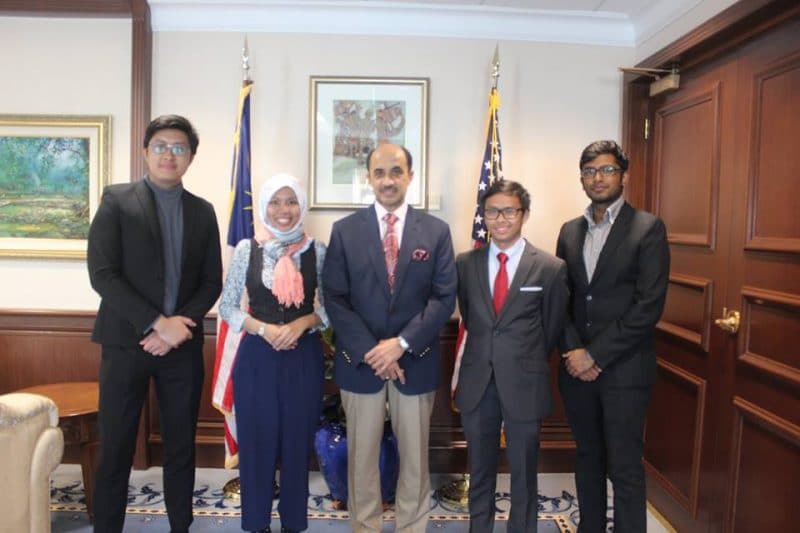 The Young Southeast Asian Leaders Initiative (YSEALI) Academic Fellowship is for undergraduate and recently graduated students from any of the 10 nations in the Association of Southeast Asian Nations (ASEAN). Fellows attend a 5-week institute on the campus of a college or university in the United States. The program covers a number of themes that include civic engagement, conservation, entrepreneurship, and economic development. There are opportunities for leadership development, community service, and study tours. The program finishes in Washington D.C., where fellows learn from and engage with established professionals in many fields such as journalism and politics.
We talked to Shaqib Shahril, a recent YSEALI fellow, to learn more about the fellowship and get some tips for preparing an application!
1. What inspired you to apply for the Youth Southeast Asia Leadership (YSEALI) Academic Fellowship?
I'm a final year undergraduate from the University of Wales majoring in finance. I'm also a member of the Youth Parliament in Malaysia, where I write and am involved in the policy-making process. At the same time, I am involved in the Malaysian Youth Delegation (MYD), promoting understanding about climate change in policy-making processes in a youth context. My background in leadership made me explore opportunities for more experiences to broaden my horizons.
I applied for the YSEALI Academic Fellowship to learn about social entrepreneurship and economic development. My background has made me more familiar with entrepreneurs – I've been involved in my family business since I was a kid. I wanted to learn how to make it more socially oriented. I want my family's business to maintain its cultural value while at the same time creating social value for the community through social engagement and helping to feed the homeless.
Also, this fellowship offered a big network and site visits to good case studies in the United States. As I hoped I would when I applied, I learned a lot from both of these opportunities, and enjoyed good exposure in U.S. universities, especially at Yale and the University of Connecticut.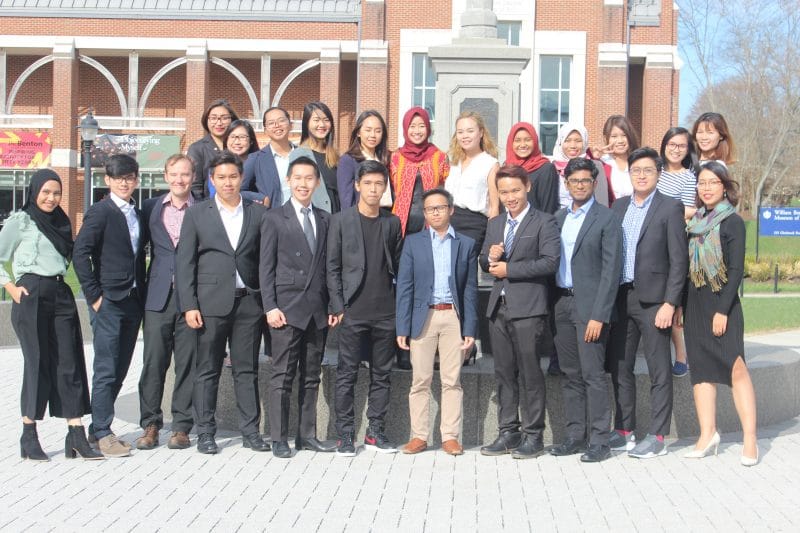 2. How has the fellowship experience influenced your current work?
It influenced my current judgment and the way I see social entrepreneurship and economic development. I was able to compare social entrepreneurship in the U.S. and Malaysia, where it is in a more emergent state. The facilities in Malaysia are great, but they need to have a more developed economic environment.
When I was in Hartford, there were two social entrepreneurship ventures that helped not only homeless people but also people who were ex-prisoners or people who needed a second chance. These places would give them another chance or opportunity to bring change to their lives. Also, in New Haven, I saw several economic development ventures working in a holistic way. Many people over there were contributing to social entrepreneurship, especially with the help of the Mayor of New Haven and Yale University. Also, the way the church was helping the homeless in the U.S. is so inspiring. I saw homeless people going to the church for food and other supplies.
In response to seeing all of these things, I believed it was my duty to bring this practice back home to Malaysia and implement it in local project and policy-making processes. When I went back to Johore Bahru, my hometown, my dad and I opened a small center in a mosque for giving away food to the homeless.  We are creating more benefits for them so that they can work and earn money. We have a small program that helps them find their way in life while earning money for living. After some time, they will each have a chance to work as commoners. Although it is still in the planning phase, this program would bring a change in the community and make the project even better!
This experience has changed my life forever.  If many young people begin to lead this small industry, it will create a value and have a big impact on Malaysians in terms of economic and social development!
3. What tips would you give others applying to the Youth Southeast Asia Leadership (YSEALI) Academic Fellowship?
Presenting your cause well is the most important part of your application. You don't have to have a great resume to apply, but you should believe in yourself and demonstrate the value of your project. I believe my background and my communication abilities helped me in the selection process.
Also, I found out about this fellowship three years ago and I applied it for it twice. I didn't get it the first time, but I was selected the second! I think the difference between my two applications was the maturity I demonstrated in the second. By the time I was writing my second application, I had been through several good and bad experiences. These made me write with more maturity and experience that was both practical and pragmatic. This fellowship is very tough in a Malaysian context compared to other ASEAN countries. So don't give up if you don't get it the first try!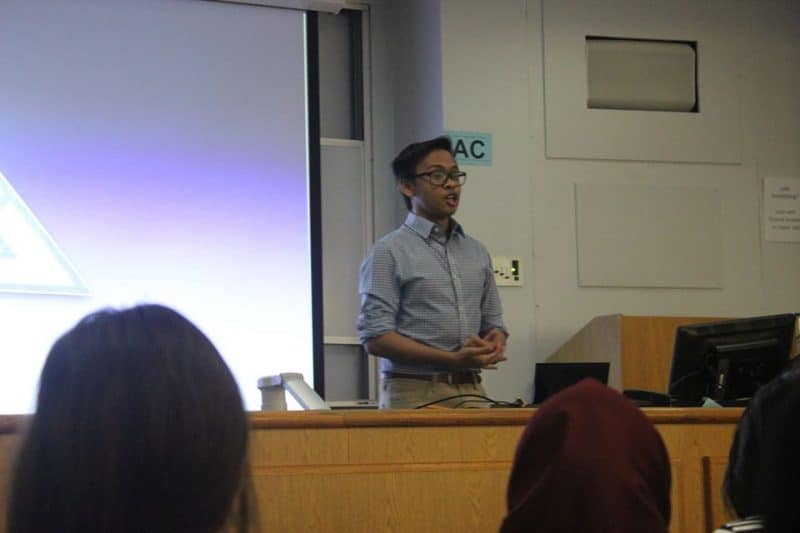 Shaqib Shahril, originally from Johore Bahru, Malaysia, is a senior finance major at the University of Wales in the United Kingdom. He completed his YSEALI Academic Fellowship at the University of Connecticut in 2017.
Interested in applying? Bookmark the YSEALI Academic Fellows Program your ProFellow account.
© Victoria Johnson 2018, all rights reserved