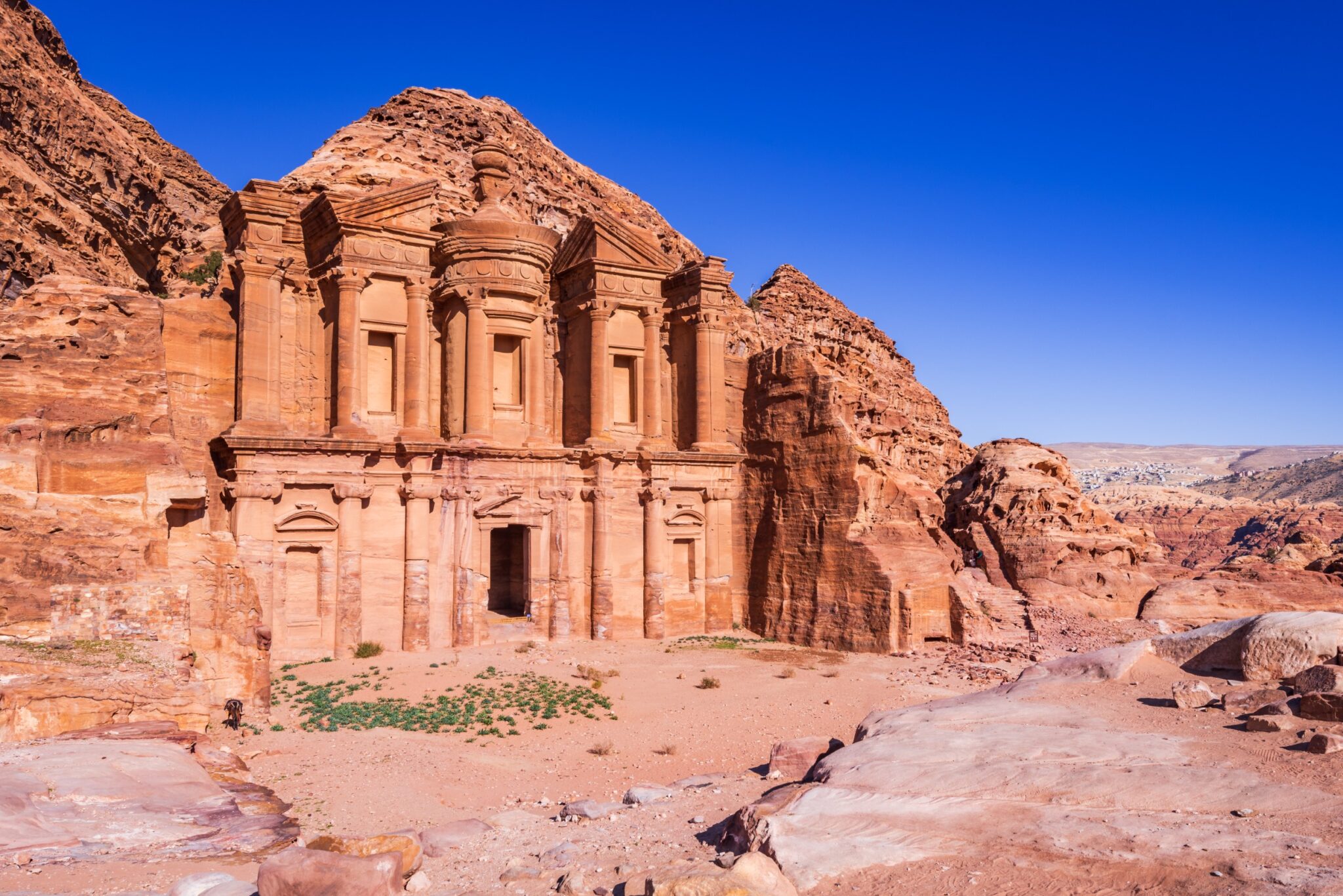 Anthropology fellowships provide social scientists at all career levels with funding and resources to conduct anthropological research. Anthropological research encompasses a broad range of areas that focus on understanding human cultures, societies, and their development over time, including history, language, religion, biology, and more.
This list of anthropology fellowships includes funding opportunities for graduate and PhD students, postdoctoral researchers, recent PhD graduates, scholars, and professionals, to conduct research at various universities and prestigious organizations around the world. It includes anthropology fellowships to conduct research at a Smithsonian Tropical Research Institute (STRI) facility in the Isthmus of Panama, the American Center of Oriental Research in Amman, Jordan, within Druze communities in the Arab world, at Harvard University and Duke University, at the Gennadius Library, and more.
You can bookmark any opportunities that interest you to your free ProFellow account by clicking the links below and clicking Add to Favorites.
The Smithsonian Tropical Research Institute (STRI) maintains research facilities in different marine and terrestrial locations on the Isthmus of Panama. STRI awards the Earl S. Tupper 3-Year Postdoctoral Fellowship on a yearly basis, allowing scientists to test their innovative hypotheses. Disciplines include ecology, anthropology, paleontology, paleoecology, evolutionary biology, molecular phylogenetics, biogeography, animal behavior, neurobiology, soil sciences, and physiology of tropical plants and animals. Research should be based at one of the STRI facilities; proposals that include comparative research in other tropical countries will be considered. The annual stipend is $40,000 with yearly travel and research allotments.
The American Center of Oriental Research (ACOR) in Amman, Jordan, is a private, international, non-profit academic institution dedicated to promoting research and publication in the fields of archaeology, anthropology, ancient through modern history, art history, conservation and preservation studies, Arabic and other Near Eastern languages, Islamic studies, and many other fields related to Near Eastern studies. One NEH postdoctoral fellowship award of $16,800–$25,200, for a tenure of 4–6 months residence at ACOR in Amman, will be available.
The purpose of the ADF Fellowship is to promote specialized social scientific research on the Druze communities centrally and primarily, and on collective political and cultural identities in the Arab world more generally. The ADF Post-Doctoral Fellowship supports academic research in the disciplines of history, political science, sociology, economics, anthropology, and archaeology. The fellowship is for one academic year (August through May) and offers an annual stipend of $50K in addition to $5K in research funds. The fellowship will be awarded to a recent doctoral graduate (Ph.D.) from an accredited university or granting institution.
MaRS provides early career investigators training and experience with clinical outcomes assessments and patient-centered research opportunities to prepare them for their next career in industry or with regulatory agencies. Throughout this two-year program, each fellow will receive one-on-one training by internationally recognized Duke faculty with expertise in patient-reported outcomes methodology, patient preference assessment, regulatory science, and/or stakeholder engagement, mentor-guided work opportunities in the industry, and a tailored program. Applicants should have a doctoral degree in public health, psychometrics, education measurement, biostatistics, medical sociology/anthropology, nursing, medicine, or related fields. Candidates must live in Durham, N.C. for the first year of the program.
The Center for Jewish History (CJH) offers a fellowship to scholars through a grant from the National Endowment for the Humanities (NEH). The award supports original research at the Center in the Humanities, including but not limited to Jewish studies, Russian and East European studies, American studies, and Germanic studies, as well as musicology, linguistics, anthropology, sociology, and history. Applications are welcome from college and university faculty in any field who have completed a PhD more than six years prior to the start of the fellowship. Full fellowships carry a stipend of up to $60,000 for a period of one year.
The Program on U.S.-Japan Relations enables scholars and outstanding professionals from government, business, finance, journalism, NGOs, and other fields to come together at Harvard. The Program offers postdoctoral fellowships for social scientists in a broad range of fields, including anthropology, economics, education, history, law, political science, public health, public policy, and sociology. Projects focusing on Japan or Japan's international role from a comparative, historical, or global perspective are welcome. Knowledge of the Japanese language is not required. Awards are for the academic year and provide $50,000 over 10 months.
Our dissertation fellowships are for Ph.D. students in the social sciences whose work is of high quality and that has the potential to contribute to making U.S. society less unequal, more democratic, and more environmentally sustainable. Each fellowship winner will receive $25,000 over a nine-month period. Students enrolled in a U.S. PhD program in the following areas of study may apply anthropology, economics, geography, history, political science, social psychology, and sociology. This includes foreign nationals and undocumented individuals.
The Constantine and George Macricostas Fellowship at the Gennadius Library supports research on Orthodox Christian Studies with an emphasis on Orthodoxy's history, religious traditions, and geographical, geopolitical, and cultural reach. Applicants are Ph.D. students and those who have earned their Ph.D. within the last 5 years with research projects focusing on the historical, political, and sociological dimensions of Eastern Orthodox religion from Late Antiquity to the present. The fields of study may include but are not limited to religious studies, anthropology, history, philosophy, politics, law, and sociology. Open to all nationalities. A stipend of $11,500 and waiver of school fees, and housing in Athens will be provided.
The Harry C. Sigman Graduate Fellowship is a one-year fellowship for outstanding UCLA graduate students with a scholarly interest in the field of Israel Studies. The fellow serves as a research assistant, primarily carrying out research for the Center director, and also assists with the Nazarian Center's bi-annual publication. The award amount of up to $8,000. Preference is given to first or second-year Ph.D. students in a wide range of disciplines, including, but not limited to history, political science, economics, sociology, anthropology, literature, and visual and performing arts.
The Lewis and Clark Fund encourages exploratory field studies for the collection of specimens and data and to provide the imaginative stimulus that accompanies direct observation. Applications are invited from disciplines with a large dependence on field studies, such as archeology, anthropology, biology, ecology, geography, geology, linguistics, paleontology, and population genetics, but grants will not be restricted to these fields. Grants will be available to doctoral students. The competition is open to U.S. citizens and residents wishing to conduct research anywhere in the world.
Interested in finding many more fellowships like these? Sign up for the ProFellow database, which includes more than 2,400 funded opportunities for professional development and graduate school.
© 2023 ProFellow, LLC all rights reserved.