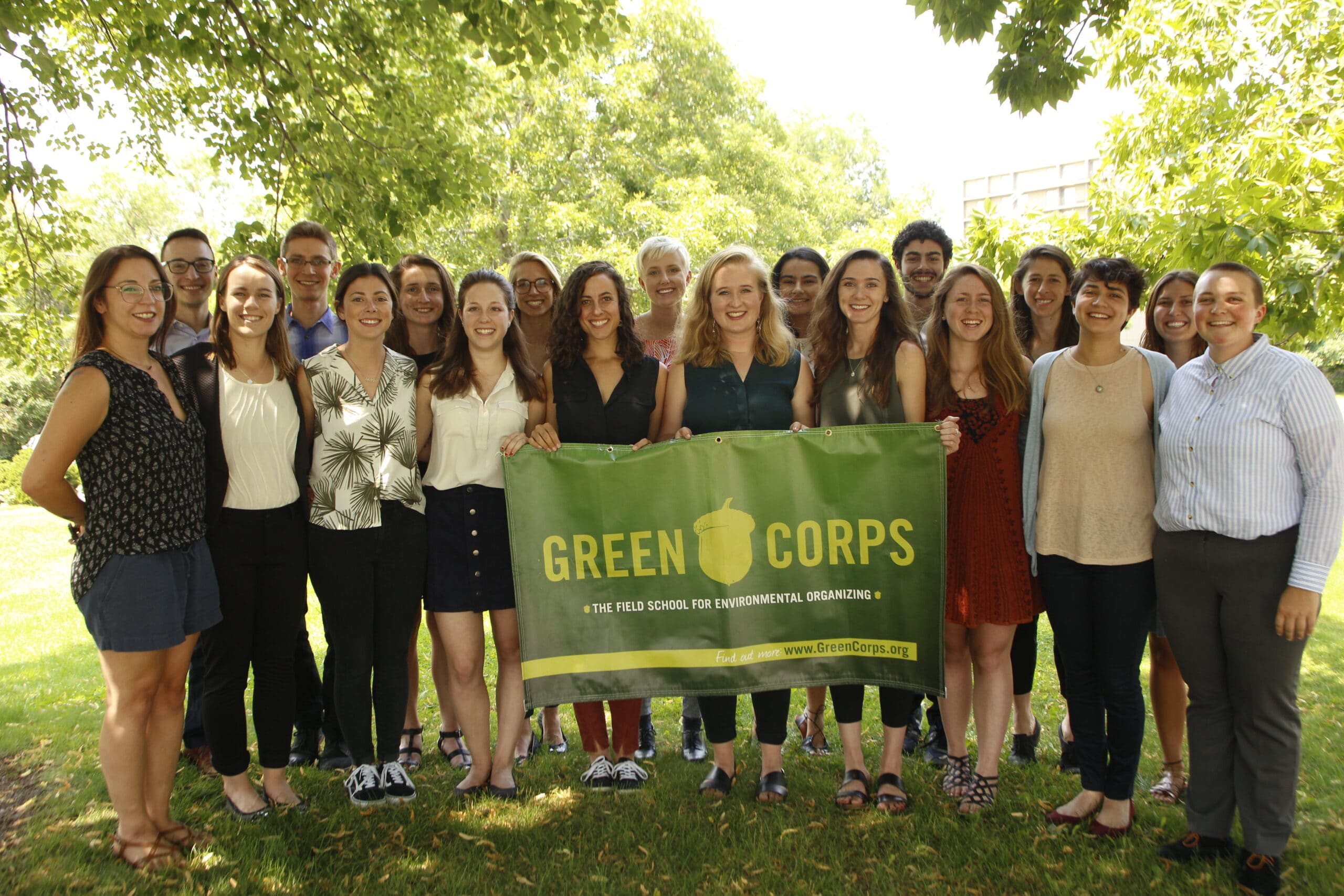 The Green Corps Fellowship program is the country's most respected training program for environmental organizers. Green Corps offers a yearlong, paid training program that prepares young professionals and recent graduates for a career in environmental organizing. 
The program involves eight weeks of intensive classroom training with environmental organizers and leaders, and offers hands-on experience with 3-5 real campaigns across the country. After completing the program, fellows will be connected to groups that are looking to hire full-time staff. Thanks to Green Corps' rigorous training program and the great need for trained organizers in many social change organizations, Green Corps organizers are often able to find professional positions immediately after completing the program.
We enjoyed talking to Mireille Bejjani, a Green Corps alumna who now works as Assistant Organizing Director at Green Corps.
1. What inspired you to apply for the Green Corps Fellowship? 
When I was young, Jane Goodall was my idol. I wanted to work in conservation biology to save the endangered species that made the world feel so special to me. Biological dynamics and relationships fascinated me and drove me outside to learn from my surroundings. During my college years, through internship opportunities and classes, I gradually realized that being in the field studying these animals was not the best way that I could help them. We already had the scientific knowledge we needed, but it wasn't turning into the action that would generate results off the page. I shifted my focus to the people side of conservation and environmental issues, where I saw that work needed to be done to reconnect our communities to the natural places around us.
Toward the end of my senior year of college, I got an email about Green Corps from a professor. The description looked like exactly what I was looking for: an opportunity to do hands-on work in communities that would have a real impact on the serious environmental threats we're facing. I would be able to engage with individuals to build a team, and ultimately a movement, that would create change. I also learned skills along the way that would set me up for a career protecting the planet that sparked my imagination so many years ago. I decided to apply and further explore a field that I had never delved into before.
2. What types of campaigns were you involved in as a Green Corps Fellow and how did the program help you make a positive impact? 
One of the best aspects of the Green Corps program is the variety of campaigns you get to work on and learn from. In a typical year, each organizer works on 3-5 different campaigns in different cities. During my year, I worked in Minneapolis, Denver, and Seattle. My first campaign was with Mighty Earth, a global organization that works to protect tropical forests, oceans, and the climate. We targeted McDonald's and Whole Foods, asking them to set environmental standards for their meat supply chain in order to reduce the water pollution and deforestation caused by the corn- and soy-growing practices of big players like Tyson and Cargill. It was a corporate accountability campaign in the backyard of the beast (Cargill is headquartered in Minneapolis) working alongside organizers in three other states, and it taught me a lot about messaging, consumer pressure, and company-community relations.
For my second campaign, I moved to Adams County, Colorado in the suburbs of Denver to work with Conservation Colorado. Our aim was to pass a bill limiting carbon pollution across all different sectors – a piece of legislation dubbed the Colorado Climate Action Plan. The scope and framing of the campaign were entirely different from Minneapolis: I was focused on two specific state legislative districts to sway two state senators. It allowed me to dig into state and local politics, establishing relationships with city councilmembers and developing a deep understanding of my community's values and concerns. In the end, we built up so much public support in our area that both of my targets co-sponsored the bill, and it became law in May 2019.
My last campaign was another pivot, helping to run a canvass office in Seattle, Washington to protect the Southern Resident orcas from extinction. I was part of a team of five directors that oversaw a team of 50 canvassers. We raised $500,000 over the course of the summer, talked to over 60,000 people at their doors, and collected almost 20,000 petition signatures. The Seattle office was the biggest canvass office of the summer, and it taught me a tremendous amount about recruitment, staff management, and fundraising.
Overall, the Green Corps program allowed me to make a positive impact across all scales of the environmental field, from global deforestation, to regional species protection, to state-level climate legislation.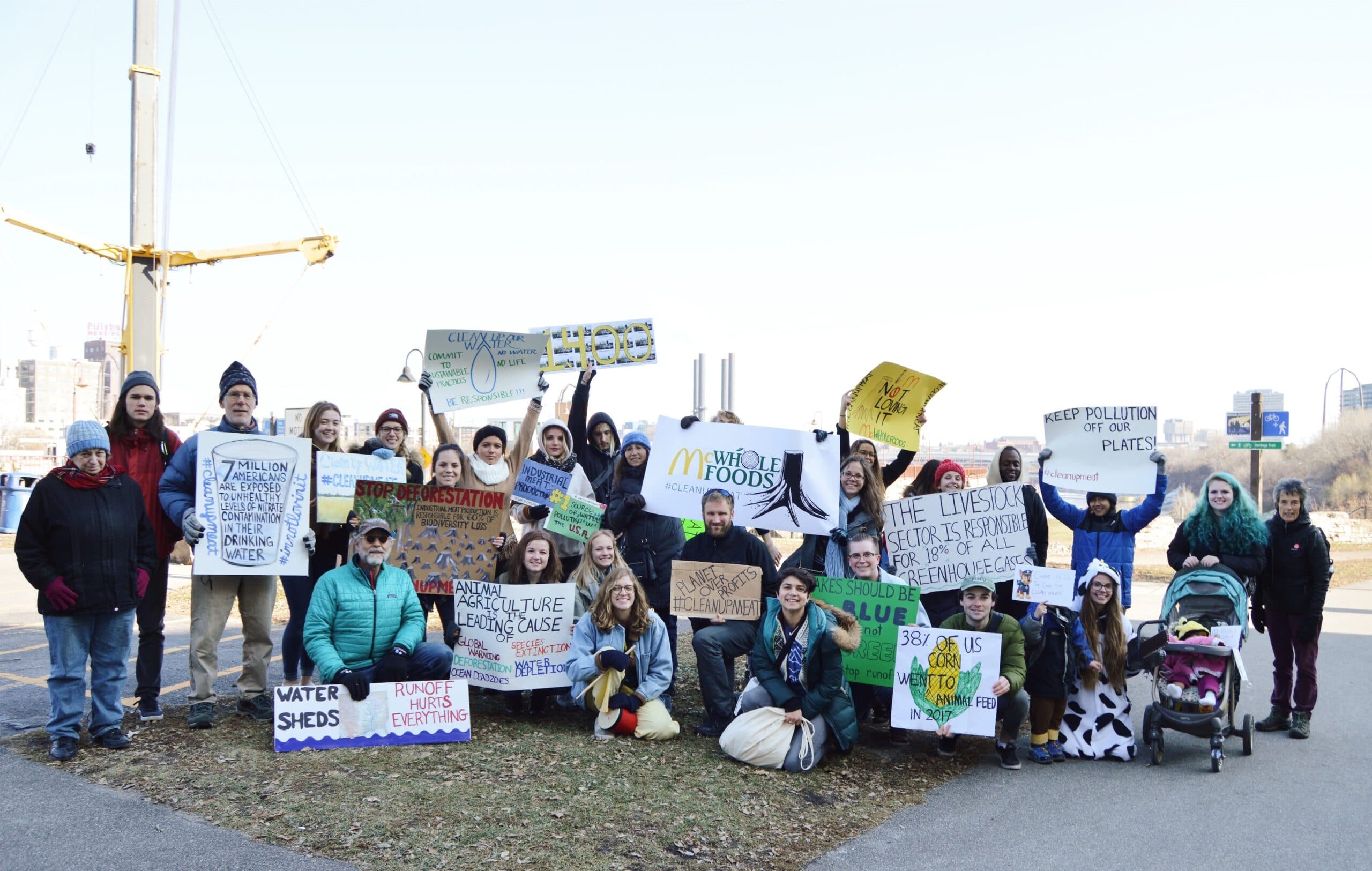 3. What are some of the benefits of the Green Corps Fellowship program?
The number one benefit of the Green Corps Fellowship program is the amount and quality of training you receive. The entire program is designed to train you to be an effective and capable organizer with an understanding of all the components of a grassroots campaign. As a result, the central staff team has an intentional and deliberate approach to building every Green Corps organizer's skills throughout the year, keeping careful track of growth and paying attention to where more help and training is needed. Staff directors check in with their organizers several times a week to be a resource and mentor throughout each campaign.
Another benefit of the program is its alumni network. Nearly 400 Green Corps graduates are now at work in the environmental and social change field. Whether they were in the first class of 1992 or just graduated last year, many of them are still tightly connected to the program. They fly or Skype in for classroom trainings in order to share their experiences and perspectives, they serve as mentors for fellows, and they are invaluable resources when it comes time to find a job after Green Corps.
Some other advantages to note are the variety of campaigns, communities, and organizations to which you are exposed, the broad range of responsibilities you are given and learn from (not just running a grassroots campaign, but also fundraising and recruiting for Green Corps long term), and the tight-knit community of motivated and dedicated activists that you form with your cohort.
4. How has the fellowship experience influenced your current work? 
I currently still work at Green Corps, as an Assistant Organizing Director. This means that I directly oversee first-year organizers and help them run their campaigns while also managing the relationship with the partner organizations on the campaigns. Everything I did during the fellowship informs what I do now: Knowing how a grassroots environmental campaign unfolds on the ground allows me to help my organizers navigate challenges that arise and take advantage of momentum as it builds. My year as an organizer in the fellowship is what best equipped me to train new organizers in my current position.
More broadly, the Green Corps fellowship shifted my perception of the environmental field and confirmed that grassroots organizing was the most effective tool I could use to achieve the change I wanted to see. It exposed me to power dynamics – at any level of government and in corporations – and demonstrated how critical a coordinated, cohesive, vocal movement of people is in swaying any decision maker. My experience convinced me that building that movement was the most important work I could pursue.
5. What tips would you give others applying to the Green Corps Fellowship?
For others applying to the Green Corps program, I would suggest keeping an open mind and adopting a growth mindset. I can almost guarantee that Green Corps will be unlike anything you've done before, which can make it challenging but also incredibly rewarding. For instance, when I started my first campaign in Minneapolis, I moved to a city I had never lived in before, in a region of the country I had never visited before (I grew up in New York and went to college in California, so I never came close to the Midwest). I was hesitant and at least a little scared. By the end of my few months there, I loved the city and had a deep affinity for Minnesotan culture and values. I learned a lot about how to integrate my work into an existing environmental community and left behind a team of volunteers who remained actively engaged in the campaign.
Other than that, ask a lot of questions, but remember that you'll never know everything – that's the beauty of organizing, it's a constant learning process! Keep your motivations for doing the work front and center because they will carry you through tougher times, but also acknowledge that others have different reasons for getting involved and you need to meet them where they are.
At the end of the day, if you're interested in making a difference in environmental issues through the power of people, Green Corps is the best place for you to be.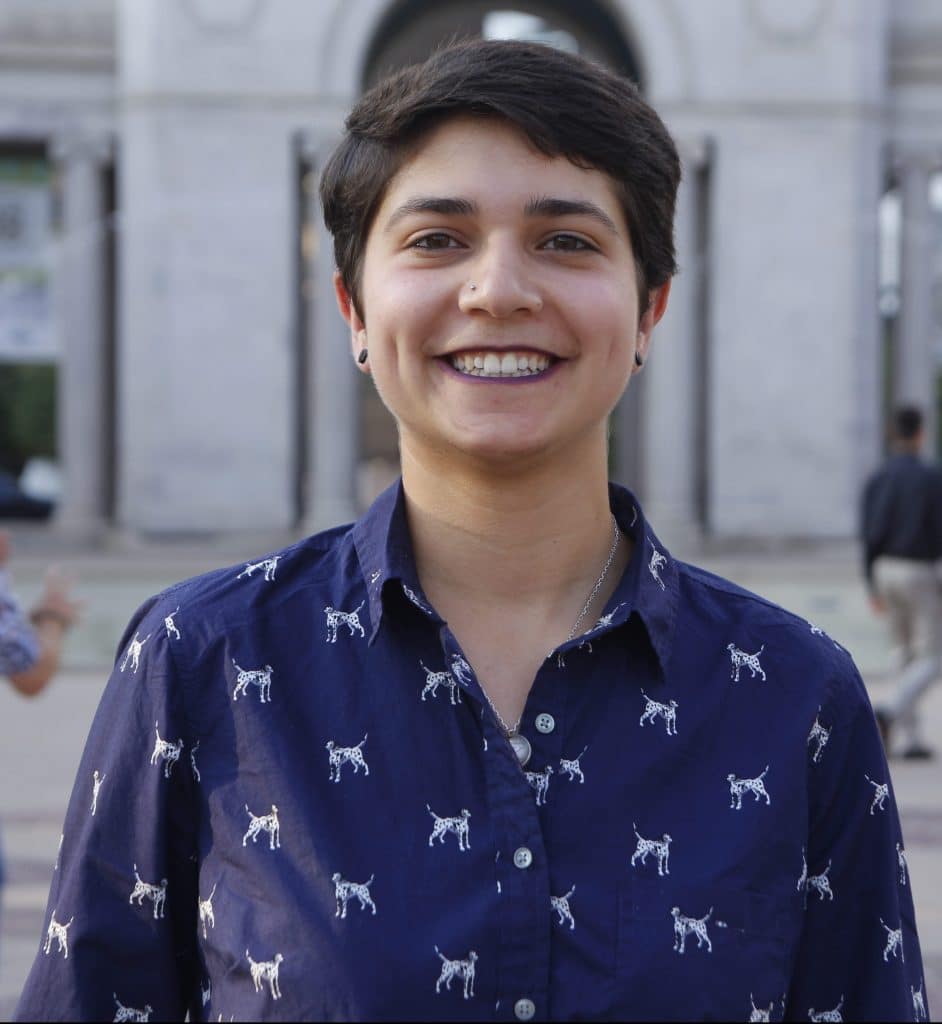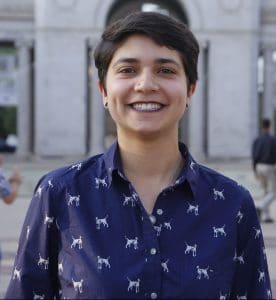 Mireille Bejjani grew up in the suburbs of New York City and went to Stanford University. She graduated in 2018 with a Bachelor of Science in Ecology and Evolutionary Biology and a Notation in Science Communication. For her undergraduate honors thesis, she developed a project evaluating sense of place in US zoos that won the Firestone Medal for Excellence in Undergraduate Research and that was accepted at the Association of Zoos and Aquariums Annual Conference and at the Ecological Society of America symposium. Mireille also worked as a Student Manager at the Stanford Visitor Center, served as Public Relations Coordinator for the Stanford Marching Band, and was the Resident Assistant responsible for programming in the largest dorm on campus. After graduating, she became a Green Corps organizer and helped pass HB-1261: the Colorado Climate Action Plan. She is now an Assistant Organizing Director overseeing four first-year organizers on two campaigns in partnership with the Natural Resources Defense Council and OneVirginia2021.
© Victoria Johnson 2019, all rights reserved