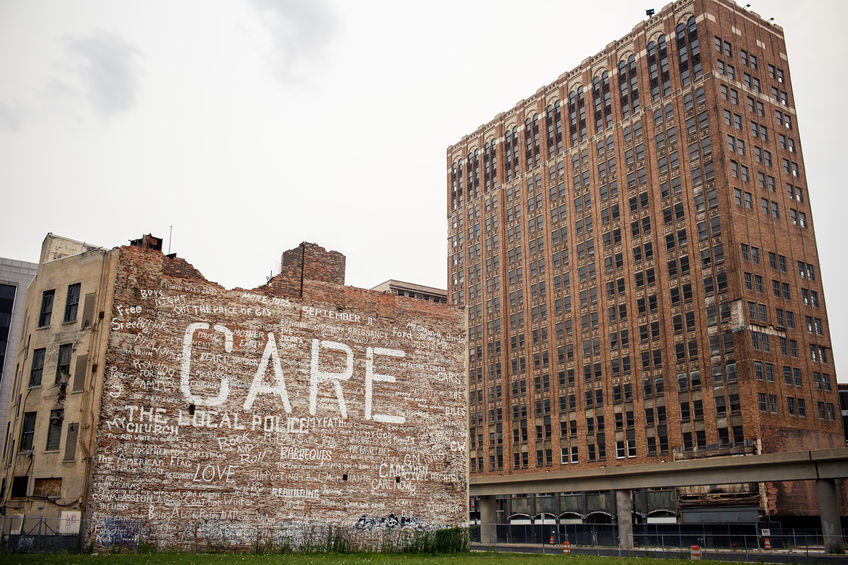 No other city in the American landscape offers a cultural and historical complexity quite like Detroit. Challenge Detroit is a one-year public service fellowship that aims to attract and retain talent to live, work, play, give and lead in the City of Detroit. The program ingrains fellows into the fabric of the city while providing them with on-the-job experience and opportunities to make an immediate impact. When Challenge Detroit was launched in 2012, Detroit was facing its largest population decline in history and heading towards bankruptcy. Since that time, more than 60 companies have partnered with Challenge Detroit to create new jobs, over $6 million dollars in economic value has been brought to Detroit, and 14 new ventures have been launched by Challenge Detroit alumni.
Nick Najor was selected into the program's 4th cohort, and here he explains life in Detroit during the fellowship and offers advice on the application process.
1. What inspired you to apply for Challenge Detroit?
I was working at a Detroit high school through an AmeriCorps program called City Year when I first heard about Challenge Detroit. My entire family is from Detroit and I knew I wanted to continue working in the city in some capacity. Companies that partner with Challenge Detroit provide fellows a job for one year. I was drawn to the fellowship by its commitment to community-based work, as well as the opportunity to interview with more than one company at the same time. For my cohort, representatives from approximately 30 companies came together on one day to interview the fellows. Through this experience, applicants are able to test their versatility and adjust to different interview style and content.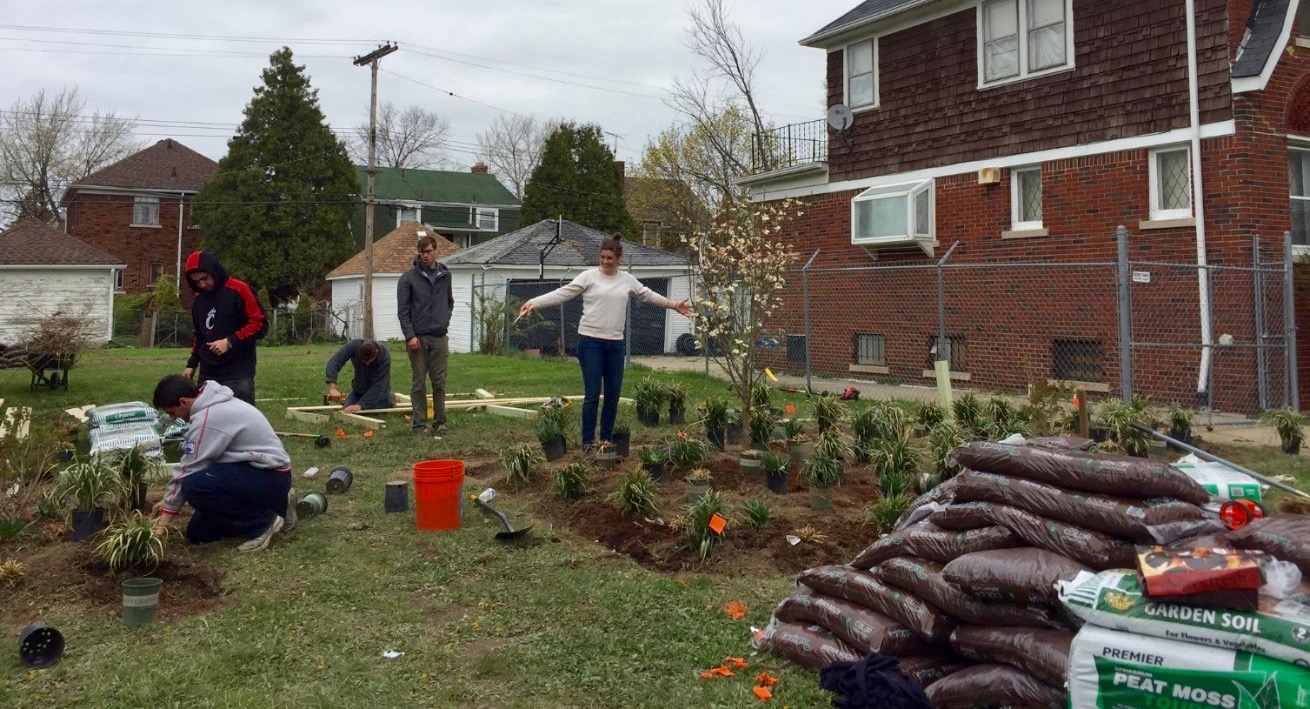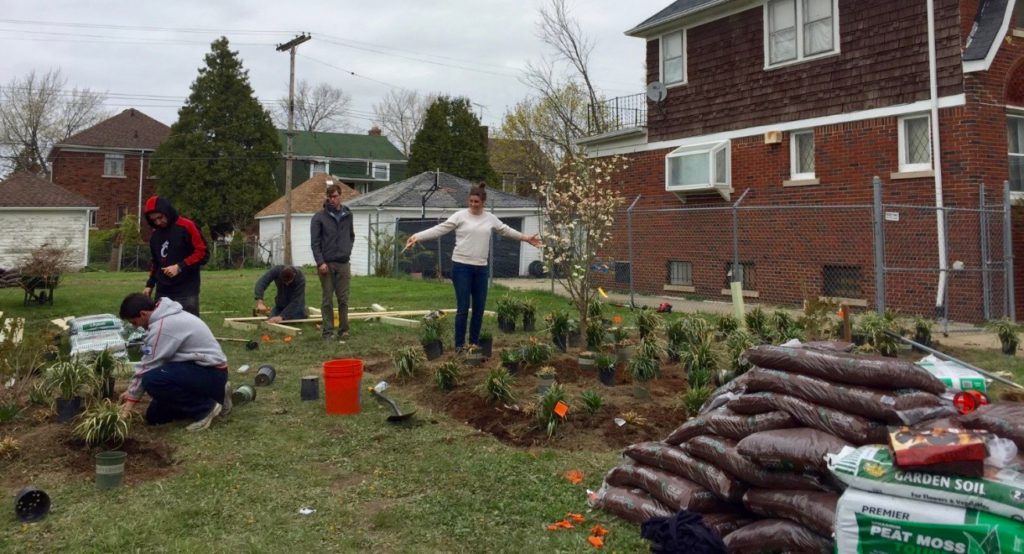 2. What is it like to live and work in Detroit as a fellow?
I was placed in a public affairs position at DTE Energy and worked there Monday through Thursday. My tenure allowed me to focus on a wide array of topics including: employee volunteerism, corporate citizenship reports, economic development, the United Way campaign, customer satisfaction surveys, and many others. I was able to hone my skills, getting to know many different departments at the company while also representing DTE at multiple external events.
On Fridays, we would focus on the cornerstone of the program, a 5-week long "challenge," which is essentially a consulting project for a local nonprofit or government entity. Working in a team setting, we were busy all year long helping our partners advance their organizational mission in one concentrated way. During my year, these challenges included creating a neighborhood business directory with the Mayor's Office, exploring parent engagement with Detroit Public Schools, and testing a vacant lot project with Detroit Future City, among others.
Challenge Detroit definitely keeps its fellows busy, which makes for a very memorable year. The program allowed us to experience this great American city in many different ways, including working for the different host companies, volunteering at local nonprofits, immersing into the local social scene, and taking in the city's many historical and cultural pillars. In addition, Challenge Detroit allowed us to make tremendous connections with people throughout the city, both through events organized by the fellowship and through opportunities pursued on our own accord.
Personally, I participated in a Young Leader series with the Detroit Economic Club, coached youth baseball in the Detroit Police Athletic League, volunteered at Matrix Human Services with their midnight basketball program, and enjoyed countless other chances to stay busy in Detroit.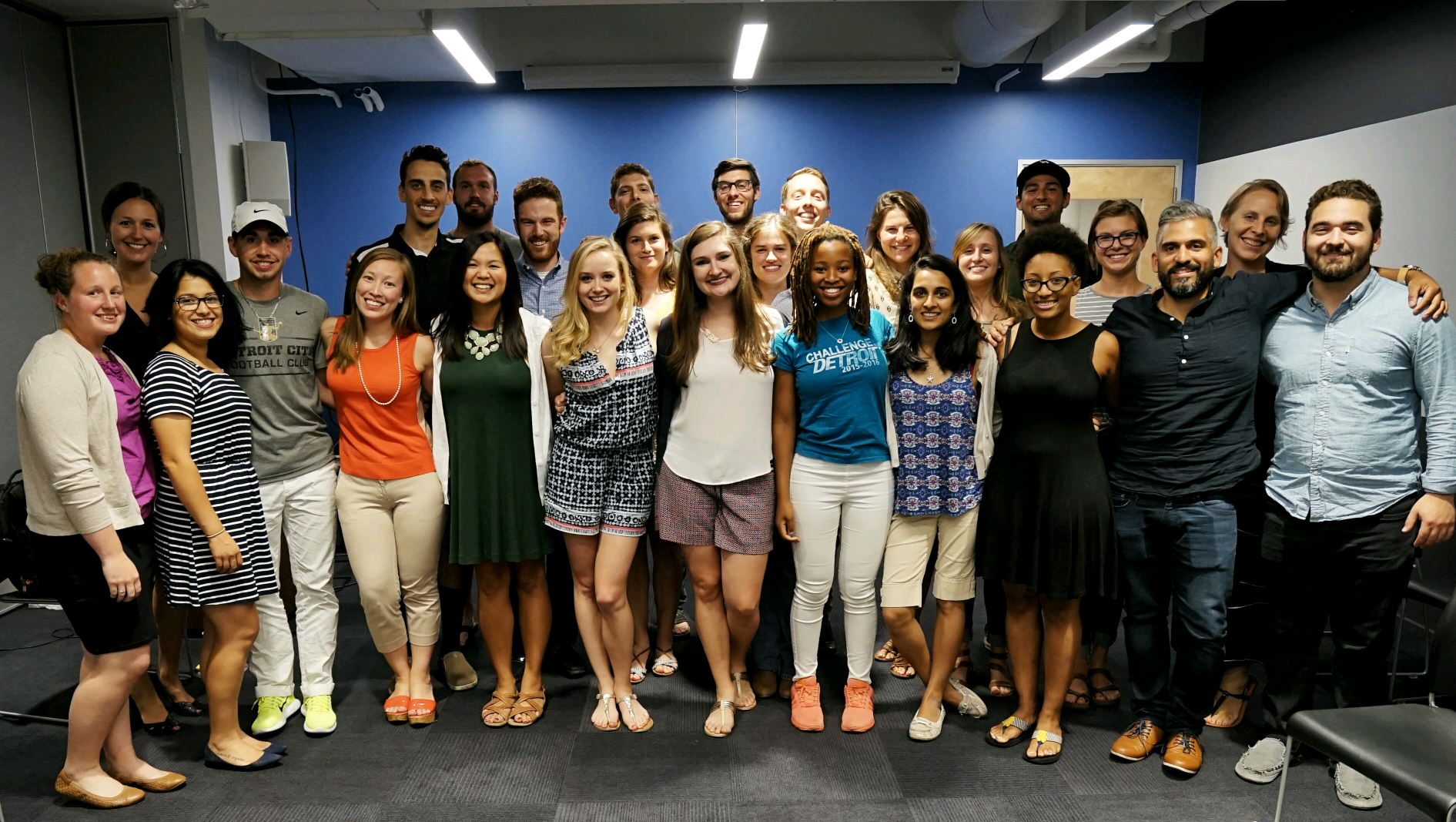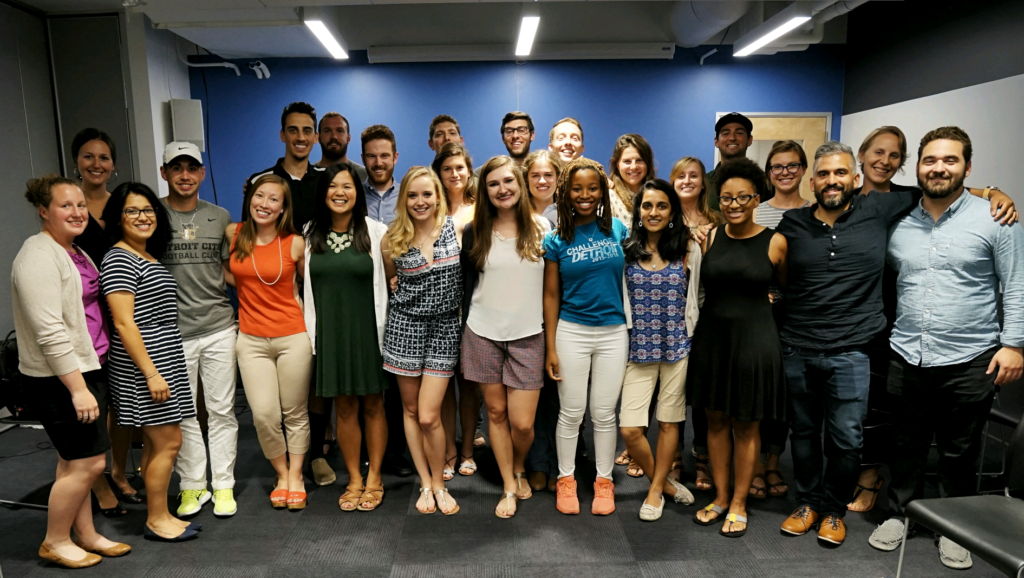 3. What tips would you give others applying for Challenge Detroit?
First and foremost, you're not going to get anywhere with an application that doesn't accurately represent what you bring to the table. I think the beauty of Challenge Detroit's application process is that it has many different facets (short essays, video, individual interview, group interview) that allows for everyone's strengths to shine through. When I found out that I was joining the fellowship, it excited me that Challenge Detroit could see my passion and authenticity. So be yourself, showcase your motivation for applying, and don't try to compare yourself to other applicants. Most importantly, be ready and willing to learn and love Detroit.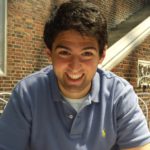 A graduate of Michigan State University, Nick Najor departed East Lansing with a Bachelor of Science in Urban & Regional Planning. He enjoys pickup basketball and is passionate about sustainable support for quality public education, particularly in the City of Detroit.
© Victoria Johnson 2016, all rights reserved.