The Enterprise Rose Architectural Fellowship is a three-year fellowship that aims to face head-on the multifaceted challenges of community planning and development. It seeks fellows with a professional degree in architecture who want to help create green, sustainable, and affordable communities through community engagement and the design process. Fellows work full time for local community development organizations throughout the United States, gaining first-hand experience in real estate finance, maintenance, community organizing, and policy. In addition to providing mentoring, training, and access to a substantive network of designers, the fellowship offers a salary and benefits.
We talked to Lea Oxenhandler, an architect and current Enterprise Rose Architectural Fellow, to learn more about the fellowship and get some tips for preparing an application!
1. What inspired you to apply for the Enterprise Rose Architectural Fellowship?
When I first moved to Philadelphia, I lived in an interesting neighborhood nestled between The University of Pennsylvania's historic campus and Drexel University's academic buildings. My apartment was close to coffee shops and a few art galleries, but these were interspersed between vacant storefronts and boarded up buildings; lots sat vacant across from newly renovated properties. This dichotomy was intriguing to me! Once I started architecture school and had the chance to explore the rest of the city within the lens of a design studio, I saw much more of this "block by block" condition. This inspired me to learn more about the roots of some of the issues that I was seeing. The longer I lived in Philadelphia, the more I saw potential in the beautiful urban fabric of this historic city.
As an architect, finding a path forward that can have a positive impact on local communities has not been easy. I have found that being involved in areas outside of the strict boundaries of the architectural profession can be more impactful as a catalyst for change. For example, I was fascinated by the impact of public policy on blight in graduate school, went on to research disaster-relief housing, and then led pro-bono projects while designing multi-million dollar green buildings. The chance to use my varied skillsets to benefit Philadelphia's neighborhoods, while also learning the ins and outs of a completely new field, is what drew me to apply for the Rose Fellowship.
The fellowship is an incredible opportunity for early to mid-career architects to bring design excellence and increased capacity to community organizations. At the same time, fellows learn a plethora of new skills related to affordable housing design, finance, project management and community development. I don't know of another program that better supports this unique career path for designers who want to expand their purview outside of the design studio and work within their communities.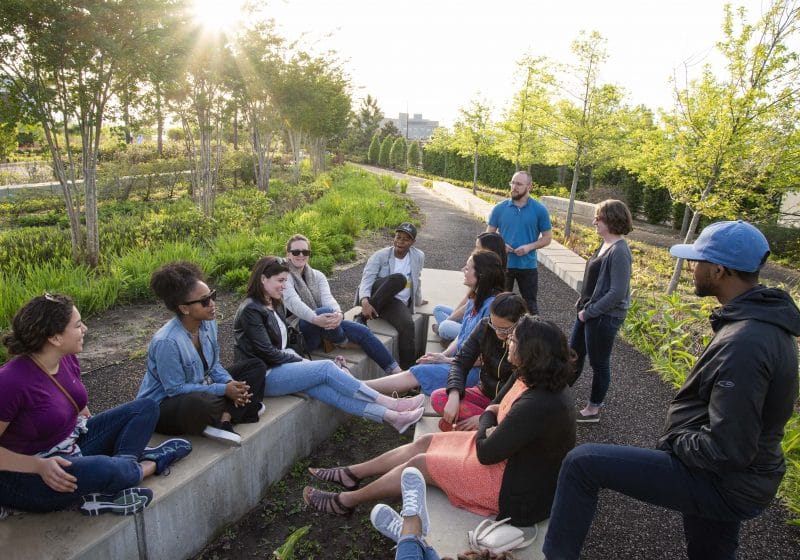 2. What are the benefits of the fellowship?
I have held the full-time position of Architect and Design Manager for just over 18 months at People's Emergency Center Community Development Corporation in West Philadelphia, and I am about halfway through my three-year fellowship position. So far, I have had the chance to give our residents and neighbors a greater voice in our projects, while also advocating for better housing designs, healthy and sustainable development in our neighborhoods, and more affordable housing. I have learned about leveraging funding sources, designed and built accessible public spaces, and have worked to form partnerships that will bring new businesses and opportunities to a disinvested commercial corridor.
Through this introduction to community development, I have not only had the chance to work alongside a talented team of professionals, but have also learned that designers can have a real impact by creating more equitable neighborhoods and cities. Exposure and communication with both current and former fellows (many are still doing similar work across the country) is a major benefit of the fellowship. There is an incredible network of best practices, collaboration, and knowledge sharing that is always occurring!
Enterprise Community Partners, a large national non-profit organization that organizes and manages the fellowship program, also leads events such as the Affordable Housing Design Leadership Institute, which fellows are encouraged to participate in and attend. These conferences bring designers and affordable housing developers from across the country together to discuss and workshop the challenges and latent opportunities in their current work. Bi-annual retreats convene similar conversations amongst fellows and their organizations, and serve as mini-conferences that focus on topics from policy and advocacy to the funding landscape and sustainability.
Through all of this exposure to other designers and architects operating within the realm of public interest design, it is clear to me that there is a viable career path for me here. After my fellowship, I will continue to pursue a career focused on benefiting my community while ensuring that design is accessible to all.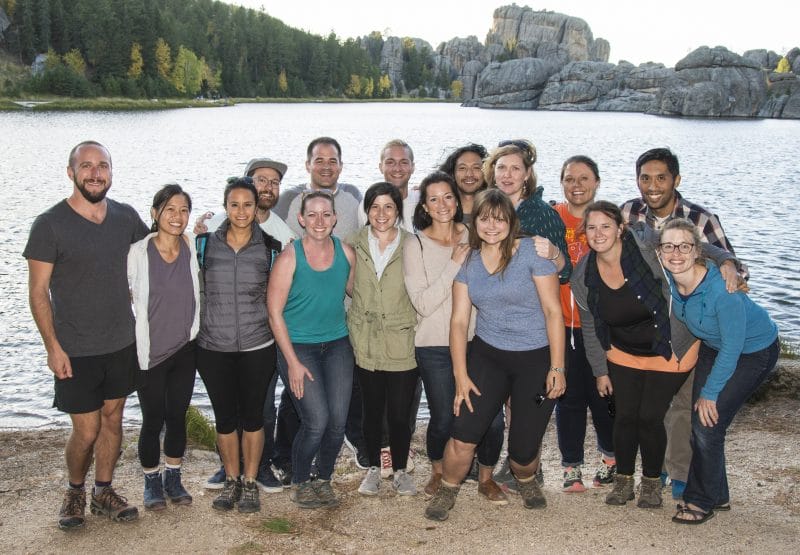 3. What tips would you give others applying to the Enterprise Rose Architectural Fellowship?
Each fellowship position is based off of a work plan written by the host organizations. Read these very carefully when deciding which fellowship position to apply to. When you are writing your work plan response, think about what new skills you are bringing to your organization that will help them grow and expand their capacity. What parts of your professional experience bring a unique asset to their development team?
It is also very important to be genuine and express your passion for your work when writing your Rose Fellowship application and going through the interview process. There are quite a few rounds and lots of networking and presenting involved, but you will stand out if you can display your enthusiasm for both design and community-focused work.
The interview process for the fellowship is a fantastic, immersive experience. As an applicant, you will likely meet some amazing people with whom you are competing against for the same position. Remember that while the mutual goal is obviously to get the fellowship, the network that this opens up for you is sometimes just as valuable as the fellowship itself. These like-minded individuals on similar tracks might just end up being your friends and future colleagues or collaborators. Many of the Philly fellowship applicants still keep in touch and meet for drinks on a regular basis!
My last bit of advice is to be resilient. Many applicants apply multiple times until they are awarded a position; the application process is ultimately decided when fellows are a "match" with the host organizations, and these are different every year.
Don't hesitate to reach out to Enterprise Community Partners with any additional questions about the application process or the fellowship.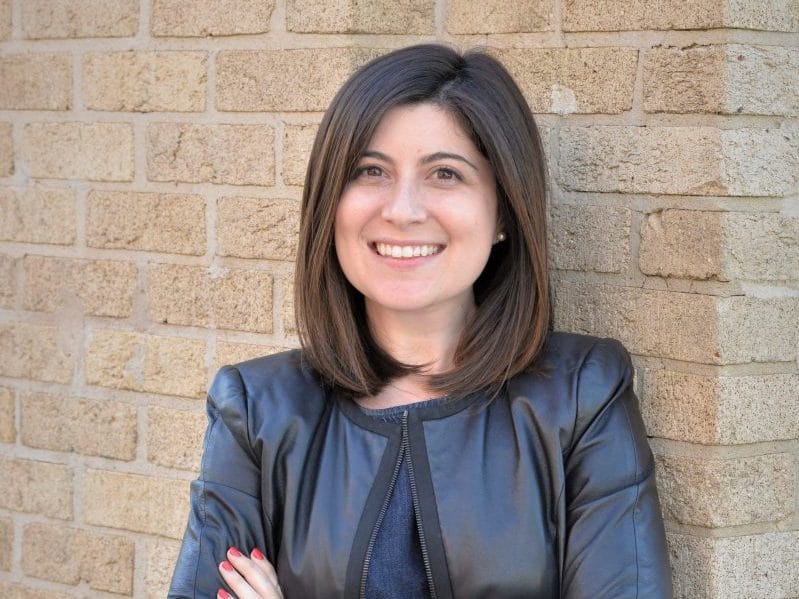 Lea Oxenhandler is a licensed architect and LEED accredited professional. Lea is an Enterprise Rose Architectural Fellow hosted by People's Emergency Center Community Development Corporation in Philadelphia. As the Architect and Design Manager at her organization, she is involved in the development of over 60 units of affordable and market-rate housing projects, as well as mixed-use commercial developments and public space improvements. Lea enjoys complex and challenging development projects, creative real estate financing, and working with clients on commercial and residential projects of various scales. She received her Master of Architecture degree from the University of Pennsylvania School of Design and her Bachelor of Arts in Architecture from Washington University in St. Louis.
Interested in applying? Bookmark the Enterprise Rose Architectural Fellowship your ProFellow account.
© Victoria Johnson 2018, all rights reserved