Based in Seattle, Washington, the EarthCorps Global Leadership Fellowship is a yearlong program focused on leadership training through helping the environment. It attracts passionate and hardworking young adults from all over the world. During the program, fellows work collaboratively, lead community volunteers, and complete technical restoration projects along shorelines, trails, and in forests. Fellows acquire the tools and skills to return to their home countries ready to tackle pressing issues like climate change, pollution, and ecological degradation. Fellows receive a modest stipend to offset housing and living expenses.
We talked to Diana Chimangha, a current EarthCorps Global Leadership Fellow originally from Cameroon, to learn more about the fellowship and get some tips for preparing an application.
1. What inspired you to apply for the EarthCorps Global Leadership Fellowship?
I am a 27-year-old female from Cameroon with a M.Sc. in environmental restoration. I applied to Earthcorps because its activities directly align with my field of study and my future career path as an environmentalist focusing on climate change. I was attracted to Earthcorps because of the richness and diversity of the six-month program, which, while focusing on outdoor work, also offers leadership training. I heard about Earthcorps from a member of the staff at the organization where I was volunteering. I hoped to gained advanced leadership skills and better restoration and sustainable management practices that I could take back to my home country. I learned volunteer management, project management and also invasive plant removal and control skills.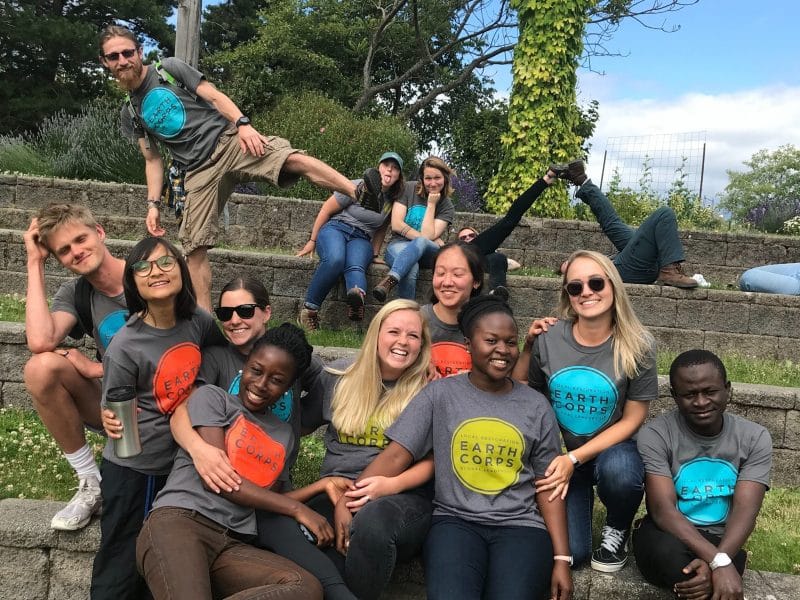 2. What is a typical week like for an EarthCorps Global Leadership Fellow?
On a typical day at Earthcorps, we are outside interacting with and nourishing Mother Earth. In the spring, we remove invasive species like blackberry bushes, which are common to and widely spread in Seattle, Washington. Later in the fall, we plant a ton of native species throughout the state. We also do a lot of trail building and maintenance, lead volunteer events, and participate in leadership trainings and workshops. An interesting aspect of Earthcorps is the diversity of activities, cultures and backgrounds of the corps members. I co-led several volunteer events, but particularly remember one with 8th graders because they were so smart, interactive, and excited to plant and share different experiences. One of my favorite trainings was the one on project management because I got to understand and share how the project managers at Earthcorps secure projects to keep the program running. I got to interact and work with people of different backgrounds and it was really fascinating to learn about their cultures, languages, meals and traditions. Now I have a reason to visit Georgia, Philippines, India, Kenya, Nigeria, Morocco, Brazil and Jordan.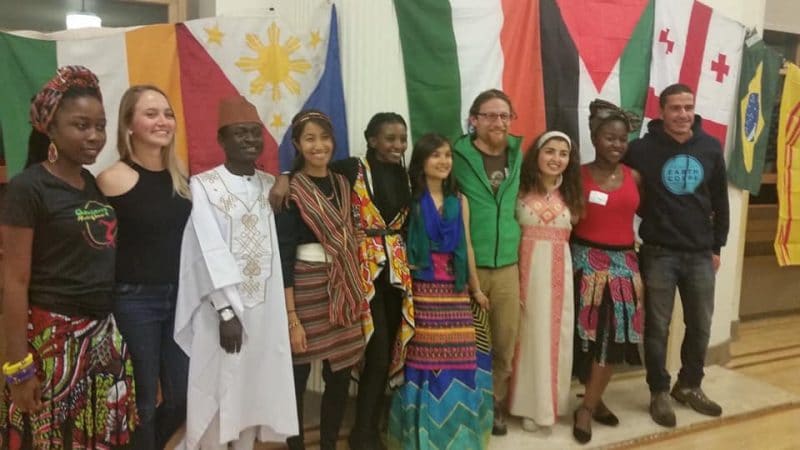 3. What tips would you give others applying to the Global Leadership Fellowship?
When applying for the Earthcorps, you should understand the requirements of the different essay questions and try as much as possible to stay in context. Earthcorps is looking for people with experience or backgrounds in the field of environment/restoration and people with outdoor experiences. There's no specific profile based on background, culture, race or gender that they're looking for, but participants must speak English.
I think my application stood out because I gave precise descriptions about my skills and expectations. I did not leave those reading it wondering what message I was trying to convey. Also, I think focusing on one or two experiences and explaining them well is more effective than throwing out ten unexplained or insignificant experiences. For example, if you say, 'I have experience working outdoors with my current job,' the number of years of experience, what exactly the experience is, and the job description are missing here. Things like this leave the readers wanting. You'll have the best shot if you're specific about your past experiences and why you think you're a great fit for the fellowship.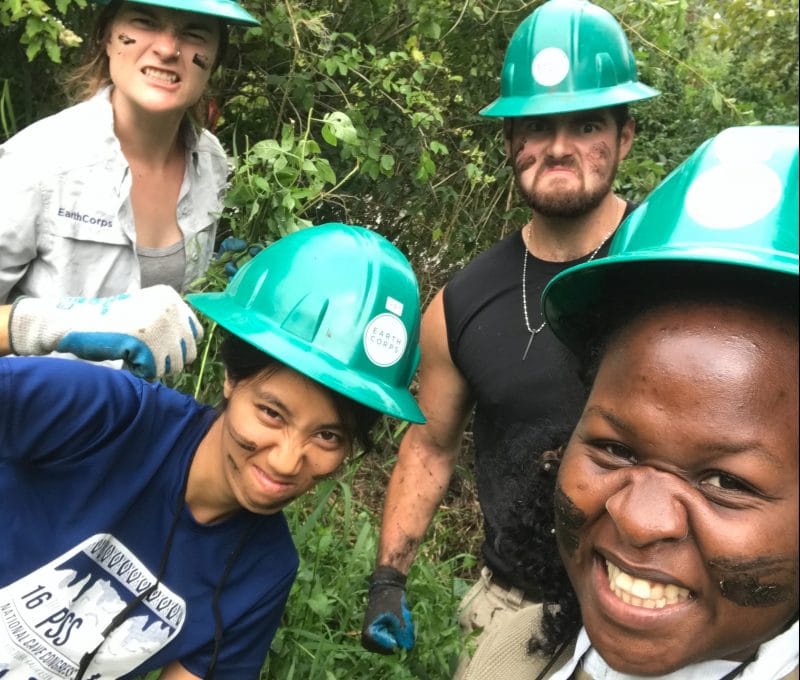 Diana Chimanga, originally from Cameroon, has a BSc degree in Environmental Science and a M.Sc. in Environmental cleansing and restoration. She had worked to reduce deforestation, led community activities to broaden knowledge about climate change, and taught environmental education. 
Interested in applying? Bookmark the EarthCorps Global Leadership Fellowship to your ProFellow account.
© Victoria Johnson 2019, all rights reserved