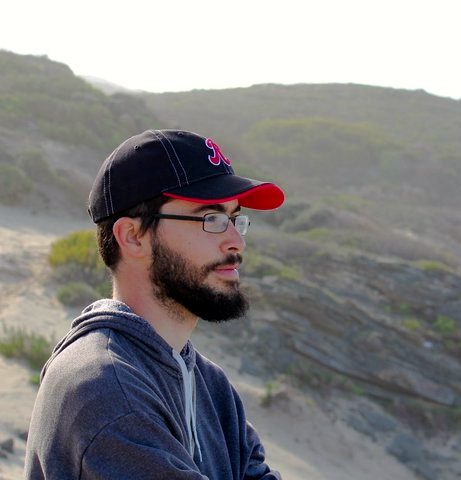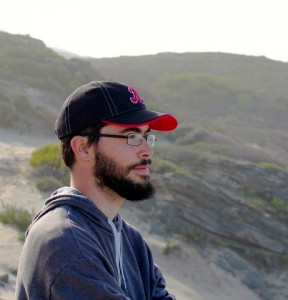 Max Cuddy is not one to shy away from challenging issues. As a sophomore at Temple University in Philadelphia, Max participated in the university's Inside-Out Prison Exchange Program, which brings college students and student prisoners together inside a corrections facility to study issues of social justice. Developing relationships with the prisoners and delving deep into the mutual misconceptions harbored by the college students and convicts permanently altered Max's worldviews, and the experience inspired Max to pursue an international career in education and social advocacy. In 2011, Max won a Fulbright English Teaching Assistantship to South Africa, where he taught English courses and organized afterschool programs for youth. Today, Max is a Teach For America fellow serving as a Special Education Teacher at Imhotep Institute Charter High School in the West Oak Lane neighborhood of Philadelphia. Teacher For America provides paid teaching fellowships to high-achieving recent college graduates and professionals who teach for at least two years in low-income communities throughout the United States. We caught up with Max to find out more about his Teach For America experience.
1. What inspired you to apply to Teach For America?
In high school, I began developing a critical consciousness about the pervasive inequalities plaguing our country. This was the primary impetus in my decision to study Sociology and African American Studies in college. I wanted to understand how structural forces shaped and sometimes obstructed opportunity and access. Moreover, I had a fierce desire to work with and for marginalized communities and advocate for social change. Teach for America seemed like a natural, proactive extension of this desire. I wanted to involve myself in an organization that put equity at the forefront of their agenda. As a teacher, I hoped to be an agent of empowerment in the classroom and in the community.
2. What is a typical Teach For America week like?
A Teach for America experience can vary widely depending on where you are and what your placement is. That being said, whatever your individual circumstance, chances are you are going to work your tail off! Especially as a first year teacher, you learn a lot on the job by trying out different methods, content, management styles and work habits. All of this takes tremendous time and effort. Work doesn't end when the bell rings; nor are weekends completely work-free. Of course, you get much better at handling your many responsibilities over time, but it is demanding!
For all of your work, the benefits of Teacher For America are terrific. The professional development and general mentorship you receive from the staff is vital. Although they aren't as present as you might think, they are always available when you need them most. In terms of future planning, Teacher For America also has numerous partnerships with universities and employers that offer jobs to alumni. Most importantly, while your students might drive you up the wall at times, they are the ultimate benefit of doing the work we do.
3. What tips would you give to others applying to Teach For America?
Teach for America is looking for capable and ambitious young leaders. You don't have to possess an education background or even have extensive experience working in urban or rural settings. You must be passionate about educational opportunity and have a demonstrated capacity for leadership.
The application process was three-fold when I applied. There is an online application, a phone interview and a final in-person interview day. I definitely remember fielding numerous questions about different leadership positions I had held in college (student government, student organizations, etc.). I also recall discussing my organizational strengths and weaknesses. Finally, there was the dreaded "sample lesson," in which you prepare and execute a five minute lesson. If you are confident, engaged and organized, you'll be a strong candidate.
Max Cuddy grew up in Rochester, NY. Max was in the Honors Program at Temple University and studied Sociology and African American Studies. While in college, Max served as Vice President of the Temple University Student Peace Alliance. After graduating in 2010 he spent a year living in South Africa as a Fulbright English Teaching Assistant. He returned to Philadelphia and worked as a Program Coordinator for an afterschool program as well as an Adult Educator preparing students for the GED. In the summer of 2012 he started training for Teach for America, and is currently finishing his first year as a Special Education Teacher at Imhotep Institute Charter High School in the West Oak Lane neighborhood of Philadelphia.
© Victoria Johnson 2013, all rights reserved.