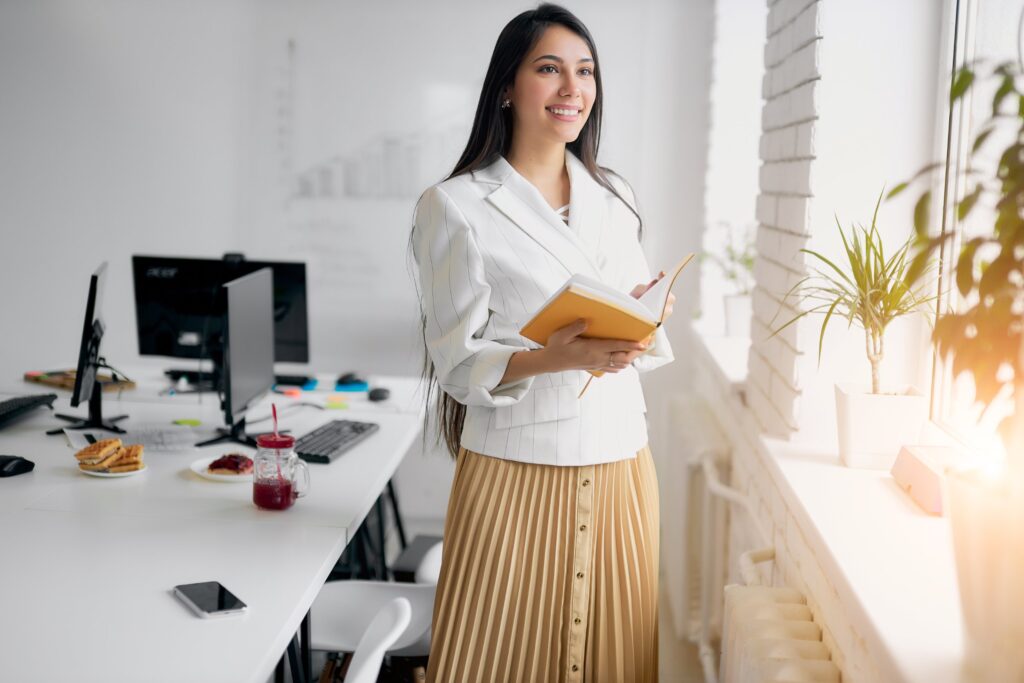 This list of fellowships for Native Americans and indigenous peoples includes funding for doctoral students, journalists, community leaders, writers, artists, researchers, and more! Embark on your next career adventure by reviewing these opportunities to get paid to study, conduct research, or launch your own initiative.
Remember: You can bookmark any opportunities that interest you to your free ProFellow account by clicking the links below.
The American Institute of Certified Public Accountants (AICPA) Fellowship for Minority Doctoral Students strives to increase the number of minority CPAs who serve as role models and mentors to young people in the academic environment. The AICPA Foundation awards annual fellowships of $12,000 to full-time minority accounting scholars who demonstrate significant potential to become accounting educators. Eligible applicants must have a CPA or plan to pursue the CPA credential and be a student of Black or African American; Hispanic or Latino; or Native American ethnicity.
The American Philosophical Society seeks applicants for predoctoral, postdoctoral, and short-term research fellowships, open to scholars at all stages of their careers, especially Native American scholars in training, tribal college and university faculty members, and other scholars working closely with Native communities on projects. These funding opportunities are supported by The Andrew W. Mellon Foundation Native American Scholars Initiative (NASI). Fellows will be associated with the APS's new Center for Native American and Indigenous Research. 
Bush Fellows receive a flexible grant of up to $100,000 that can be used over 12 to 24 months to pursue the education and experiences they need to become more effective leaders in their community. Bush Fellows may use the grant to pursue a self-designed leadership development plan, and may not direct grant funds to another person, organization, or project. They may also use the grant to start or complete a degree-seeking program, anything from an undergraduate degree to a PhD. Applicants to the Bush Fellowship Program must be US citizens or permanent residents, at least 24 years old, and must have lived for one continuous year immediately prior to the application deadline in Minnesota, North Dakota, South Dakota, or one of the 23 Native nations that share the same geographic area.
The GBH Kids Scriptwriting Fellowship is designed to mentor promising, early-career writers from underrepresented communities in writing scripts for a GBH Kids animated series that focuses on STEM learning. The goal of the fellowship is to not only diversify the writers of the show, but also the children's media industry as a whole. The fellowship will take place virtually over 10 sessions and will cover all aspects of writing for GBH Kids, providing support on how to write stories that engage children in STEM learning, and ways to further writers' own career development.
The Howard Mayer Brown Fellowship aims to increase the presence of minority scholars and teachers in musicology. The fellowship supports one year of graduate work for a student at a US or Canadian university who is a member of a historically underrepresented group, including African Americans, Native Americans, Hispanic Americans, and Asian Americans. Applicants must have completed at least one year of full-time graduate work and intend to pursue a Ph.D.
The Indigenous Community Research Fellowships support research by Indigenous community members, elders, teachers, knowledge keepers, tribal officials, traditional leaders, museum and archive professionals, scholars, and others, regardless of academic background, seeking to examine materials at the American Philosophical Society Library & Museum in support of Indigenous community-based priorities. University-based scholars and independent researchers working on projects in collaboration with Native communities are also eligible to apply. Applicants may request up to a maximum of $5,000.
The LIFT Early Career Support for Native Artists program provides one-year awards for early-career Native artists to develop and realize new projects. Fellows' work should aim to uplift communities and advance positive social change. Eligible applicants must be individual Native artists working in dance/choreography, fiction/poetry writing, film/video, multi-disciplinary arts, music, performance art, theater and screenplay writing, traditional arts, or 2D/3D visual arts. 
The Native American Journalists Association (NAJA) offers the annual Native American Journalism Fellowship (NAJF), which is open to current Indigenous, American Indian, Alaskan Native, Native Hawaiian, First Nations, and Métis college students, undergraduate and graduates, pursuing media degrees. NAJF is an opportunity for students to deepen and broaden their reporting and multimedia skills while learning from tribal journalists and news industry professionals from across the country. As part of the fellowship benefits, NAJA covers the cost of all student travel, hotel, training materials, and meals during the on-site newsroom experience, in addition to three hours of upper-level course credit through an accredited ACEJMC journalism university.
The Newhouse Graduate Newspaper Fellowship for Minorities is an 18-month program that provides two awards a year to minority students who have majored in subjects other than journalism as undergraduates. Fellowship recipients receive full funding to study Magazine, Newspaper, and Online Journalism at Syracuse University. Additionally, students receive professional, on-the-job training through a professional newsroom internship, health insurance coverage, moving expenses, travel expenses to professional conferences, and up to $1,000 for books, equipment, fees, and other academic expenses.
The Perez Research Fellowship is a 1-year fellowship for currently enrolled graduate students of color who want to learn about and contribute to the field of applied research and consulting. Fellows receive training in research methodologies, participate in research projects, build their professional networks, and enjoy the opportunity to learn from a leading community-centered research and design firm. The fellowship is part-time and includes 10-20 hours per month of training and project work, plus a stipend of $6,000. Fellows must be able to travel to Oakland, CA for fellowship activities.
The Phillips Fund of the American Philosophical Society provides grants for research in Native American linguistics, ethnohistory, and the history of studies of Native Americans in the continental United States and Canada. The grants are intended for costs such as travel, tapes, films, and consultants' fees.  The committee prefers to support the work of younger scholars who have received a doctorate. Applications are also accepted from graduate students for research on master's theses or doctoral dissertations. 
The SHIFT–Transformative Change and Indigenous Arts program is a two-year award that offers financial resources, professional development, artist/stakeholder convening, cross-sector collaboration, evaluation, exhibiting, and presenting opportunities to Native artists, cultural practitioners, and community partners. The program brings attention to Native communities to shift a national narrative of invisibility, misunderstanding, and appropriation. SHIFT is a monetary award totaling $100,000 for two years, with $50,000 of the award earmarked for the lead artist or artist collective. Up to 10 projects will receive SHIFT awards.
The Udall Foundation awards scholarships to college sophomores and juniors for leadership, public service, and commitment to issues related to Native American nations or to the environment. The Udall Foundation provides awards for 55 scholarships of up to $7,000 each, access to the Udall Alumni Network, and five days in Tucson, Arizona at a Scholar Orientation.
The Urban Sustainability Directors Network (USDN) offers Equity Diversity Inclusion Fellowship opportunities with local governments. The EDI Fellowship is a summer program that addresses the disparity in the representation of people of color in sustainability fields and the USDN member network. Fellows will receive a valuable learning experience while helping local governments advance sustainability and inclusion goals. Fellowships will be full-time for at least 12 weeks, beginning in June and concluding in August or September. 
The School for Advanced Research provides a platform for wide-ranging scholarly research and lectures on prehistory, contemporary social issues, and the creativity of Native American artists. SAR is offering 9-month residential fellowships for scholars working in the humanities or social sciences. Scholars with doctorates who plan to write their books and PhD candidates who plan to write their dissertations are eligible. Fellows receive a stipend in addition to housing and office space on the SAR campus.
Western Michigan University Graduate Education and the Professoriate (WMU-GEP) Fellowships are available to U.S. citizens who derive from African-American, Hispanic, Native Hawaiian or Other Pacific Islander, or Native American (with tribal affiliation) heritage who have secured regular admission to a doctoral degree program in a STEM (science, technology, engineering, or mathematics) or SBE (sociology, political science, psychology, or economics) field.
The World Intellectual Property Organization (WIPO) Indigenous Fellowship is a one-year fellowship at WIPO in Geneva, Switzerland. The Fellow will work under the supervision of the Director of the Traditional Knowledge Division of WIPO to assist in facilitating outreach and awareness-raising activities with indigenous peoples and local communities, contribute to the Secretariat of the IGC, and carry out relevant research. Applicants must be recognized and active members of an indigenous community and fluent in English. The fellowships provide travel expenses and a monthly stipend.
Learn more about fellowship opportunities for Native American professionals in our interview with Jourdan Bennett-Begaye, the first female editor of Indian Country Today.
© ProFellow, LLC 2022, all rights reserved.