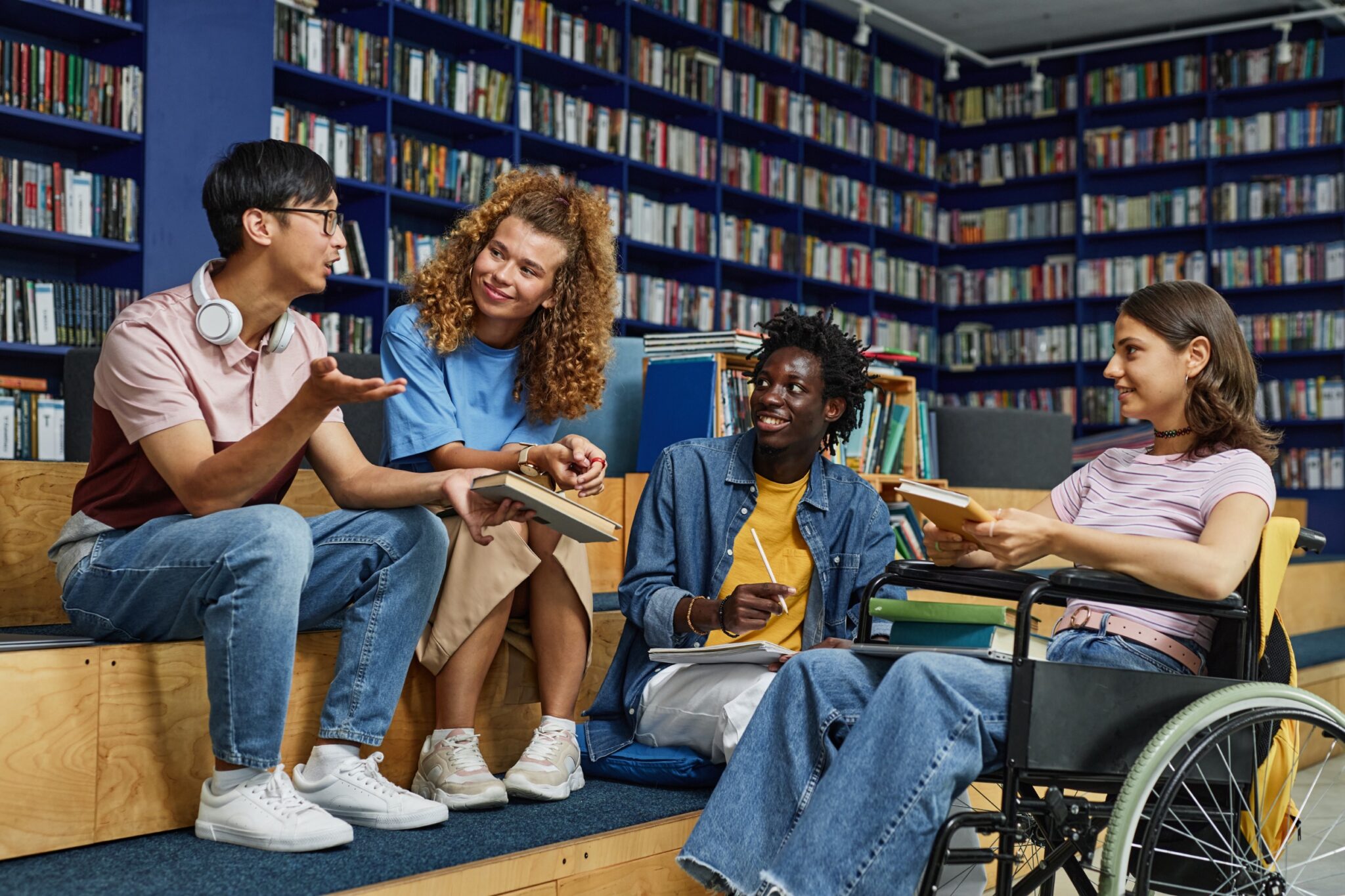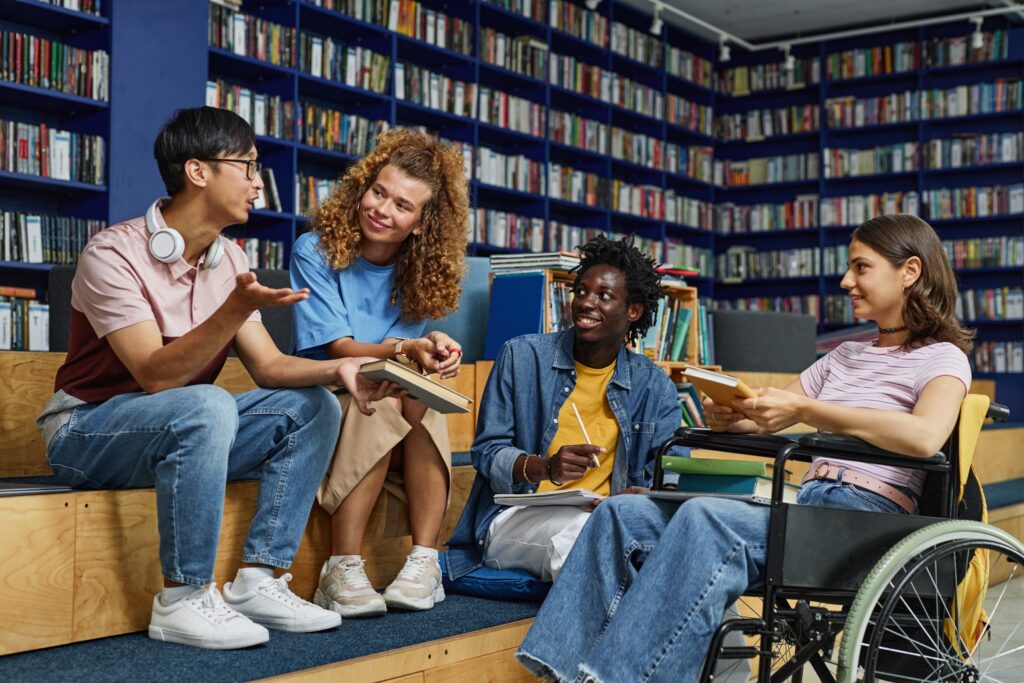 Many fellowships prioritize accepting people with disabilities within their programs. Choosing programs that prioritize diversity and accessibility can positively impact your academic and professional career. This list of fellowships prioritizes providing opportunities for people with disabilities. Students and professionals who are interested in STEM, social change, art, leadership development, and writing should check out this list!
You can bookmark any opportunities that interest you to your free ProFellow account by clicking the links below.
Entry Point is a signature program of the AAAS Project Point Program. This is a national effort to discover and develop talent among undergraduate and graduate students with disabilities who demonstrated a talent and interest in pursuing a STEM career. The primary goal of the project is to increase the diversity of the scientific and engineering workforce at the professional level. Entry Point! recruits, screens, and refers qualified candidates to company and university research program partners for 10-week summer internships.
The Center for Inclusive Policy Fellowship Program provides financial support, exposure to global discourse and developments in the policy landscape, and mentoring to people with disabilities from low- and middle-income countries who are actively working on issues of inclusive policy or policy research in support of the rights of people with disabilities as put forth in the Convention on the Rights of Persons with Disabilities. Applicants are persons with disabilities in the early or mid stages of their careers. The program offers mentorship, training season, and a fellowship grant of US$ 900 / month to help cover the time they spend on their projects.
The Soapstone Fellowship is a yearlong full-time program. The participants get an enhanced perspective on the livelihood of persons with disabilities while leveraging their subject matter expertise to benefit the sector. The Fellowship is filled with opportunities to engage with diverse stakeholders and harness the power of the collective. It promises to be an experiential and reflective journey for all. The Fellowship is looking for persons with disability or any individual committed to social change and celebrating the human spirit. The Fellows will receive a monthly stipend of Rs.25,000 during the period of the Fellowship.
The Disability Futures Fellowship is an initiative administered by United States Artists that aims to increase the visibility of disabled creative practitioners across disciplines and geography and elevate their voices individually and collectively. The fellows are nominated by their peers to both honor legacies of achievement and elevate emerging artistry and ideas. They span multiple generations and practices, ranging from choreography to filmmaking to architecture to design. Ford and Mellon Foundation are supporting three cohorts of disabled creative practitioners whose work advances the cultural landscape. Each fellowship includes a $50,000 grant to advance each artist's practice, totaling $1 million for each cohort.
The Gopen and Crocker Disability Fellowships are a one-year, part-time work and learning opportunity in Massachusetts. The Gopen Fellowship is for individuals with developmental disabilities. The Crocker Fellowship is for family members of individuals with developmental disabilities. First, you come up with a project idea related to disability advocacy. Then, you spend one year working on your project at the ICI. You will work 20 hours each week on fellowship activities. Fellows get a total of $20,000 for the year. As a fellow, you will get paid every month or every three months depending on your preference.
The Accelerate Fellowship is a year-long program that gives mid-level disabled screenwriters $40,000 in funding, bespoke mentorship, industry connections, and the community they need to become industry-leading creators. Ongoing writing workshops and check-ins with the Inevitable team allow Fellows to sharpen their writing and pitching skills. The Accelerate Fellowship is a 12-month program, focused half on writing skills and half on business skills. The Fellowship is for individuals that self-identify as disabled, currently pursuing a career in screenwriting.
NCPEDP – Javed Abidi Fellowship on Disability, supported by Azim Premji Foundation is a three-year immersive leadership development program for youth with disabilities looking to build a career in the development sector particularly Disability Rights and Inclusion, with a focus on policy and practice. The fellowship program seeks to give an opportunity to youth with disabilities to delve into and voice issues faced by persons with disabilities at the grassroots with the support of local civil society organizations across India. NCPEDP will also provide a competitive stipend of up to Rs. 25,000 to meet necessary needs and provisional expenses during the fellowship program.
The Lime Connect Fellowship Program is designed for accomplished current sophomores/rising juniors who happen to have a disability and are attending a 4-year university in the U.S. The program kicks off with an all-expense paid Leadership & Development Symposium in New York City this summer, where Lime Fellows will receive professional development training, access to our U.S. corporate partners, and potential summer internships. Upon completion of the program, Fellows will join the lifelong experience of the Lime Connect Fellows Community, where they will receive ongoing support such as individual coaching, webinars, and mentoring, as well as continued professional development, community, and networking opportunities throughout their careers.
Uncomfortable Revolution is offering 4 paid media fellowships to support up-and-coming media talent and give them a launchpad for their future careers. Fellowships last for a total of 6 months, during which fellows receive a $2,000 stipend to develop creative work on the theme of awkward conversations that arise from chronic illness or disability. The 4 fellowship options include projects in writing, the visual arts, podcasts, and video. Authentic stories about any health condition from cancer, HIV/AIDS, and heart disease to mental illness, addiction or eating disorders, and MS or other mobility-affecting illnesses are welcome. Applications from disabled people and people living with chronic illness are particularly encouraged to apply.
The Writeability Fellowship supports emerging writers with disabilities with tailored professional development support such as manuscript assessments, curated programs of workshops, and/or mentoring. Writeability aims to remove some of the barriers that have traditionally prevented people with disabilities from connecting with writing and publishing. It provides tools and information to support people with disabilities who want to tell their own stories in their own way. Writeability is for anyone who experiences barriers as a result of their particular impairment or condition.
Interested in finding many more opportunities like these? Sign up for the ProFellow database, which includes more than 2,400 funded opportunities for professional development and graduate school.
© 2023 ProFellow, LLC all rights reserved.