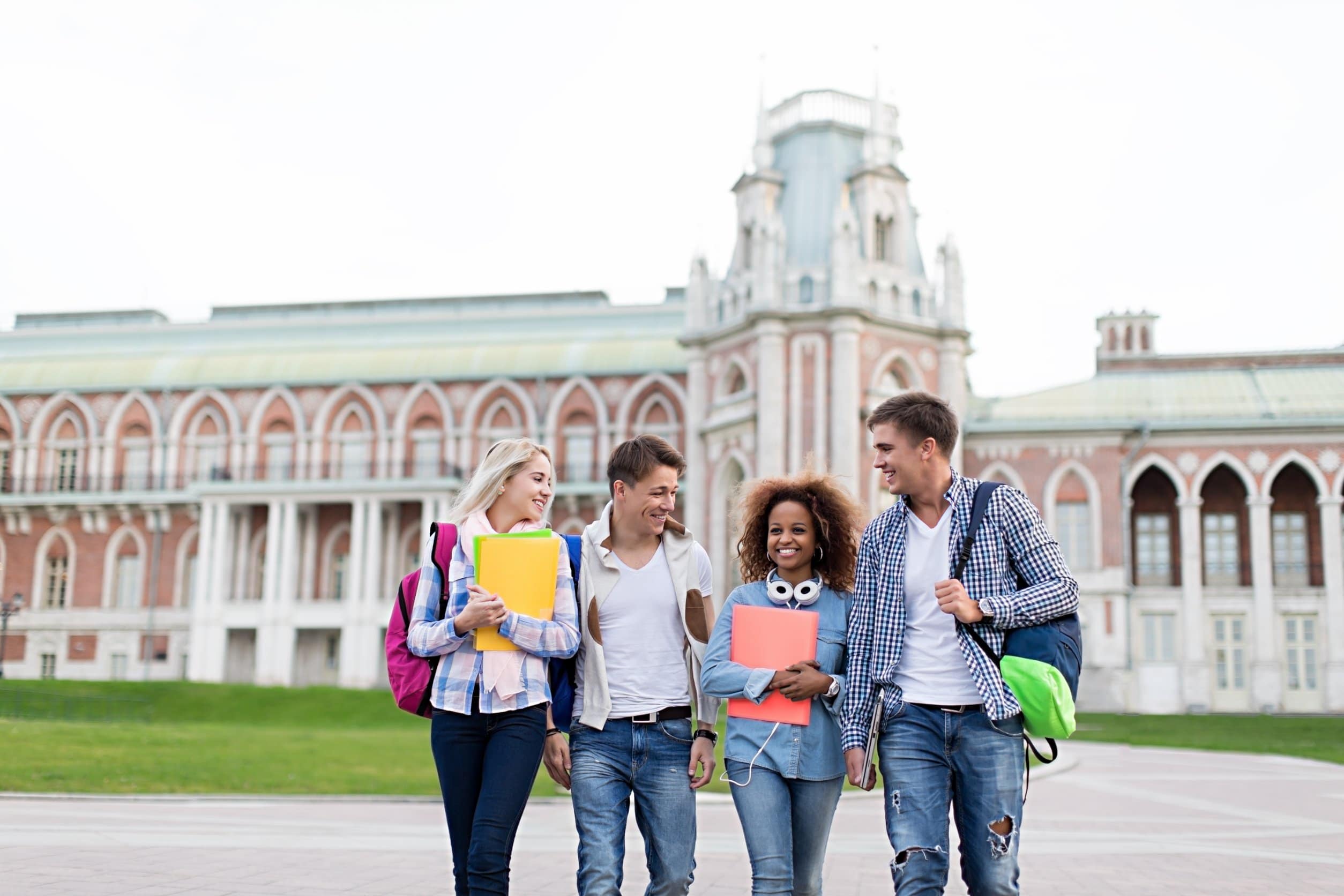 Many young scholars give up on their dream of attending graduate school because they think that pursuing a higher degree is simply too expensive. But this simply isn't the case. In fact, ProFellow Founder Dr. Vicki Johnson advises that you never pay for graduate school out-of-pocket or take on a mountain of student debt to attend your dream graduate program. The reason? There are plenty of programs out there that will actually fully fund your graduate degree. 
That's right. In addition to the hundreds of fully-funded graduate programs that you can find in the ProFellow database, there are also a number of external fellowship opportunities that will actually pay you to attend graduate school, in addition to covering the entire cost of your tuition. 
Below is a list of 10 fellowships to fully fund your graduate degree. While applying to these prestigious opportunities may be daunting, remember: fortune favors the bold! At ProFellow, we're firmly against academic gatekeeping, and believe that young scholars and professionals from all walks of life have a shot at winning competitive fellowships. So review the fellowships below, start researching your dream graduate program, and get ready to prepare your winning fellowship application.
Fellowships that Fully Fund Your Graduate Degree
Have you dreamed of becoming a US diplomat abroad? The Pickering Foreign Affairs Fellowship provides full funding to graduate students to pursue a higher degree that prepares them for this career path. Fellows receive funding to help cover tuition and other related program costs, and also receive stipends during participation in one 10-week domestic summer internship and one 10-week summer overseas internship. Fellows must obtain graduate degrees in international affairs or a related subject such as public administration, public policy, international relations, business administration, economics, history, political science, communications, or foreign languages at a graduate school approved by the Pickering Program.
The Paul and Daisy Soros Fellowships provide up to $90,000 over 2 years to new Americans who will be pursuing a full-time graduate degree program in any field at an American institution in the US. To be eligible, you must be 30 or younger, and either have been born in the U.S. to two immigrant parents or have been born outside the U.S. (as a non-citizen) and, as of November 1 of the year you apply, be a DACA recipient, naturalized citizen or in possession of a green card. 
Rotary Global Grant Scholarships provide full funding to study any subject at an international university that aligns with one or more of the following focus areas: Peace and conflict prevention/resolution, disease prevention and treatment, water and sanitation, maternal and child health, basic education and literacy and economic and community development. 
ProFellow Tip: Hear advice directly from a Rotary Global Grant alumnus in The Ultimate Guide to Winning a Rotary Global Grant Scholarship. 
Schwarzman Scholars is a highly selective, one-year master's program at Tsinghua University in Beijing, China. Students will live and study together on the campus of Schwarzman College, a newly-built, state-of-the-art facility where all classes are taught in English. Students can pursue a degree in Public Policy, Economics and Business, or International Studies. Schwarzman Scholars receive tuition and a stipend, room and board, travel, and an in-country study tour.
Are you an American hoping to pursue graduate education in the United Kingdom? The Marshall Scholarships provide funding for high-achieving young Americans to pursue a graduate degree in any field of study in the UK. 
Here's another opportunity for aspiring diplomats! The Rangel Graduate Fellowship Program provides benefits of up to $95,000 over two years toward a two-year master's degree, arranges internships on Capitol Hill and at U.S. embassies, and provides mentorship and professional development support. Fellows can use the fellowship to attend two-year master's programs in U.S. institutions to study any area of relevance to the Foreign Service. 
ProFellow tip: Learn about a day in the life of a Rangel Fellow in this interview with Rangel alumnus Tiffany Brown. 
Scholarship For Service (SFS) is a unique program designed to increase and strengthen the cadre of federal information assurance professionals that protect the government's critical information infrastructure. This program provides scholarships that may fully fund the typical costs of full-time students while attending a participating institution, including tuition and education and related fees. Additionally, Fellows receive stipends of up to $20,000 for undergraduate students and $32,000 for master's and doctoral students. 
The RFG Fellowships fully fund master's degrees in international relations, policy, and related fields at select partner universities. Applicants must be U.S. citizens and have functional fluency in a foreign language (or attain by graduation). Fellows agree to the fellowship requirement to work for the federal government for a minimum of three of the first seven years after graduation. 
Gates Cambridge Scholarships are awarded to outstanding applicants from outside the UK to pursue a postgraduate degree in any subject at the University of Cambridge. Applicants are selected based on intellectual ability, leadership capacity, a commitment to improving the lives of others, and a good academic fit between the applicant's aspirations and abilities and the course at Cambridge for which they are applying. 
The Rhodes Schlarship is the oldest and perhaps the most prestigious international graduate scholarship program in the world. It supports outstanding all-around students to study any program they wish at the University of Oxford. A class of 83 Scholars is selected each year. 
The Hertz Foundation Graduate Fellowship Award is an extremely prestigious fellowship reserved for exceptionally talented individuals studying in the applied physical, biological, and engineering sciences leading to a PhD. The candidate selection process is rigorous and competitive.  Each year more than 600 applicants compete for 15-20 fellowship awards. Hertz Fellows receive full-tuition fellowships to more than 40 tenable schools along with a very generous stipend. Hertz Fellowships last as long as five years and are worth approximately $250,000.
Are you certain you want to attend graduate school? Check out How to Choose the Right Graduate Program for advice from ProFellow Founder Dr. Vicki Johnson.
© ProFellow 2022, all rights reserved