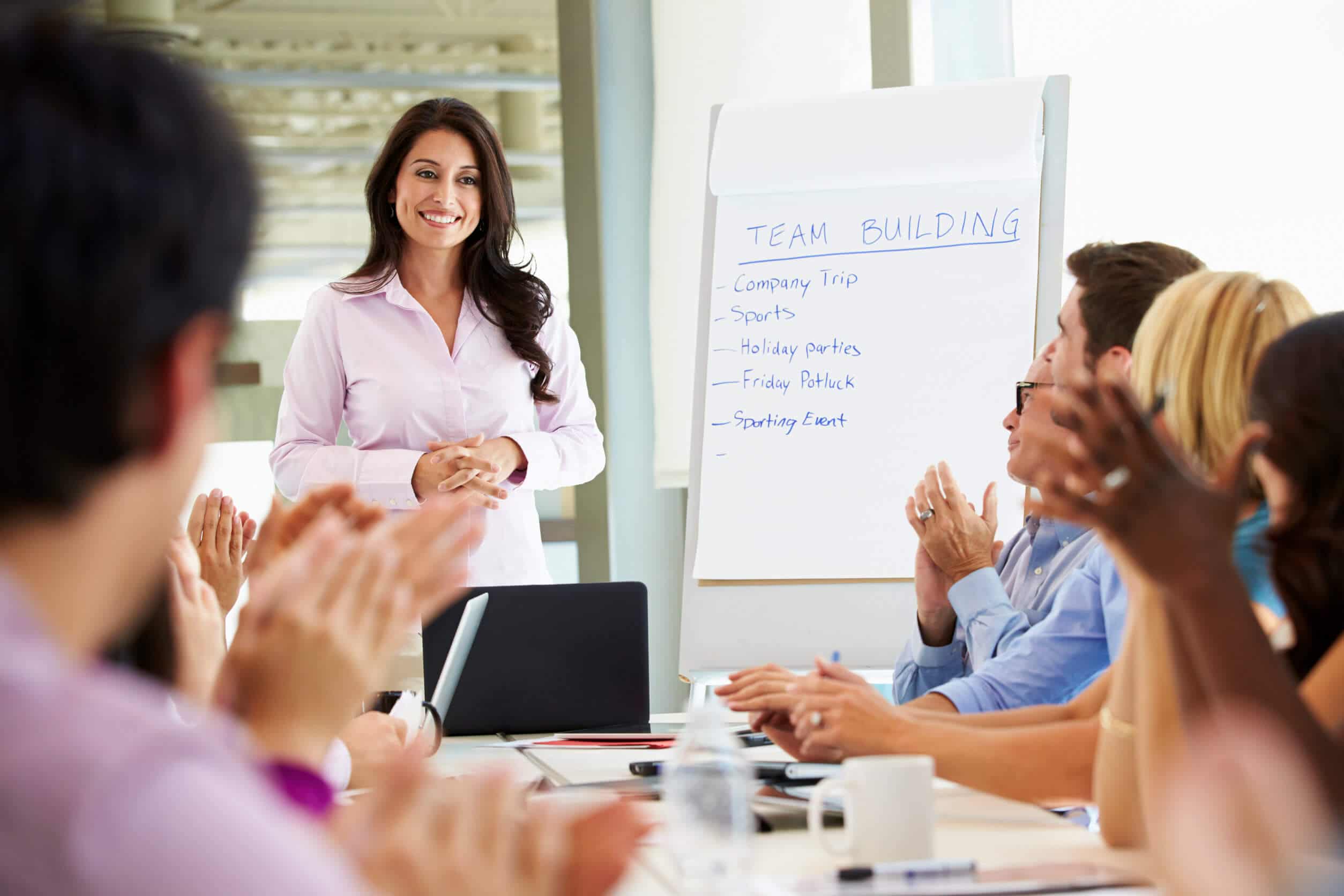 This Women's History Month, we're not just celebrating what women have accomplished — we're celebrating what they can accomplish. The number of women in male-dominated fields continues to grow, but in many industries, this change isn't coming nearly fast enough. One way to help more women enter male-dominated fields? Fellowships!
Let's take a look at the opportunity: In 2020, only 6.5% of women in the United States worked full-time in male-dominated occupations. Less than 20% of software developers are female, and women make up only 15% of the engineering workforce. And while women are outnumbering men in law schools, they still represent only 37% of the field. For women of color, all of these statistics are much worse. 
A lack of female representation in pockets of the workforce can create environments where women's perspectives aren't shared, heard, or valued, ultimately creating a workplace culture that can discourage even more women from entering the field. 
Fellowships provide the perfect opportunity for women hoping to enter male-dominated fields to receive the support, funding, mentorship, and professional connections to break into industries like STEM, law, diplomacy, and politics. Take a look at the list below to find your opportunity to shatter the next glass ceiling! 
Remember — you can bookmark any fellowships that catch your eye to your ProFellow account.
Named after aerospace pioneer Brooke Owens, this fellowship is perfect for women who aspire to explore the sky and stars by shaking up the aerospace industry. Selected female undergraduate students are placed in aerospace internships and receive mentorship, valuable new skills, and the opportunity to complete exciting projects.
This program aims to increase the number of underrepresented minority students who pursue doctoral degrees in the engineering and natural science disciplines. Successful applicants receive a $16,000 stipend in the first academic year of the GEM Fellowship, followed by a university-provided living stipend for the remaining years of the Ph.D., a minimum of one paid summer internship with a GEM Employer Member,  and full tuition and fees at a GEM University Member. 
Want to play a role in shaping public policies that directly affect women? The Mariam K. Chamberlain Fellowship offers post-graduate women with strong library research skills the opportunity to work as general research assistants on a variety of projects related to women's public policy issues. Fellows also have the hands-on learning opportunity to attend Congressional briefings, policy seminars, and meetings.
Calling all female journalists! The Elizabeth Neuffer Fellowship provides women with at least 3 years of experience working full-time in news media the opportunity to complete research and coursework at MIT's Center for International Studies while participating in internships with media outlets including The Boston Globe and The New York Times. This is the perfect career adventure for journalists who focus on covering human rights and social justice.
Foreign Policy Interrupted's Fellowship program aims to include more female voices and perspectives in the foreign policy space. The program has two core components: a 6-week online educational module that includes media training, a guide to understanding the media, and brand building; and a 1-3 month "externship" with a major media outlet. This is an incredible mentorship opportunity that matches Fellows with an editor and/or producer who helps the Fellow develop her skillset in print and/or on-camera appearances. FPI's Fellows Program is open to women 26 and older experienced in foreign policy and international affairs. US citizens and non-US citizens fluent in English are eligible.
We need more women to run for office. That's where this fellowship comes in! Running Start is nonpartisan and looks for applicants from across the political spectrum. Fellows intern for a female Member of Congress four days a week, and are trained by political experts in Running Start's office and mentored by high-level political leaders. Fellows live together in a house on Capitol Hill (free of charge!) and are provided with a $2,500 living stipend for the semester.
The Women's Law and Public Policy Fellowship Program (WLPPFP) offers Fellowships for public interest lawyers from the United States who are committed to advancing women's rights throughout their careers. Throughout the Fellowship year, participants gain invaluable experience by working on women's issues in Washington, D.C. with a public interest organization or governmental agency, and by participating in educational and professional development opportunities organized by WLPPFP. The program offers both one-year and two-year fellowship opportunities. Fellows receive an annual stipend of approximately $50,000-60,000.
AAUW Selected Professions Fellowships to provide opportunities for women to pursue graduate and first-professional degrees in fields where women traditionally have been underrepresented; for example, architecture, computer and information sciences, engineering, and mathematics. To address the underrepresentation of women of color in promising professions and encourage cultural diversity in these areas, fellowships in business administration, law, and medicine are also available, but only to women of color. Recipients must be U.S. citizens or permanent residents.
Working in government isn't just for politicians. The Govern For America (GFA) Fellowship is a 2-year paid fellowship that allows recent college graduates to serve in high-impact roles in governments across the country as a part of a diverse community of engaged leaders. Roles include data analyst, fiscal analyst, and program manager. This program actively seeks applicants from traditionally underrepresented in government leadership, including people of color, first-generation college students, women, and gender non-binary individuals, members of the LBGTQ+ community, and individuals from low-socioeconomic backgrounds.
The ASPIRE Fellows participate in the design, development, and construction of world-leading particle accelerators presently under construction at Fermilab. The ASPIRE fellowship provides immersive learning experiences at Fermilab to undergraduate and graduate engineering students who are historically and contemporarily underrepresented in accelerator engineering fields. Through mentorship and hands-on learning, fellows develop in-demand engineering skills and establish strong professional networks within the U.S., accelerator science and technology community. The Fellowship lasts 15-18 months and fellows are paid while in residence. Applicants must be U.S. citizens or permanent residents at the time of application.
Hoping to work in politics? Learn more about how the Running Start Congressional Fellowship is helping women enter the field by hearing directly from an alumna of the program.