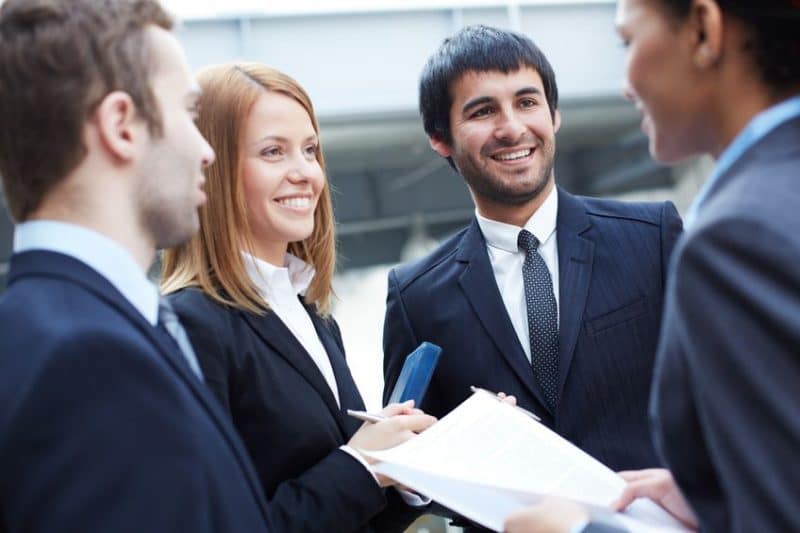 Last updated February 20, 2020
Interested in getting a MBA degree, but not sure how to fund it? These scholarships and fellowships provide full tuition for MBA students. They offer experiences in Madrid, Spain and Berlin, Germany, as well as Stanford University and many other business schools in the United States. If one of these sparks your interest, make sure to bookmark it to your ProFellow account!
Would you like to receive the full list of more than 1000+ fully funded programs in 60 disciplines? Download the FREE Directory of Fully Funded Graduate Programs and Full Funding Awards!
The Forté Foundation offers fellowships to women who are pursuing a full-time, part-time or executive MBA education at participating business schools. If you would like to be considered for a fellowship, you must submit an MBA application to a participating school. Each school makes the determination of where the Forté awards will be given. All schools grant awards for full-time students, but part-time and executive awards are only available at select schools.
These Full Grants with tuition waivers are co-sponsored by the Instituto de Empresa Foundation. One award is available to pursue an International MBA at the Instituto de Empresa (IE) Business School in Madrid, one of the world's leading business schools. One award is available to pursue a full-time Master in International Management at IE. There is also a grant for the IE School of Communication and is appropriate for recent graduates and young professionals with 2 to 3 years of experience in the field of Communication. Applicants must apply for admission to both Fulbright and the IE program in question.
Stanford University is offering up to one hundred, fully-funded graduate degree programs including the DMA, JD, MA, MBA, MD, MFA, MS, and PhD degrees as well as joint- and dual degrees. Scholars will receive a living and academic stipend to live within the Stanford graduate community at the Denning House, which is dedicated to interaction with each other and distinguished visitors. Eligible applicants can be from any country while holding at least the equivalent of a U.S. bachelor's degree. After the application materials have been obtained, there will be a candidate immersion weekend for 200 applicants to determine the accepted fellows.
Morgan Stanley MBA Fellowship Program
The Investment Management department of Morgan Stanley is offering a Summer Associate Internship and a scholarship for first-year MBA students. Women, Black, Hispanic, Native American, and LGBT MBA students are eligible to apply. Students will spend the Summer Associate Internship at one of the Morgan Stanley locations throughout North America. Application deadlines are dependent on areas of interest. Students must apply through Morgan Stanley at www.morganstanley.com/campus or through their business school's on-campus system.
Orbis seeks soon-to-be first-year MBA students, from any background, who are as passionate about investing. The award is for $15,000 cash and is to be used toward tuition and/or course-related expenses. There are no demographic criteria or previous work experience requirements, all incoming MBA students who have enrolled in an accredited MBA program are invited to apply.
Reaching Out is offering a LGBTQ MBA (ROMBA) Fellowship that includes a minimum of $10,000 scholarship per academic year or $20,000 total scholarship and exclusive mentorship and leadership development for fellows. Many business schools are participating in this scholarship and are responsible for identifying and selecting the Reaching Out LGBTQ Fellows. Eligible applicants must indicate interest in the fellowship in their business school application through demonstration of LGBTQ leadership roles on resume, and self-identify as LGBTQ. Application deadlines are the same of the MBA program at the school of interest.
The Roy H. Park Leadership Fellows Program is a two-year full-tuition fellowship award for up to 25 Johnson students who have demonstrated outstanding leadership potential. In addition to their MBA curriculum, Park Fellows participate in a robust leadership development program. Features include: a cohort of 25 learning partners for developing leadership skills; a two-year developmental sequence based on the development of personal, interpersonal, team and system mastery skills; a constant cycle of experiential learning and reflection; a track record of leadership performance that is made through contributions to the school and surrounding community. Must be a US citizen to apply.
The Stanford Africa MBA Fellowship Program pays for tuition and associated fees (approximately US $150,000) for citizens of African countries with financial need who wish to obtain an MBA at Stanford GSB. Stanford will award up to eight Stanford Africa MBA Fellowships annually. Within two years of graduation from Stanford GSB, Stanford Africa MBA Fellows are required to return to Africa to work for at least two years in a professional role that contributes to the continent's development.
© Victoria Johnson 2020, all rights reserved.