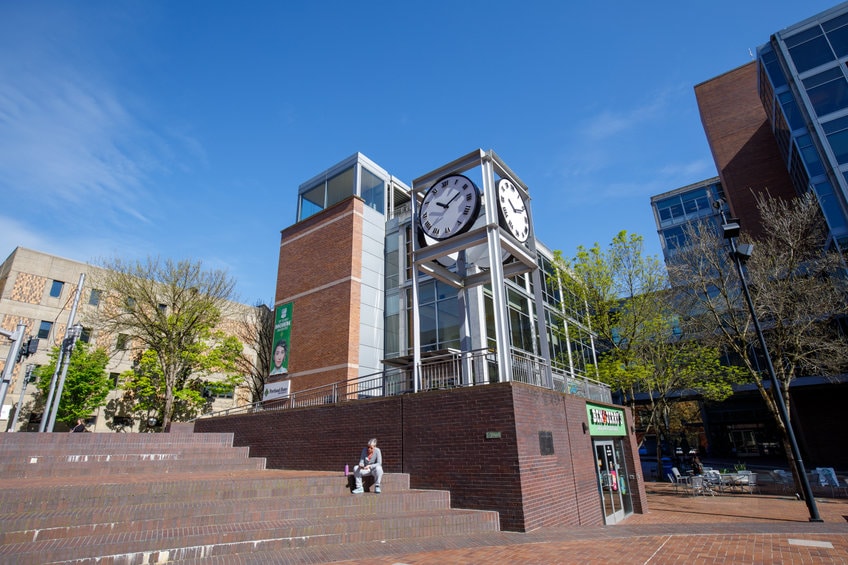 Last updated June 19, 2022
As part of our series How to Fully Fund Your Master's Degree, here is a list of universities that offer fully funded master's programs in Criminal Justice or fund most students in the Criminal Justice master's program. A Master's Degree in Criminal Justice can lead to many careers, including work as a supervisory criminal investigator, federal agent, security manager, criminologist, and more.
"Full funding" is a financial aid package for full-time students that includes full tuition remission as well as an annual stipend or salary during the entire program, which for Master's degrees is usually 1-2 years. Funding usually comes with the expectation that students will teach or complete research in their field of study. Not all universities fully fund their master's students, which is why researching the financial aid offerings of many different programs, including small and lesser-known schools both in the U.S. and abroad, is essential.
The ProFellow Database for graduate and doctoral study also spotlights external funding opportunities for graduate school, including dissertation research, fieldwork, language study, and summer work experiences.
Would you like to receive the full list of more than 1000+ fully funded programs in 60 disciplines? Download the FREE Directory of Fully Funded Graduate Programs and Full Funding Awards!
Universities Offer to Fund Master's Programs in Criminal Justice
(Tuscaloosa, AL): Assistantships come with a monthly paycheck that goes directly to the student, along with significant tuition and health insurance support. Assistantships are awarded on a competitive basis after the Graduate Committee's discretionary assessment of the quality of each student's academic performance, and professional performance as a departmental employee.
(Normal, IL):  Graduate assistants receive monthly wages paid in the form of either a stipend or an hourly wage, a waiver for 100% of tuition during a semester of appointment, a waiver for up to 12 credit hours of tuition for the summer term immediately following a fall or spring appointment. They offer tuition waivers to students who show promise for success and have not received a fellowship or other funding awards.
(Portland, Oregon): The CCJ Department offers several internal funding options to graduate students. A number of our students receive some form of assistance to help offset the costs of their graduate degrees. The funding options include partial remission, campus assistantships, and online graduate assistantships that provide both tuition remission and a stipend.
(St. Louis, MO): The Doerr Fellowship for Equity and Inclusion is a full-tuition fellowship funded by the School of Social Work. There are also full and partial graduate assistantship options that provide tuition remission.
(Chattanooga, TN): The Department has full-time assistantships available through the Graduate School.  Full-time awards include a stipend and full tuition waiver each semester.  Graduate Assistantships consist of a monetary stipend plus a tuition and fee waiver. There are a limited number of these full and part-time merit-based assistantships and they are awarded on a competitive basis.
Looking for more graduate funding awards? Sign up to discover and bookmark more than 2,000 professional and academic fellowships in the ProFellow Database.
© ProFellow, LLC 2021, all rights reserved.