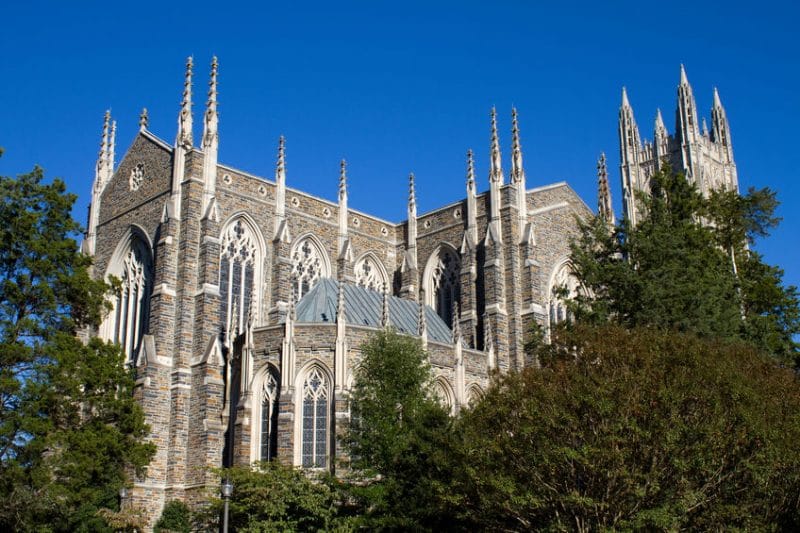 Last updated March 9, 2022
As part of my series on How to Fully Fund Your PhD, I provide a list of universities that offer full funding for a MFA and PhD Programs in Art and Design, which, in addition to preparing you to work as a professional artist in your field, can lead to careers in academia, consulting, and curating for museums, among others. With the average cost of a Master's and Doctoral degree nearing or exceeding $100,000, gaining admission to a fully funded program is ideal.
"Full funding" is a financial aid package for full-time students that includes full tuition remission and an annual stipend or salary for the three to six-year duration of the student's doctoral studies. Funding is typically offered in exchange for graduate teaching and research work that is complementary to your studies. Not all universities provide full funding to their doctoral students, which is why I recommend researching the financial aid offerings of all the potential PhD programs in your academic field, including small and lesser-known schools both in the U.S. and abroad.
Would you like to receive the full list of more than 1000+ fully funded programs in 60 disciplines? Download the FREE Directory of Fully Funded Graduate Programs and Full Funding Awards!
(Durham, NC): The Graduate School provides Ph.D. students with a stipend, payment of tuition, and fee support for their first five years of study, as well as health insurance for the first six years if students are on the Duke student medical insurance plan. After their fifth year, students are responsible for tuition and fees, and most of our students obtain external or departmental funding to cover those costs.
(Normal, Il, IL): The University provides graduate assistantships as a means of financial support. Monthly wages paid in the form of either a stipend or an hourly wage, waiver for 100% of tuition during a semester of appointment, a waiver for up to 12 credit hours of tuition for the summer term immediately following a fall or spring appointment are included.
(Raleigh, NC): The PhD in Design program provides generous support for the students, which includes full tuition, stipend, and health insurance. This level of support is a minimum for the three years or more of the students' study period.
(Columbus, OH): Most students accepted into the MFA Program are funded with a Graduate Associate appointment, which requires working 20 hours a week in exchange for a fee authorization (payment of tuition) and a stipend. These appointments may include teaching introductory courses, assisting in department labs, and working for The Arts Initiative.
(Stanford, CA): Through a combination of fellowship funds and teaching assistantships, each Art Practice graduate student normally receives an aid package that includes tuition and stipend as well as small materials grants.
(New Orleans, LA): All admitted graduate students receive a full tuition waiver and a generous assistantship stipend.
(Fayetteville, AR): All students in the M.F.A. Studio Art program are fully supported.  We are able to provide full assistantships to all of our M.F.A.'s. The assistantship includes a full tuition waiver and a stipend that will increase next year to $15,000 annually, plus a Graduate Fellowship in the amount of $4,000 per year, for a total package of $19,000 of support per year
(Davis, CA): The Art Studio MFA Program offers substantial financial support through paid Teaching Assistant positions each quarter and through Art Studio Program Fellowships, made possible by generous private endowments.
(Storrs, CT): Fully funded program providing both tuition remission, stipend, and health insurance.
(Athens, GA): All full-time students of the three-year MFA program are fully funded. Applicants will be automatically considered for departmental assistantships. Funding is also available from various sources to offset the cost of materials and travel related to graduate research.
(Ann Arbor, MI): The Stamps School offers generous financial support to graduate students, in addition to teaching and research assistantships, stipends, and discretionary funds.
(Tampa, FL): Every current graduate student in the School of Art & Art History receives a full tuition waiver plus either a scholarship OR a graduate assistantship. The USF School of Art & Art History offers two graduate degree programs: Master of Arts in Art History and Master of Fine Arts in Studio Art.
The Department of Art provides generous funding for MFA Candidates during their three years of study. All students in good standing are given free tuition through a combination of Graduate Employee Fellowship support and tuition remissions.
Choosing the right graduate program is important and involves multiple factors. As a next step, we recommend that you read How To Choose The Right Graduate Program.
© Victoria Johnson 2020, all rights reserved.