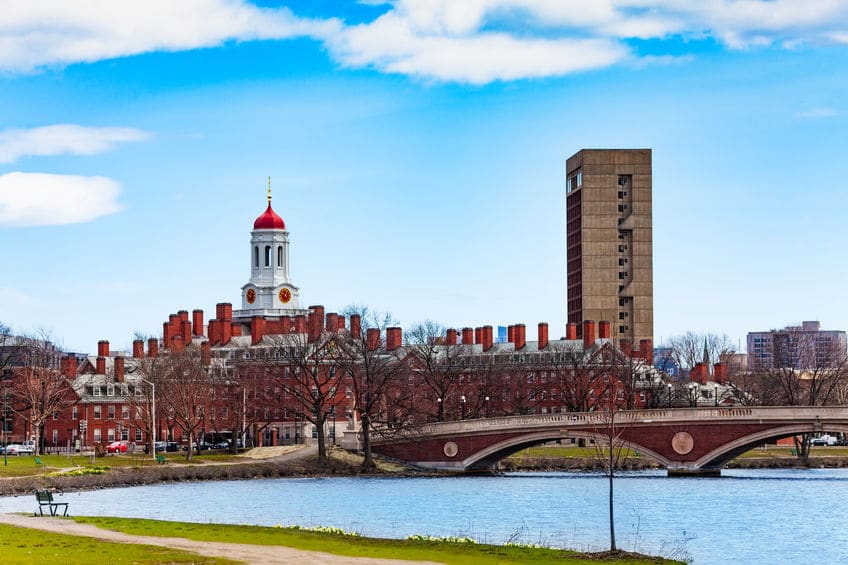 Last updated March 28, 2022
Next in my series on How To Fully Fund Your PhD, I provide a list below of universities that offer full funding to all students admitted to their doctoral programs and MFA programs in creative arts, writing and film.
In the ProFellow database, we list several competitive fellowships for graduate and doctoral study. However, to be successful in fully-funding your studies I recommend seeking out PhD programs that offer full funding to all admitted students. When a university indicates that they provide full funding to their PhD students, in most cases this means they provide each admitted doctoral student full tuition and a stipend for living expenses for the four to six year duration of the student's doctoral studies. Not all universities provide full funding to their doctoral students, so be sure to research the financial aid offerings of all the potential PhD programs in your academic field, including small and lesser-known schools both in the U.S. and abroad.
Would you like to receive the full list of more than 1000+ fully funded programs in 60 disciplines? Download the FREE Directory of Fully Funded Graduate Programs and Full Funding Awards!
(Boston, MA): Tuition costs will be covered for every admitted student in the program. In addition, students will receive university health insurance while they are enrolled and all admitted students will receive stipend support.
(Waltham, MA): Most of our doctoral students enroll full-time and are funded for five years. Funding includes a full-tuition scholarship, a competitive stipend in return for teaching and/or research, and health insurance benefits.
(Ithaca, NY): Our small size allows us to offer a generous financial support package that fully funds every student.
(Columbus, OH): Most students accepted into the MFA Program are funded with a Graduate Associate appointment, which requires working 20 hours a week in exchange for a fee authorization (payment of tuition) and a stipend. These appointments may include teaching introductory courses, assisting in department labs, and working for The Arts Initiative. Graduate Fellowships are also available for incoming graduate students who show outstanding scholarly accomplishment and the most outstanding potential for graduate study.
(Irvine, CA): The Department of English provides three full years of financial support to all domestic students in the MFA Programs in Writing. Support is given through teaching assistantships which include full tuition coverage as well as University health insurance (medical, dental, and vision).
(Riverside, CA): All incoming students are granted a full fellowship and stipend for their first year. After the first year, students receive full tuition and a salary through teaching assistantships.
(Davis, CA): MFA is funded through Teaching Assistantships and on some occasions Associate Instructors. A 50% TAship carries a 20-hour a week workload; a 25% TA-ship carries a 10-hour a week workload. Therefore, it is important to manage time and energy levels responsibly.
(Davis, CA): As part of a funded program of study, students may be required to accept a teaching assistantship (TA) appointment for at least one year, and for many students TA work will be the primary source of funding.
(Iowa City, IA): Financial assistance is available for all students enrolled in the program, in the form of teaching assistantships, research assistantships, and fellowships. Most fellowships and assistantships provide either tuition scholarships or full tuition remission.
(Ann Arbor, MI): Students receive full tuition funding for this unique three-year program.
(Pittsburgh, PA): All PhD students making satisfactory progress as students and teachers receive funding in the form of non-teaching fellowships in their first year and, for four or five subsequent years, appointments as Teaching Assistants and Teaching Fellows. These fellowships and TA and TF appointments provide full tuition remission and a stipend, and the TA and TF appointments include medical benefits.
(Columbia, SC): The MFA at Carolina is pleased to provide fellowship and/or assistantship funding to all accepted students, earning our program the designation of "fully funded" from Poets and Writers.
Because you were interested in this article, we thought you may also be interested in this one: Fully Funded PhD Programs in Cinema and Media Studies.
To view over 1,500 professional and academic fellowships, including fellowships for graduate and doctoral study and pre- and post-doctoral research, sign up to view ProFellow's fellowships database.
© Victoria Johnson 2020, all rights reserved.