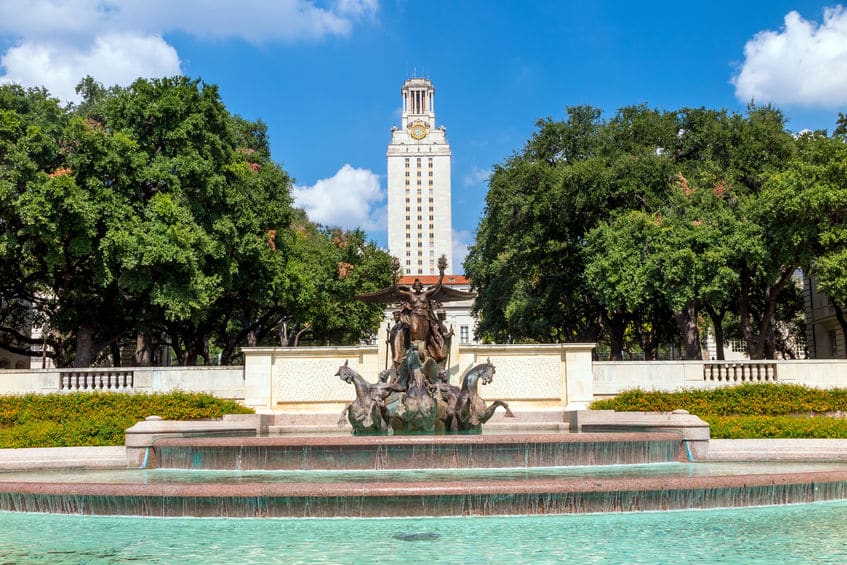 Last updated May 8, 2022
As part of our series How to Fully Fund Your PhD, here is a list of universities that offer fully funded PhD in African American and Africana Studies, which can lead to various careers in academia, cultural work, and more.
"Full funding" is a financial aid package for full-time students that includes full tuition remission as well as an annual stipend or salary during the entire program, which is usually 3-6 years. Funding usually comes with the expectation that students will teach or complete research in their field of study. Not all universities fully-fund their doctoral students, which is why researching the financial aid offerings of many different programs, including small and lesser-known schools both in the U.S. and abroad, is essential.
The ProFellow database for graduate and doctoral study also spotlights external funding opportunities for graduate school, including dissertation research, fieldwork, language study, and summer work experiences.
Would you like to receive the full list of more than 1000+ fully funded programs in 60 disciplines? Download the FREE Directory of Fully Funded Graduate Programs and Full Funding Awards!
University of Pennsylvania (Philadelphia, PA): All applicants will automatically be considered for fellowship awards. All students in good standing are provided full tuition and living stipends.
Brown University, PhD in Africana Studies (Providence, RI): The Graduate School offers incoming doctoral students five years of guaranteed financial support, including a stipend, tuition remission, a health-services fee, and health- and dental insurance subsidies. Financial aid for master's students is determined within each program.
Brown University, PhD in American Studies (Providence, RI): The Graduate School guarantees five years of funding to all students admitted for the PhD. The aid includes tuition, stipend, health insurance, and health fee, as well as three years of summer support if students remain in good standing. Students generally serve as teaching or research assistants for between four and six semesters.
Cornell University (Ithaca, NY): Africana Studies offers a Ph.D. program with full funding, which includes paid tuition, health insurance, and a stipend.
Harvard University (Cambridge, MA): Our financial aid program features guaranteed funding for the first five years for all PhD students and a variety of funding options and fellowships for other students.
Northwestern University (Evanston, IL): Students admitted to the PhD program typically receive five years of funding, including a fellowship in the first year and teaching and research fellowships or departmental assistantships in subsequent years. Students will also receive summer support for five years. Fellowships and assistantships cover the full cost of tuition and provide a stipend.
Ohio State University (Columbus, OH): In addition to university-wide fellowships awarded directly by the Graduate School on a competitive basis, the Department offers financial support to graduate students in the form of teaching associateships (TA), and research associateships (RA) or administrative associateships (AA).
Penn State University (State College, PA): All graduate students in good standing receive full financial support for five years. Students in our programs usually work as teaching assistants. The program also supports participation in academic conferences and provides funds for summer study and research.
University of Texas at Austin (Austin, TX): Ph.D. candidates are automatically considered for funding during the graduate admissions process; no separate fellowship application is required. A typical award includes a combination of university and department fellowships, and teaching and graduate research assistantships.
University of Wisconsin-Milwaukee (Milwaukee, WI): The Department is able to guarantee 3-4 years of funding for students in the Ph.D. Program. Most admitted Ph.D. students are funded via academic-year Teaching Assistantships. In addition to their stipends (approximately $13,750/year), these appointments include full remission of tuition as well as benefits such as low-cost health insurance.
Yale University (New Haven, CT): Ph.D. students at Yale are normally fully-funded for a minimum of five years. During that time, our students receive a twelve-month stipend to cover living expenses and a fellowship that covers the full cost of tuition.
Need some tips for the application process? See my article How To Get Into a Fully Funded PhD Program: Contacting Potential PhD Advisors.
Also, sign up to discover and bookmark more than 1700 professional and academic fellowships in the ProFellow database.
© ProFellow, LLC 2020, all rights reserved