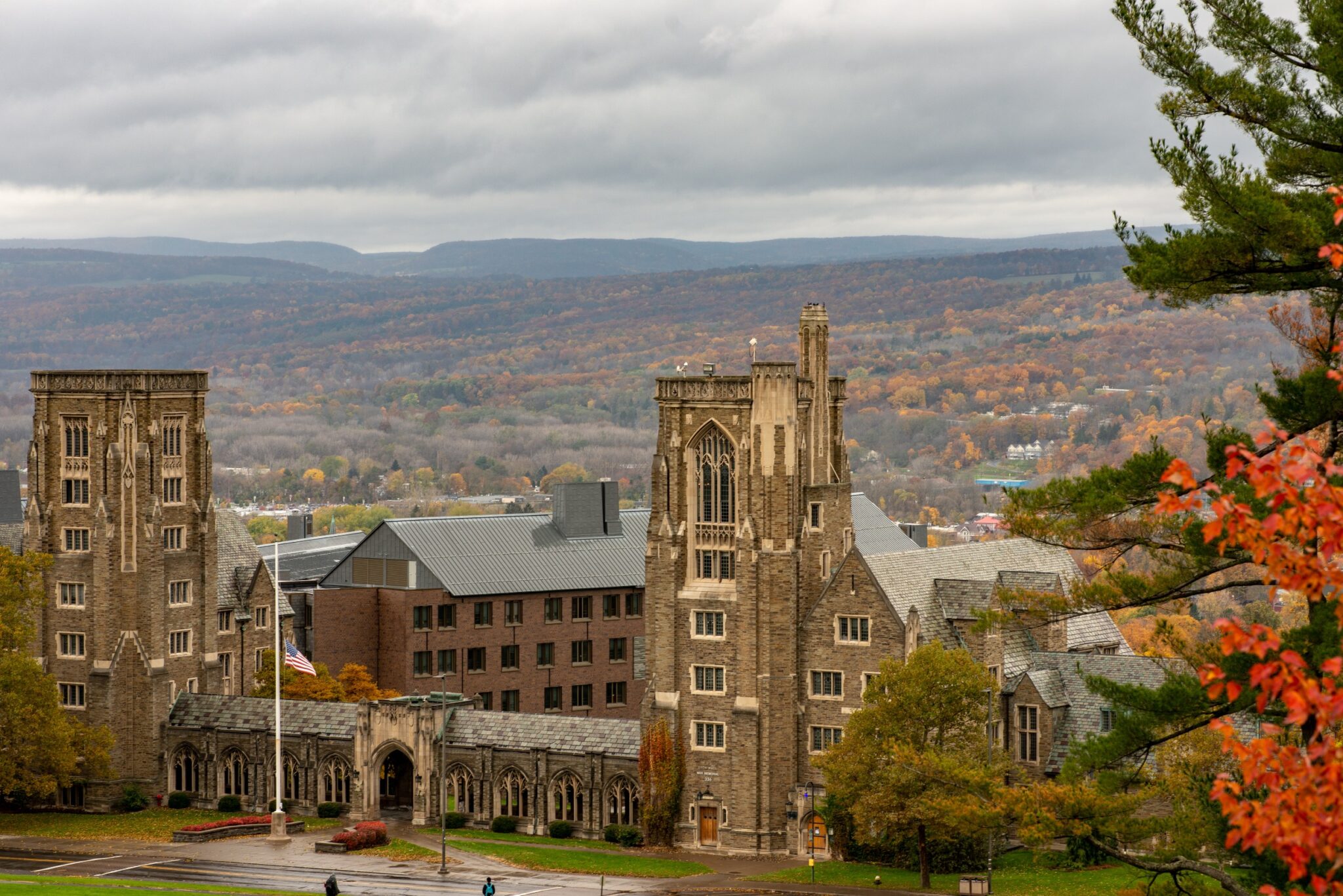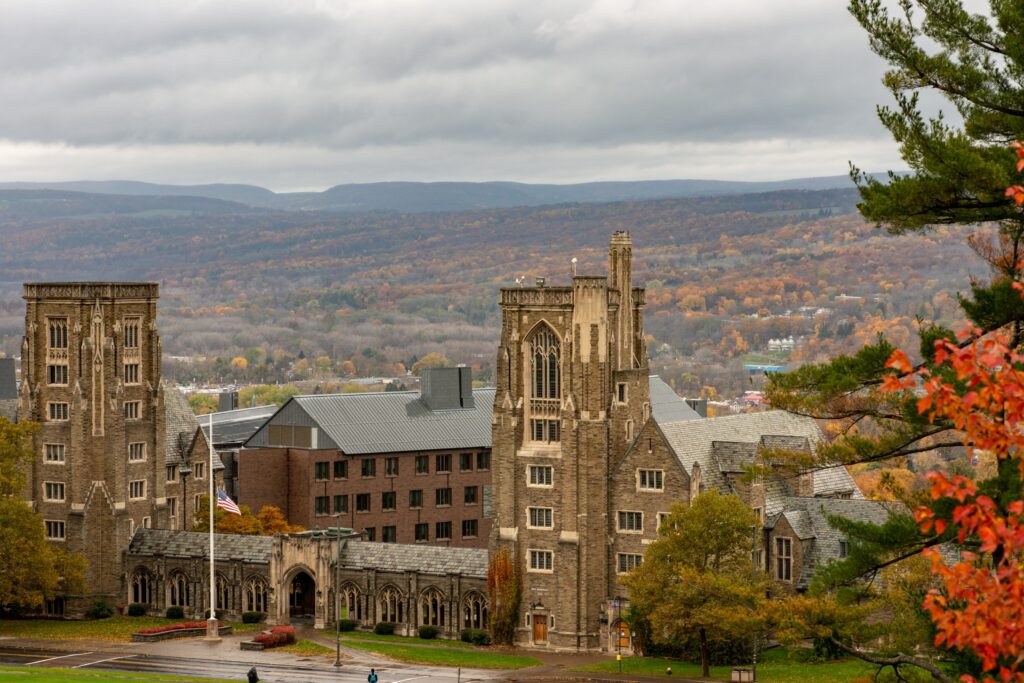 As part of our series How to Fully Fund Your PhD, here is a list of universities that offer fully funded PhD Programs in Agricultural Sciences. With a PhD in Agricultural Sciences, you can use your knowledge of plants, animals, and other natural resources to improve food security and production, alongside enhancing sustainable development practices. A fully funded PhD program is the perfect way to further your expertise in the field and achieve your goals.
"Full funding" is a financial aid package for full-time students that includes full tuition remission and an annual stipend or salary during the entire program, usually 3-6 years. In order to receive this funding, students will typically teach or complete a research project in their chosen subject. Looking at fully funded programs is essential because not all universities grant funding to their doctoral students. By including smaller and lesser-known schools in your research, you optimize your chances of finding the perfect, fully funded program for you.
This list includes a wide range of topics, including plant and animal genetics, soil science, agronomy, crop science, horticulture, forestry, and agricultural engineering, among others. If one of these programs catches your eye, be sure to bookmark it to your free ProFellow account!
Would you like to receive the full list of more than 1000+ fully funded programs in 60 disciplines? Download the FREE Directory of Fully Funded Graduate Programs and Full Funding Awards!
11 Fully Funded PhD Programs in Agricultural Sciences
Cornell University, based in Ithaca, New York offers a fully funded PhD in Agricultural Sciences. Graduate study in Cornell's School of Integrative Plant Science is organized into five Graduate Fields: Horticulture, Plant Biology, Plant Breeding, Plant Pathology & Plant-Microbe Biology, and Soil & Crop Sciences. Financial assistance is available to MS and PhD students on a competitive basis and includes tuition, a stipend, and health insurance. Admitted PhD students and funded MS students are guaranteed a stipend during the academic year (~$30,000 for 2022-23) as well as a summer stipend (~$10,000) if they do research in the summer, as most do.
Kansas State University, based in Manhattan, KS offers a fully funded PhD in Agronomy. Graduate programs are designed to accommodate the interest and objectives of each student. Students in M.S. and Ph.D. programs conduct original research and receive thorough training in investigative techniques by use of modern facilities with guidance from experienced faculty. Most students enrolled in a graduate-level program in Agronomy are supported during their study and are appointed to a half-time graduate research assistantship. Currently, students appointed to a half-time assistantship receive $30,436 per year when pursuing a Ph.D. degree.
Michigan State University offers a fully funded PhD in Horticulture. The Graduate Program is founded on the interdisciplinary and integrative nature of horticulture, allowing graduate students a great deal of flexibility in designing their individualized programs of study and research. Most graduate students in the Department of Horticulture are supported by their faculty advisor through assistantships. Assistantships and fellowships are available to qualified individuals on a competitive basis. Research assistantships (1/2 time) for 2020- 2021 in the Horticulture department pay for tuition and health care and provide an annual stipend of approximately $23,800 to $28,100, depending on the graduate level.
University of California Berkeley offers a fully funded PhD in agricultural and resource economics. The graduate program produces outstanding researchers in development economics, environmental and energy economics, international trade, and agricultural and resource policy. Students enrolling in our doctoral program complete a rigorous course of study, including microeconomic theory, econometrics, and field courses. It is the policy of the department to ensure that all of the students are fully funded for at least five years as long as they are making satisfactory academic progress. Full funding includes student fees, nonresident tuition, and a stipend.
The University of California Davis offers a fully funded PhD in Agricultural and Environmental Chemistry. Graduate Students in the program design an academic program that suits their needs and interests. Coursework options are divided into four areas of specialization: environmental & analytical chemistry, biological & toxicological chemistry, food & wine chemistry, and fiber & polymer chemistry. The standard offer of admission comes with financial support from the Graduate Group: 2 quarters for PhD students. This support includes salary, tuition, fees, and health insurance. After the end of group support, students are generally paid by their major professor, by a teaching assistantship, or a fellowship, whether internal or external.
The University of California Davis offers a fully funded PhD in Agricultural and Resource Economics. The Department offers graduate training in the economics of agriculture, international development, and the environment and natural resources. The ARE program offers full funding to Ph.D. students for a minimum of five years through a combination of fellowships, readerships, teaching assistant positions, and research assistant positions. Students will have tuition and fees covered and receive a monthly stipend during the nine-month academic year. Most students also receive summer support.
The University of Guelph, based in Canada offers a fully funded PhD in Food, Agricultural and Resource Economics. The program is offered through the Department of FARE with two key areas of study: 1) Food and agricultural economics, and 2) Natural resource and environmental economics. Students in the PhD program focus on an area of specialization relevant to their thesis research, plus complete courses in microeconomic theory and economic research methods. PhD students are funded upwards of $30,000 per year.
The University of Illinois, based in Urbana, IL offers a fully funded PhD in Crop Sciences. From bioinformatics to plant breeding, the graduate program offers diverse research areas where you can pursue your interests. Students enrolled in an on-campus degree program in the Department of Crop Sciences receive research assistantships that waive tuition and service fees. In addition to fellowships and assistantships, the department also provides monetary awards to students who meet specific award criteria. 
The University Of Nebraska–Lincoln offers a fully funded PhD in Agricultural Economics. The STEM-certified agricultural economics program at Nebraska provides a foundation for professional problem-solving through courses in production economics, agricultural industrial organization, international agricultural trade, agricultural development, natural resource economics, and agribusiness. Graduate research assistantships are the most common form of financial assistance. A GRA consists of a stipend and benefits. Tuition is waived for students on assistantships. A major portion of the fee for student health insurance is included in GRAs. There is no separate application for assistantships.
The University of Saskatchewan, based in Canada offers a fully funded PhD in Soil Science. The 4-year Soil Science PhD program provides core expertise in soil and environmental sciences and offers opportunities for advanced study and research. All students registered in thesis-based graduate programs within departments in the College of Agriculture and Bioresources receive a minimum level of funding at the beginning of their programs. The minimum funding levels are $24,000/year for three years for Ph.D. students. Applications are accepted year-round. Students may begin their program in January, May, or September each year.
Washington State University offers a fully funded PhD in Agricultural Economics. The PhD in Agricultural Economics is designed to provide the student with an excellent foundation in the theory and methods of economic analysis as well as experience in the applied analysis of agricultural, agribusiness, and/or resource economics problems. Around 80% of admitted students receive graduate assistantships from the School. Ph.D. students with a 9-month assistantship plus one month of summer pay receive a total stipend estimated at $19,490 per year. Health insurance and most tuition costs are provided to you in addition to the stipend.
Interested to apply to a fully funded PhD program? We recommend reading How To Get Into a Fully Funded PhD Program: Contacting Potential PhD Advisors.
If you do not already have a ProFellow account, sign up now to gain access to our database of more than 2,400 funding awards for professional development and graduate study.
© 2023 ProFellow, LLC all rights reserved