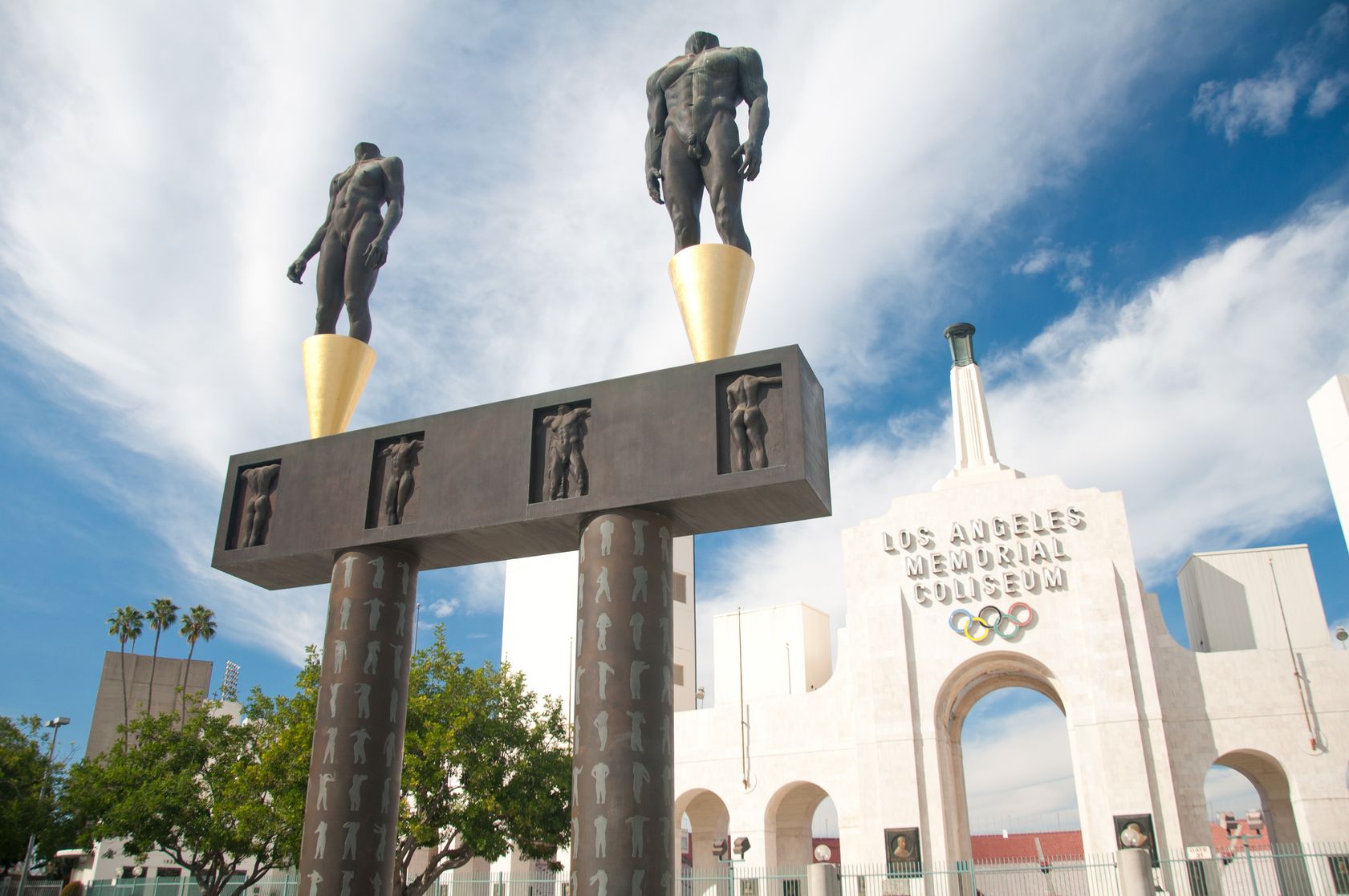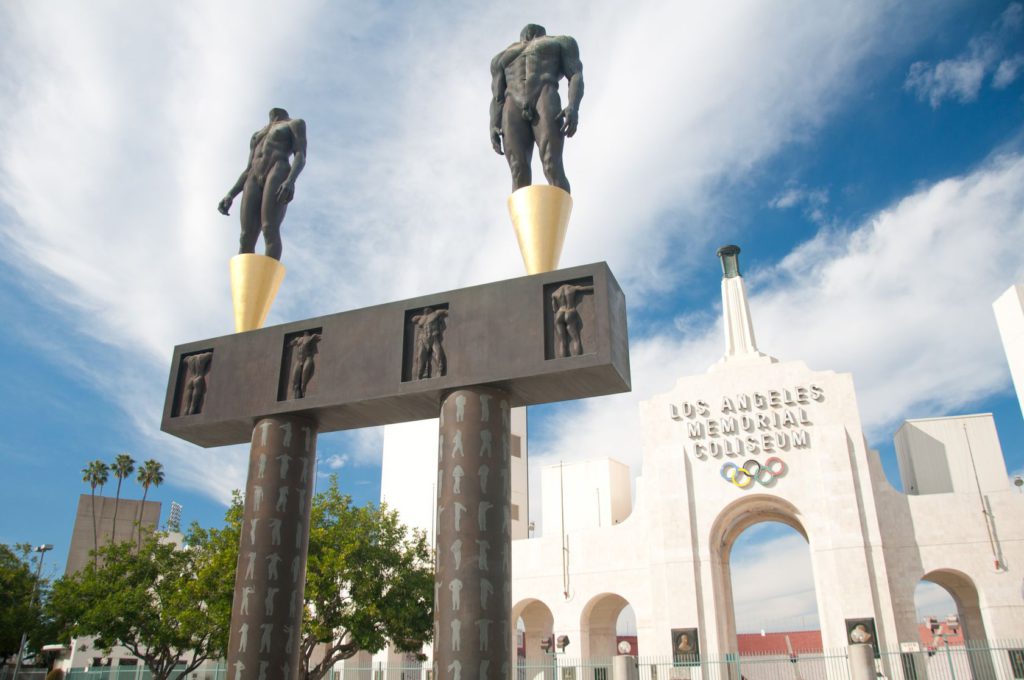 Last updated August 2, 2022
In the follow-up to my article on How To Fully Fund Your PhD,  here is a list of universities that offer fully funded PhD programs in Business. There are several competitive, external fellowships that fund doctoral study, but if securing full funding is your goal, we recommend applying to Ph.D. programs that offer full funding to all admitted students. When a doctoral program indicates that they provide full funding to their Ph.D. students, in most cases this means they provide each admitted student full tuition and a stipend for living expenses for the four to the six-year duration of the student's doctoral studies. Not all universities provide full funding to their doctoral students, which is why we recommend researching the financial aid offerings of all the potential Ph.D. programs in your academic field, including small and lesser-known schools both in the U.S. and abroad.
To view more than 2,200 professional and academic fellowships, including fellowships for doctoral study and dissertation research, sign up to search ProFellow's fellowship database.
Below is a list of universities that offer full funding to all of the admitted students to their PhD programs in business:
Would you like to receive the full list of more than 1000+ fully funded programs in 60 disciplines? Download the FREE Directory of Fully Funded Graduate Programs and Full Funding Awards!
(Durham, NC): The Fuqua School of Business offers full funding to all admitted doctoral students, including international students. Funding is provided in the form of a fellowship and pays for tuition, a stipend, and single-person health fees.
(Grenoble, France): Our doctoral students are normally fully funded, either from GEM (tuition waiver and assistantship) or externally.
(London, United Kingdom): All students are fully funded on admission to the Programme. This includes a tuition fee waiver and a generous stipend.
(Columbus, OH): All admitted students into any of the Fisher PhD programs are full funded. The funding may come in the form of fellowships, research assistantships, teaching assistantships, supplemental grants, etc. Applicants to any PhD program do not need to do anything to be considered for funding – if an applicant is admitted, s/he is funded.
(Houston, TX): Full financial assistance will be offered to each admitted student in the Ph.D. program in the form of a research assistantship, where the student must work as a research assistant for assigned faculty members. Admitted students will be offered stipend support of $40,000 per fiscal year.
(Stanford, CA): All incoming doctoral students are provided with financial aid for five years, provided they maintain satisfactory academic progress and meet program milestones. The fellowship stipend and/or research or teaching assistantship for 2021–22 is $47,000. Check here for more info
(Los Angeles, CA): USC provides full financial support to Ph.D. students for four to five years in the form of a fellowship or assistantship. After a student has advanced to candidacy (typically in the third year), the student becomes eligible for additional research awards.
(Boulder, CO): Leeds School of Business generally funds all of its international and domestic Ph.D. students. The 2020-2021 stipend is $30,000 for the academic year. Ph.D. students are required to work as research or teaching assistants. While the continuation of funding is contingent on satisfactory performance in the program, most doctoral students are funded for five years.
(Ann Arbor, MI): Michigan Ross provides full funding to all students admitted to our doctoral program. We provide five years of funding, which includes a full tuition waiver, health insurance, and a generous stipend package that combines both fellowship funding and a graduate assistantship. Assistantships are provided year-round.
(Ithaca, NY): All admission offers come with full tuition support, health insurance, and a competitive stipend for 5 years. The stipend amount is $39,580 after July 2021. They have students with families who live on this stipend. They only make fully-funded offers.
(Boston, MA): They offer a highly competitive, fully funded doctoral fellowship to all admitted doctoral students. It is available for five years. Questrom Doctoral Fellowship includes a full tuition scholarship, individual health insurance, and a graduate assistantship ($36,782 for 2021-2022) toward students living expenses
(Storrs, CT): Most business doctoral students receive a 5-year graduate assistantship, which includes a tuition waiver, a stipend of approximately $26,000 for the academic year, and subsidized health insurance. This assistantship appointment from the School of Business is limited to 5 years, contingent on satisfactory progress in the degree program.
(Iowa City, IA): All of their Ph.D. programs provide funding. The stipend is typically compensated for a teaching or research assistantship position. The Students will be automatically considered for funding when they apply. Full funding to virtually all admitted students, which includes the 100% covered tuition cost and fees, A minimum 9-month stipend (approximately $20,041), and a comprehensive health insurance plan.
(Ames, IA): All students admitted to the Ph.D. program receive a half-time assistantship that includes an annual stipend of $30,000 and a tuition waiver. Graduate assistantships also include health insurance coverage and prescription drug benefits at no cost to you.
(Reno, NV): Doctoral students typically receive a research or teaching assistantship stipend. The stipend provides a competitive salary and a tuition waiver. Advanced students can supplement their stipend and gain valuable teaching experience.
(Chicago, IL): All admitted Ph.D. students at Chicago Booth enjoy generous financial assistance consisting of a tuition grant, a stipend, student health insurance, a computer or computer subsidy, and access to research and travel funding. The Ph.D. stipend is $43,500 per year. The Ph.D. student will also have guaranteed teaching assistantships in their third and fourth years.
(Madison, WI): All PhD students admitted to the program will be offered a funding package. Typical funding packages include a monthly stipend as compensation for a teaching or project assistant position as well as scholarship funding. Applicants with strong potential for achievement in an academic setting will also be considered for additional scholarships or fellowships when available.
(Philadelphia, PA): All Ph.D. students are considered for full financial support for up to five years. Typically, funding comes in the form of full tuition remission and a competitive stipend for serving as a research or teaching assistant. The funding is renewable every year, subject to good progress and annual evaluations.
(Columbia, Missouri): The financial support package for students accepted into the PhD program for business administration beginning in the 2020-2021 academic year total $25,900. This four-year funding is available for students making satisfactory progress toward their degrees.
(Richardson, TX): The Ph.D. Program provides funding to qualified doctoral students and guarantees four to five years of support based on academic performance. Students making satisfactory progress normally receive full tuition & fee waiver and funding in the form of a teaching assistantship or scholarship. The starting yearly stipend for full-time doctoral students is $36,000 over 12 months.
(Boston, MA): All incoming students, regardless of need and background, are awarded a fellowship that includes tuition, single-person health fees, and a living stipend of $43,860. The financial aid program features guaranteed funding for up to five years. All financial aid awards are contingent upon a student's satisfactory academic progress.
(Eugene, OR): All incoming Lundquist College of Business Ph.D. students is guaranteed graduate employment (GE) positions for five years, contingent on the student making satisfactory progress. The GE appointment is for the nine-month academic year. A Graduate Employment position includes a tuition waiver, salary, fee subsidy, and health insurance. Summer support is guaranteed for four summers.
(Chapel Hill, NC): They offer a competitive aid package to defray the cost of tuition. Offer all admitted doctoral students five years of guaranteed financial support, including summers. Aid might last longer than five years for exceptional students. Funding in the form of research or teaching assistantships.
(Waltham, Massachusetts): All PhD students receive a full-tuition scholarship and individual student health insurance. All fellowship packages include a stipend to assist with living expenses. Fellowships typically range from $35,000-$36,000 per year. Funding is guaranteed for four years, with a fifth-year contingent upon progress in the program.
(Rochester, NY): Admitted Ph.D. students qualify for full-tuition scholarships and an annual fellowship of $35,500, plus student health insurance for five years. Students also get a research budget and dedicated Ph.D. spaces including recently renovated offices and a computer lab.
(New York, NY): All applicants who apply to the Columbia Business School Doctoral Program are considered for merit-based fellowships and tuition. There is no separate financial aid application. Candidates selected for the Doctoral Program in most cases receive merit-based fellowships covering tuition and school expenses, including a stipend for living expenses. Both teaching and research assistantships are available.
(Atlanta, GA): All incoming students are awarded a graduate research assistantship (GRA) that includes a tuition waiver and a living stipend of $30,000. The GRA provides a tuition waiver of approximately $1,300 per semester. Students are guaranteed funding for up to five years. In addition, financial support for research and conference attendance is provided.
(Syracuse, NY): Students receiving funding from Whitman School of Management can expect the annual financial support package to include, Tuition waiver for up to 24 credits a year, A competitive academic year stipend to cover living expenses, Fringe benefits, Summer research grants, and Travel funding. A financial support package for year 5 may be available.
(Fairfax, Virginia): Accepted students are eligible to receive fully-funded tuition and stipend support at competitive rates. The stipend amount for Fall 2022 is 30K/year split between the academic year and the summer.
(Auburn, Alabama): Incoming students are offered a four-year Graduate Assistantship (GA) position that includes a tuition waiver and monthly stipend. Each year, the department nominates exceptional applicants for a Presidential Graduate Research Fellowship. Fellowship recipients receive an additional $15,000 annually for three years in addition to their regular 9-month stipend.
(Fayetteville, AR): Most students admitted to a Walton College Ph.D. program receive funding. This funding comes in three forms: tuition waiver, graduate assistantship (GA), and stipend. This financial assistance is renewable annually for a total of 4 years. Graduate Assistantship funding includes a full tuition waiver and an annual stipend of $18,200.
(Seattle, WA): The School's goal is to provide financial support for at least four years for all doctoral students who make satisfactory progress toward the completion of the degree and maintain a high standard of performance in their assignments. Financial aid in the form of tuition waivers, teaching and research assistantships, fellowships, and scholarships is available in the Ph.D. Program.
(Cincinnati, Ohio): All students admitted to Lindner PhD programs are eligible to receive four years of financial support via both assistantships and scholarships with additional funding available to support conference travel and research.
(Bethlehem, Pennsylvania): All students accepted into the Ph.D. Programs are offered funding packages that guarantee, subject to satisfactory progress, four academic years of tuition remission and a monthly stipend (9 months per year) to cover living expenses. Though not guaranteed, almost all students in the past also received funding in their fifth year.
(Pittsburgh, Pennsylvania): The Ph.D. Program provides a five-year financial aid package. Currently, the financial aid package includes a stipend of $29,090 and full tuition remission for five years, and comprehensive health insurance for both domestic and international students.
(Waltham, Massachusetts): Nearly all students accepted into the Ph.D. program receive full tuition scholarships, health insurance, and living stipends.
(Columbia, SC): All entering Ph.D. students who are not sponsored by a private or government entity receive a 100 percent tuition supplement covering tuition for all courses approved on the student's Program of Study. All entering students are expected to have a research or teaching graduate assistantship for which students receive a competitive stipend.
(New Haven, Connecticut): All students admitted to the program are given full financial aid for five years as long as they continue to satisfy the program's academic requirements. The aid consists of a tuition waiver and a stipend that is comparable to stipends offered by other leading Schools of Management.
(Lawrence, KS): In addition to full tuition and fee payment, all Ph.D. students are supported via research or teaching assistantships or fellowships. Subsidized health insurance is available through the university. This support is continued throughout the four to five years of the program, as long as satisfactory progress is being made.
(Irvine, CA): Every candidate we admit, whether domestic or international, is offered a five-year financial support package covering tuition, fees, and a living stipend. This support is provided through a combination of fellowships, teaching assistantships, and research assistantships. Health insurance is also provided and included as part of campus fees.
(Riverside, CA): UCR offers a variety of multi-year fellowship packages for incoming students that may include stipends, full or partial payment of tuition and fees, and appointments as a Teaching Assistant (TA) or Graduate Student Researcher (GSR). Ph.D. applicants must complete the Supplemental Fellowship Form as an attachment to the UCR Graduate Application for Admission.
(Lubbock, TX ): Nearly all accepted applicants receive assistantships, and some receive additional fellowships. Assistantships are generally available to doctoral students in good academic standing for a period of four years. Assistantships are currently $22,750 per year for half-time service. Doctoral scholarships are awarded to outstanding incoming and continuing doctoral students.
For application tips on applying to a PhD program, see How To Get Into a Fully Funded PhD Program: Contacting Potential PhD Advisors.
Also, sign up to check out our fellowships database to learn about other opportunities to fund graduate and doctoral studies.
© Victoria Johnson 2020, all rights reserved.