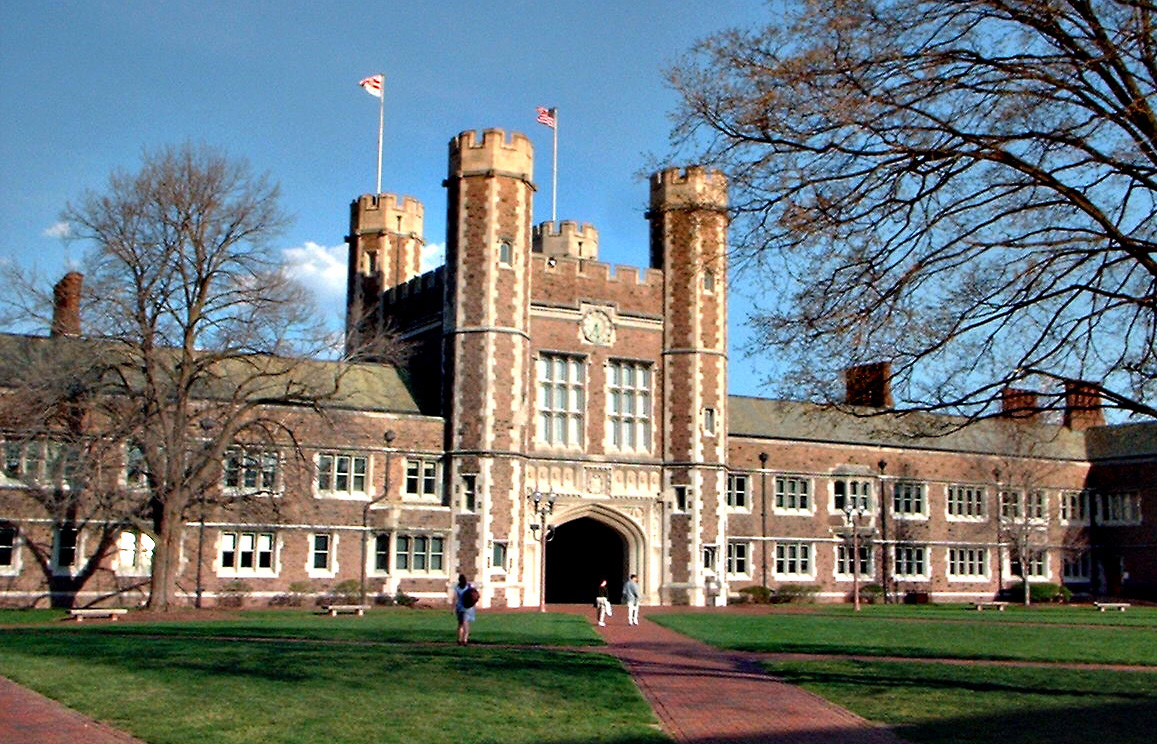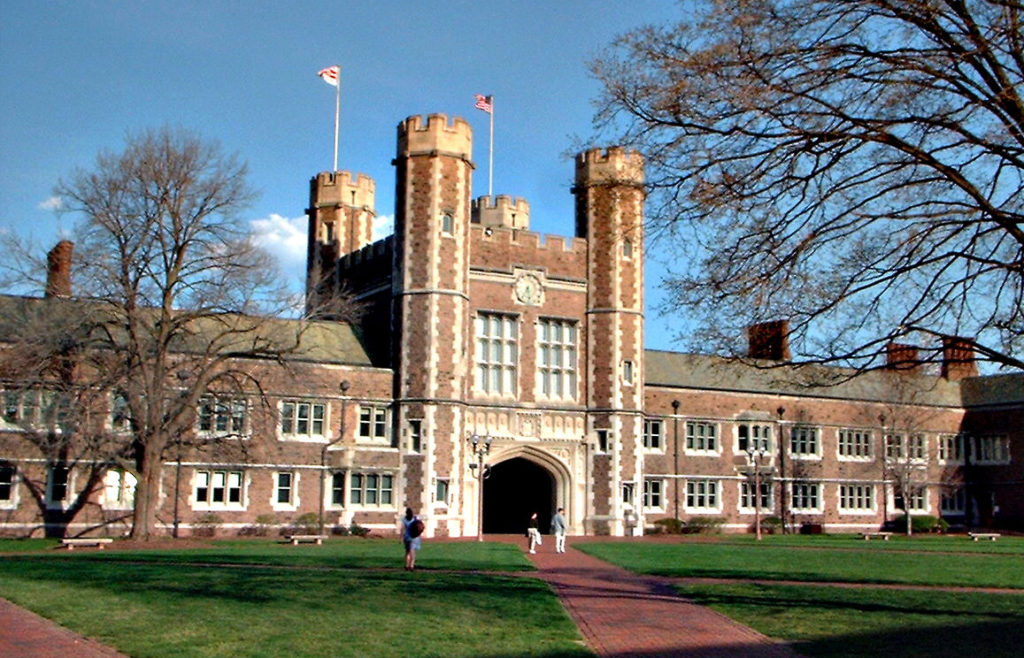 Last updated August 9, 2022
In the follow-up to my article on How To Fully Fund Your PhD, here is a list of universities that offer fully funded PhD programs in Computer Science. If you are seeking funding for your doctoral studies, finding and entering a PhD program that offers full funding to incoming doctoral students is more achievable than winning a competitive, external doctoral fellowship. When a doctoral program indicates that they provide full funding to their Ph.D. students, in most cases this means they provide each admitted student full tuition and a stipend for living expenses for the three to five-year duration of the student's doctoral studies. Not all universities provide full funding to their doctoral students, which is why I recommend researching the financial aid offerings of all the potential Ph.D. programs in your academic field, including small and lesser-known schools both in the U.S. and abroad.
Below is a list of universities that offer full funding to all of the admitted students for their PhD programs in computer science, computer engineering, and computer graphics.
Would you like to receive the full list of more than 1000+ fully funded programs in 60 disciplines? Download the FREE Directory of Fully Funded Graduate Programs and Full Funding Awards!
(Providence, RI): Provided a student is in good academic standing, Brown guarantees five years of financial support, and students are typically funded through to completion.
(New York, NY): Most admitted students receive full financial support through Graduate Research Assistantships or Teaching Assistantships, which consist of a monthly stipend plus full tuition exemption
(Ithaca, NY): There are three types of funding available that are awarded to our best applicants. Each of them includes a full tuition waiver, an academic year stipend, and a Student Health Insurance package provided through the University.
(Durham, NC): Typically, Ph.D. students receive full funding for their graduate studies, including tuition, fees, insurance, and stipend. Stipend support comes in the form of graduate fellowship, teaching assistantship, or research assistantship.
(Washington, DC): Doctoral students have full support during the academic year through scholarships and research assistantships.
(Boston, MA): All students admitted to our Ph.D. program receive full financial support. This includes tuition, fees, and a cost-of-living stipend.
(Stanford, CA): The department funds the Ph.D. candidates for the first quarter, after which he is expected to find an advisor, who usually funds them for the rest of their stay at Stanford.
(College Park, MD, and Berlin, Germany): Admitted students receive full financial support throughout the program, including during summers. Admission and funding info is here
(Ann Arbor, MI): The College of Engineering at the University of Michigan operates under a fully funded model for all Ph.D. students. Students receive a guarantee of full funding at the point of admission and throughout the duration of their five-year program.
(Toronto, Canada): The Department of Computer Science will ensure that all full-time M.Sc. and Ph.D degree graduate students receive financial support to at least the basic departmental level, provided that they are making satisfactory progress in their graduate program.
(St. Louis, MO): Our PhD students are fully funded, including full tuition support and health insurance. As a doctoral candidate, you will also receive a generous stipend to cover living expenses and a new, high-end Apple laptop computer.
(New York, NY): With guaranteed support for five years, accepted students will have the opportunity to find their focus area while building a strong foundation across computer science fields and becoming grounded in computer science pedagogy.
(Surrey, United Kingdom): Studentships are available for the duration of 3.5 years (or 7 years at 50% time) in all areas of its research portfolio, which includes cybersecurity and cryptography, distributed and concurrent systems, artificial intelligence, and machine learning. UKRI stipends £16,062 plus £3,000 per annum for full-time students; 50% of these amounts are for part-time students. Tuition fees are also covered.
(Halifax, Nova Scotia, Canada): PhD students making satisfactory progress are fully funded for tuition and school fees, plus a minimum of $18,000 per year for at least four years. This funding commitment includes a requirement to be a teaching assistant for two terms each year.
(Seattle, WA): The Allen School provides every student accepted to their Ph.D. program with full financial support in the form of teaching and research assistantships or fellowships, from program inception to degree.
(Baltimore, Maryland): All full-time CS PhD students in good academic standing are guaranteed full funding. This includes a yearly stipend of approximately $37,333, tuition, and health insurance. Our students are primarily funded on research assistantships, with some amount of time on teaching assistantships.
(Pittsburgh, Pennsylvania): All applicants admitted to the doctoral program receive full financial support. The department will also supplement the stipends of students with an outside fellowship to meet the stipends of students with internal funding.
(Vancouver, BC Canada): Ph.D. students in good standing each receive $24,000 per year based on a combination of teaching and/or research duties and the Tuition Fee Award. Support is generally guaranteed for the first 60 months of the program, contingent on the student's satisfactory performance in his or her assigned tasks.
(Boulder, CO): Research-based MS students may transfer to the Ph.D. program at any time during their academic career at CU Boulder. All Ph.D. students in the department receive 100% funding through assistantships, fellowships, and faculty research grants.
(Boston, Massachusetts): All students admitted to the Computer Science PhD programs receive a 5-year scholarship. This takes two forms: a 5-year graduate assistantship, or a 1-year graduate fellowship with a 4-year graduate assistantship. These scholarships provide tuition remission of up to 12 credit hours each fall and spring term, and health insurance is also covered.
(Waco, Texas): Most students finish their doctoral program within 5 years. Nearly all incoming doctoral students receive full tuition support, subsidized health insurance, and a multi-year stipend assistantship by working as Graduate assistants.
(Iowa City, Iowa): All the PhD students receive teaching or research assistantships that fully cover tuition and additionally provide a stipend for living expenses. This support is guaranteed for a minimum of four years, given good academic standing. Several scholarships and fellowships are also available for graduate students of the Computer Science Department.
(Tampa, FL): The Department offers financial help and almost all the Ph.D. students are covered by financial aid in one form or another. They always have new assistantships (TA/RA) for new Ph.D. students entering the Department. It comes with a stipend ranging from $15,000 to $20,000 plus a tuition waiver.
(Urbana, IL): Ph.D. students, with very few exceptions, are funded by a research or a teaching assistantship. These provide a stipend and a full tuition waiver. Applicants to Illinois Computer Science graduate programs are automatically considered for fellowships based on the strength of their application materials.
(San Antonio, TX): Program applicants will automatically be considered for scholarships, teaching assistantships, and research assistantships.  Support for a typical Ph.D. student offers financial compensation of $18,000 or more per year (12 months) in addition to covering tuition and fees.
(Waltham, Massachusetts): Each applicant to the PhD programs will be automatically considered for a full-tuition scholarship, plus a stipend. Funding includes a competitive fellowship, a full-tuition scholarship, and health insurance benefits for five years.
(Norfolk, Virginia): Most Ph.D. students are guaranteed $18,000 with the possibility of receiving $21,000 with a 100% tuition waiver by a Graduate Research Assistantships, or Graduate Teaching Assistantships. During the Summer, the CS department will provide $3,000 of support.
(Dearborn, MI): All Ph.D. students receive guaranteed full funding for up to five years based on continued good academic standing and adequate progress towards the Ph.D. degree. Funding is provided in the form of an appointment as a Graduate Student Instructor (GSI), Research Assistant (GSRA), or a combination of both which covers: a monthly stipend, health insurance, and tuition waiver.
(Amherst, MA): The Ph.D. program provides assistantships for students during their first full year and during each academic semester following the first year. The assistantship provides a tuition waiver and a 95% discount on the UMass Amherst health insurance plan. The stipends for the academic year 2019-2020 were $34,850.00 for 12-month appointments.
(Piscataway, New Jersey): The department typically provides Ph.D. students with financial support in the form of teaching assistantships, fellowships, or grant-funded research assistantships. This includes a stipend for living expenses, health insurance, and tuition remission.  Financial support is typically guaranteed for the first two years and a student can expect it to be extended to the following three years.
(Troy, New York): Most CS graduate students receive financial support as teaching or research assistants. These assistantships provide both tuition and a stipend and guarantee funds for the duration of the Ph.D. studies. In addition, there are a limited number of fellowships for outstanding applicants.
For application tips on applying to a PhD program, see How To Get Into a Fully Funded PhD Program: Contacting Potential PhD Advisors.
Sign up to check our fellowship database to learn about other opportunities to fund graduate and doctoral studies.
© Victoria Johnson 2020, all rights reserved.