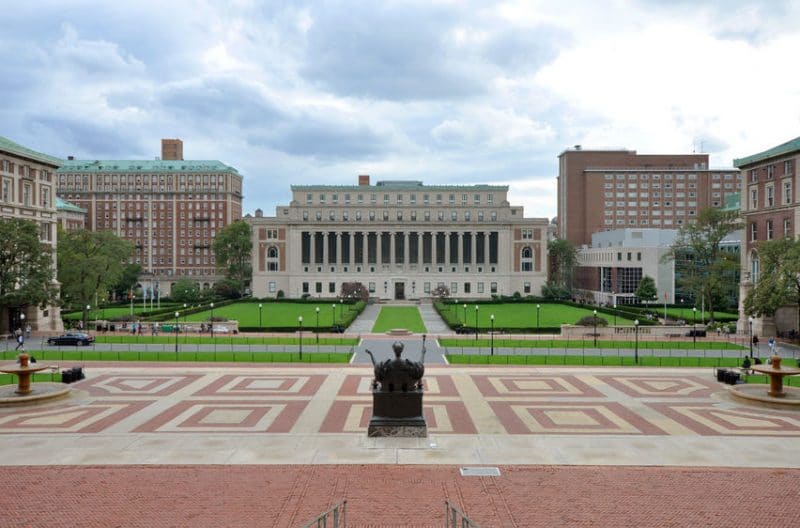 Last updated February 20, 2020
Next in my series on How to Fully Fund Your PhD, I provide a list of universities that offer full funding for a PhD in Environmental Conservation fields. This field focuses on ways to protect the natural environment through individuals, organizations, and governments. After obtaining a PhD in Environmental Conservation, you can pursue work in academia, consulting, or nonprofits with an environmental focus.
"Full funding" is a financial aid package for full-time students that includes tuition remission and an annual stipend or salary for the 3-6 year duration of the student's doctoral studies. Funding is typically offered in exchange for graduate teaching and research work that is complementary to your studies. Not all universities provide full funding to their doctoral students, which is why I recommend researching the financial aid offerings of all the potential PhD programs in your academic field, including small and lesser-known schools both in the U.S. and abroad.
You can also find several external fellowships in the ProFellow database for graduate and doctoral study, as well as dissertation research, field work, language study and summer work experience.
Would you like to receive the full list of more than 1000+ fully funded programs in 60 disciplines? Download the FREE Directory of Fully Funded Graduate Programs and Full Funding Awards!
Boston University, Graduate School of Arts and Science (Boston, MA): The Graduate School of Arts & Science guarantees five years of full funding for PhD students. Funding is met through a combination of of research assistantships, teaching fellowships, and other internal and external graduate scholarships. Funding consists of full coverage of tuition, a living stipend, and basic health insurance.
Columbia University, School of International and Public Affairs (New York, NY): Full-tuition fellowships with stipends are available for all admitted students who are not already sponsored by their governments, employers, or a foundation.
The University of California – Irvine (Irvine, CA): All admitted students (including international students) are fully-funded. This includes a moving allowance, an annual stipend of $32,865, tuition and fees, and UCI health insurance.
The University of California – Los Angeles, Institute of the Environment and Sustainability (Los Angeles, CA): It is our expectation that all students making satisfactory progress in the program will be fully funded for the duration of their studies. We will help you secure this funding through a variety of sources including faculty research grants, fellowships, teaching assistantships or other sources.
The University of California – San Diego, Scripps Institute of Oceanography (San Diego, CA): Scripps typically offers a five year guaranteed financial package that includes stipend/salary, tuition, and nonresident supplemental tuition. US citizens and permanent residents who are not California residents are typically awarded one year of nonresident supplemental tuition, after which they are then expected to become a California resident.
The University of Missouri – St. Louis, Whitney R Harris World Ecology Center (St. Louis, MO):  The Christensen Fund Graduate Fellowship Program in Plant Conservation provides recruitment and repatriation airfares, stipend, tuition fee waiver and the opportunity to apply for competitive research funds.
The University of Pennsylvania (Philadelphia, PA): All students admitted to the program receive financial support for a minimum of five years. New students receive a non-service Educational Fellowship which allows them focus entirely on lab selections and coursework during their first year. In subsequent years, students are supported through various means, such as teaching assistantships, research fellowships, training grants, and other means, both University fellowships and outside funding.
Yale University, School of Forestry and Environmental Studies (New Haven, CT): Doctoral students receive a School Fellowship which provides a stipend and tuition waiver for the first five years of their studies. For the 2019-2020 academic year, the stipend is $31,800. Teaching experiences are regarded as integral parts of the graduate training program at F&ES. All students are required to serve as teaching fellows (minimum of 10 hours per week) for four semesters prior to the end of their fifth year of study.
Need some tips for the application process? See my article How To Get Into a Fully Funded PhD Program: Contacting Potential PhD Advisors.
Also, sign up to discover and bookmark more than 1,300 professional and academic fellowships in the ProFellow database.
© Victoria Johnson 2020, all rights reserved.