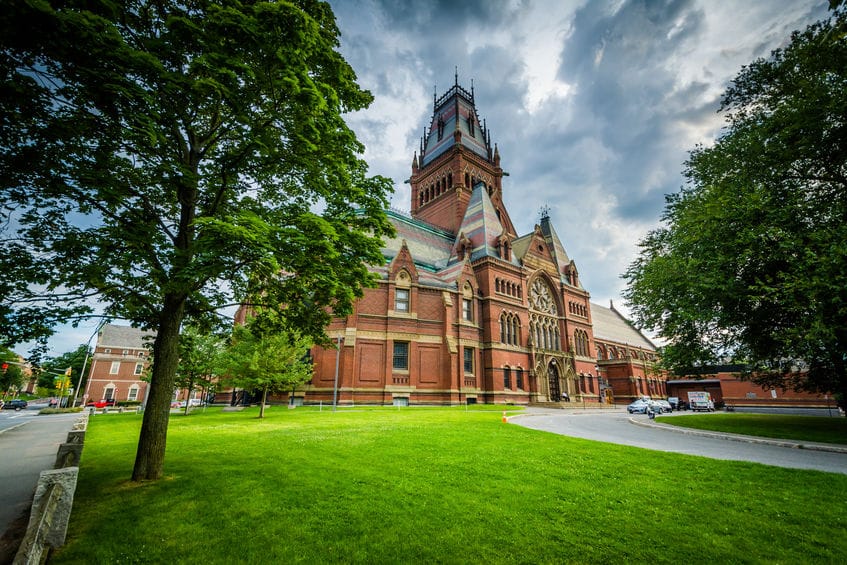 Last updated May 8, 2022
As part of Profellow's series on How to Fully Fund Your PhD, here is a list of universities that offer fully funded PhD Programs in Philosophy. A PhD in Philosophy can prepare you for a career in academia, research, consulting, and writing. 
"Full funding" is a financial aid package for full-time students that includes full tuition remission and an annual stipend or salary for the 3-to-6 year duration of the student's doctoral studies. Funding is typically offered in exchange for graduate teaching and research work that is complementary to your studies. Not all universities provide full funding to their doctoral students, which is why I recommend researching the financial aid offerings of all the potential PhD programs in your academic field, including small and lesser-known schools both in the U.S. and abroad.
You can also find several external fellowships in the ProFellow database for graduate and doctoral study, as well as dissertation research, fieldwork, language study, and summer work experiences.
Would you like to receive the full list of more than 1000+ fully funded programs in 60 disciplines? Download the FREE Directory of Fully Funded Graduate Programs and Full Funding Awards!
Boston College (Chestnut Hill, MA): The department normally can admit five new students to the doctoral program each year. Their studies are fully funded, by tuition remission and stipends (graduate assistantships and teaching fellowships), for five years.
Columbia University (New York, NY): There is a system of multi-year financial aid packages. Such funding is awarded, as far as possible, to all incoming PhD students regardless of nationality.  The packages typically cover five years. All fellowship awards cover the entire cost of tuition as well as health insurance and access to the Columbia Student Health Service. In addition, they provide an annual nine-month fellowship stipend.
Duquesne University (Pittsburgh, PA): Students admitted to the Ph.D. program receive an assistantship renewable for five years. Ph.D. assistantships include stipends and full tuition waivers. The stipend is $18,000.
Florida State University (Tallahassee, FL): In recent years, all admitted students on both the MA track and the PhD track have been fully funded. Funding includes a tuition waiver and a stipend, as well as payment of the health insurance premium.
Fordham University (New York, NY): Graduate assistantships and fellowships are available that include a tuition scholarship and a stipend. Approximately seven financial aid awards per year to students entering the doctoral program in philosophy. Each award is guaranteed for six years contingent upon satisfactory academic performance and progress toward the degree.
Harvard University (Cambridge, MA): Beyond tuition remission PhD students normally receive financial support from the Graduate School. They receive a full stipend for four years and after the first two years have an option for teaching. The Philosophy Department gives each graduate student up to $5,000 for research.
University of Alberta (Edmonton, Canada): PhD applicants are not normally admitted without a funding commitment for the expected duration of the program (subject to satisfactory progress). Most graduate students are fully funded. Funding comes in several forms, most commonly as teaching or research assistantships. All graduate applicants are automatically considered for departmental assistantships.
University of British Columbia (Vancouver, Canada): Financial support is contingent on maintaining high academic standing and progress toward degree completion. A typical PhD student will have four years of fellowship funding and a teaching assistantship. A PhD student can expect approximately $30,000 per year.
University of Calgary (Calgary, Canada): PhD students and thesis-based MA students are typically admitted with a funding guarantee.  Financial support comes in the form of teaching assistantships and research scholarships; advanced PhD students may also be hired to teach their own courses.
University of Chicago (Chicago, IL): PhD students who matriculate in the summer of 2020 and after will be guaranteed to have funding support from the University of Chicago, external sources, or a combination of the two for the duration of their program to include full tuition coverage, an annual stipend, and health insurance. 
University of Colorado Boulder (Boulder, CO): Typically, Ph.D. students serve as Teaching Assistants (TAs) and Research Assistants (RAs). For the first three years, TAs earned an annual stipend of about $23,123, and in the fourth year $26,725. All students on a TA or GPTI appointment also receive full tuition waivers and partial payment of health insurance.
University of New Mexico (Albuquerque, NM): The UNM Department of Philosophy provides five years of full financial support which may be pro-rated for students who have already completed some graduate work in philosophy. The support may be in the form either of a Philosophy Teaching Assistantship or an English TA-ship. TA-ships carry a stipend of at least $15,600 (2010-2011 academic year) and a tuition waiver.
University of Toronto (Toronto, Canada): Every full-time graduate student we admit is guaranteed financial support for the prescribed duration of the program. This support fully covers tuition, fees, and health insurance, including funds for living expenses and also travel funding. Average funding is about $26,000, with the possibility of further income in the form of additional teaching assistantships and summer instructorships.
Need some tips for the application process? See my article How To Get Into a Fully Funded PhD Program: Contacting Potential PhD Advisors.
Also, sign up to discover and bookmark more than 1700 professional and academic fellowships in the ProFellow database.
© Victoria Johnson 2020, all rights reserved.