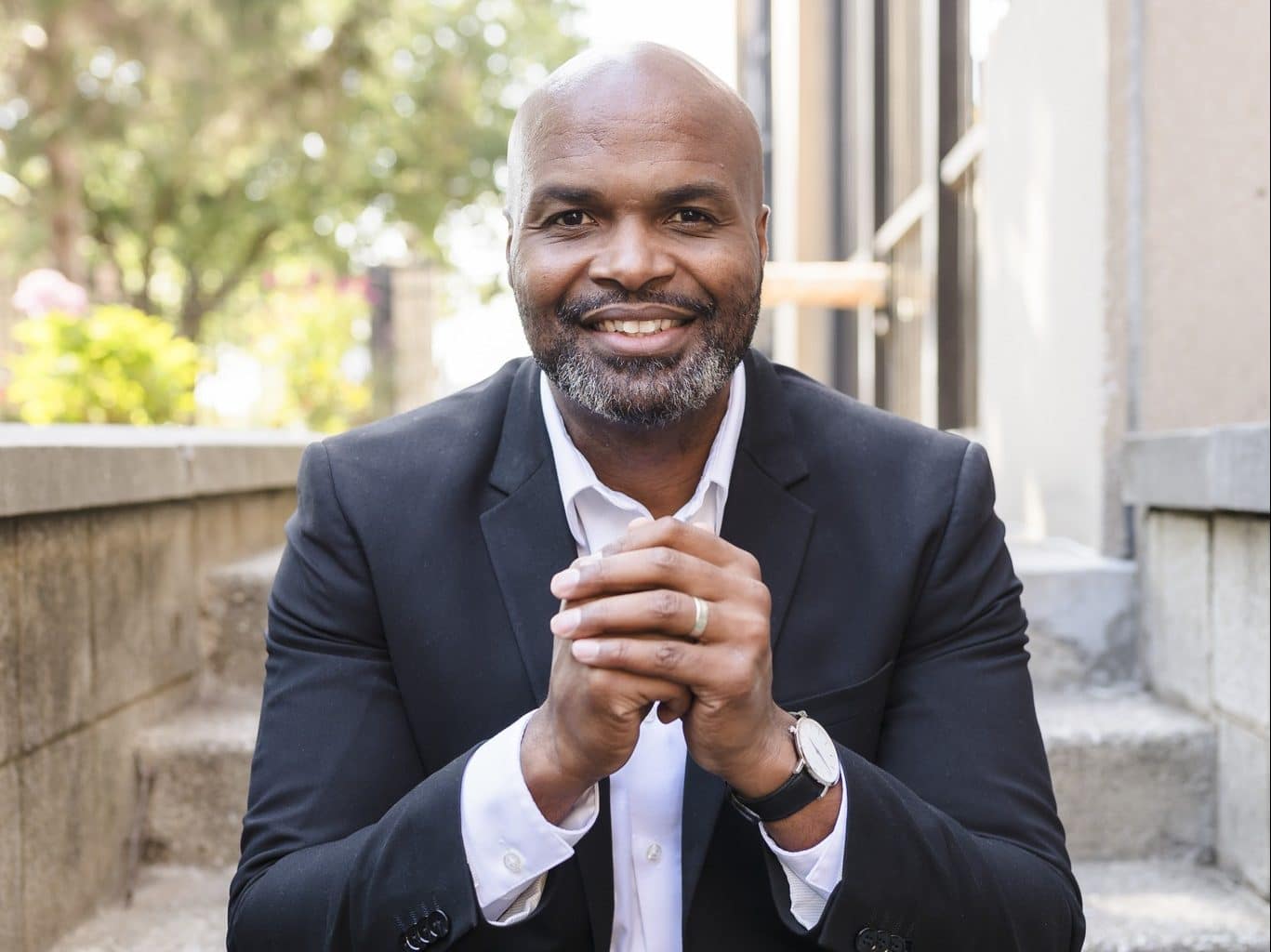 Innovation School Fellows have the unprecedented opportunity to launch high quality, autonomous schools within the largest district in Indianapolis. These schools have the freedoms, flexibilities, and autonomies of charter schools and the financial support and services of a district school, including a school building at little to no cost. Each fellow receives one or two years' salary at up to $100,000 a year, healthcare, and benefits as they develop their school model. Fellows are highly effective leaders, teachers, and charter operators with a proven track record of success and entrepreneurial mindsets.
We talked to Morrise Harbor, a current Innovation School Fellow, to learn more about the program and get some application tips.  
1. What inspired you to apply for the Innovation School Fellowship? 
Teaching, learning, and service to the community have been part of my life since I was a child. Growing up in a household with a mother who was a career educator who spent 36 years teaching and supporting the community as an adult educator exposed me to the positive impact one person can have on a community of people. And I knew that too was what I ultimately wanted to do in my life.
Throughout my education career as a mentor, teacher, administrator, non-profit board member, and now Innovation School Fellow, I've aligned my values to treating teaching and learning as an art and service to the community. I identified The Mind Trust and the Innovation School Fellowship as being aligned to these values and the need to improve upon them, leading me to apply to the Fellowship. Additionally, The Mind Trust's mission and core values fit perfectly with my career aspirations of providing high-quality educational access to all students by engaging neighborhoods and communities to help guide education innovations as an education entrepreneur. 
The opportunity to relocate to Indianapolis, Indiana also played a part in joining the Fellowship and was reaffirmed during my visits and interview process. Indianapolis is welcoming to out-of-towners. I'm sure Fellows will experience how Indianapolis is a progressive city setting a standard for education innovation that will be a model for the entire country. 
2. What are the benefits of the Fellowship?
Beyond the wrap around supports the Innovation School Fellowship with The Mind Trust provides, we also have access to a wealth of professional training. Here is a sampling of some of the professional learning opportunities I've had in just the last six months: 
Long Term Vision and Philanthropy

Board development and Governance

Instructional leadership practices

The Foundations of Racial Equity

Curriculum development and training

Values Centered Leadership and Organizational Culture

School Finance and Budgeting
Fellows are also encouraged to identify and select professional training opportunities of specific interest to us, with the cost covered by The Mind Trust. Through that opportunity, I have completed an executive certificate program in Fundraising and Marketing in non-profit management at Northwestern University Kellogg School of Business. And I'm now enrolled in an executive certificate program in Marketing Innovation Strategies, Processes, and Tools at the University of Pennsylvania Wharton School of Business. 
Although the access to the many professional training opportunities is excellent, the benefit of time afforded as an Innovation School Fellow with The Mind Trust is probably the most important, in my opinion. The chance to research and plan out my school design has been instrumental in my overall development as an education entrepreneur. I've discovered in speaking with non-profit leaders throughout the Fellowship that the time to research, reflect, and then plan enables innovation to thrive.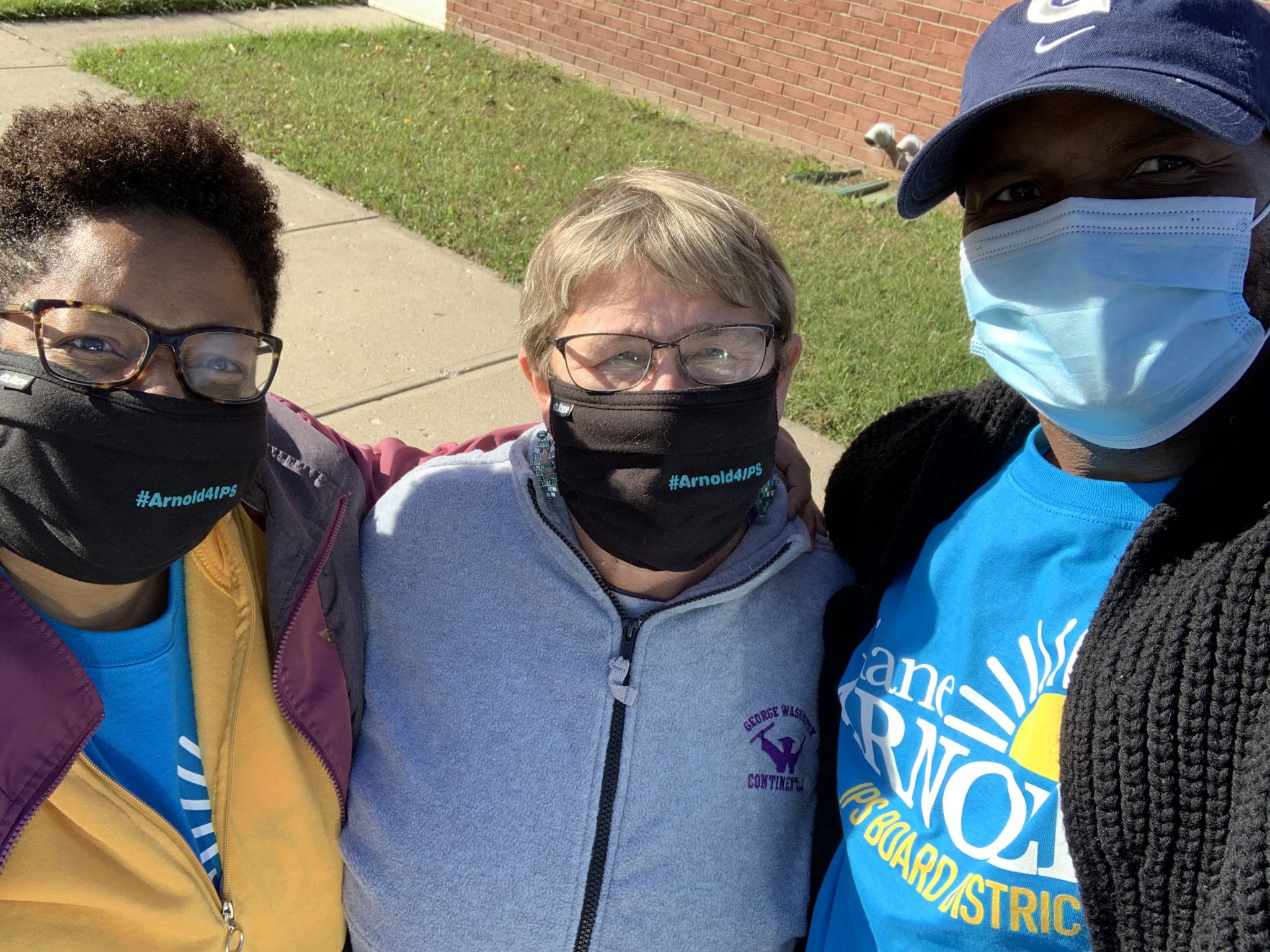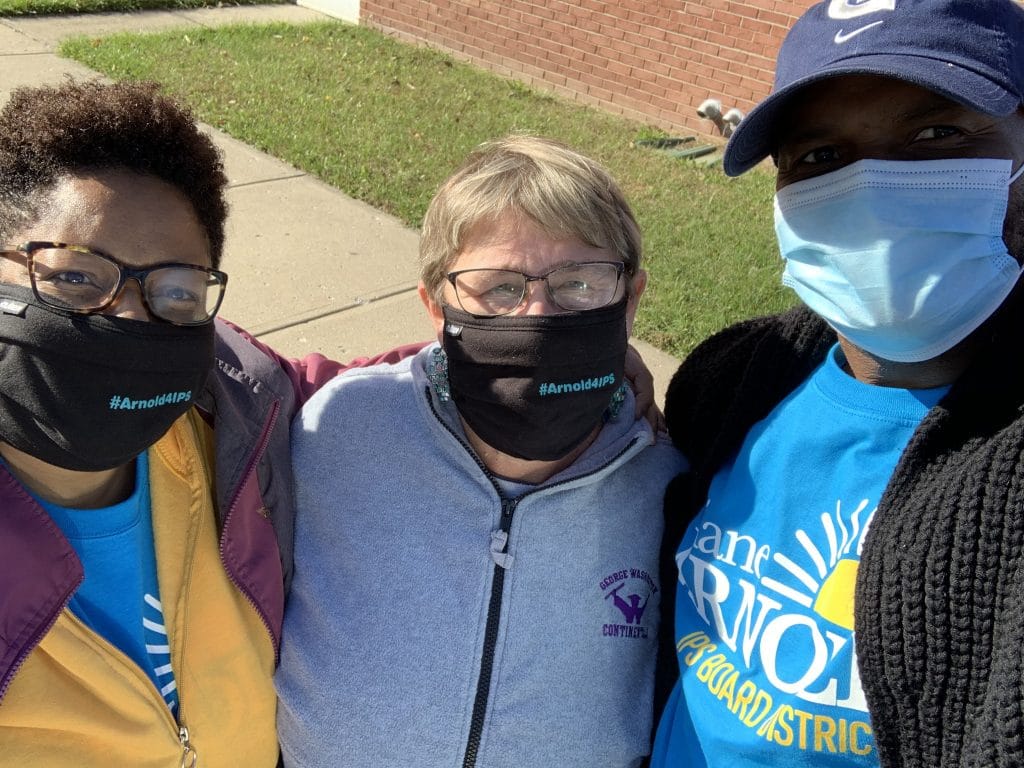 Morrise (far right) and friends supporting an election day voting site at Friendship Missionary Baptist Church on the West Side
3. What tips would you give others applying to the Innovation School Fellowship?
I suggest candidates who are well-rounded in their careers and personal interest to seek out being part of The Mind Trust as an Innovation School Fellow. The Mind Trust is an organization that's genuinely invested in community building and wants what's best for all students throughout Indianapolis; therefore, I encourage applicants to come prepared to speak passionately about your vision, mission, and values in education reform and practices. Additionally, take the time to research educational trends specific to Indianapolis and throughout the country and embed those findings throughout your application. Know what you want your outcomes to be for student achievement, teacher development, parent engagement, and community building. Finally, understand authenticity will be a marker of success and allow you to excel and stand out through the interview process.
Morrise Harbour will develop and lead a K-8 school built on student-centered, innovative instruction, instructional staff support and development, and operational excellence. During the first year of his Fellowship, Harbour will work to develop strong connections with the Indianapolis community to understand the needs and expectations of parents, students, and teachers.
Harbour has more than 20 years of experience in education and has consistently demonstrated his commitment to the art of teaching and leading for results-driven collaboration. Prior to the Fellowship, he served as Principal of Friendship Public Charter Schools' Chamberlain Campus for ten years, leading the school to impressive student achievement gains. Harbour has attained a Bachelor's degree in Psychology from Sacred Heart University, a Master's degree in Education and School Building Leadership from Saint John's University, and a Master's degree in Executive Leadership from Georgetown University.
Interested in applying? Bookmark the Innovation School Fellowship to your ProFellow account.
© Victoria Johnson 2020, all rights reserved