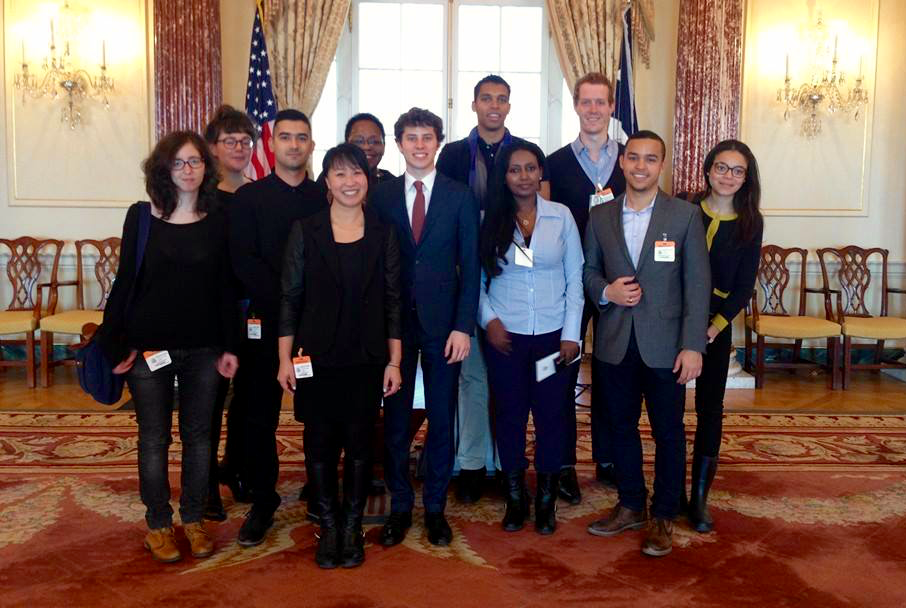 The Lantos-Humanity in Action Congressional Fellowship provides 2-4 students and young professionals who are former Humanity in Action Fellows the opportunity to work for 4 months with the U.S. Congress in Washington, DC. Fellows work in the offices of a United States Representative or Congressional Committee five days a week, taking part in a mix of administrative and substantial, policy-based work. During the program, fellows have the opportunity to explore a variety of topics concerning contemporary policies and politics from leading policy experts. Applicants are judged on their academic records, previous work experience, quality of writing, level of maturity and professionalism. Fellows receive a stipend of $5,000. Only individuals with an existing affiliation with Humanity in Action (Fellows or Senior Fellows) may apply.
To learn more about this unique fellowship opportunity, we spoke with 2015 Lantos-Humanity in Action alumna Daphné Joseph-Gabriel of France.
1. What inspired you to apply for the Lantos-Humanity in Action Congressional Fellowship?
Prior to my fellowship in 2015, I had work experience in the U.S., working at the European Space Agency in Washington, DC, and in France, working at the Foreign Commercial Service within the U.S. Embassy in Paris. Both of these experiences involved U.S. Congressional affairs and policy-making, and they increased my interests in U.S. policy, history and culture. The fellowship opportunity to be immersed within the heart of U.S. politics on Capitol Hill was the perfect follow-up to these U.S.-oriented professional experiences. Through this exceptional fellowship, I hoped to gain unique insights into the U.S. Congress, the intricacy of the legislative process on Capitol Hill, and the many interactions among the Executive Office, the Judicial Branch, and multiple other actors involved in policy-making (such as businesses, lobbyists, non-profits, and philanthropies).
2. What did you enjoy most about your fellowship?
Its absolutely unique format! For four days a week, I was fully immersed on the Hill, working as a staffer and legislative assistant within the office of Congressman Juan Vargas from San Diego, California (CA-51). One day a week, I was part of an exceptional weekly seminar series to learn about American political, social, legal, economic, educational, religious, cultural, and human rights issues. The seminars included meetings with professionals from all sectors, seminars, debates, and study visits in DC and New York City.
Also, its exceptional group! My cohort consisted of a group of highly accomplished fellows (professionals and students) placed in different offices in Congress. We were 10 in total, from Europe and the U.S. We were a tight-knit bunch, all inspiring each other. The size of the group made it possible to exchange in an in-depth way, to get to know each other, and to develop long-lasting friendships. These transatlantic connections remain extremely important to me today.
Lastly, its professional outlook and scope! What a thrilling experience to be both a witness and an actor of the Congress of the United States. The depth of the program was such that it accelerated ten-fold my understanding of the complexity of the U.S. and transformed my opportunities thereafter. A couple years later, building on my Lantos-Humanity experience, I joined the U.S. State Department at the U.S. Embassy in France as a Public Affairs specialist. I continue today to build on this exceptional fellowship and move forward with that transatlantic perspective.
3. What tips would you give others applying for the Humanity in Action Fellowship?
Lantos-Humanity in Action Congressional Fellows are alumni of Humanity in Action's Fellowship programs for the study of human and minority rights. Hence, a fellowship with Humanity in Action is necessary. I am a 2014 HIA Diplomacy and Diversity Fellow, which is a transatlantic fellowship exploring the changing international dynamics of diplomacy and diversity. In Washington, DC and Paris, we studied how American and European governments and societies were responding to a wide range of international issues. The program sought to promote constructive diplomacy in a changing world through innovative and inclusive approaches.
As an active Senior Fellow and alumna of HIA, I regularly participate in the jury selection process of future fellows. We look for candidates with a proven record of being interested by people and the world around them, from the community level to more global interactions. We look for candidates who are committed and engaged in valuable social action, and who are curious, open-minded, and respectful of others. HIA appreciates people who think outside the box, who think for themselves and dare to be bold.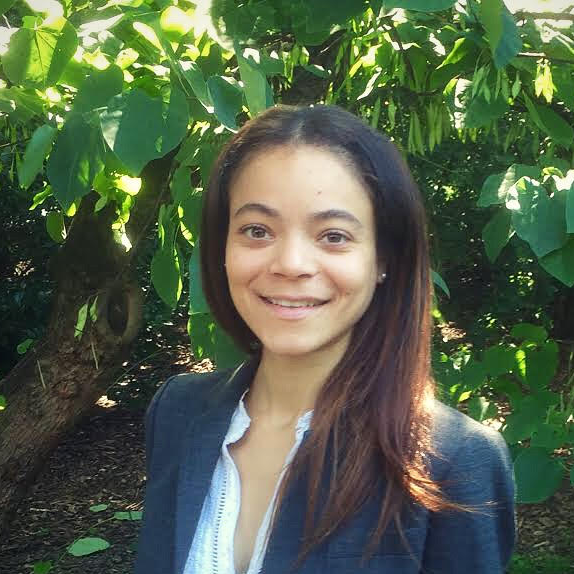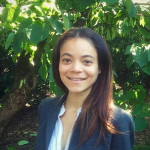 A French national, Daphné Joseph-Gabriel was born and raised in The Hague, The Netherlands, where she attended the British School. She is passionate about sustainable development, impactful business solutions, and human rights, and has had diverse work experiences around the globe in both the private sector (Edmond de Rothschild Bank) and public sectors (EU Commission, European Space Agency, US Congress, US Embassy). She currently works in public affairs, strategic communications and international advocacy in Paris. Daphné holds a MSc in Management from EMLYON Business School, with a specialization in Economics, Corporate Strategy, and CSR, as well as a MA in International Relations from the Institut des Relations Internationales et Stratégiques in Paris. 
---
Interested in applying? Bookmark the Humanity in Action Fellowship to your ProFellow account.
© Victoria Johnson 2018, all rights reserved