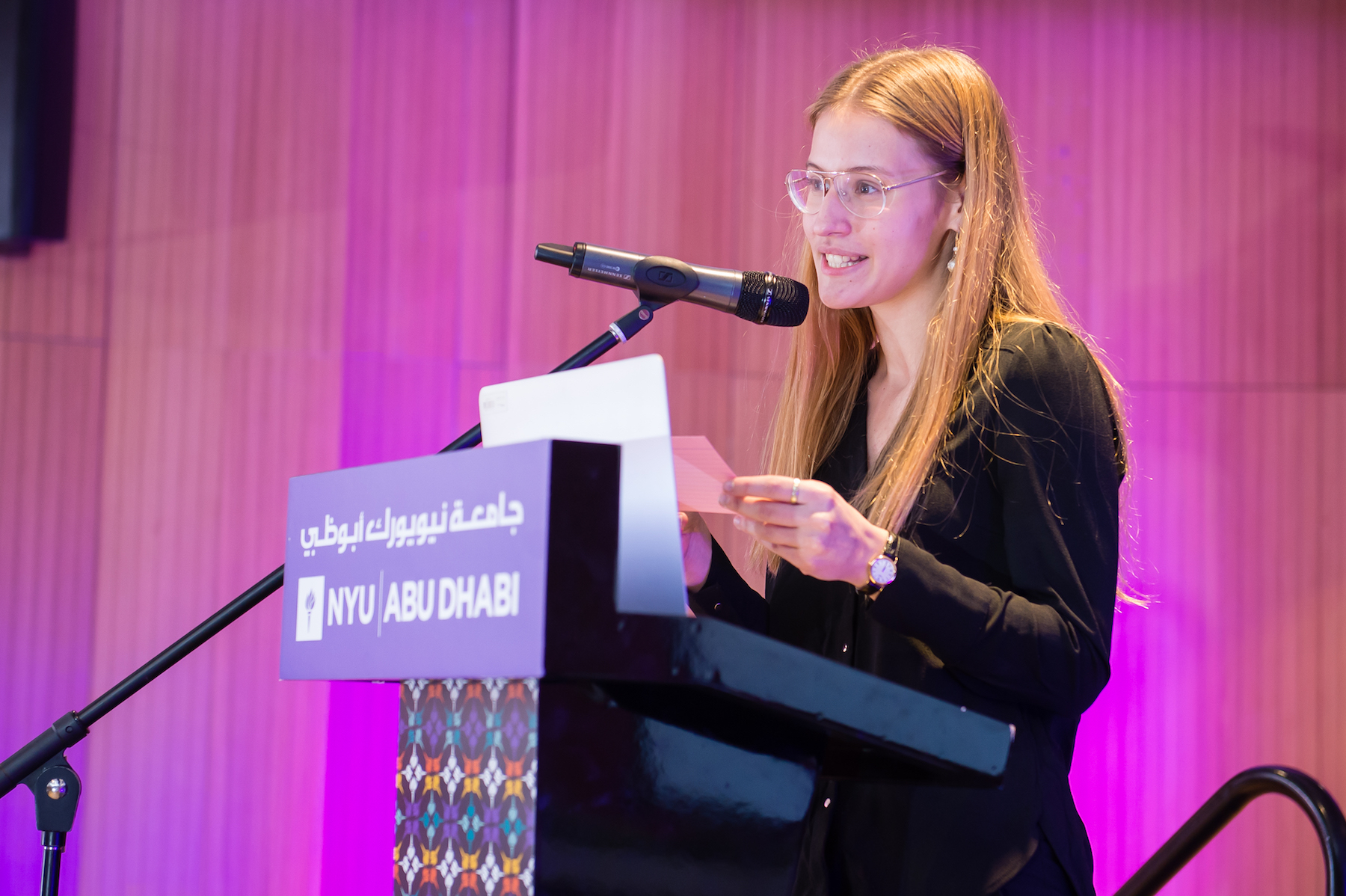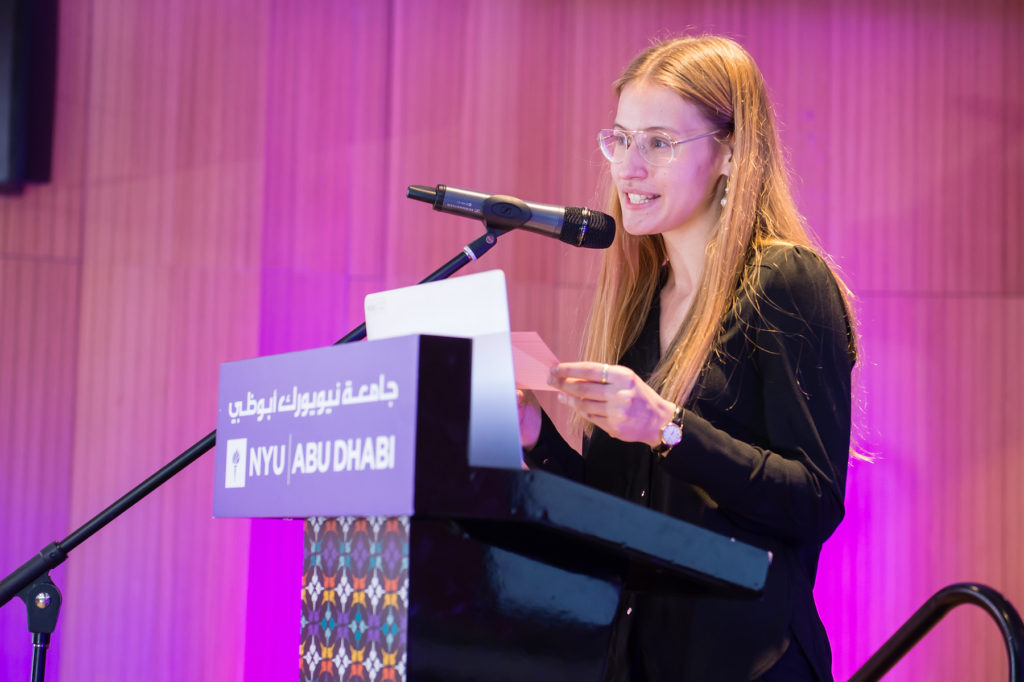 The Dalai Lama Fellowship cultivates and supports a global movement of next-generation leaders. Drawing from universal values championed by the Dalai Lama, the Dalai Lama Fellowship Program offers rigorous, secular training to fellows interested in public service. Young leaders from any country between the ages of 20 – 35 can receive mentorship and training curriculum for social impact projects in their local communities. Dalai Lama Fellows are required to each develop their own program that seeks to solve one or more of the following global issues: economic disparity, violence, gender inequity, cross-cultural and interreligious cooperation, and environmental sustainability.
To learn more about this unique fellowship, we interviewed current Dalai Lama Fellow and New York University Abu Dhabi student Sara Pan Algarra. Read on to learn about Sara's experience as a fellow and her tips for Dalai Lama Fellowship applicants!
1. What inspired you to apply for the Dalai Lama Fellowship?
Leadership is a word we constantly hear in universities, at home, and in the news. But what is leadership? Is it about guiding people? Is it about management? Is it about setting an example? Is it about the power to change ideas and behaviors? Moreover, what does it mean to be a leader? We frequently face messages such as "you should be a leader," "you should lead this," and "we are educating leaders." However, "leadership" and "leader" are words with many definitions. What attracted me to the Dalai Lama Fellowship (DLF) was its concept of leadership. For DLF, a leader leads with the heart, the head, and the hands. What made the DLF even more attractive and inspiring to me is that it encourages people to reinvent their definitions of leadership. It is a fellowship that makes its participants question every possible idea connected to leadership with an open mind.
The focus that the DLF has on compassion and the idea of being an integral individual and leader ties to my background. I grew up in Venezuela where my parents, family members, and teachers always educated me to become an integral individual. They also cultivated a strong sense of commitment to the communities I am a part of. Venezuela is a country with many problems to solve; I grew up in an environment that constantly exposed me to the idea that the world is larger than myself and that I have a responsibility to my community and country. This responsibility went beyond my national borders when I moved to India in 2014. I lived there for two years in high school while studying at the Mahindra United World College, an international boarding school. The education I received at the Mahindra United World College strengthened my interest in public service and social work. This interest led me to where I am today: studying public policy, social research, and theater at New York University Abu Dhabi. In the United Arab Emirates, I have developed an interest in the area of migrant labor in the region, as well as its complexities, challenges, and opportunities. I applied to the DLF with these interests in mind.
To apply for this fellowship, I had to propose a project. I decided to create a program called Connect-AD. Since many female migrant workers in Abu Dhabi live in isolated labor camps, their opportunities for social integration are minimal. Consequently, this lack of integration with other members of the society affects their well-being, adding to the struggles faced in their daily environments. Connect-AD aims to provide an inclusive and cross-cultural space for female migrant workers to safely integrate with university students by practicing volleyball. During the program, female migrant worker participants will develop strong connections with university students, who simultaneously will enhance stronger commitments for inclusion and social integration in their communities.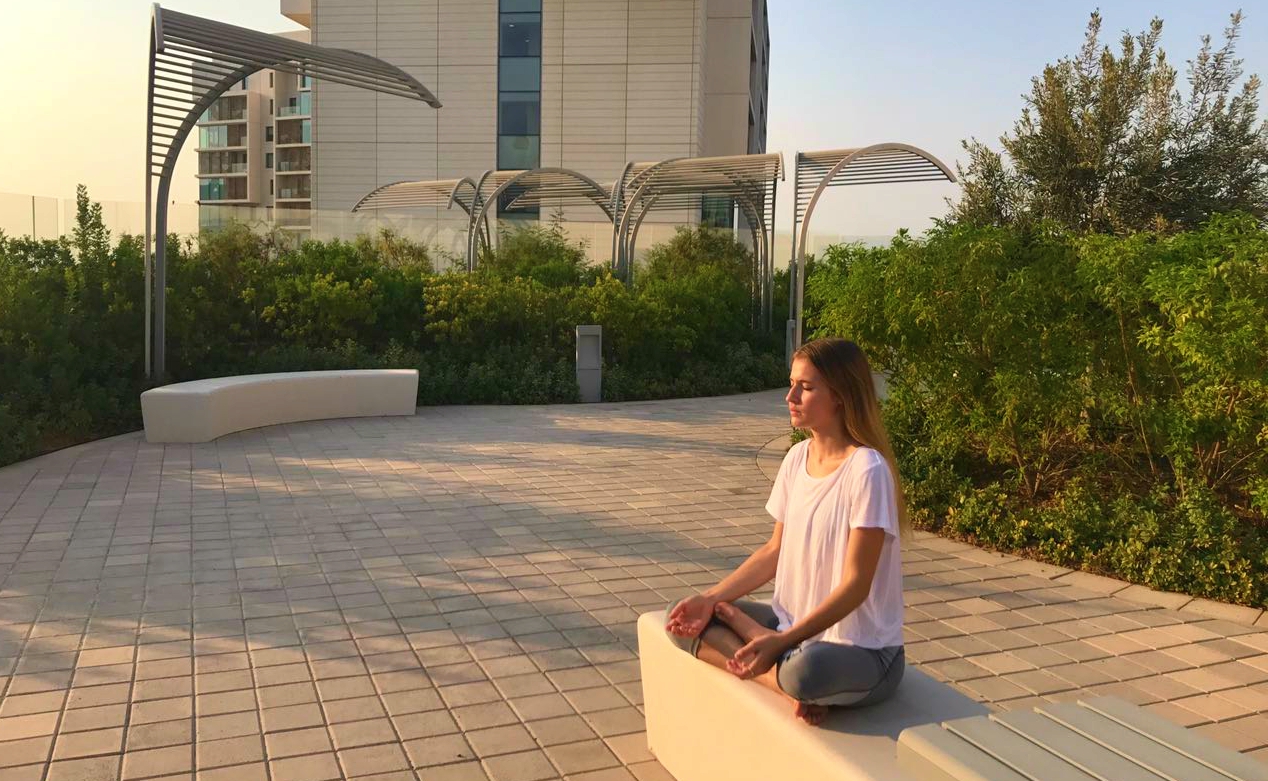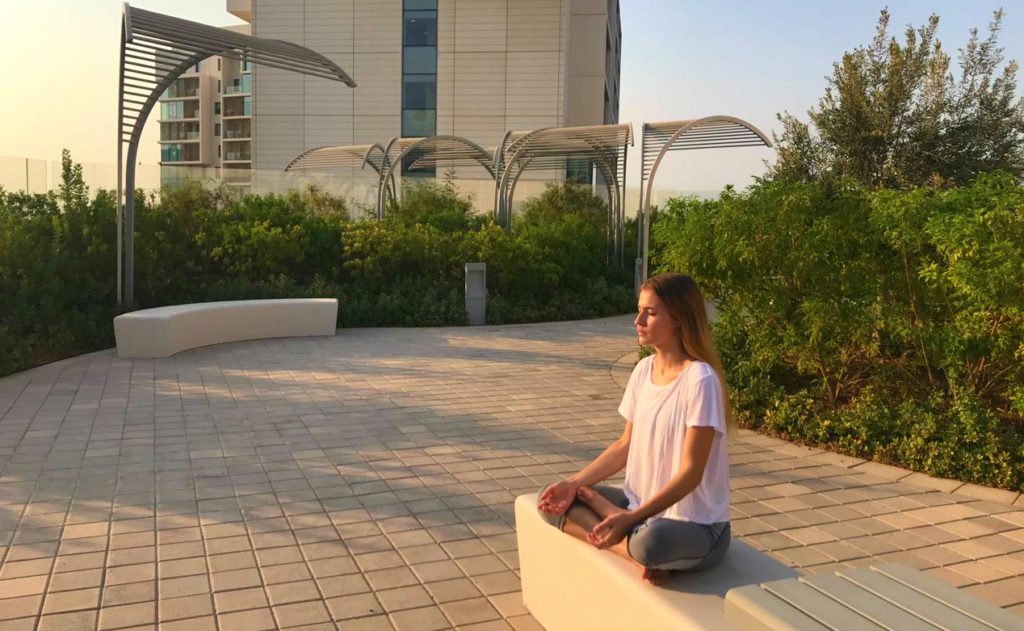 2. What is a typical week like for a Dalai Lama Fellow?
The DLF is very flexible because it is an online program and it works through modules. There are particular deadlines to complete the modules, but one can work on the online portal anytime. Also, the projects across fellows are different, so the time and routines change. However, there are certain practices we all have to follow. For instance, we all must meditate every day. At the beginning of the fellowship, I was exposed to diverse meditation practices to develop mindfulness. The idea is to create the habit of meditating every day at any time one feels comfortable doing so.
I spent the summer doing the online training through our platform, reading, meditating and improving my project. I had conference calls with my mentor and with the other fellows from all over the world. The training I received this summer consisted of 7 modules. The modules included curriculum on ideas such as: understanding the head, heart, and hands curriculum, getting to know our minds and bodies through meditation, exploring our inner values and beliefs, cultivating compassion, building meaningful conversations with others, and leading in uncertain situations. The Dalai Lama Fellowship conceives the leadership training as a combination of developing our critical thinking, mindfulness, and empathy in addition to working with our hands to create meaningful projects. After engaging in these modules, I feel more prepared and ready to apply my learning experience in the community of migrant workers I am working with in Abu Dhabi.
It has been my first time doing an online program, and I have enjoyed making excellent use of technology to change the world and educate myself. I am now working with the program's beneficiaries to strengthen the project, and in October, I will travel to Boston to attend the Clinton Global Initiative University at Northeastern University. This is an event where young people from all over the world meet to present their social projects, get feedback and join a network of change-makers.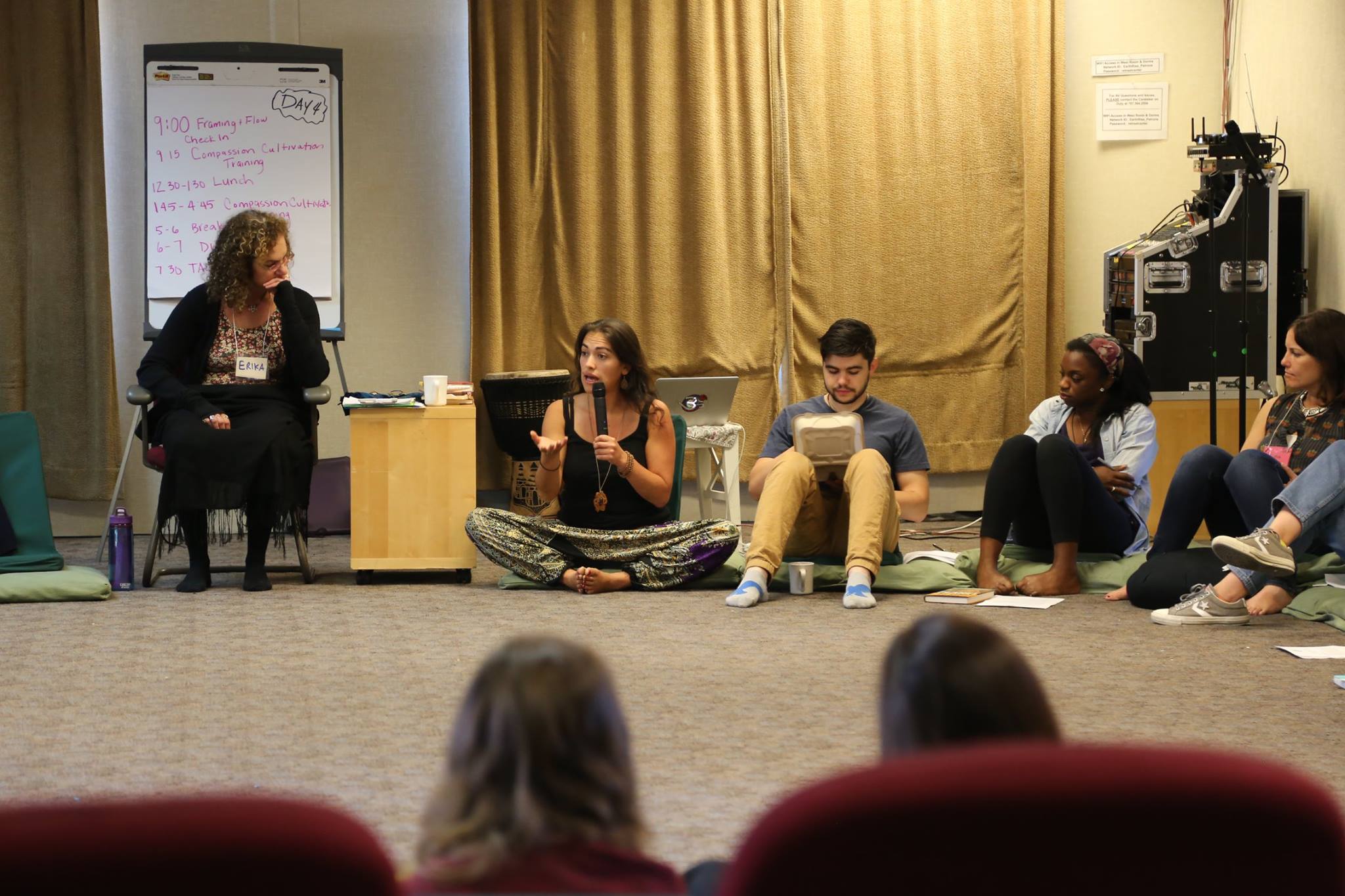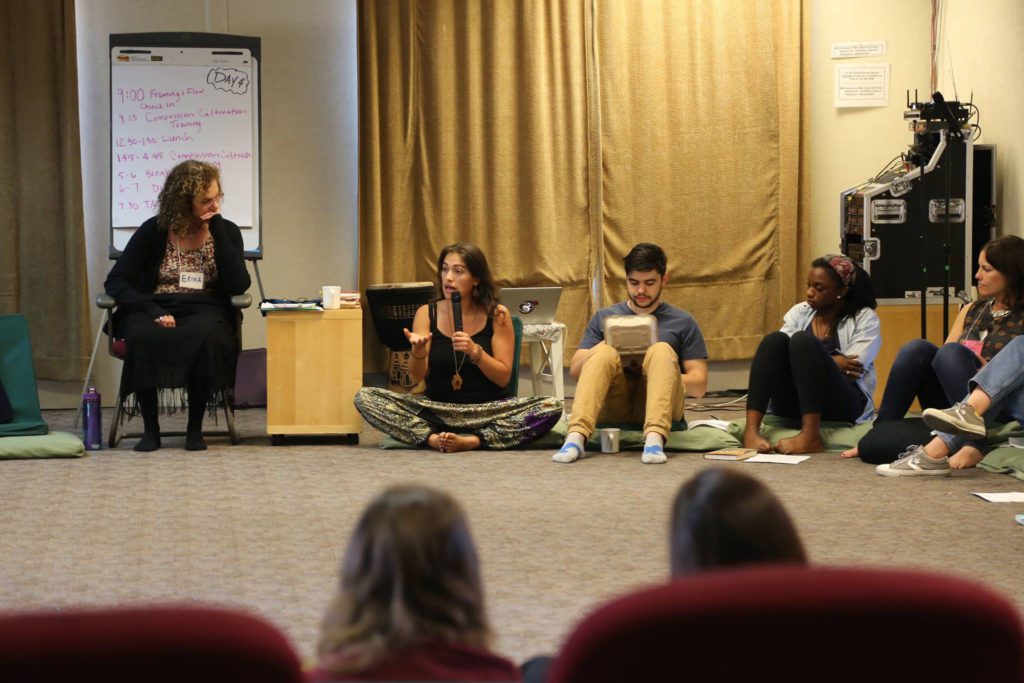 3. What tips would you give others applying for the Dalai Lama Fellowship?
The DLF application process is very personal since the fellowship curriculum focuses on personal growth. Therefore, it is important that applicants are sincere about their interest in personal growth and demonstrate how they think they will benefit from the training. In addition, applicants should understand that the DLF is a space where one's ideas will be challenged. In the application, demonstrating critical thinking skills and a desire to seek out different ideas and opinions is very important. My application process consisted of a set of questions related to my interest and background, as well as a detailed description of my project idea. Apart from these writing pieces, I submitted a short video to give a face to my words and application. After this initial submission, there is one interview. My advice is always to be authentic and to show deep interest in the particular educational process the DLF aims to achieve. In addition, it is crucial to demonstrate a commitment to the cause that your project idea focuses on.
At the beginning of my fellowship, I developed my leadership vision: "To always be there for others, for the communities around me; waking up every morning with a strong sense of commitment, love, and solidarity." I hope that this vision will continue to light my fellowship project journey.
Sara Pan Algarra is a 2017 Dalai Lama fellow and is currently double majoring in Social Research & Public Policy and Theater at NYU Abu Dhabi. Growing up in Venezuela and later living in India, she has been inspired by Mahatma Gandhi's quote "the best way to find yourself is losing yourself in serving others," and therefore harbors a passion for service (which has been connected to her social work, community building, and volunteering experiences in Venezuela, Canada, India, and the UAE.) At her university, Sara works as a peer support student at the Career Development Center and as a student research assistant at the NYUAD Teaching, Learning, and Development Lab. She is a volleyball athlete, serves as a student representative on the Sustainability Committee, and is an active member of ADvocacy, the university's service group focused on migrant labor.
© Victoria Johnson 2017, all rights reserved.