Established in 1982, the Marshall Memorial Fellowship prepares leaders from Europe and the United States to further transatlantic relations. After six months of distance learning, fellows travel to the US or Europe, visiting either five different states or five European countries. During this transatlantic exchange trip, fellows are involved in important briefings about current affairs, business meetings, and make powerful international business connections. The nomination-only fellowship is designed for established career professionals with at least six years of leadership experience.
We talked to Sean Gray, a recent Marshall Memorial Fellow, to learn more about the fellowship and get some tips for preparing an application.
1. What inspired you to apply for the Marshall Memorial Fellowship?
The German Marshall Memorial Fellowship requires that candidates be nominated prior to applying. I was nominated by my boss Camille Walker Banks, the executive director of the Goldman Sachs 10,000 Small Businesses Program at Wayne State University. We had worked together in economic development for years prior to managing together, and she has always been a great advocate for me, teaching me to think about what's next, what gaps exist in my current work experience, and what opportunities might exist to fill those gaps. I was relatively unaware of the fellowship, though I have three or four acquaintances that are alumni.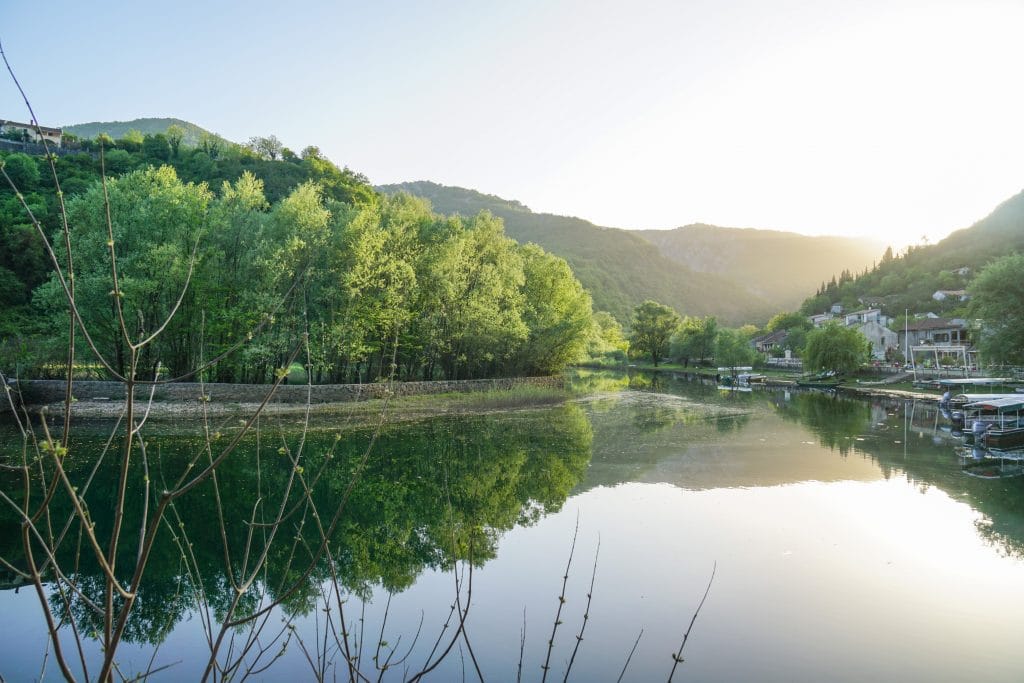 I reviewed the details of the fellowship and learned that fellows participate in months of study and research that culminates in a transatlantic exchange trip to five countries in Europe for American fellows and five sites in the United States for European fellows.
At the time of my interview for the program, I'd never been to Europe, so there was certainly a desire on my part to deepen my understanding of Europe's cultural and historical contributions to the United States. There is always a tendency to overlook or misunderstand causation and intentions when observing from only one side of a relationship. Also, as a new father, I was hoping that seeing Europe would help me raise my daughter to view her own opportunities globally. (It is honestly scary to see how committed some people are to the concept of American exceptionalism, immune to any critical analysis.)
What I hoped to gain professionally was a practical understanding of how European economic development professionals support business owners and how different countries view the role of national governments and international organizations in encouraging or regulating small businesses. I came away from the experience with a deeper understanding of economic development priorities in Europe and connections to professionals in Europe and the US.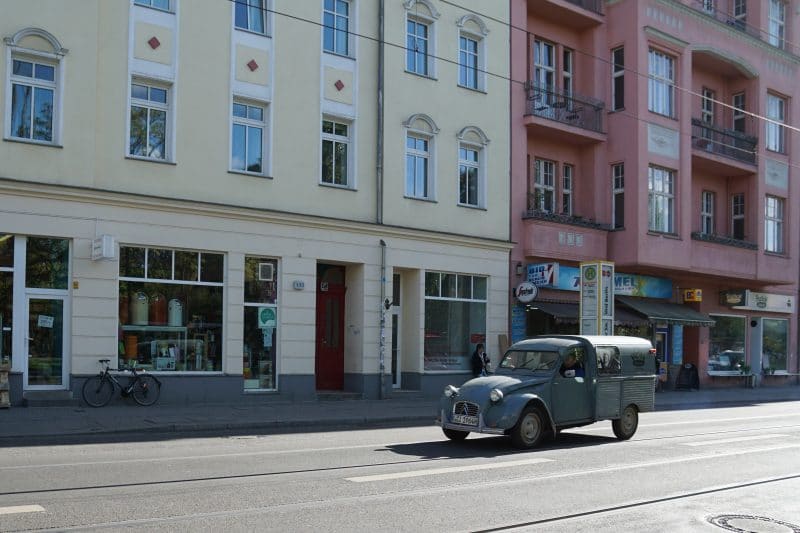 2. What have been some of the most eye-opening moments during your fellowship?
I was very fortunate to take part in the German Marshall Fellowship during the debate leading up to Brexit and before the election of Donald Trump. Further, France and Germany were in the midst of political unrest presaged by many cultural forces that were made more pronounced by the pressure of waves of refugees immigrating from across North Africa. Many of our conference calls and reading assignments leading up to traveling to Europe centered on understanding the inner workings of the European Union and United Nations. Some of the most impactful conversations we had focused on the plight of Syrian refugees, understanding the political dynamics of German elections, and learning the importance of stable and consistent United States engagement within the E.U.
The structure of the fellowship is exceptional, providing each fellow many opportunities to interact closely with the other fellows at every stage. We started in Washington D.C., where the American and European fellows came together for briefings and case studies. From there, all of the American fellows proceeded to Brussels, Belgium, where we spent time at briefings on the inner workings of European Parliament and NATO. We arrived in Brussels only days after 2016's coordinated suicide bombing attacks at air and ground transportation hubs. Seeing the memorials for the thirty-two victims, we felt the weight of arriving in the midst of a tragedy. Leaving anxious loved ones in the United States was stressful, but the graciousness of our hosts and the deeply thoughtful questions and professional behavior of my peers made me very humbled to have been selected.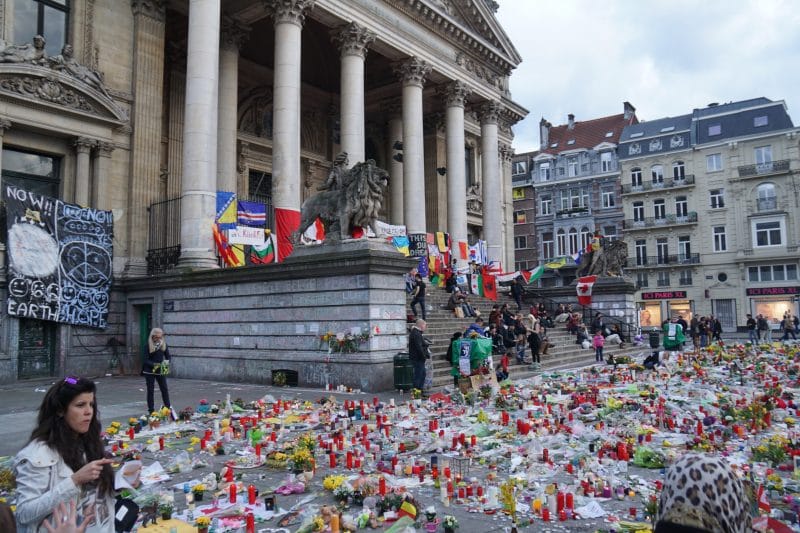 I will never forget our day trip to Ypres where we saw the thousands of graves of those who died in the fields of Flanders during WWI and again in the Battle of the Bulge during WWII. The echoes of the American Civil War in both conflicts brought to mind the sorrowful reflections of Abraham Lincoln's Gettysburg Address. I certainly came away more deeply convinced that a key test of our devotion to those who give their lives in battle is our commitment to preventing further loss of life.
While each fellow is assigned three unique country visits between initial sessions in Brussels and concluding the fellowship in Berlin, I felt particularly lucky to have been assigned visits to the United Kingdom, Turkey, and Montenegro. In each country, the fellows were required to establish a professional meeting that built on their professional experience or academic interests. Each day is tightly scheduled and in Turkey, we spent time in the capital Ankara and Istanbul. One of my more memorable lessons from Istanbul was never to schedule a meeting across the Bosporus Strait unless you have budgeted two hours for transportation there and back! Fortunately, the government business development agency I visited had a driver who returned me to my hotel in time for my next group meeting. Turkey also brought me face to face with some of the bravest journalists I've ever met.
One thing that surprised me was the sheer beauty of Montenegro. Seeing Montenegro – which has dealt with significant pressure from Russia since the dissolution of Yugoslavia – committed to accession into NATO impressed me. My visit to Montenegro gave me a lasting admiration for the history and culture of the Balkan states, particularly those that have had to stake out their identity in the shadow of Russia. I have remained engaged with some of our hosts in Montenegro. Reading the track record of Russian interference in Montenegro's governance in addition to their NATO accession process was very informative, especially in light of the United States 2016 Presidential elections.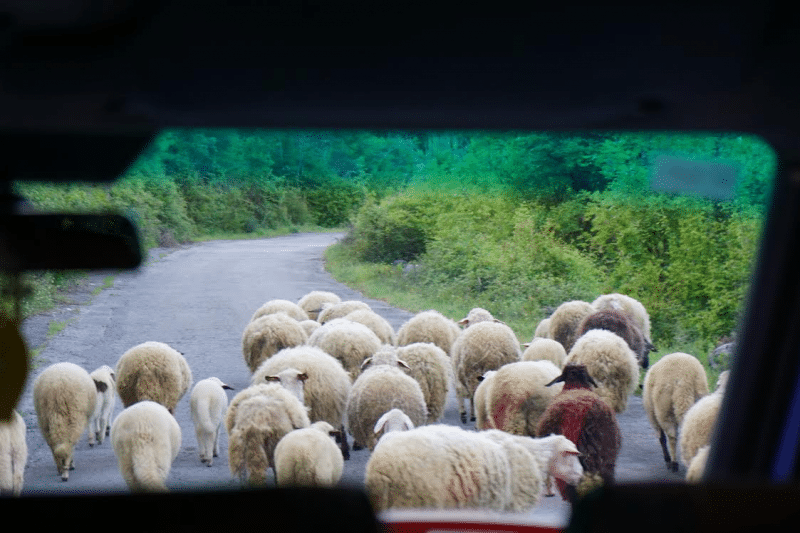 3. What tips would you give others applying to the Marshall Memorial Fellowship?
I would suggest that anyone interested in the German Marshall Memorial Fellowship do research into any alumni in their local network. I was honored to be selected, but I remain humbled by the quality of the other professionals who are all my dear friends now. We have continued to communicate and support one another in new professional and personal endeavors. Another useful element of the network is that you learn so much about each fellow from the questions they ask during the fellowship. Almost each week, someone reaches out in our group communications to share a resource or ask if another fellow has notes on a specific meeting or a contact at a given agency or government.
I think one really important element of being selected for this fellowship is to be a citizen diplomat committed to the importance of transatlantic dialogue and representing his or her own country thoughtfully and with the utmost respect for other cultures and professionals. The ability to organize your thoughts under pressure is also important because some government officials you meet with will record your meeting or have press and translators present. There are high expectations of your ability to work in uncomfortable situations, professionalism, and the situational awareness to avoid offending your hosts.
The fellowship requires the ability to participate in conference calls during the regular workday. Also, the traveling portion of the fellowship takes place over more than three weeks. This could be exceedingly difficult for a young parent or someone without a somewhat flexible schedule. Lastly, I would be very cautious about pursuing this fellowship solely for the travel opportunity. Days are quite packed and though the GMF staff does a great job planning travel, exhaustion can set in.
This fellowship was a great opportunity and it has caused me to think more broadly in planning the rest of my career. I highly recommend it for driven leaders who are ready to expand their network and deepen their understanding of transatlantic relations.
Sean Gray, a Detroit, Michigan native, currently serves as the associate director of the Goldman Sachs 10,000 Small Businesses program at Wayne State University in Detroit. He oversees the outreach and recruitment, alumni support, and business advising within the program. Previously, Sean served as a business consultant at the Michigan Small Businesses Development Center, a program of the Small Business Administration. While Sean's first exposure to entrepreneurship was growing up in a family of business owners, he went on to earn a Bachelor's Degree in business administration and a Master's degree in educational leadership, both from Eastern Michigan University. He is an avid supporter of the arts and culture.
Interested in applying? Bookmark the Marshall Memorial Fellowship to your ProFellow account.
© Victoria Johnson 2018, all rights reserved