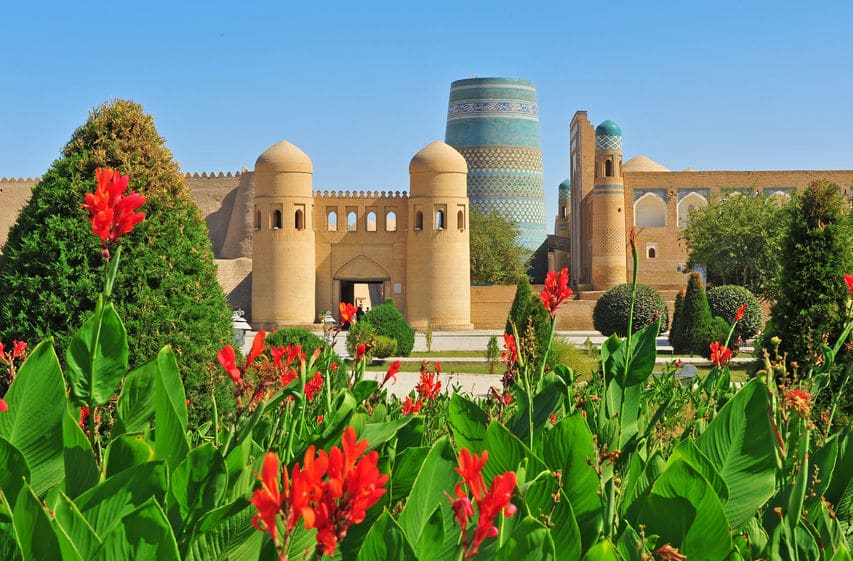 Have you ever wanted to study, research, or teach abroad? Fulbright can give you that opportunity!
The Fulbright program has announced a number of brand new awards in 4 world regions that will be available in the 2021-2022 season. These awards fall under the umbrella of the Fulbright U.S. Student Program, which offers two main types of grants. The U.S. Student Program for Study/Research allows recent graduates and early career professionals from the U.S. to undertake individually designed study/research projects that will take place during one academic year (9-12 months) in a country outside the U.S. The Fulbright English Teaching Assistantships (ETA) place recent college graduates and young professionals from the U.S. in classrooms abroad for up to 1 year to provide assistance to the local English teachers.
In 2021-22, there will be over 2,150 different Fulbright grants on offer in over 140 countries. This year's deadline for U.S. Fulbright awards is Tuesday, October 13, 2020 at 5pm Eastern Time. Be sure to confirm the deadline for the program you choose to apply for on the Fulbright website.
With opportunities for new graduates, graduate students, and professionals seeking out new international horizons, Fulbright provides new possibilities for personal and professional growth. Below are the newest grants offered this year in addition to established awards.
East Asia-Pacific
Burma (Myanmar) is offering 4 English Teaching Assistant Awards. ETAs will be placed at universities, teacher training colleges, or similar higher education institutes.
In Taiwan, 2 Master's Degree Program Awards are available to pursue full-time Master's degrees in Mind, Brain, and Consciousness at Taipei Medical University (TMU). A working knowledge of Mandarin or Taiwanese is useful, but not required.
Europe and Eurasia
The European Union is offering a Fulbright-Schuman Antall József Brussels Award, a six-month grant for research for a fellow based at the Brussels office of the Antall József Knowledge Centre. It funds projects exclusively dealing with U.S.-EU relations, EU institutions, or EU policy.
Finland is offering a Fulbright-University of Jyväskylä Graduate Award, designed for U.S. students who wish to complete a full master's degree at the University of Jyväskylä. Finnish or Swedish language proficiency is not required unless it is needed to successfully complete the project/study plan.
In France, there are three new Fulbright-Université de Paris-Saclay Doctoral Research Awards for students enrolled in a doctoral program in the U.S. to pursue research for their theses at the Université Paris-Saclay. Candidates may carry out research projects in any of the disciplines represented at Université Paris-Saclay.
Greenland is offering 4 English Teaching Assistant Awards. ETAs will be hosted in Nuuk, which has 17,000 inhabitants and is a vibrant little city; however, the weather is harsh come October with frost, snow, and very little daylight. Due to the environmental conditions, a grant period is only possible for four months from mid-August to mid-December and then again in mid-January. (ETAs should plan on returning home during that time.)
Ireland is offering a variety of new programs for US graduate students. These include the Fulbright/Peter Real Analog Devices Bernal Award, which enables U.S. citizens to complete a fully funded PhD at the University of Limerick over a period of 4 years, and 2 Fulbright/RCSI PhD Awards for U.S. citizens to complete a fully funded PhD at the Royal College of Surgeons in Ireland over a period of 4 years. In addition, there is the new Fulbright/Sustainability Award at Kemmy Business School for US citizens to complete a one-year full-time taught Master's program at the Kemmy Business School.
In the Netherlands, the Fulbright/Delft University of Technology: Industrial Design Engineering Award is a scholarship partly covering tuition fees and living expenses for 2-year MSc programs. The faculty has three MSc degree programs in Industrial Design Engineering on offer: Design for Interaction (DfI), Strategic Product Design (SPD), and Integrated Product Design (IPD). All MSc degree programs are fully taught in English and take two years of studies to complete. 
Portugal is offering 2 Fulbright-Azores Regional Government Study/Research Awards, an opportunity for U.S. citizens for personal development through educational and cultural exchange.
In Spain, the new Fulbright-Master's Program in Spanish Second Language Teaching at ILCE Universidad de Navarra is available to pursue a full-time Master's degree in Spanish Second Language Teaching (MELE: Máster Español Lengua Extranjera) at Universidad de Navarra (Spain).
Middle East and North Africa
Israel is offering 4 PhD Research Programs, a grant for PhD students to undertake one semester of research during the 2021/2022 academic year. This program is designed to provide research opportunties by utilizing local resources as well as gaining international experience. Grantees plan their own projects, which may include independent library, archival or field research, consultations with local professors or a combination of such activities. 
South and Central Asia
Uzbekistan is now offering 10 English Teaching Assistant Awards. Placements are available in public schools and universities. Note that Fulbright grantees may be the only American in the region, requiring independence and resilience. 
Conclusion
Fulbright opens many doors for personal and professional development! Their large range of programs and international focus would give you a potentially life-changing experience. We wish you good luck as you find your perfect fit, and remember to visit ProFellow for tips on the Fulbright application process.
© Victoria Johnson 2020, all rights reserved.