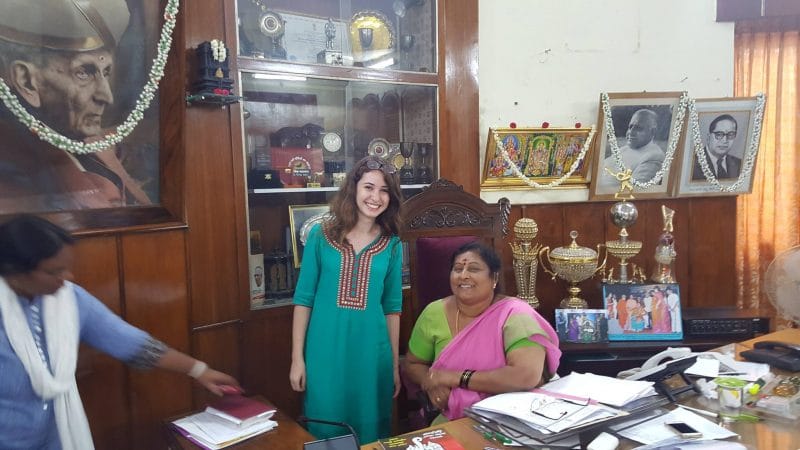 Our guest author Nicole Krishtul writes about her experience applying and working through the Jeannette K. Watson Fellowship, a three-year program that provides internships, mentoring, and educational opportunities to New York City undergraduates who want to make a difference in our world.
By guest author Nicole Krishtul
Sending me around the world to places I never thought I'd be to do the kind of work that resonated deeply with own values, my Jeannette K. Watson Fellowship experience has been transformational.
The first summer of the fellowship involves a (paid!) internship in a leading local New York City organization. I found myself at the Office of the President of the Institute of International Education, working across from the United Nations. The mission of the organization is to create a more peaceful and connected global world through international cultural exchange. I learned from global leaders tackling problems associated with the "lost generation" of Syrian refugees, specifically the generational loss of knowledge that happens when the lives of students and academics are too disrupted to make continuing their education a possibility.
The following two summers, you have the opportunity to self-initiate an internship anywhere in the world. The second summer, I worked with a small grassroots-style non-profit fighting against inequality in Bangalore, India. I conducted ethnographic research on political participation, looking at the effects of caste, class, and gender on people's ability to advocate for their communities in the world's largest democracy.
The final summer of the program, I interned in Melbourne, Australia through 100 Resilient Cities, an organization designed to prepare cities for the challenges of the 21st century. I worked on community development projects that empowered residents to be a part of the decision-making processes that impact their neighborhoods. When I wasn't petting kangaroos, admiring Melbourne's famous street art, or diving into the Great Barrier Reef, I saw the impact that cohesive and engaged communities can have. Neighborhoods who know and feel connected to each other are more likely to help each other our both in good times and bad.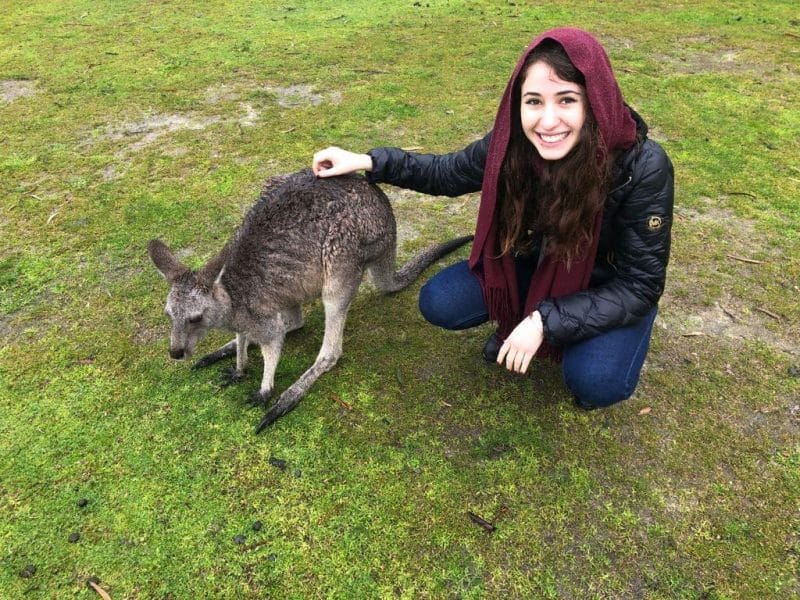 The last two summers showed me how a city is ultimately a collective democratic project, one that everyone must have the opportunity to participate in. That's why I took advantage of the fellowship's "Discovery Fund"—an extra set of funding that fellows can utilize for a project that will further develop their personal, cultural, or professional potential. I planned a two-week trip to New Zealand to learn about youth leadership and their role in innovative community engagement processes.
People commonly brush off millennials as lazy, self-centered, and apathetic. In New Zealand, I met young people who were taking charge in their communities. Following the earthquakes in Christchurch in 2010 and 2011, a "Student Army" took to the streets to help rebuild the city. I met with groups that helped turn an old, drab parking lot into a vibrant space designed by young people for young people. There were giant spray cans for people to practice their art on, and a voting station for the area's next community project. In the nation's capital city of Wellington, I was amazed by the Youth Parliament and the City Council's use of virtual reality to help community members visualize plans for the city!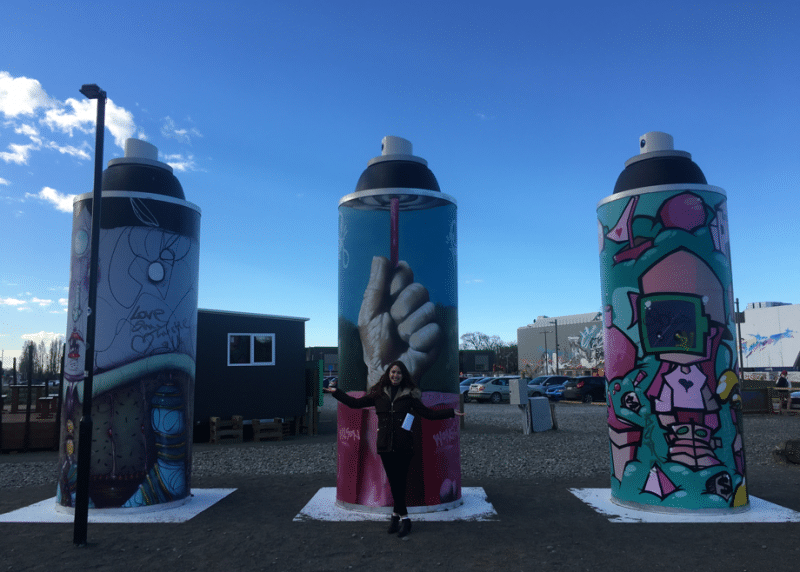 Aside from all the incredible places I've been able to visit and inspiring work I've been a part of, the most profound impact this fellowship has had on me was deeply personal, relating to my own self-confidence. I always felt like a quiet and introverted person, but during the fellowship, I became more and more interested in the types of issues that don't allow you to be shy and quiet. If you want to be a leader, you must learn to make your voice heard. The Watson fellowship teaches you how to follow your personal convictions and how to take smart risks, access your resources, and be courageous. The fellowship might place you in some challenging new places, and through this, you learn to become an adaptable person who can follow your own instincts, push your own boundaries by stepping outside your comfort zone, and explore a full range of possibilities.
The Application Process
I applied to the fellowship in my freshman year of college after learning about it through an e-newsletter. I wasn't feeling confident about my own chances after looking into all the incredible accomplishments of previous recipients. However, I put aside the imposter syndrome and applied anyway.
I gathered my recommendation letters and filled out what felt like the world's longest application (which in retrospect, isn't at all). The next step was an interview. I prepared and prepared only to find myself crying during the interview. I didn't cry because I was nervous, but because I began speaking about something I was deeply passionate about, and got a bit too emotional about it! Needless to say, I didn't get the fellowship that year.
Nevertheless, I applied again the next year. I learned to speak more confidently about myself and my interests, and I had broadened those interests. I came into college thinking I was absolutely going to become a U.S. History high school teacher. However, after being involved in community organizing, policy, and taking new types of classes, that career path evolved into a much larger passion for understanding the various manifestations of inequality both inside and outside the education system, and how those inequalities impact civic engagement. By the time I applied again, I was more prepared to talk about the values and beliefs that guided me.
Advice for Prospective Jeannette K. Watson Fellows
1. It's okay to have a healthy existential crisis!
Applications can feel daunting, and sometimes people are discouraged that they don't have answers to the questions right away. My advice to people is often to have a healthy existential crisis—take your keyboard or pen, and asking yourself some big guiding questions and then write whatever comes to mind. Questions like: What drives you? What is important to you? What are your values? What have you done that demonstrates those values? What impact do those values have on your own life? Who inspires you and why? Why were you so drawn to this particular fellowship? What could get out of it?
Don't worry about having a cohesive narrative all at once. Write out everything you can without worrying about grammar and syntax. First create the messy map of your life, connect the dots later.
2. Don't let imposter syndrome stop you.
It's unfortunately common to feel like we're not good enough. We compare ourselves to others who we think went to better schools, or did more something more impactful. But often, even those who receive prestigious fellowships feel the same way!
Don't feel like you need to have changed the world by the age of 20. Instead, show people that down the line, you're capable of it! The seemingly small things that have had a big influence on your life matter. The Jeannette K. Watson is looking for people with leadership potential, who are open to new experiences and are ready to challenge themselves. Stay true to yourself and own your narrative.
3. Don't go at it alone.
Have a support team! Applicants are often far too humble, and we need the encouragement of friends, family, professors, or co-workers to remind us about our best attributes. It's incredibly helpful to talk out our ideas for application responses, potential responses to interview questions, or about any worries or anxieties that are preventing you from moving forward. Assemble your group of cheerleaders, and let them support you along the way!
Interested in applying? Bookmark the Jeannette K. Watson Fellowship to your ProFellow account. 
Nicole Krishtul studied Political Science and Public Policy at CUNY Hunter College to pursue her interest in urban development and increasing people's participation in decision-making processes. Through the New York City Urban Fellows program, Nicole is currently working at the New York City Police Department in the Project Management Office on multi-stakeholder collaborative initiatives. 
 © Victoria Johnson 2018, all rights reserved.