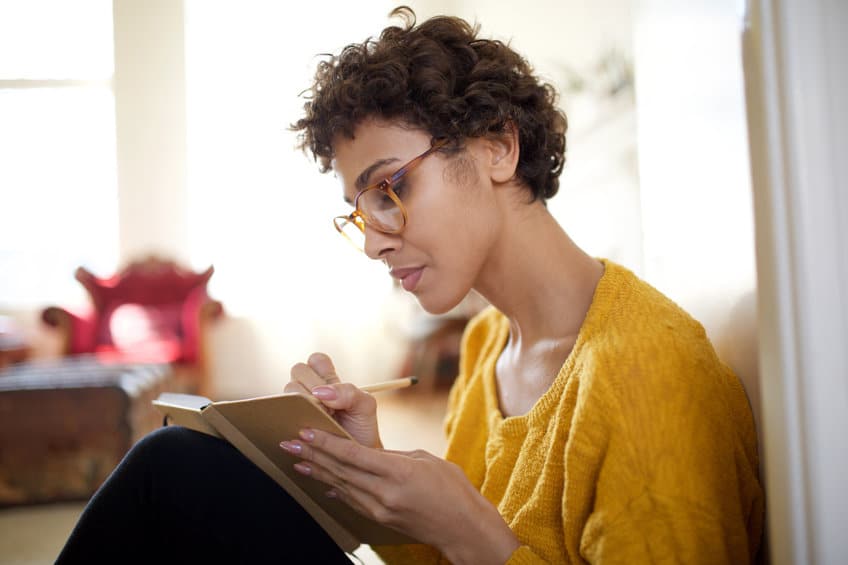 We all know the trope of the "starving artist," but did you know there are plenty of opportunities for writers and poets to receive generous funding to explore their creative pursuits? Poetry fellowships offer opportunities for both emerging and established poets to write, travel, attend conferences, pursue advanced study, and benefit from mentorship. 
As the world continues to grapple with a public health emergency, global conflict and instability, the existential threat of climate change, and more, poetry is more vital than ever. In the words of Audre Lorde, "Poetry is not a luxury. It is a vital necessity of our existence."
These 10 Poetry Fellowships will allow poets to hone your craft and develop your writing portfolio so your words can have an even greater impact on society and our collective global understanding. 
Five Ruth Lilly and Dorothy Sargent Rosenberg Poetry Fellowships in the amount of $25,800 each are awarded each year to young poets in the U.S. through a national competition sponsored by the Poetry Foundation, publisher of Poetry magazine. Applicants must be U.S. citizens between 21 – 31 years of age at the time of application.
The year-long program is intended to provide an emerging children's writer with the financial support and office space needed to complete one literary work for children or young adults. Benefits include a $23,000 stipend, up to $2,000 assistance for coaching or editorial assistance, private office space at the Boston Public Library in Copley Square, and the opportunity to present your manuscript at a public reading. All genres, including poetry submissions, are welcome. 
The Wallace Stegner Fellowship annually offers five two-year fellowships in the field of poetry. Fellows are regarded as working artists, intent on practicing and perfecting their craft. The only requirements are writing and attendance at a weekly three-hour workshop with Stanford faculty. Fellows receive a living stipend, educational benefits, and health insurance. 
Established by internationally renowned poet and philanthropist Marcus Harris, this fellowship is designed to encourage young poets to pursue further writing and publishing efforts. One $500 fellowship is awarded each year based on the quality of the applicant's writing sample. Applicants must be between 18 and 30 and include 10 typed self-standing poems highlighting at least three different topics. 
The National Endowment for the Arts Literature Fellowships program offers $25,000 grants in prose and poetry to published creative writers that enable the recipients to set aside time for writing, research, travel, and general career advancement. This program operates on a two-year cycle with fellowships in prose and poetry available in alternating years. In 2022, applications for poetry are being accepted. 
The Emerging Voices Fellowship provides a virtual five-month immersive mentorship program for early-career writers from communities that are traditionally underrepresented in the publishing world. The fellowship includes one-on-one mentorship, access to panels and Q&As with industry leaders, Masterclasses and workshops, and other benefits that would allow poets from diverse backgrounds to gain a better understanding of entering and succeeding in the publishing industry. 
PEN America's Writing for Justice Fellowship will commission six writers — emerging or established — to create written works that illuminate critical issues related to mass incarceration. Proposed projects may include poetry collections, in addition to other mediums of expression. Fellows receive mentorship and an honorarium of $10,000. Writers age 21 and up are invited to apply.
The LIFT–Early Career Support for Native Artists program provides one-year awards for early-career Native artists to develop new artistic projects. Fellows' work should aim to uplift communities and advance positive social change. Eligible applicants must be Native artists working in poetry writing or other modes of expression. LIFT awards up to $10,000 for a proposed project, with $2,500 earmarked for the artist's benefit and wellbeing.
The Creative Fellowship program invites poets and other artists to propose creative projects that would benefit from the resources available in the Woodberry Poetry Room at Harvard Library. The Creative Fellow receives a stipend of $4,500, access to a range of Harvard Library special collections (including the Poetry Room), and in-depth research support from the WPR curatorial staff. 
The Just Buffalo Literary Center invites adult poets of all ages and stages of their career to apply for its Poetry Fellowship. Fellowship benefits include a $1,500 stipend, a month of free lodging in Buffalo, and an opportunity to read at an event curated by Just Buffalo Literary Center.
Interested in MFA Programs? Check out our list of Fully Funded MFA Programs in Creative Writing, and sign up to save your favorites to your free ProFellow account.
©️ ProFellow, LLC 2022, all rights reserved.