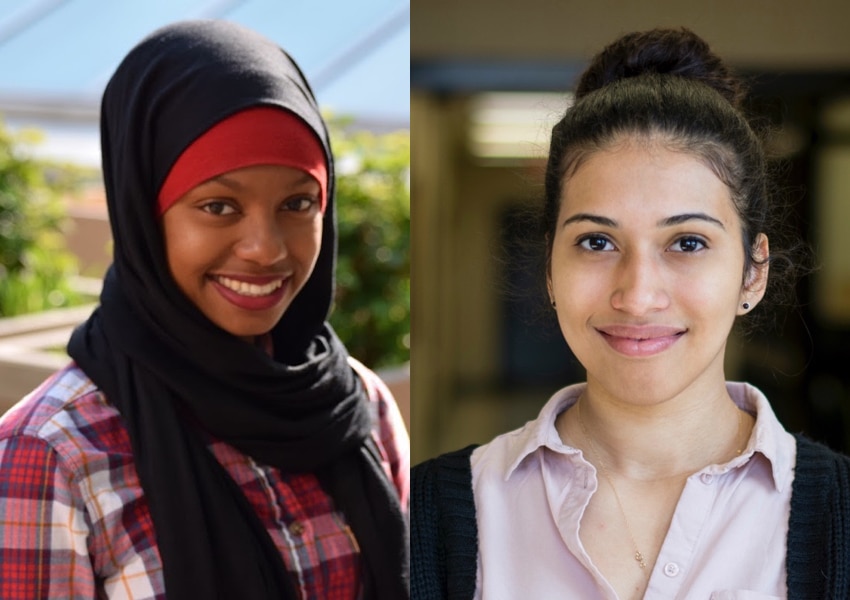 In response to the impact of the coronavirus pandemic, the U.S. Department of State and Partners of the Americas launched an emergency Rapid Response grant program under the umbrella of the Citizen Diplomacy Action Fund for U.S. citizens who are former or current participants of U.S. government-funded and U.S. government-facilitated exchange programs, such as Fulbright and the Global Undergraduate Exchange Program (among many others). This grant helps alumni implement projects that bolster democratic principles and meet newly-arisen needs in the wake of the pandemic. 
We talked to Zainab Ali and Alexandra Hauke, Fulbright alumni who are working together as Citizen Diplomacy Action Fund recipients, to learn more about the program and get some application tips.  
1. What inspired you to apply for the Citizen Diplomacy Action Fund? 
We really had to dig deep to come up with the 'Finances for the Future from A to Z' idea. We knew we wanted to target a community that meant something to the both of us. We chose Greensboro because we are both North Carolina A&T State University Alumnae. We had spent a significant amount of time in the charming city, and we wanted to support the students in the area and pay it forward in the city that we called home and developed a connection with. 
We pictured ourselves as students again during this pandemic and then it hit us: a lot of students lost jobs, internships and other developmental experiences this spring and summer due to COVID-19. We wanted to give students the opportunity to develop professionally and personally and allow them the opportunity to learn, grow and use the knowledge gained from the webinar series in the future. With COVID-19 impacting finances and an increased expressed interest over the past few years within the 14-24 age group about financial stablility, we thought financial literacy would be the best topic to go with. 
As such, we created a 6-month webinar program that would encourage and support students during these times. We hope by the end of this program students will have learned key financial skills and have the opportunity to have any questions they might have had answered. Lastly, we are hosting an essay contest at the end of the webinar series to promote reflective thought on how financial literacy and preparedness could mitigate the impact of pandemics such as the COVID-19 outbreak. Additionally, we wanted to help the local Greensboro business community, so we came up with the idea to make the prizes gift baskets filled with products from Greensboro stores and business. This would promote the local businesses and boost their sales, providing them with new potential customers in addition to encouraging the prize winners to support more locally-owned businesses in the area.
2. What impact has Finances for the Future had on your community? 
Alex: So far the impact seems to be extremely positive! We just finished our first webinar out of six, with the topic referring to the best ways to save and stretch money. The group that participated was very interactive, asking questions, participating in group discussions and being positively engaged.
Zainab: Due to our target audience being so specific, we've been able to give all of our attention to the community. We have chosen specific financial topics that will improve their financial literacy and motivate them to prepare for the real world. Ultimately, we are able to focus solely on the needs of students in the community, as well as contributing to the needs of the local business in the area by incorporating a way to support their businesses. This allows our impact to be significant on a local scale, which we hope will also have an impact on a national and global scale in the future.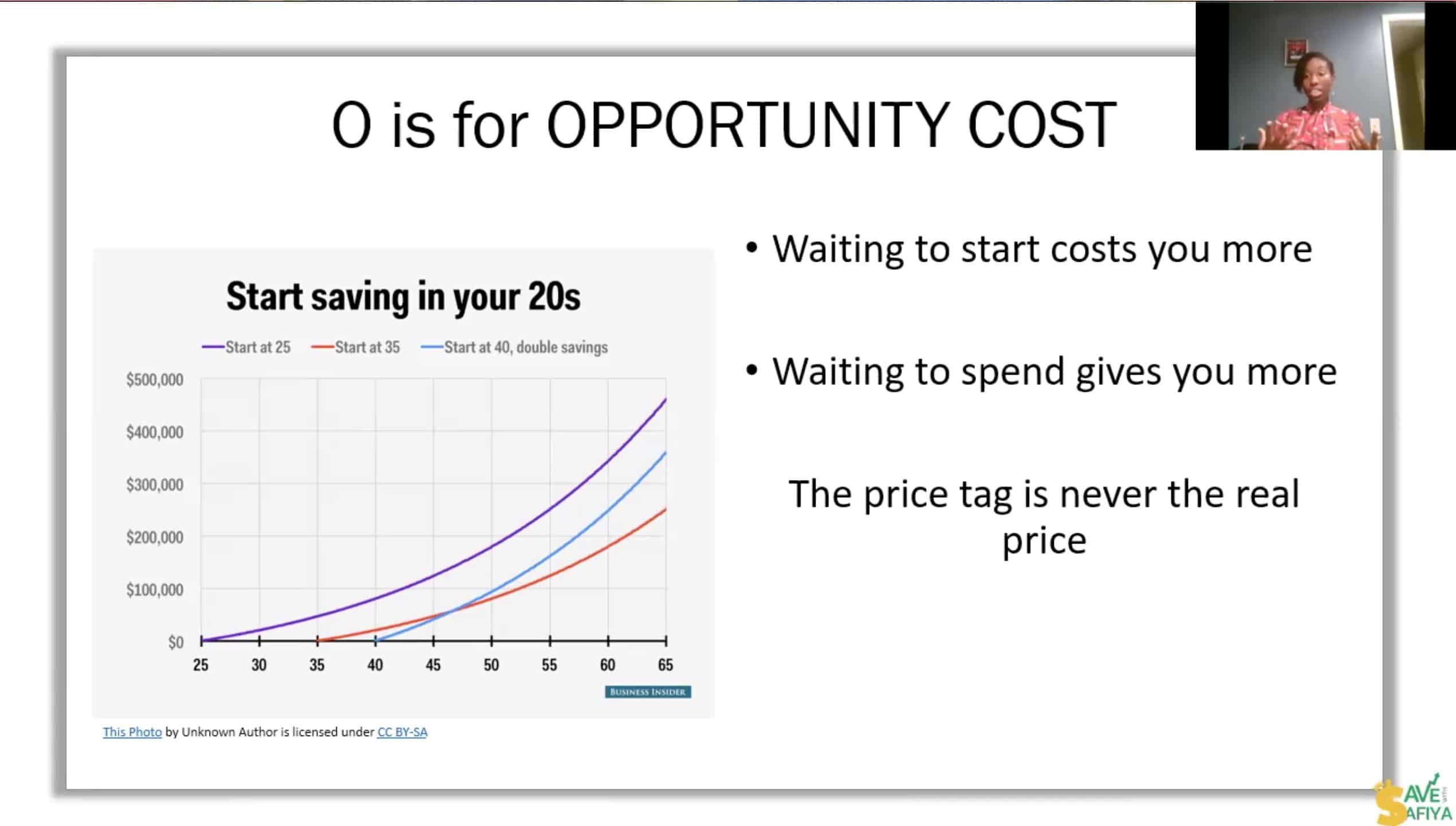 3. What have you enjoyed most about your Citizen Diplomacy Action Fund project so far? 
Alex: I really enjoy reaching out to students in the Greensboro community! A lot of the advertising we conduct is through social media, and it's nice to be able to connect with students and discuss their potential interests in finances. So far, those conversations have continued during the sessions with our speakers!
Zainab:  It has been rewarding to develop a program that we know will be beneficial to students and their futures. I have really enjoyed working with Alex to develop such a powerful program, and to see it in action has been amazing. Although we just kicked off our webinar series, we have been able to interact with many students and even develop relationships with the guest speakers we've invited to present at the webinars. It's been a great personal and professional development adventure for both of us, and we hope that this project will have a large impact on the students we're working with!
4. What tips would you give others applying to the Citizen Diplomacy Action Fund Fellowship? 
Alex: I would recommend that anyone who is interested in applying give themselves plenty of time to work on their application. The brainstorming process alone took Zainab and me several days. I would also recommend reaching out to peers, former professors and other mentors for advice. I believe Partners of America (who implements the program in partnership with the Bureau of Educational and Cultural Affairs) is looking for candidates who are interested in empowering and inspiring their communities through feasible projects. 
Zainab: I would suggest that candidates be flexible because there will be curveballs. For example, during our application process, we were asked to review a few of our project details to make it a little more accommodating and to abide by certain restrictions of the grant that we weren't aware of. Fortunately, the review committee was kind enough to provide us with recommendations and Alex and I were able to work together to fix up the grant proposal and re-submit it for approval. Additionally, during our project development, we thought we had considered every malfunction and possibility; however, there have been a few minor inconveniences that have popped up that we have managed to be flexible and work around, so my advice is to be flexible at all times! Another suggestion for applicants would be to be creative, think outside of the box, and don't be afraid to present a wild idea that will have a huge impact on the community. They will love it and may suggest ways to make it even better!  
Alexandra Hauke is a 2019-2020 recipient of the Fulbright-Austrian Marshall Plan Foundation Award for Graduate Studies and Ph.D. Research in Science and Technology. She spent her time abroad working with her host affiliation to analyze methane emissions from biogas manufacturing plants in Austria to reduce fugitive GHG emissions. Her goal concerned the completion of a technical paper covering what she's accomplished with recommendations for the American Biogas Community in order to share knowledge in the pursuit of international collaboration and learning. Alexandra is a graduate of North Carolina A&T State University, Class of 2019. She is also the co-founder of a new project called Finances for the Future A-Z, which was funded by the Citizen Diplomacy Action Fund for U.S. Alumni (Rapid Response) and sponsored by the U.S. Department of State.
Zainab Ali is a proud North Carolina A&T State University graduate, 2017. Zainab has a background in Meteorology and Data Analysis. Zainab was awarded a Fulbright U.S. Student Program graduate award, 2017-2018. During her Fulbright year, Zainab earned a master's degree in Applied Meteorology from the University of Reading, in the United Kingdom, where she studied how certain meteorological and climatological features can impact cocoa crop cultivation in Indonesia. After completing her Fulbright year, Zainab joined a data analytics and software solutions company as a technical meteorologist where she played a critical role as a researcher, analyst and developer on the Earth and Atmospheric Science team. Zainab and her project partner Alexandra Hauke (NCA&T and Fulbright Alumna) were recently awarded the Citizen Diplomacy Action Fund Rapid Response Award. With this award, they have developed a financial literacy program for students in the Greensboro Community, which aims to promote community resilience and engagement in direct response to the Coronavirus pandemic. 
Interested in applying? Bookmark the Citizen Diplomacy Action Fund to your ProFellow account.
© Victoria Johnson 2020, all rights reserved.