The African Changemakers Fellowship is for impressive African visionaries between 25-40 years old. The program empowers fellows to positively impact their communities across Africa and beyond. Designed to develop future African leadership and entrepreneurial skills, the fellowship offers a free 5-week online training curriculum, mentorship, collaboration, and a connected network of changemakers. The program has five areas of focus – civic engagement, entrepreneurship, leadership, project management, and social enterprise. Fellows commit to the online training for 5 hours each week and participate in meet-ups with other program participants.
We talked to Timothy Ugbaja, a recent African Changemakers Fellow, to learn more about the fellowship and get some tips for preparing an application.
1. What inspired you to apply for the African Changemakers Fellowship?
In 1993/94, I was a victim of injustice. I participated in a federal government scholarship competition for all public primary schools pupils in the sixth grade. I scored the best from local government, zonal, and regional levels, which qualified me to compete at the federal level. I did my best, and I won at the federal level. However, there was an attempt to short-change me out of the first position, giving the prize to the candidate in the second position. This was exposed, and the matter became a serious contention between the two top officials because one insisted that I be given the rightful position. That led to the cancellation of the entire competition and the awards. We received both the news of the conflict and the cancellation through a newspaper publication, which stated my name and the names of those involved.  That was my early experience of injustice, but I realized that the official, someone I never knew, had fought for me to get the award. If he hadn't, I would not have known what had really happened. Likewise, I have to fight for others too. Even after the award was canceled, I still remember that the Principal of my school, Mr. C. C. Okereke of Enuda High School Abiriba, recognized me and gave me a cash award. Merit should be upheld, and hard work should be rewarded.
During my investigations into the motivations of crimes in 2015, I went undercover. I worked with my colleague to spend a night in a police cell to get firsthand information from inmates. This happened on April 24, 2015. I was arrested by the police, arraigned to Abia State Mobile-police Base Police Headquarter in Umuahia, and was remanded in a cell. I acted like a bad guy so that I would be welcomed. I met thirteen inmates of all ages. They included a poor widow, a teenage girl, and four young men.
The widow had spent three months, two weeks and two days in the police cell as of the time I met her. She told me why she was in the cell. Several months before, her 17-year-old daughter became pregnant. She was worried about the welfare of her daughter because of her poverty. Another woman approached the widow with an offer. She offered to take care of the widow's daughter and the unborn child on the condition that they were let her adopt the baby. The widow hardly had an option; she accepted the offer. She wanted to avoid mother-child mortality and to ensure that her daughter was properly cared for.
A witness reported the deal between the widow and the woman to the police, which led to the arrest of the widow, her daughter, and the woman. The case had been resolved, but the widow was still unlawfully detained for extra three months because she had to be bailed out with three hundred thousand nairas (roughly $800).
I gathered other inmates' stories that also inspired my sympathies and revealed a high level of injustice. The following day, my colleague and I appealed to the police commissioner so that we could leave the cell. We then engaged our Human Rights Lawyer, Barr Moses Ogbonna Esq., who took up the matters of the woman, the girl, the four underaged boys, and two other men who were unlawfully detained. According to the law, bail is free, but these inmates were intimidated and asked to provide a sum they could not afford. After our intervention on their matters, the nine inmates' cases were dismissed and settled without any other cost. It was a great achievement to give them justice and behold them dancing home, smiling again to meet their families. Yes, they cried and were surprised to hear that I came to the cell just to hear them. This is one of the numerous ways I have sought justice for others.
I was attracted to apply to be Africa Change Maker Fellow because I knew that it would expose me to invaluable professional networks without borders and limitations, enabling me to fulfill my global dream of justice for everyone. I anticipated that it would also engage me in challenging, varied, and interesting work beyond my border, to other parts of the world. As an African Change Maker Fellow, I was able to access funds for global projects, travel abroad to learn and empower other African citizens, and increase my impact in my sector. In a world of numerous challenges, I see opportunities to explore and make lives better. I believe I have a solution to every world's challenge.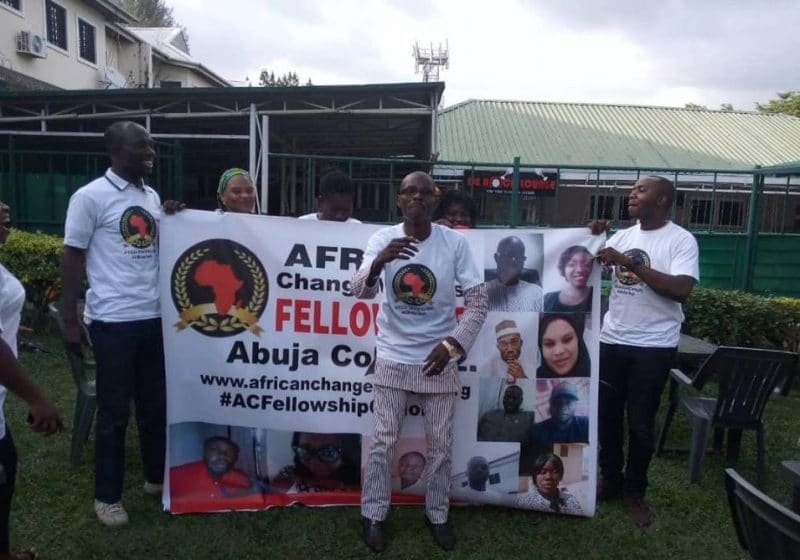 2. What have been some of the most eye-opening moments during your fellowship?
My projects have been an exciting part of my fellowship program. Having been through an education system and understanding that education is the best legacy for the future generation, it has always been my dream to see every child receive a quality education. Unfortunately, it often seems that quality education is made for the rich alone, while the poor cannot access it.
During the fellowship program, my most eye-opening experiences happened when I met fellows with different worldviews and opinions other than mine. I had been working on projects ensuring quality education for every child, especially in Nigeria before our meet-up with other ACFellows in September. There, I learned from other fellows that the curriculum our schools are using is an Industrial Age curriculum. I saw that we needed a review of it to suit the present Artificial Intelligence Age. The 21st Century Artificial Intelligence Age curriculum comprises entrepreneurship, technology, and artificial intelligence; this enables students to think beyond the present when solving problems around them using technology. This makes them think of programming devices and coding, facing the world's intelligence challenges irrespective of nationality or region.
The content of the curriculum is still relevant and the changes have long protocols to be effected. As a result of the meet-up with other ACFellows, I developed a merged curriculum of both the present Artificial Intelligence and Industrial Age curriculum to produce a digital education for children in the 21st century. The fellowship experience harnessed my ideas and projects through other fellows' ideas and inputs.
After this experience and doing nationwide research during the African Change Makers Fellowship, I established a Universal Education Management System (UEMS), which resolves education management leadership problems. It is an online education management system and professional development resource that provides:
E-school curricula availability
Transforming training and professional development e-resources
Teachers' activity e-monitoring and assessment
Automatic upgrading of teachers with leadership skills
Automatic teachers' placement
Automatic recruitment test and assessment
E-teaching aid and subject texts availability
E-books of subjects availability with publisher or authors contact
E-shopping for hardcopy texts
E-mentorship
Scholarship information for students
This will be an open source delivered through a website.
My organization is presently running weekend programs on artificial intelligence for kids and families and digital marketing training for market women. We have more than 50 women participating.
Our next project is a "fix it mClass". Fix it mClass is a program I designed to fix the broken future of every child. mClass is a free quality mobile school project. It takes free education to those children in Internally Displaced Persons camps and feeds them in the process of their learning period. I am using a curriculum that merges Artificial Intelligence and Industrial Age curriculums to train children through digital. The project is expected to commence from March 2019.
3. What tips would you give others applying to the African Changemakers Fellowship?
There are a few tips I can give to future applicants to the African Change Makers Fellowship to be successfully selected:
You must be proud to be an African. This will definitely show in the way you respond to interview questions and in your application essays.
Display a track record of leadership and achievements. Do several volunteer projects; as many as you can.
Show your entrepreneurial spirit. You must be a problem solver. You must be courageous in the midst of life's uncertainties. And be ready to try new ideas, despite the danger of failure.
Be sure of the path you are taking and your decisions.
Be convincing in your interview and in your application essays.
When you achieve these things, I believe you are already on your way up there.
I think my application stood out because I tried to be realistic in my concept, ideas, and the solutions I was bringing in. I sounded confident in my interview and proud of my work so far – something I am sure my interviewers took note of.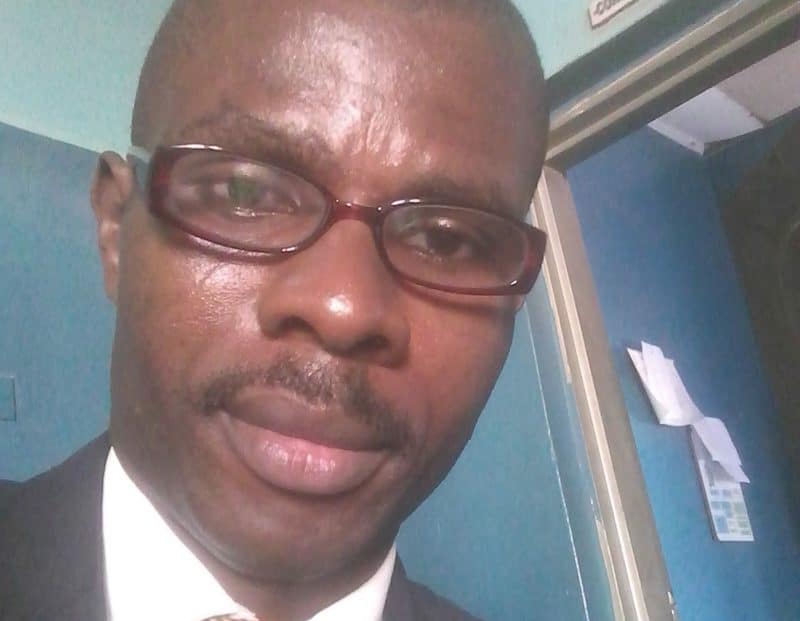 Timothy Ugbaja (ACFellow, OSL) serves as Project Director at Odyssey Educational Foundation, 5 Marthin Luther King Jr. Street, 5th Avenue, Gwarimpa, Abuja, FCT, Nigeria. He is the founder and Chief Executive Officer of NFAM Media Ltd. He is a popular scriptwriter and director and won the IMLC award in October 2011. He works with Odyssey Educational Foundation, exploring the possibilities of making the world a better place for future global citizens. He is also a partner/Director in Face of Hope for the Needy Initiative, fighting poverty and gender inequality and empowering women and Youths. He has a theological education from the Assemblies of God Divinity School, Nigeria and a B.Sc Honors in Microbiology from Abia State University.
Interested in applying? Bookmark the African Changemakers Fellowship your ProFellow account.
© Victoria Johnson 2018, all rights reserved