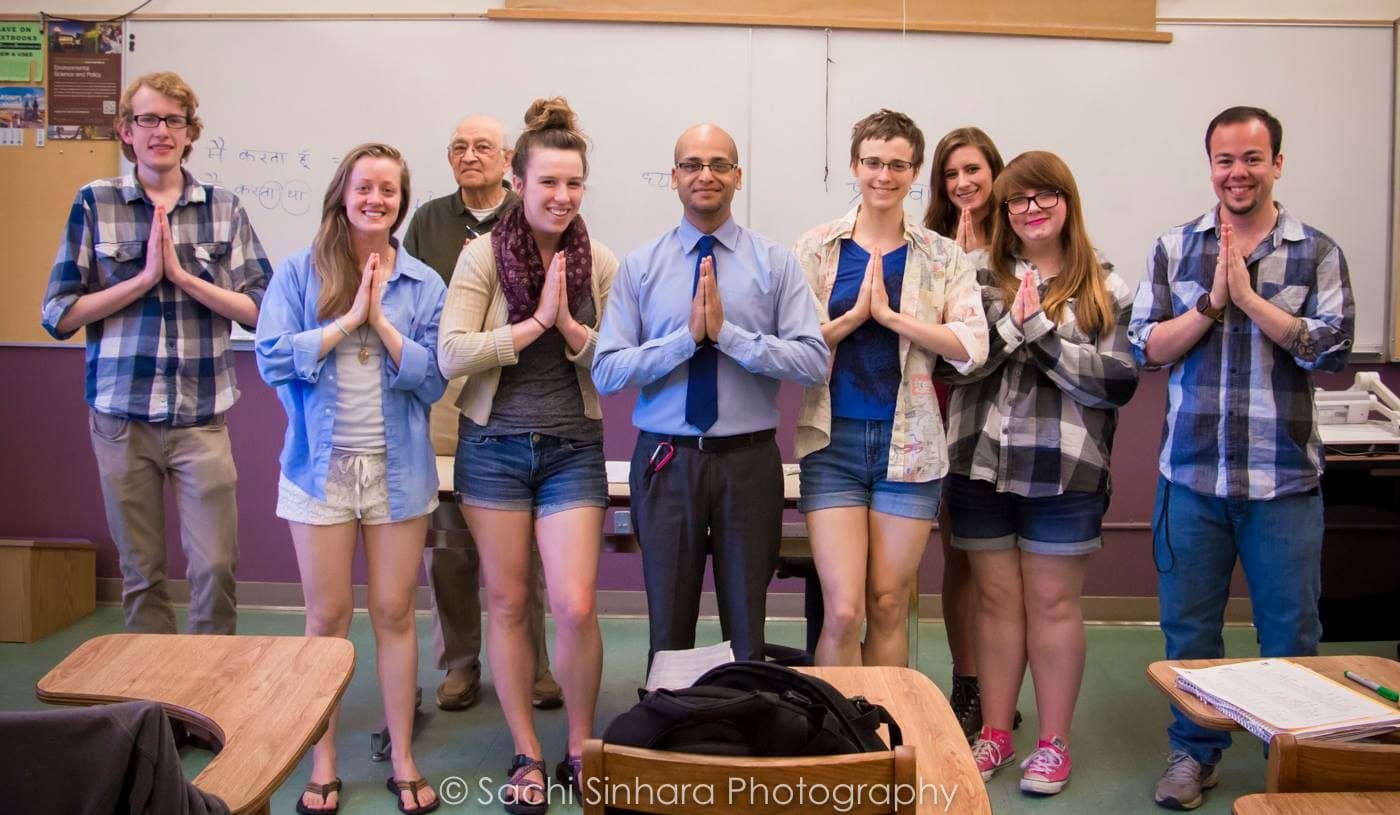 The Fulbright Foreign Language Teaching Assistant (FLTA) Program is for young international teachers from outside the United States. Fellows, who come from over 50 countries, teach their native languages to students at U.S. universities, strengthening foreign language instruction and developing American students' knowledge of foreign cultures. The FLTA program gives fellows an opportunity to practice their teaching skills, learn about the cultures and customs of their American host institution, and increase their English language proficiency. Fellows receive a stipend to cover room, board, and daily living expenses.
We talked to Gaurav Misa, a Fulbright FLTA to the University of Montana, to learn more about the program and get some application tips. 
1. What inspired you to apply for the Fulbright Fellowship?
To start with, I must acknowledge that I love my work as a teacher-cum-trainer. My area of expertise is soft skills and communication skills training. A major part of my work is to help my trainees become confident professionals. It is always exciting to see them proceed towards betterment and their progress in life is the definition of my success. There is nothing more rewarding than to see them growing more confident with each passing day. I always feel elated being surrounded with such young minds bubbling with energy and enthusiasm. 
When I came to know about FLTA (Fulbright Foreign Language Teaching Assistant Fellowship), at the very first sight, it seemed a like a god-gift to me and an opportunity to help me make a difference. The FLTA inspired me because of my innate love for words, my pure passion for the English language and my keen curiosity to contribute in this domain. With all confidence, I can say that this was a great learning opportunity to refine my communication skills and to get a hands-on understanding of the best teaching practices. In other words, as an FLTA, I could realize my true potential and broaden my horizons. Another reason for being excited was the possibility to know about U.S. culture more closely and represent my country in meaningful ways.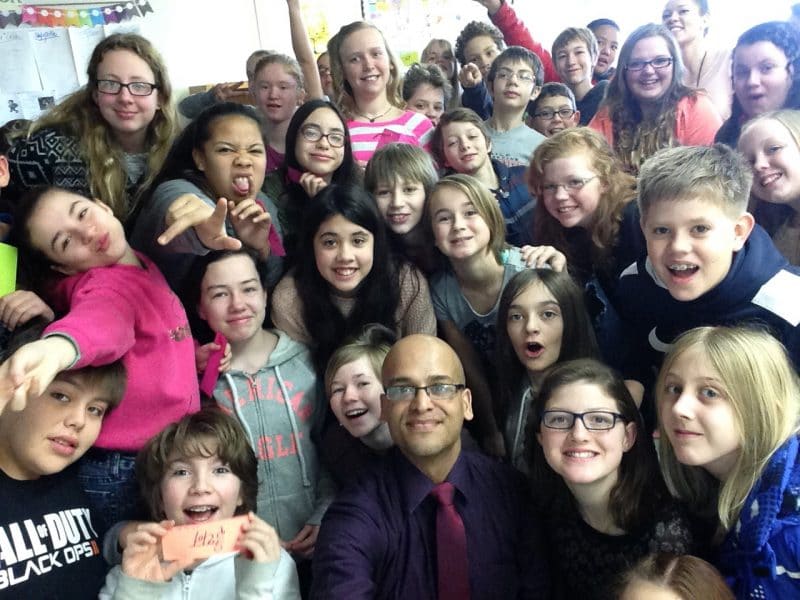 2. How has the fellowship experience influenced your current work? 
I was a primary Hindi teacher to my American students at the University of Montana, Missoula (UM). I was part of an established South & South-East Asian Studies Program with a focus on India and several India-based courses. Through my presence on this campus, I helped to develop the Hindi program and increase overall student and faculty interest in Indian culture and society. I did enjoy interacting with the many different types of students, faculty, staff and community members in Montana. I represented India as a cultural ambassador on various occasions like festivals, culture fairs and so on. I also used my talents to fundraise for various NGOs and social service groups. Because of my various contributions to the University of Montana and Missoula community, I got selected for the UM Annual "2016 Distinguished Service & Outreach Award."  
During the fellowship, I received an overview of the best practices in foreign language teaching and an introduction to the academic and social cultures of U.S. universities. I also had an extensive exposure to the latest methodology in foreign language instruction, obtained a hands-on understanding of the best teaching and learning practices, and became well-versed in curriculum, syllabus development and student assessment approaches. My Fulbright experience enriched me by equipping me with exceptional knowledge, a great skill-set and a positive attitude to become a more confident soft skills and communication skills trainer.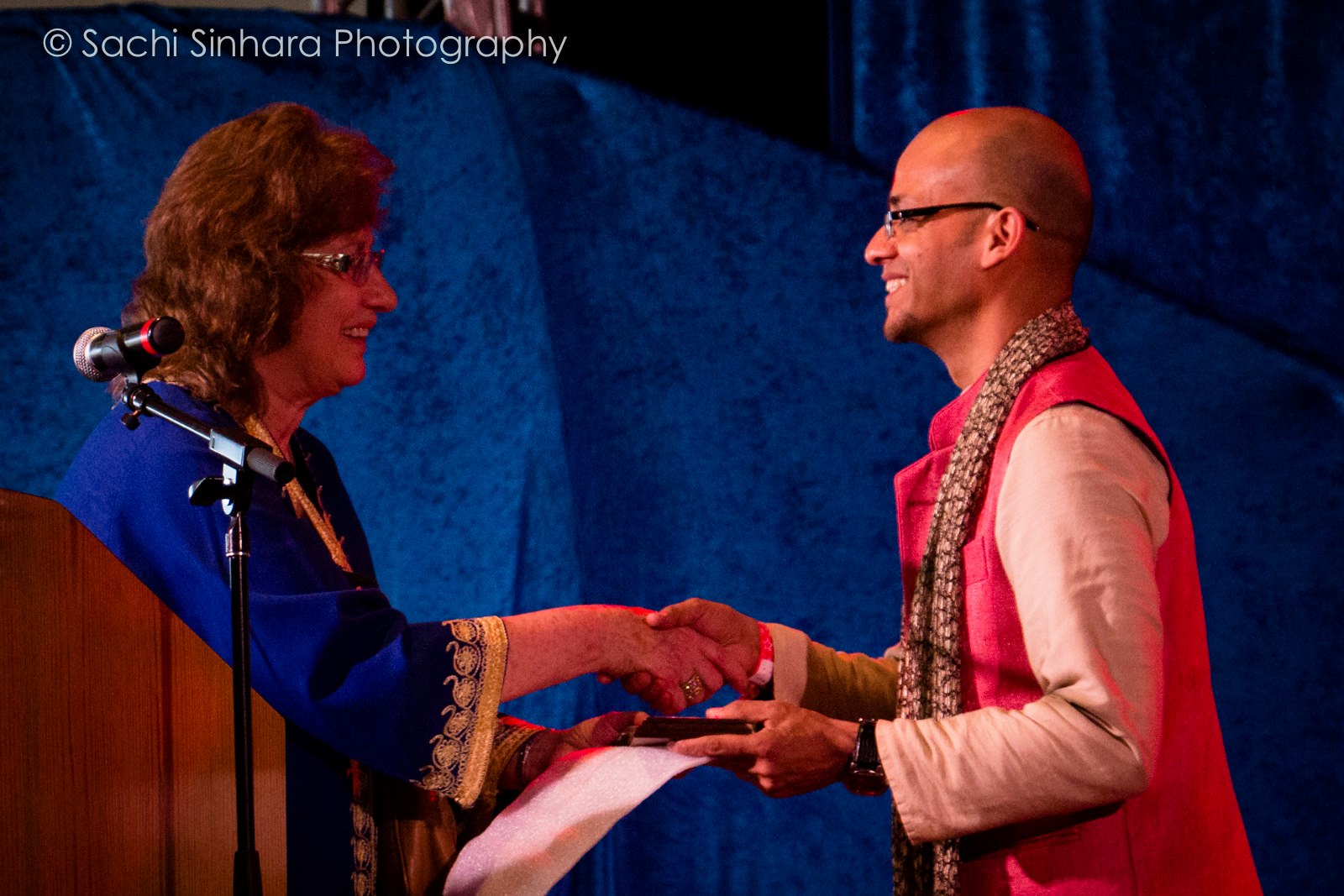 3. What tips would you give others applying to the Fulbright Fellowship? 
I would say three things to the prospective Fulbrighters. First, be ready. Be ready both for challenges and opportunities. Challenges help us shape ourselves better and opportunities create more future pathways for us. Second, have fun. Learning should always be fun and one must enjoy it to the fullest. And lastly, give back. Do serve your community with your knowledge, skills and talents and try to contribute not only towards your growth but also to the growth of the people around you. 
As per my personal experience, I would suggest the following in particular to anyone interested in applying to the Fulbright Fellowship,
(i) Your letter of motivation should have strong points that indicate why you deserve to be a Fulbright scholar and detail your contribution to the community afterwards.
(ii) Try to collect letters of recommendation that point out your suitability for the program and the potential you possess to become a promising Fulbright scholar.
(iii) During the written test, give your best; and be yourself while you get interviewed.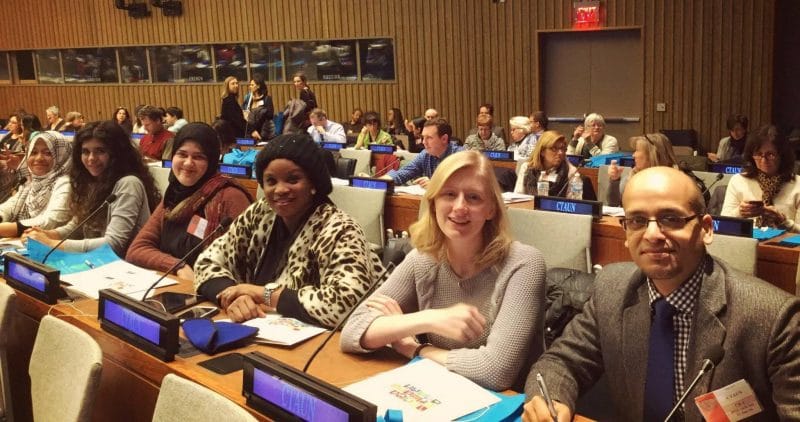 With more than a decade of experience in the field of Training & Development, Gaurav Misra is an enthusiastic learner and a passionate trainer. He has trained school students, university graduates and corporate professionals from India, USA, UK, and Mauritius. He is also the founder of Uttarakhand's Ist UN-recognized social service initiative "Project Utthan" for which he received Karmaveer Chakra & REX Karmaveer Global Fellowship by International Confederation of NGOs in 2019. 
He holds a Post Graduate Diploma in Management from the Lal Bahadur Shastri Institute of Management and a master's degree in English Literature from Bareilly College. He has completed soft skills certifications from the University of Montana (Missoula), Syracuse University (New York), Infosys and Pearson. He pursued his passion for Human Resource Development by accomplishing his diploma in Training and Development from The Indian Society for Training and Development in New Delhi. 
Interested in applying? Bookmark the Fulbright Foreign Language Teaching Assistant (FLTA) Program to your ProFellow account.
© Victoria Johnson 2019, all rights reserved.