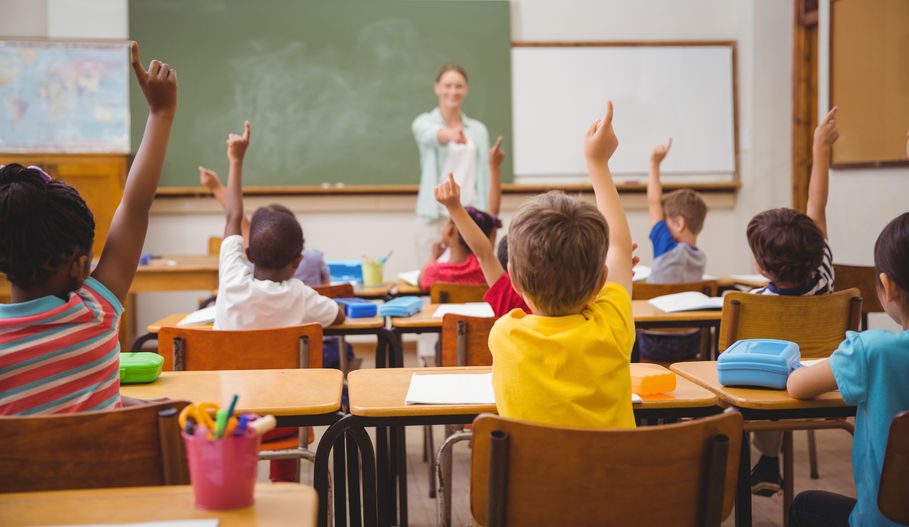 Last updated January 24, 2023
Professional fellowships are one way to get the training, mentoring and education necessary to enter teaching in K-12 schools in the U.S. Programs seek to recruit teaching fellows at a range of career levels, from recent college graduates to experienced professionals and career changers. Increasingly, fellowship programs provide an essential pipeline of talent to high-need schools and or for disciplines experiencing a teacher shortage, including science, technology, engineering and math. Check out these six competitive fellowship programs for those interested in entering teaching.
New York City Teaching Fellows
New York City Teaching Fellows recruits and prepares high-quality, dedicated individuals to become teachers who raise student achievement in the New York City classrooms that need them most. They look for successful, driven individuals from different backgrounds and careers. Fellows teach full-time while earning a Master's degree in Education at a partnering university. Fellows will receive a stipend of $2,500 during pre-service training, and then are eligible to be hired as a full-time teacher. Applicants must have a Bachelor's degree, be a U.S. citizen or permanent resident and are not certified to teach in New York or other states.
Knowles Science Teaching Foundation (KSTF) Science and Mathematics Teaching Fellows are chosen from among individuals who have earned or are in the process of earning a degree in science, mathematics or engineering from a recognized institution of higher education. Fellowships are offered for individuals committed to teaching high school mathematics, physical sciences or biological sciences. Fellowship benefits encompass comprehensive financial resources including tuition assistance, monthly stipends, and teaching materials and leadership grants, and extensive summer and academic year professional development. The KSTF Teaching Fellowship is a five-year program divided into three phases, with each phase building on the next.
National Teaching Fellowship
Citizen Schools' National Teaching Fellowship is a two year Americorps program for individuals dedicated to directly impacting the futures of middle school students in low income communities across America. Teaching Fellows enter the classroom right away following the completion of an intensive summer training program. We'll teach you what you need to know to be successful in the classroom, and then offer continued support delivered by on-site coaches. A teaching certificate is not required to join the Fellowship. AmeriCorps Teaching Fellows receive a monthly cash stipend amounting to $23,550 annually before tax and other key benefits.
TNTP Teaching Fellows is a rigorous alternative certification program that recruits and trains talented career changers and recent college graduates to be outstanding teachers in high-need schools across the country. You choose where you want to teach. There are programs in Baltimore, Charlotte, DC, Fort Worth, Indiana, Nashville, New York City and New Orleans. After successfully completing summer training and securing a teaching position at a local school, you will begin teaching full-time, earning a full teacher's salary. Throughout the year, you will receive personalized coaching.
Teach For America is a national teacher recruitment program that aims to eliminate educational inequity by enlisting recent college graduates and professionals to teach for two or more years in low-income communities throughout the United States. Corps members attend an intensive 5 week summer institute to prepare for their commitment and then are placed in schools in urban and rural areas. Uncertified corps members receive alternative certification through coursework taken while completing the program. Teach For America teachers are full-fledged faculty members at their schools, receiving the normal school district salary and benefits.
Did these spark your interest? Find more teaching and education-related fellowships in our fellowships database.
© Victoria Johnson 2016, all rights reserved.