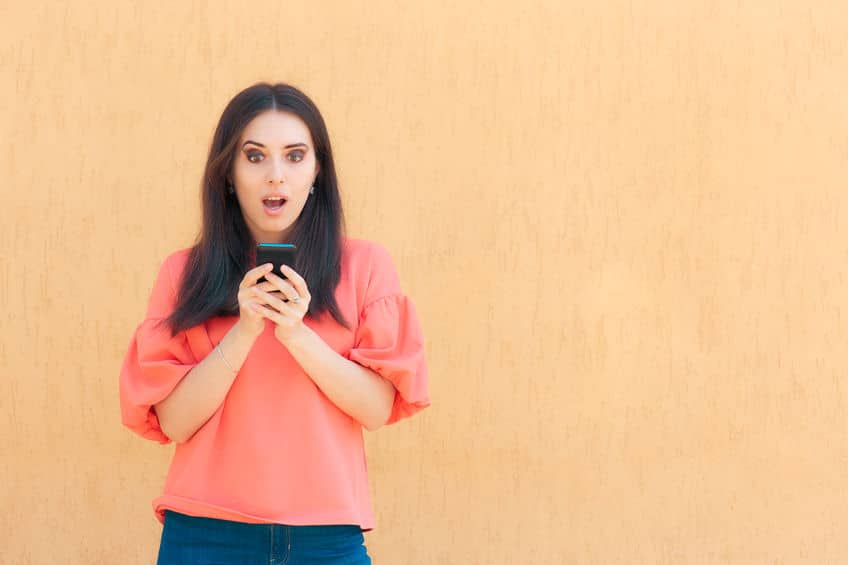 2018 was a great year for fellowships! With a member base of more than 93,000 fellowship seekers, ProFellow's audience provides unique insights into the world's most popular professional and academic fellowships. In addition to the Top 10 Most Popular Fellowships of 2018, we've tracked the top rising stars among fellowship programs in the U.S. and abroad. Here are the 10 trendiest fellowships of 2018, based on the total number of new favorites by our users in 2018 compared to 2017. Congrats to those who made the list!
#1 Emerging Institutions Fellowship Program (EIFP) (Favorites up 771%)
The Emerging Institutions Fellowship Program (EIFP) provides hands-on service opportunities for global young business and development leaders at Africa's leading profit and nonprofit firms. The program is designed to match financial capital invested in emerging African businesses with the human capital needed to take these institutions to scale. Fellows must hold an undergraduate degree and have 2-10 years of professional experience in business or social enterprise. Training and development opportunities are provided to the fellow and the positions are paid with travel and housing included.
#2 Next Generation Leaders Program (Favorites up 696%)
The McCain Institute's flagship Next Generation Leaders program is designed to identify, train, network and empower a diverse group of emerging, character-driven leaders from the United States and around the world. The NGL program offers emerging global leaders one year of targeted professional and personal development—with a core focus on values, ethics and leadership—in order to create a capable and lasting global network of character-driven leaders who shape the world we will inhabit in the future. Early and mid-career professionals of any nationality are invited to apply but applicants must be fluent in English.
The Fogarty Global Health Training Program offers opportunities in global health research training for pre- and post-doctoral candidates from the U.S. and lower-middle-income countries (LMICs), sponsored by the Fogarty International Center (FIC) and several collaborating Institutes and Centers at the National Institutes of Health (NIH). The program supports specific areas of interest in HIV/AIDS, non-communicable diseases, mental health, maternal and child health and nutrition. The fellowship is 12 months in length and has location assignments throughout Africa and Asia. The fellowship includes a stipend, health insurance, roundtrip travel and other benefits.
#4 TIAA Nonprofit Leadership Fellows Program (Favorites up 447%)
Live your passion to transform the world and gain new skills and networks to embark on an exciting nonprofit leadership career through the TIAA Nonprofit Leadership Fellows Program at the Do Good Institute (DGI), School of Public Policy at the University of Maryland. The program is focused on providing professional development opportunities to students who wish to pursue careers in the nonprofit field. Fellowships supports master's students as the complete their degree and include: 2 years of tuition, health benefits, mentoring, training and paid internships.
#5 Sketch Model: Olin College Creative Residency (Favorites up 404%)
Olin College of Engineering hosts a creative residency program, an initiative that's part of Sketch Model, supported by the Andrew W. Mellon Foundation, to bring artists and other creative practitioners to Olin's campus to awaken the political and cultural contexts for technology. The residency is a one-year opportunity for early, mid-, and late-career practitioners and/or scholars in the arts or humanities to carry out independent projects, collaborative engagement with students and faculty, and campus-wide events. Practitioners can come from the fine arts, design and architecture, craft, music, theatrical or dance performance, film, writing, new media, and the many hybrid forms of socially engaged and durational practices in contemporary global culture.  The stipend for the year is $75,000.
The Stoneleigh Fellowship provides accomplished leaders with multiyear funding to transform systems that serve vulnerable young people, including juvenile justice, child welfare, education, and health. Fellows come from many disciplines and professional backgrounds—they are attorneys, educators, physicians, public policy experts, program administrators, researchers, social workers, and more. They undertake groundbreaking research, improve policies and practices, and fundamentally change how youth are served. The Fellowship award primarily covers a Fellow's salary, but may also support travel or other expenses related to advancing project work.
The Takemi Program in International Health seeks to improve health and health systems around the world by welcoming mid-career health professionals and scholars to the Harvard T. H. Chan School of Public Health to conduct path breaking research and develop their leadership skills. The program focuses on helping middle to lower income countries and creating systems that work when resources are scarce. Applicants must have completed a graduate degree in medicine, law, public health, economics, management, or social sciences and have several years of work experience. The program provides four to five fully funded fellowship positions each year.
The Dorothy and Lewis B. Cullman Center for Scholars and Writers is an international fellowship program open to people whose work will benefit directly from access to the collections at the Stephen A. Schwarzman Building—including academics, independent scholars, and creative writers (novelists, playwrights, poets). The Center appoints 15 Fellows a year for a nine-month term at the Library, from September through May. In addition to working on their own projects, the Fellows engage in an ongoing exchange of ideas within the Center and in public forums throughout the Library.
The National Oceanic and Atmospheric Administration's (NOAA) Dr. Nancy Foster Scholarship Program provides support for master's and doctoral studies in oceanography, marine biology, maritime archaeology and all other science, engineering, social science and resource management disciplines involving ocean and coastal areas particularly by women and members of minority groups. Scholarships may provide up to $42,000 a year as well as additional support throughout the master's or PhD program for collaborations and field studies.
The Echoing Green Climate Fellowship, built in partnership with the ZOOM Foundation, was launched for leaders committed to mitigation and adaptation to climate change. Echoing Green is interested in applications from social entrepreneurs interested in the full spectrum of mitigation and adaptation responses. This can be anything from a US-based technological solution to a developing world-based community organizing solution. Fellows receive a stipend paid in four equal installments over two years ($80,000 for individuals; $90,000 for two-person partnerships), in addition to health insurance and professional development stipends.
Want to find more opportunities like these? Sign up to browse and bookmark more than 1,000 professional and academic fellowships in ProFellow's free database.
© Victoria Johnson 2018, all rights reserved.