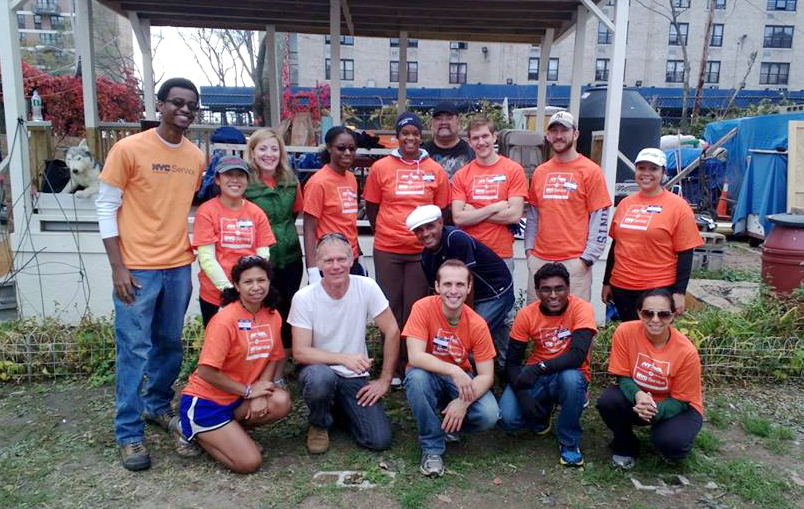 The NYC Service Fellowship is based out of the Office of the Mayor and administered by the Department of Citywide Administrative Services (DCAS) which is the same office that runs the NYC Urban Fellowship. It is a one-year program offered to recent graduates and provides a unique opportunity to obtain practical City government experience in the areas of volunteerism and service at the City level. The centerpiece of the program is a full-time professional work experience at NYC Service as Program/Initiative 'Coordinators' working on the office's national service programming, volunteer program development and management, volunteer capacity building, or public/private partnerships work. Fellows are paid a taxable stipend of $50,502 and receive a choice of paid health insurance plans (housing is not included). Guest author William Leverett discusses his experience on the NYC Service Fellowship and his fellowship application tips.
By guest author William Leverett
My Service Pathway
After completing a CORO Fellowship in Public Affairs, I sought an opportunity to engage in municipal government on a deeper level. NYC Service Fellows was a perfect match because fellows are given a unique responsibility and, based on your interview, portfolios to help with diverse citywide volunteer initiatives, AmeriCorps or other service year programming. As it is an annual fellowship, you have the opportunity to re-apply for a second year.
At the beginning of the fellowship, my cohort was able to learn which volunteer initiatives and AmeriCorps members and host sites we were managing and received internal training about the Mayor's Office, organizational culture, and policies. Our team training, which varies per cohort, consisted of working on a volunteer service project and organizing an NYC Civic Corps (AmeriCorps) member orientation. We also learned more about the database systems used and how to report metrics within the system. This was useful because each month, fellows are able to enter new data for different initiatives. Each cohort will be different but there will be an emphasis on working together and supporting one another.
Meeting seven other dynamic leaders was a very fast-paced process but service unified us as a team. Our training was a practical, real-time experience and required us to hit the ground running since there are several programs that are starting or renewing after your onboarding. The value of the fellowship is that you gain real managerial and project management experience. If you are looking for a traditional classroom experience, you will not find it at this fellowship. What you will gain are practical experiences that you can draw from and contribute to any academic or professional setting. The NYC Service leadership team is open to bringing in speakers and sending you to other professional development workshops upon request.
During my time as a Fellow in 2013-2015, I managed three citywide initiatives, directly supervised 24 NYC Civic Corps members who were leaders from ages 21-55, and worked with 10 non-profit organizations. In addition to my AmeriCorps programming work, I had the opportunity to lead financial empowerment initiatives through the promotion of volunteer income tax assistance services (VITA) and work to expand volunteerism for mature adults aged 55+ with the NYC Department for the Aging. I also got to launch a volunteer initiative that secured books and created libraries in NYC family shelters through partnerships with Scholastic, Dept. of Education, Dept. of Homeless Services, and the NY Public Library systems. As a native New Yorker, this was rewarding for me after seeing so many people in need. I also had the opportunity to co-lead with two other fellows on planning monthly professional development seminars for 200+ AmeriCorps for the span of two years. Although the fellowship has grown and refined, the core elements of the fellowship remain the same.
Outside of an individual portfolio, fellows have the great benefit of working with a talented cohort of other amazing fellows, supervisors, City Commissioners and executives from every sector. This provides an opportunity to gain skills in stakeholder management, program development, project management, teamwork and leadership. During this period, your responsibilities can grow and are dynamic because the City has different needs. I had the opportunity to serve within two mayoral administrations (as my fellowship was before an election year), plan service summits and service days, work with members from places such as the Corporation for National Community Service, Service Year Alliance, The Franklin Project, members from UN agencies and even the cast from "The Amazing Spiderman 2" as they volunteered at a school in Queens. Each fellow's experience is unique because they work on different dockets but there is always room to support one another and a team that works towards excellence because you know the work you do impacts lives.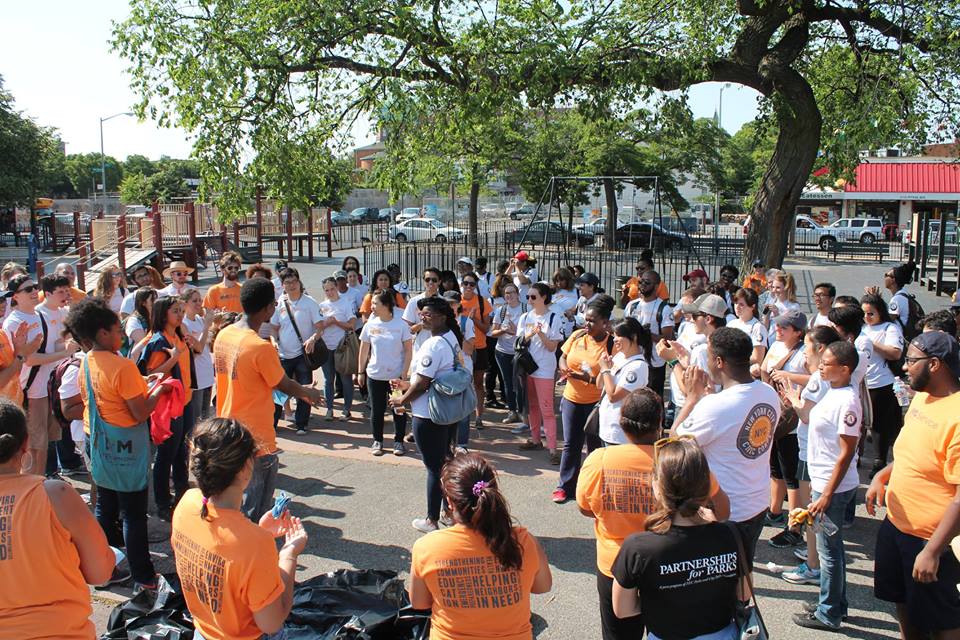 The Application Process
The application process is straightforward since it requires essays, recommendation letters, and an interview process. In order to prepare, I made sure that I remembered the transferable skills I had that showcased my commitment to service and what I can bring to the team. Methods for interview preparation include behavioral interviewing strategies such as the Situation Task Action or Result (STAR). This is a method where you identify a situation, task, or problem you observed at work and the action you took to solve it and apply the result across this criteria. An example of this method demonstrated by the Wayne State University Career Services Office is here. I would highly recommend researching this process and saving multiple scenarios on an Excel spreadsheet so it can be a resource for you to log your experiences, skills, and results as you prepare for your other interviews.
Regarding recommendation letters, it is important to ask people who can give you strong letters of reference, so consider those who can speak to your leadership skills.
When thinking through your essays ask yourself, where can you add value to the organization, what initiative do you see yourself in, and why? What are the people management and soft skills that you have gained over your career trajectory? Being clear in any interview about your goals as well as the organization's goals is always helpful. Most importantly, relax, be confident in who you are, and do your best.
I think what made my application stand out was that I had a firm understanding of my experiences and skills and how they related to NYC Service. Having thought through what initiatives I could see myself working with the organization, I remember conveying the passion I had for the different areas in that I developed experience and how that could transfer over to the organization. During my application, I went straight to the point when answering questions but also recalled personal accounts and convictions that I believed resonated with the mission of the organization.
Life After the Fellowship and Global Service Preparation
The experience directly helped me as after my fellowship, I got married and moved to Jordan with my wife for a year as she was on a Center for Arabic Study Abroad (CASA) Fellowship . Here, I was able to connect transferable skills to a grant officer position with a Middle East Northern African regional youth entrepreneurship NGO called INJAZ. INJAZ, meaning achievement in Arabic, was inspired by Junior Achievement, which was a partner of NYC Service that I had worked with through Civic Corp member management. Due to my understanding of the mission and work of this organization, the integration was almost seamless. Working with commissioners and senior executives of top companies provided me with the confidence to operate internationally and engage leaders from any walk of life. Now living in Morocco, some of those same experiences help me operate effectively when engaging in organizations and within my professional and educational pursuits.
Takeaways and You
During my fellowship, I met talented individuals who I still keep in contact with and support me (some even helped me with my proposal to my now wife!). Depending on your level of investment in the fellowship, you can gain a great deal and an even greater community. The NYC Service Fellowship is an experience where those who are passionate about service and volunteerism can thrive if they give their best effort. You will work hard, learn a lot and if you are careful enough, be a better human being by learning how to better serve society.
The application for the NYC Service Fellowship is due June 16, 2017, and can be found here.
Not ready to apply this year? Bookmark the NYC Service Fellowship to your ProFellow account.
William Leverett is a New York native currently living in Morocco and a practitioner in community development having served with various sectors and U.S and global non-profits. He works to develop cross-sector collaborations to cultivate youth leadership and foster global citizenship. William is a graduate student at USC, earned his B.A. from Queens College of the City University of New York in Political Science and Urban Studies, and can be reached starting June 5, 2017, at www.waleverett.com.
© Victoria Johnson 2017