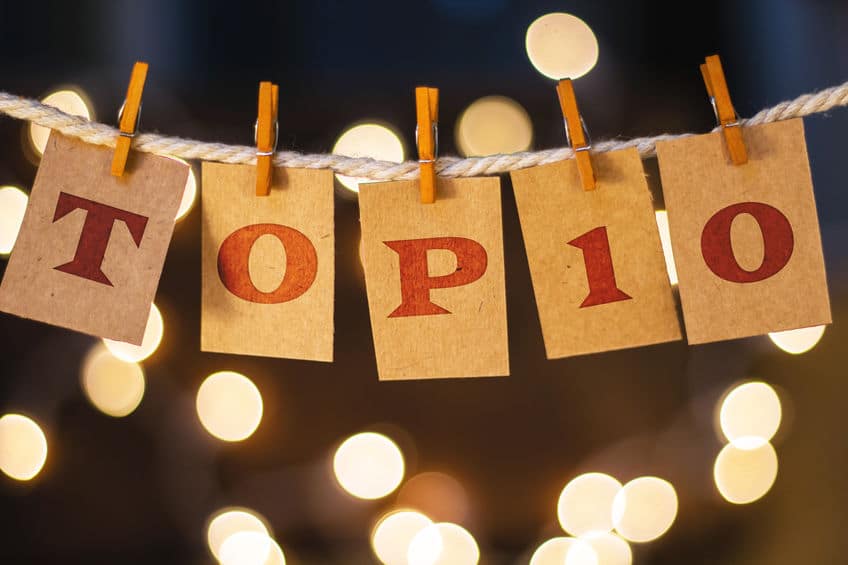 Looking for a unique summer opportunity to further your career? These paid summer fellowships take place in the United States and Europe and cover disciplines including social justice, engineering, media, public policy, and education! In addition to these programs, ProFellow's database lists summer fellowships for people of all backgrounds, disciplines, and career stages in the United States and abroad. Many have January deadlines, so be sure to bookmark your favorites to your ProFellow account and get started on applications now!
The Urban Leaders Fellowship is a 7 week paid summer fellowship for early- to mid-career professionals who are already leaders in their own right and are looking to accelerate their leadership through fellowship with a focus on policy and practice. Fellows work half-time on high-level policy projects with an elected official and half-time alongside partner organizations in cities across the country. We work in 9 cities: Atlanta, Dallas, Denver, Indianapolis, KCMO, Nashville, New Orleans, Oakland, and Washington, D.C. Fellows receive a base stipend of $2,500. Check out our interview with Greg Lawson for an inside look at the fellowship experience. Apply by December 14, 2019 (first round);  February 1st, 2020 (second round); March 21, 2020 (final round).
Fellows work for 10 weeks during the summer as reporters, researchers, and production assistants in mass media organizations nationwide. As part of their job, the student-scientists and their host-journalists strive to make science news easy for the public to understand. AAAS typically selects from 15-20 Mass Media Fellows each summer. Fellows are provided a weekly stipend of $450 as well as travel expenses to and from AAAS and their sites. Applicants must be enrolled as university students or have completed a degree in the natural, physical, health, engineering, computer, or social sciences or mathematics in order to apply. Apply by January 1, 2020. 
The HIA Fellowship programs bring together international groups of college students and recent graduates to explore national histories of discrimination and resistance, as well as examples of issues affecting different minority groups today. This 4-week summer fellowship in Europe is highly interdisciplinary, and features daily lectures and discussions with renowned academics, journalists, and activists. Eligible applicants are students and recent graduates (including international students) of universities in Bosnia and Herzegovina, Denmark, France, Germany, Greece, the Netherlands, Poland, Ukraine and the United States. HIA covers the costs of participation and accommodation. Deadlines vary by country. Check out our interview with Jessica Peng for an inside look at the fellowship experience. Apply by January 5, 2020.
Earthwatch Institute offers fully-funded Earthwatch Expeditions for educators. Educators in the U.S. that teach any subject in grades K-12 are eligible to apply for Teach Earth. Fellows have the opportunity to spend 1-2 weeks on an Earthwatch Expedition alongside other teachers and develop their skills and understanding around environmental concerns. Expeditions not only provide an opportunity to participate in hands-on, scientific research alongside the world's top scientists, but they also provide an opportunity to network with colleagues and collaborate on curriculum development. Expeditions take place in the US, Canada, Ecuador and more. Apply by January 10, 2020.
All Hertog Foundations programs take place in Washington, D.C. Each comes with housing and funds to offset living and travel costs. There are 4 different types of fellowships available. Intensive weekend programs allow young professionals to dive into pressing policy issues with leading experts and thinkers. In the 7-week Political Studies Program, fellows study classic texts in political thought and some of the seminal documents of American politics. Over the 2-week War Studies Program, students will learn from and interact with distinguished senior leaders in the national security and military communities, including retired generals and leading intellectuals. Summer courses are one- to two-week seminars for students to create their own individualized course of study. Apply by January 14 for an early decision or the general deadline, February 11. 
This summer fellowship is an opportunity for international and U.S. students to build leadership skills and better cultural understanding to help form a more peaceful future. Fellows receive hands-on training in team-building, public speaking, negotiation, mediation and working together to solve international problems. Leadership training includes meeting with political and business leaders to learn real world skills and how to implement these skills at home after the program. The program is located in San Diego, CA and open to international and U.S. undergraduate and master's students aged 20-25. Non-U.S. citizens apply by January 15, 2020; U.S. citizens by March 15, 2020.
The Mount Vernon Leadership Fellows Program is a highly selective six-week summer institute for rising college juniors. It offers a dynamic and stimulating leadership curriculum that encourages students to examine their personal strengths, identify areas for growth, and ultimately take action as a leader. Each week students will meet with some of the nation's top leaders, engage with the other Fellows on leadership styles and skills, and collaborate with their assigned mentor on their individual capstone projects. The program provides housing, transportation, meals and a $3000 stipend. Apply by January 31, 2020.
The Summer Undergraduate Research Fellowship (SURF) is a fully funded, eight-week summer residential program that brings approximately 20 talented, motivated, and bright undergraduate students from across the U.S. and provides them with an immersive research experience. Fellows will participate in a robust graduate school preparation program including a GRE study course, excursions around the Bay Area, community-building activities, participation in a research poster symposium, and a strong mentorship component. SURF provides students with housing, a meal plan, a travel stipend, and a stipend upon completion of the program. Apply by February 1, 2020.
The Charles B. Rangel International Affairs Summer Enrichment Program is a six-week summer program providing undergraduate students with at least sophomore status a deeper appreciation of current issues and trends in international affairs, a greater understanding of career opportunities in international affairs, and the enhanced knowledge and skills to pursue such careers. Students live at Howard University, attend classes, and participate in programs with foreign affairs professionals at Howard and at diverse locations around Washington, DC. The Program covers the costs for tuition, travel, housing, and two meals per day. It also provides a stipend of $3,200. Apply by February 4, 2020.
The VISTA Summer Associate program offers individuals the opportunity to become engaged in a community through an existing VISTA project for 8 to 10 weeks during the summer. Summer Associates choose from projects throughout the country, based on their skills and interests, and serve with community-based organizations, working to overcome poverty. Most AmeriCorps members receive student loan deferment, and training, and may receive a living allowance and health insurance. Applications are rolling and open now.
Seeking more options? Check out our database and our previous Top 10 Summer Fellowship lists:
Top 10 Summer Fellowships of 2019
Top 10 Summer Fellowships of 2018
Top 10 Summer Fellowships of 2017
Top 10 Summer Fellowships of 2016
© Victoria Johnson 2020, all rights reserved.