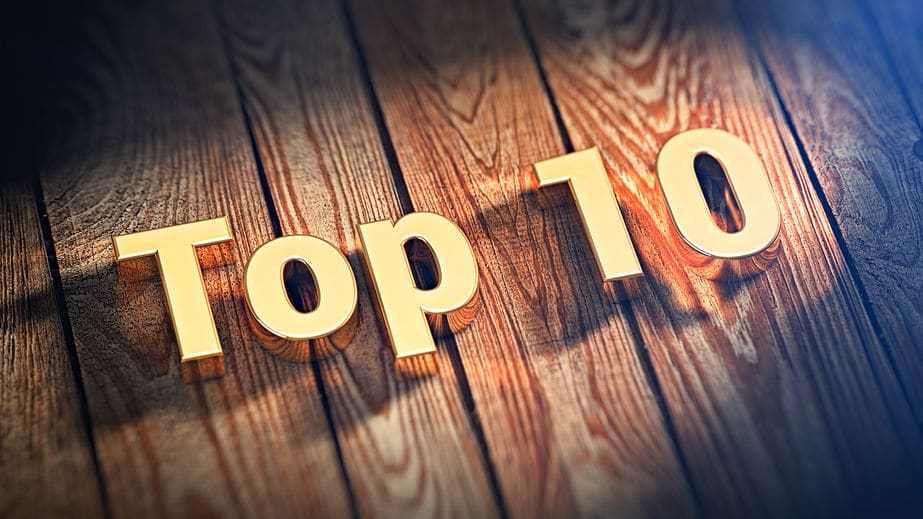 If you're looking for a unique way to spend your summer next year, have a look at these fellowships! These summer fellowships take place in the United States and cover a variety of fields including sustainability, law, social justice, design, business, and media. This year's list shines a spotlight on summer fellowships that are actively recruiting students and professionals of color and other underrepresented groups such as veterans, immigrants and first-generation college students. 
In addition to these programs, ProFellow's database lists summer fellowships for people of all backgrounds, disciplines, and career stages. Be sure to bookmark your favorites to your ProFellow account and get started on applications now.
EDF Climate Corps seeks top graduate students studying business, engineering, sustainability, environmental management, public policy, or other relevant degrees, who are eligible to work in the United States. Over the course of 10-12 weeks, EDF Climate Corps fellows are embedded within leading organizations to identify customized energy management solutions. The Climate Corps program is proud that our fellows represent a diverse population of individuals with different experiences, backgrounds and identities – both visible and invisible. Fellows are paid $1,250/week and reimbursed for travel expenses to the May training and fall Energy Solutions Exchange (network) event. Deadline: December 1, 2020
The Environmental Fellows Program (EFP) is a national program that seeks to diversify the environmental and conservation philanthropic sector by supporting the career aspirations of graduate students from traditionally underrepresented groups. Fellows are placed in a 12-week paid internship with one of our partner philanthropic organizations. Applicants must be U.S. citizens, permanent residents, or DACA/DREAMers (Deferred Action for Childhood Arrivals). International students are ineligible. Deadline: January 15, 2020
FirstGEN is a 10-week summer fellowship for undergraduate students who are the first in their immediate families to attend an institution of higher education and are passionate about pursuing careers in social justice. FirstGEN Fellows gain hands-on experience working on civil rights matters as full-time Public Policy & Social Justice or Education Opportunities interns and participate in weekly advocacy training. Fellows receive a $1,500 stipend. Estimated Deadline: Late January; check their website for details
The mission of the 10-week summer program is to strengthen law students' long-term commitment to justice and equality for vulnerable immigrant groups. The Fellowship will be awarded to one law student yearly to work on a project with a host organization in the United States. Students must submit a project proposal with an organization willing to host the student for 10 weeks and provide a $1,500 stipend. The Maggio Immigrants' Rights Fellowship will provide an additional $2,500 stipend for a total award of $4,000. Fellows also receive registrations for several conferences and a stipend to attend the National Lawyers Guild Annual Convention. Deadline: February 12, 2021
Equal Justice America is pleased to offer fellowships of up to $4,000 to students at select law schools in the U.S. who work full-time during the summer for organizations providing direct civil legal assistance for the poor. Interning under the supervision of experienced attorneys, fellows provide crucial assistance to low-income clients struggling through the complexities of the civil justice system. Law students must secure a full-time (minimum 35-40 hours per week) placement for at least 10 weeks at a non-profit organization providing direct civil legal services to the poor. Placements can be anywhere in the United States. Deadline: March 24, 2021
Impact Wrkshp is a unique 12-week summer fellowship for women in design. The fellowship connects interdisciplinary design students with a local K-12 school and provides them with the tools, training, and mentorship to bring a design project to life within that school.  Applicants must be female students or recent graduates of design programs in interior design, architecture, exhibition design, product design, furniture design or graphic design. Applicants must be available to meet in Jersey City, New Jersey for 3 hours 2-3 days a week for the full fellowship cycle. In addition to covering all project related material + fabrication expenses, Impact Wrkshp awards each fellowship recipient with a monetary stipend. Estimated Deadline: April 1, 2021; check their website for details
This summer fellowship is for doctoral candidates who are pursuing independent, self-directed research on economic and social problems affecting low-income Americans. Any student enrolled in a doctoral program in economics, psychology, sociology, child development, child welfare, family relations, criminal justice, education, public policy, or related fields are eligible. The goal of the program is to provide opportunities for graduate students to gain exposure to social policy research, understand employment options beyond the academic and public sectors, and get the advice and support of MDRC's staff in completing their dissertations. The fellowship offers a stipend of up to $5,000. Estimated Deadline: April 16, 2021; check their website for details
Morgan Stanley MBA Fellowship Program
The Investment Management department of Morgan Stanley is offering a Summer Associate Internship and a scholarship for first-year MBA students. Women, Black, Hispanic, Native American, and LGBT MBA students are encouraged to apply. Students will spend the Summer Associate Internship at one of the Morgan Stanley locations throughout North America. Application deadlines are dependent on areas of interest. Students must apply through Morgan Stanley at www.morganstanley.com/campus or through their business school's on-campus system. Deadline: Rolling
Each year, Lincoln Laboratory provides fellowships to active-duty U.S. military officers from all Service branches to work as full-time research fellows or summer interns. Summer interns spend 3-6 weeks contributing to sponsored projects, and other fellows do thesis research at Lincoln Laboratory. Fellows are undergraduate students at the United States service academies, graduate students working on a thesis, or advanced education students at Senior Service Schools. While the military fellowships cover tuition and fees for graduate students, other fellows are sponsored by Training with Industry or their service for Senior Service School. Deadline: Rolling
The IRTS Foundation Summer Fellowship Program is a highly selective program that teaches a talented group of up-and-coming communicators the realities of the business world through an all-expense-paid internship in New York City, which includes practical experience and career-planning advice. After a one-week orientation to cable, broadcasting, advertising, and digital media, Fellows gain full-time "real world" experience at New York-based media corporations to which each is assigned for the duration of the Fellowship. Students must be college juniors, seniors, or graduate students. Accomplished students from all majors (including math, computer science, business, marketing, communications, etc.) are encouraged to apply. Deadline: check their website for details
Seeking more options? Check out our database and our previous Top 10 Summer Fellowship lists:
Top 10 Summer Fellowships of 2020
Top 10 Summer Fellowships of 2019
Top 10 Summer Fellowships of 2018
Top 10 Summer Fellowships of 2017
© Victoria Johnson 2020, all rights reserved.