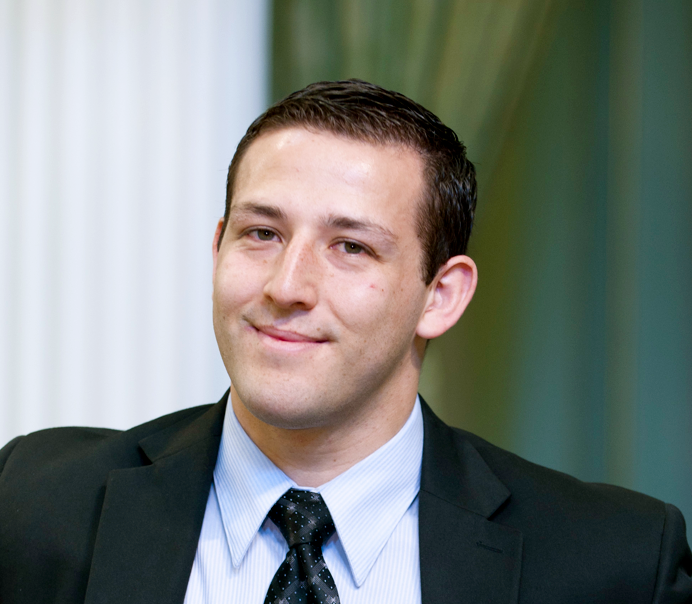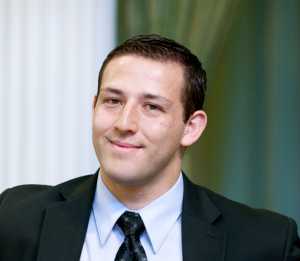 As an alumnus of the prestigious Jesse Marvin Unruh Assembly Fellowship Program, Gibran Maciel can tell you the secret to winning a competitive fellowship. Rather than dwelling on his average academic record, Gibran developed an application that expressed his passion, his values and his focused career goals. Through doing that, he became one of 18 Fellows who had the opportunity to spend one year working for the California Legislature as a full-time professional legislative staff member. Assembly Fellows receive fully-paid enrollment at California State University, Sacramento (Sacramento State), and earn graduate units for seminars taught by faculty from the Sacramento State Government Department. Fellows are placed in the Capitol offices of Assembly Members and perform a variety of tasks such as drafting and staffing legislation, writing committee analyses, responding to constituent letters, and researching policy issues. Fascinated by Gibran's path to the California State Legislature, we asked him more about his experience applying to the fellowship.
1. What inspired you to apply for the Jesse Marvin Unruh Assembly Fellowship?
During my developmental years in high school and college I lived and was exposed to several experiences that piqued my interest in California government. My family emigrated from Mexico and I was raised in a Spanish speaking household by a single mother. My mother put two kids through college on her own. My sister graduated summa cum laude from UCSD and I went to Chico State.
These and other experiences instilled in me a deep appreciation for the inherent goodness of our governmental institutions – particularly in the area of education – which level the playing field between rich and poor and offer the promise of a better life for those who work for it. I also knew that the institutions that my family and I relied on were threatened by California's budget crisis.
I found myself doing a lot of soul searching after college – I think many young people do. I decided that I wanted to be part of the solution for California, and the capitol was only 90 minutes south of Chico. I packed my bags after graduating and asked some family friends who lived in Sacramento if I could stay with them until I found a job in the area. They agreed and I eventually found a paid internship with a local government advocacy firm. My boss and mentor was a fellow alumnus and he suggested that I apply – the rest is history.
2. What do you think made your application stand out?
Well, it certainly wasn't my grades or the prestigious university I attended. I say that jokingly but I also want to make a point of it because the truth about the Jesse Unruh Assembly Fellowship is that the people that wind up becoming fellows aren't necessarily the people who went to the best universities or even got the best grades – though you will still find plenty of over-achievers.
The fellowship is about cultivating leaders for service in California government, so I felt that the best way to make my application stand out was to demonstrate my interest in seeing our governmental institutions improve. I did so by highlighting the importance of public higher education in my own life. By recognizing that my application would not be the strongest in the traditional academic context, I was able to focus on the values of the fellowship program and tailor my application to speak to those values.
The second half of the fellowship selection process is an interview by a panel of veteran capitol staffers. The panel wants to know if you have "the right stuff" to serve in the rough and tumble political environment of the California State Assembly. I know that my interview stood out because I was well prepared for it. I reached out to former fellows and asked them what questions I could expect, I did three separate practice interviews with full panels, and I made sure to be knowledgeable enough about California policy and politics that I could speak intelligently on the issues that were likely to come up.
3. How has the fellowship influenced your career?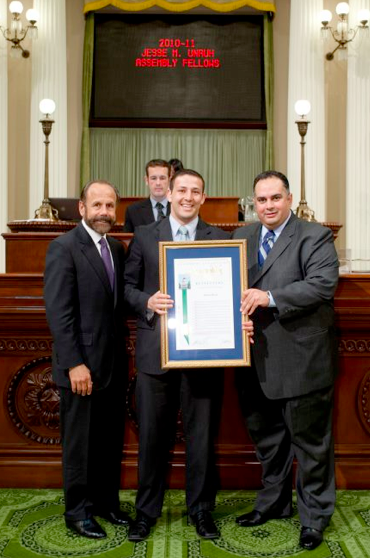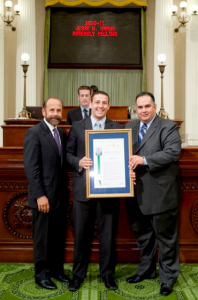 The fellowship was really the start of a career path for me. More than anything, being a fellow convinced me that there are decent, hardworking people involved in California's legislative process, and that change may not always come quickly, but it can happen.
During my time as a fellow I had the pleasure of being personally introduced to Senator Gill Cedillo of Los Angeles by one of my mentors in the State Assembly. I had the honor of having a conversation with the Senator the day before he sent the California DREAM Act to governor Brown for his signature. He reflected on how long it took to pass that piece of legislation – he worked on it for fourteen years, and tomorrow, he would send it to the Governor.
Working in the legislature can be disheartening for many reasons, but every once in a while you are exposed to something that convinces you of the fundamental goodness of the institution and the work that is being done there. For me, that conversation with Senator Cedillo convinced me that I could affect meaningful change in areas of law that I deeply cared about – If I worked hard and stuck around.
Gibran Maciel is currently a Legislative Aide for the California State Assembly, where he develops bill language, stakeholder and policy committee negotiation, floor preparation, bill tracking and analysis, and lobbyist and constituent meetings. Gibran graduated from California State University-Chico in 2010 with a B.A. in Government.
© Victoria Johnson 2012, all rights reserved.