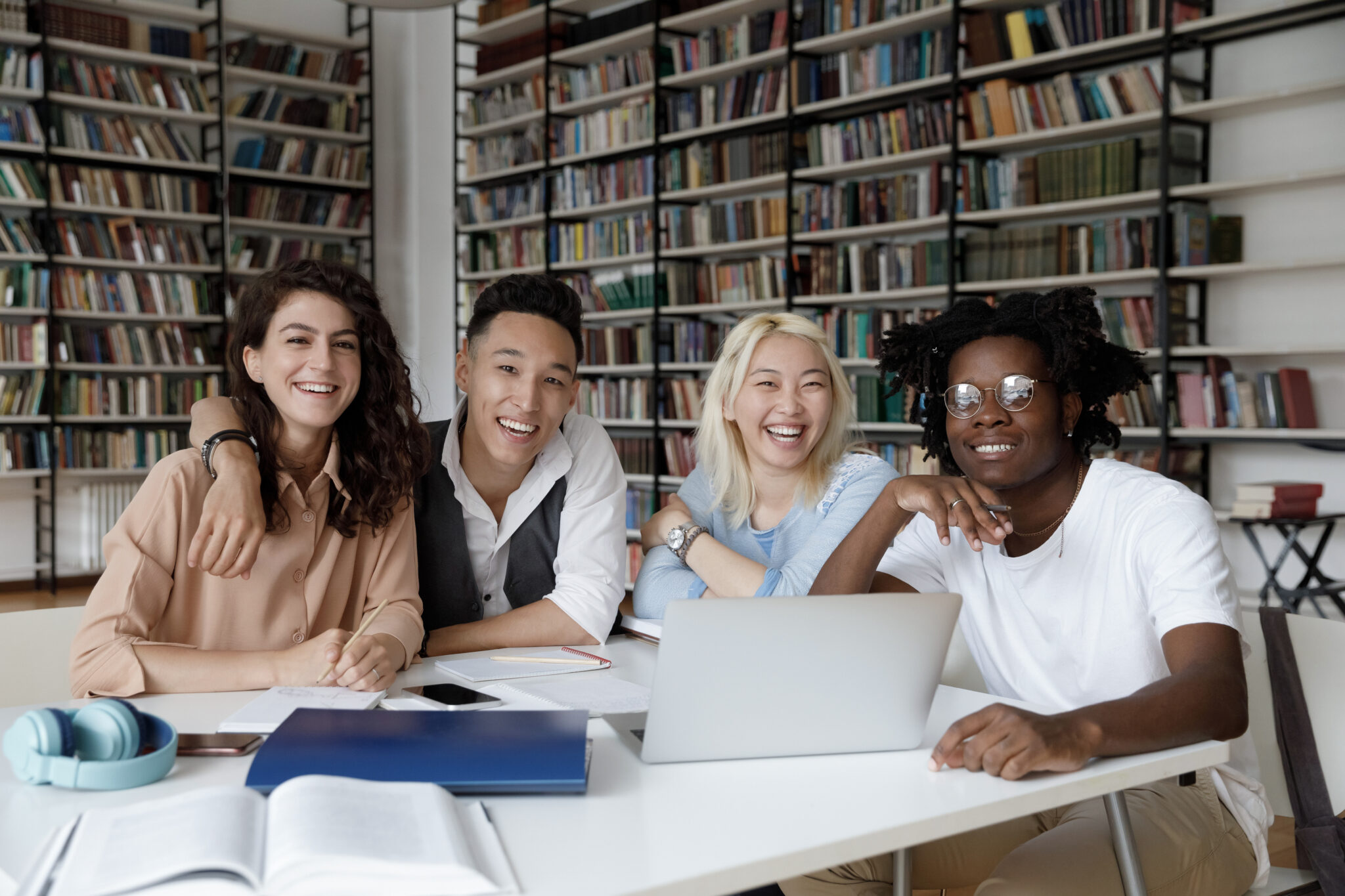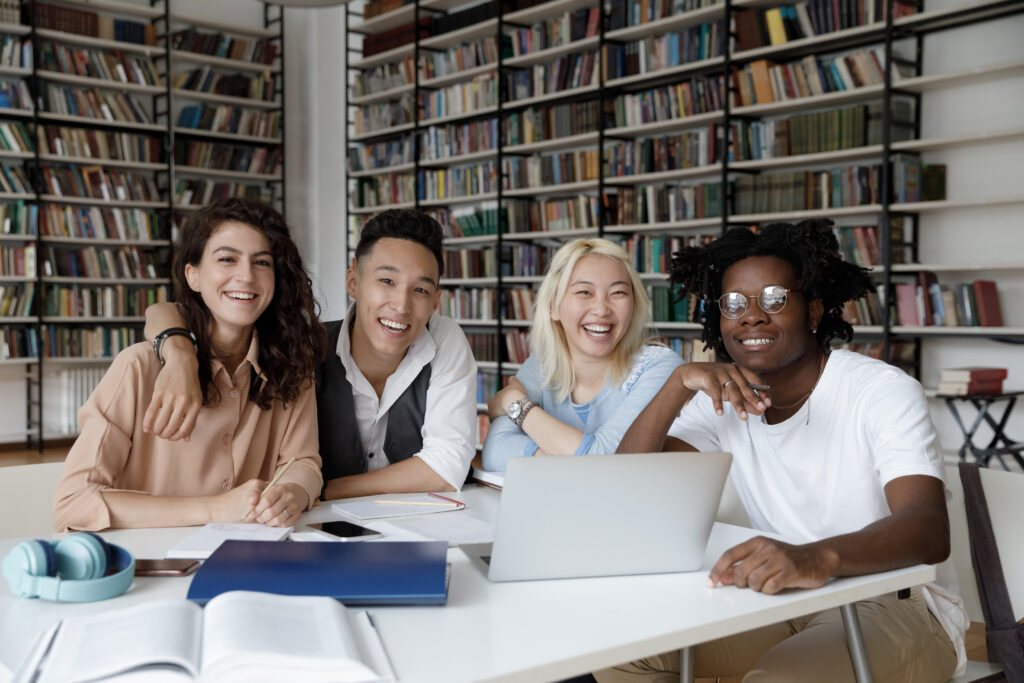 Public Service fellowships offer first-hand experience and a pathway into a variety of industries and fields that serve the community. Public servants keep almost every aspect of our lives running efficiently and effectively. Whether your interests lie in government, advocacy, or education, there is a multitude of paths available for you to take. For example, working in government could mean running for office, but it could also mean learning how to manage international relations, support public policy initiatives, work in a specific sector like health or law enforcement, or build sustainability initiatives for coastal cities. This list includes fellowships in all of these areas as well as other ways for recent grads to give back to their communities.
The following list of public service fellowships includes opportunities for supporting local government capacity and resilience, developing cybersecurity talent to protect digital infrastructure, environmental organizing, Indian urban planning and design, becoming a teacher to eliminate educational inequity, working with children with intellectual disabilities, and much more!
See a fellowship you'd like to apply to? Save it to your ProFellow account and start your application today!
The Autry Fellowship is a competitive fellowship program for talented and ambitious recent college graduates. It provides an opportunity to work for one year as a full-time, paid staff member at MDC in Durham, NC. The Autry Fellowship supports the mission of MDC – to equip southern leaders, institutions, and communities to improve economic mobility and advance equity – by developing a network of young leaders who have experience promoting equity and excellence in education, employment, economic security, and strategic philanthropy. Candidates must be in their final year of undergraduate studies or have graduated within two years.
The Bhumi Fellowship is a two-year, paid, full-time fellowship for young graduates to work on whole school transformation in Chennai, India. The program is designed to develop educational changemakers to lead the next movement in the public education system. Candidates must be graduates between 20 and 26 years of age, have past volunteering or work experience in any field, be passionate about transforming the education system and have fluency in the Tamil Language.
The Emerson Hunger Fellows shape and implement local anti-hunger programs all over the U.S., and then research and support national policy initiatives in Washington, D.C. Fellows are placed for 5 months with community-based organizations involved in fighting hunger and poverty at the local level. In mid-February, the Fellows regroup in Washington, D.C. to debrief and share their field experiences and participate in extensive policy training. Fellows then work in nonprofit organizations and government agencies on national-level policies. The fellowship is for 1-year and offers a salary and benefits.
Interested in this fellowship? Read our interview with Bill Emerson National Hunger Fellow Gagan Gupta. In it, he shares his fellowship experience and application tips.
The Capital City Fellows Program (CCFP) is a mayoral initiative to attract recent graduates of master's degree programs who are interested in public service to work for the city of Washington, DC. Selected Fellows are appointed for 18-month during which they may complete three six-month rotations in different city agencies within the government operations, health and human services, public safety and justice, planning and economic development, or education clusters. Fellows receive an initial salary of $50,000. Must have US Citizen or Legal Non-Citizen Resident status.
Interested in this fellowship? Read our interview with Capital City Fellow Sareeta Spriggs. In it, she shares her fellowship experience and application tips.
Each year the Endowment offers approximately 14 one-year fellowships to uniquely qualified to graduate seniors and individuals who have graduated during the past academic year. They are selected from a pool of nominees from close to 400 participating colleges. Carnegie Junior Fellows work as research assistants to the Endowment's senior associates. Those who have begun graduate studies are not eligible for consideration. Positions are paid, full-time positions for one year. The current salary is $1,875.00 per semi-monthly pay period ($45,000 per year).
CivicSpark is a Governor's Initiative AmeriCorps program dedicated to building local governments' capacity to address resilience issues such as climate change, water management, housing, and mobility. Recent graduates or emerging professionals are encouraged to apply who are interested in gaining professional experience while creating a meaningful and lasting impact in communities! Fellows receive a $34,000 living allowance spread evenly over 11 months; a Segal Education Award of $6,895 at the completion of service; and health insurance, among other benefits!
DCAS and the City University of New York (CUNY) launched the Civil Service Pathways Fellowship for recent CUNY graduates. This new initiative helps connect graduates with rewarding careers in City government. The fellowships are full-time and offer competitive pay and benefits. Participants will have professional development opportunities, receive specialized training based on their career track, and will have an opportunity to network with other professionals in City government. Three high-demand career tracks are covered by the fellowship: policy and program analysis, data and digital services, and procurement and finance.
The Cleveland Foundation Public Service Fellowship offers emerging young leaders from across the country the skills and networks needed to create the community they envision and jumpstart a career in public service. A select group of 3-5 Fellows will spend a year embedded in public sector agencies in Cleveland working on the front lines of civic innovation. If you are a recent college graduate considering a public service career, choose Cleveland and continue the reinvention of a Rustbelt city on the rise. The 12-month fellowship includes a $35,000 salary with health benefits.
Interested in this fellowship? Read our interview with Cleveland Foundation Public Service Fellow Joshua Edmonds. In it, he shares his fellowship experience and application tips.
A full-year, reciprocal work-study fellowship providing 75 Americans, aged 18-24, with an understanding of everyday life, education, & professional training in Germany. Includes round-trip transatlantic flight, university tuition, language training, living stipend, program-related travel costs in Germany, 2 months of language training in Germany, 4 months of study at a German university, and a 5-month internship in a German-speaking work environment. Fellows are also provided Accommodation in a German home/student residence, seminars, in-country support during the program, and health & accident insurance.
Interested in this fellowship? Read our interview with CBYX Fellow Meghan Leinbach. In it, she shares her fellowship experience and application tips.
The Coro Fellows Program in Public Affairs in Los Angeles is an experience-based fellowship equipping recent college graduates and young professionals with the skills, networks, and knowledge they need to influence meaningful change. Fellows gain experience, exposure, and new skill sets through four major programmatic components: field placements, leadership seminars and interviews, topical focus weeks, and spring projects. Coro Fellowship alumni include over 10,000 accomplished leaders nationally who are dedicated to supporting one another and improving the region and the nation. The Fellowship is a full-time, 9-month program. Coro Southern California offers a monthly stipend to ease the financial burden of participating in the Fellowship.
Interested in the Coro Los Angeles Fellowship? Read our interview with Coro Fellow Miracle McClain. In it, she shares her fellowship experience and application tips.
The Coro Fellows Program develops emerging leaders to work and lead across different sectors by equipping them with knowledge, skills, and networks to accelerate positive change. This 9-month fellowship helps to develop participants' self-awareness and analytical skills, exposes them to various industries and sectors, grants them access to businesses and community leaders, and provides them unparalleled relationship-building opportunities to launch their professional careers. The Coro Fellows Program in New York has four major components: leadership development seminars, rotational work placements, leadership interviews, and focus weeks. All applicants selected into the program receive a full tuition scholarship and a monthly living stipend of $1,500 per month.
Coro Pittsburgh seeks to engage the next generation of diverse leaders who have a passion for working across sectors to build a stronger democracy. The Coro Fellowship is a 9-month, full-time intensive training program designed for young leaders (age 21-35). Pittsburgh Fellows are placed for 6 to 30 weeks in local nonprofit, government, labor, business, and community-based organizations. All applicants selected into the Pittsburgh program receive a full tuition scholarship and a monthly living stipend.
Interested in the Coro Pittsburgh fellowship? Read our interview with Coro Pittsburgh Fellow Kara Lowry. In it, she shares her fellowship experience and application tips.
The Coro Fellowship San Francisco is founded on Coro's unique curriculum of core leadership skills building, paired with real-world experiences with the city as the classroom. The Fellows Program combines project-based practice, informational interviews with private, public, and nonprofit decision-makers, and skills building in group governance, communication, and analysis. The Fellows Program has four major components: field placements, seminars, interviews, and focus weeks. The program is 100% tuition free. Coro provides qualifying Fellows who request financial support with a monthly stipend to defray living expenses during their nine months in the program.
The Cybersecurity Talent Initiative recruits our nation's next cadre of cybersecurity leaders to protect the digital infrastructure from global threats. Recent graduate, students in undergraduate or graduate degree programs in cybersecurity-related fields have a unique opportunity to jump-start their professional lives with access to cross-sector cyber roles and developmental support through leadership development seminars, mentorship, and training. Students spend two years gaining valuable public sector experience in a federal agency. As their service ends, participants will be invited to apply for select positions with some of the most innovative private sector companies in the world. Candidates are U.S. citizens currently enrolled at an accredited educational institution in an undergraduate or graduate cybersecurity-related degree program.
Interested in the Cybersecurity Talent Initiative Fellowship? Read our interview with Cybersecurity Talent Initiative Fellow Manpreet Duggal. In it, he shares his fellowship experience and application tips.
Dismas House of Massachusetts, Inc., seeks a fellow for the Dismas Family Farm, a 12-bed, vocational farm for recently released prisoners. The fellowship is a unique, fully-funded, one-year, post-baccalaureate, service opportunity. The Fellow lives in solidarity with the residents of the Dismas Family Farm and helps coordinate daily activities at the farm. Fellows have a commitment to issues of social justice, excellent verbal and written communication skills, and are comfortable working with individuals from diverse socioeconomic backgrounds. All applicants must be recent graduates from a college or university.
Interested in the Dismas Family Farm Fellowship? Read our interview with Dismas Family Farm Fellow Shelby Ferry. In it, she shares her fellowship experience and application tips.
The Science, Mathematics, and Research for Transformation (SMART) Scholarship for Service Program, funded by the Department of Defense (DoD), is a combined educational and workforce development opportunity for science, technology, engineering, and mathematics (STEM) students. SMART offers scholarships for undergraduate, master's, and doctoral students currently pursuing a degree in one of the 21 STEM disciplines. SMART scholars receive full tuition, annual stipends, internships, and guaranteed employment with the DoD after graduation. Scholarships are awarded for a minimum of 1 year and a maximum of 5 years of funding, depending on degree requirements.
EERE STP Fellowships are two-year opportunities for recent graduates and experienced scientists and engineers to participate in policy-related projects at DOE's Office of Energy Efficiency and Renewable Energy in Washington, D.C. There are three levels of Fellowships: Junior Fellows (Bachelor's), Fellows (Masters or PhD) and Senior Fellows (Masters or PhD). Fellows receive a salary starting at $47,684, $58,000, and $76,378 respectively, health benefits, travel assistance, and relocation allowance. SunShot applications are reviewed (and offers are made) twice per year with rolling application deadlines of January 15th and June 15th.
The English Teaching Assistant (ETA) Programs place recent college graduates and young professionals from the U.S. in classrooms abroad for up to 1 year to provide assistance to the local English teachers. ETA's help teaches the English language while serving as cultural ambassadors for the U.S. The age and academic level of the students vary by country, ranging from kindergarten to university level. Applicants for English Teaching Assistant Programs can apply to only one country. Applicants must be U.S. citizens at the time of application.
Interested in the Fulbright English Teaching Assistantships? Read our numerous interviews and application tips articles by Fulbright ETA fellows. In the interviews, you will learn about each Fellow's Fulbright ETA experience and their application tips. In the tips articles, you will learn specific strategies for creating a competitive application and how to get the most out of your Fulbright ETA experience.
The Govern For America (GFA) Fellowship is a 2-year paid fellowship for recent graduates to serve in high-impact roles in governments across the country as a part of a diverse community of engaged leaders. Roles include data analyst, fiscal analyst, and program manager. The program actively seeks applicants from traditionally underrepresented in government leadership, including people of color, first-generation college students, women, and gender non-binary individuals, members of the LBGTQ community, and individuals from low-socioeconomic backgrounds. Applicants must have an undergraduate degree before the fellowship begins be a US Citizen, Permanent Resident, DACA Recipient, or have US Sponsorship for 2 years.
Interested in the Govern For America Fellowship? Read our interview with GFA Fellow Jeni Dhodary. In it, she shares her fellowship experience and application tips.
The Green Corps Fellowship Program is the country's most respected training program for environmental organizers. Green Corps offers a year-long, paid training program that prepares young professionals and recent graduates for a career in environmental organizing. The program involves eight weeks of intensive classroom training with environmental organizers and leaders and offers hands-on experience with 3-5 real campaigns across the country. After completing the program, fellows will be connected to groups that are looking to hire full-time staff. The target annual compensation for this position is $31,500 (but the compensation may range between $31,500 and $39,000 depending on location).
Interested in the Green Corps Fellowship? Read our interviews with Green Corps Fellows Mireille Bejjani and Joshua Swift. In the interviews, both Fellows share their fellowship experience and application tips.
The Herbert Scoville Jr. Peace Fellowship is a highly-competitive national fellowship program that provides college graduates with the opportunity to gain a Washington perspective on key issues of peace and security. Twice yearly, the Fellowship's Board of Directors selects a group of outstanding individuals to spend 6-9 months in Washington. Supported by a salary, the fellows serve as full-time junior staff members at the participating organization of their choice. The program also arranges meetings for the fellows with policy experts. Application deadlines are in October and January.
Interested in the Herbert Scoville Jr. Peace Fellowship? Read our interviews with Herbert Scoville Jr. Peace Fellows Rachel Santarsiero and Cody Poplin. In the interviews, both Fellows share their fellowship experience and application tips.
The HIA Fellowship programs bring together international groups of college students and recent graduates to explore national histories of discrimination and resistance, as well as examples of issues affecting different minority groups today. This 4-week summer fellowship in Europe or the United States is highly interdisciplinary and features daily lectures and discussions with renowned academics, journalists, and activists. Eligible applicants are students and recent graduates (including international students) of universities in Bosnia and Herzegovina, Denmark, France, Germany, Greece, the Netherlands, Poland, Ukraine, and the United States. HIA covers the costs of participation and accommodation. Deadlines vary by country.
Interested in the Humanity In Action Fellowship? Read our interviews with HIA Fellows Jessica Peng and Daphné Joseph-Gabriel. In the interviews, both Fellows share their fellowship experience and application tips.
Immigrant Justice Corps ("IJC") is a two-year fellowship program for law graduates (Justice Fellows) and college graduates (Community Fellows) with a passion for justice for immigrants. IJC trains fellows and places them with host organizations in New York City, Long Island, the Lower Hudson Valley, New Jersey, Connecticut, and Texas. All fellows must be eligible for work authorization in the U.S. for the full two years of the fellowship. We generally require Justice Fellows to take the New York State bar. Community Fellows have a Spring deadline and Justice Fellows have a Fall deadline. Check the website for details.
24. India Smart Cities Fellowship
Smart Net: Solutions Exchange for Urban Transformation of India
A 1-3 year program based in Delhi for recent graduates under the age of 35, the India Smart Cities Fellowship program looks for fellows experienced in urban planning and design, engineering, technology, finance, the social sector, or environmental issues. Fellows apply their skills and experience in working with teams to find creative solutions to pressing challenges being faced by India's urban sector. Fellows support city leaders in terms of analytics, research, documentation, independent assessment, visualization, or any other activities. Fellows receive Rs. 60,000 per month.
Interested in the India Smart Cities Fellowship? Read our interview with India Smart Cities Fellow Mayank Saravagi. In it, he shares his fellowship experience and application tips.
The Island Fellows Program places college and master's degree graduates in Maine's coastal and year-round island communities for one to two years. Fellowships provide a unique opportunity for recent graduates to apply their skills and gain experience helping to build sustainability within these communities alongside an Island or remote coastal organization. Fellows receive $12/hour, paid vacation and time off, professional development, in-community housing, utilities, internet provided, and health insurance.
The fellowship program is both academic and professional. Includes full-time professional staff placements including California trial and appellate courts throughout the state and the Administrative Office of the Courts. All persons with a four-year college degree, including recent graduates and mid-career applicants, are eligible to apply. Upon acceptance into the program, fellows are enrolled as graduate students in Public Policy and Administration at Sacramento State and attend regularly scheduled academic seminars. During the course of the fellowship, fellows earn graduate units for the successful completion of all academic requirements.
The Dunn Fellowship is an opportunity for recent graduates to obtain hands-on experience in state government while obtaining tools for their future careers. Applicants must have completed a bachelor's or higher graduate degree in the 18 months prior to the program's commencement and must have demonstrated a commitment to excellence through academic honors, leadership ability, extracurricular activities, and community involvement. Fellowships are based in Springfield and Chicago, with one placement in Washington, D.C. Dunn Fellows are paid $35,000 annually and receive full state benefits.
The Lead For America Fellowship is a launching pad for a lifelong commitment to public service in a community that Fellows call home. This begins with a one-year AmeriCorps Service term where Fellows are placed within a local organization (e.g. nonprofit, government, service-minded organization) to serve in a full-time, paid position addressing critical community challenges. Fellows can renew their fellowship for an additional one-year term, or receive support while pursuing the next step in their civic leadership journey.
This highly competitive career development opportunity is designed to generate interest in local government careers in the U.S. among recent master's program graduates. Selected Fellows are placed in full-time management-track local government positions, shaped by direct mentorship under senior government leaders and rotational assignments. Recent graduates and students enrolled in public administration, public policy, or related master's degree programs at NASPAA-member schools graduating in this academic year are eligible to apply. Fellowships are available across the country. Non-U.S. citizens are welcome to apply.
The Luce Scholars Program is a nationally competitive fellowship program. It was launched by the Henry Luce Foundation in 1974 to enhance the understanding of Asia among potential leaders in American society. The program provides stipends, language training, and individualized professional placement in Asia for 15-18 Luce Scholars each year, and welcomes applications from college seniors, graduate students, and young professionals in a variety of fields who have had limited exposure to Asia. Candidates must be U.S. citizens up to age 30, and candidates must be nominated by one of 75 participating colleges and universities. Check with the university for internal deadlines.
Interested in the Luce Scholars Program? Read our numerous interviews and application tips articles by Luce Scholars. In them, former Luce Scholars share their fellowship experience and application tips.
Marshall Scholarship finance young Americans of high ability to study for a graduate degree in the United Kingdom. Up to forty Scholars are selected each year to study at the graduate level at a UK institution in any field of study. To be eligible, candidates must be U.S. citizens and have obtained a grade point average of not less than 3.7 (or A-) on their undergraduate degree. Apply through your university and check with your university for internal deadlines.
Albany, NY. While duties vary, Fellows generally perform in-depth policy research and participate in meetings with constituents and interest advocacy organizations. There are four fellowship tracks, including the New York State Senate Legislative Fellowship, Richard J. Roth Journalism Fellowship, Richard A. Wiebe Public Service Fellowship, and the James L. Biggane Fellowship in Finance. Applicants for the Fellowship must have completed all of their graduate work before starting the program in September or have recently graduated with a graduate-level degree. Fellowships are not financial aid for academic work, on-campus, or classroom study. Applications from a wide range of interests and disciplines are welcome and encouraged. Provides a stipend of $50,000. Applicants must be able to provide proof of eligibility to work in the U.S.
The Urban Fellows Program is a highly selective, nine-month fellowship that combines work in Mayoral offices and City agencies with an intensive seminar series that explores current urban issues impacting public policy. Program participants are diverse and come from all over the country to work in New York City. After participating in an extensive interview process, New York City Urban Fellows are placed at an array of agencies across the City where they learn about public policy through a hands-on approach. Fellows receive a nine-month stipend of $30,000.
Interested in the New York City Urban Fellows Program? Read our interviews with NYC Urban Fellows Rachel Lauter, Mahbuba Hossain, Juliana Poroye, Aarati Cohly, and Kimberley Kearns. In the interviews, each Fellow shares their fellowship experience and application tips.
ProFellow Founder and CEO Dr. Vicki Johnson is an alumna of the New York City Urban Fellows Program. Her fellowship experience was life-changing and played a pivotal role in shaping the direction of her career. To learn more, read her article: How 9/11 Changed My Life.
To ensure the robust supply of scientists and engineers to meet the U.S. Department of Defense's future science and technology needs, the ORISE program places individuals from the academic community (students, recent graduates, and faculty) in DoD research projects. The ORISE Research Participation Programs accept applications from students, recent graduates, and faculty researchers year-round. Research appointments can vary from three months to one year and may be renewed for additional appointment terms. The program provides a salary, training, and travel allowances.
Public Lab supports fellowships that emphasize peer production projects working on community environmental health issues, offering short-term, medium-term, and long-term assignments. Fellows advance the impact of community science on critical environmental health topics, such as particulate air pollution, lead pollution in soil and water, and pipeline monitoring. Fellows must commit to a certain amount of hours per week and will receive stipends of varying amounts, depending on the fellowship. Open calls for individual fellowships are posted regularly.
The Public Interest Fellowship is a unique combination of work and study designed to advance fellows' pursuit of careers devoted to enriching the political and cultural life of the United States. There are 3 fellowship track opportunities including a 2-year full-time employment and training program for fellows new to the field, a 2-year education program for fellows already working in DC, and shorter fellowships of 9-12 months for young professionals looking to grow their network and skill-set. All 3 tracks provide funding for professional development and include a salary or stipend to help fellows as they advance their careers.
Philanthropy New York offers a two-year, full-time employment opportunity for a recent graduate student to work with leaders across the philanthropic sector. The PNY Philanthropy Fellowship is designed to support the organization's commitment to building diversity and equity in the philanthropic field and increase our organization's capacity to work with our membership. Philanthropy Fellows facilitate issue-based working groups, develop and execute programs on current issues in the field, curate content for our media platforms and write insightful reports and publications. Fellows earn a salary of $67,500 as well as medical insurance benefits.
Each spring and fall, eight Running Start Congressional Fellows are selected through a highly competitive application process. Running Start is nonpartisan and looks for applicants from across the political spectrum for this program. Fellows intern for a female Member of Congress Monday through Thursday and each Friday are trained by political experts in Running Start's office and then mentored by high-level political mentors. Fellows live together in a house on Capitol Hill, free of charge, and are provided with a $2,500 living stipend for the semester.
Interested in the Running Start Congressional Fellowship? Read our interviews with Running Start Fellows Chene Karega and Jannelle Watson. In the interviews, both fellows share their fellowship experience and application tips.
Teach For America (TFA) is a national teacher recruitment program that aims to eliminate educational inequity by enlisting recent college graduates and professionals to teach for two or more years in low-income communities throughout the United States. Corps members attend an intensive 5-week summer institute to prepare for their commitment and then are placed in schools in urban and rural areas. Uncertified corps members receive alternative certification through coursework taken while completing the program. TFA teachers are full-fledged faculty members at their schools, receiving the normal school district salary and benefits. Applicants who are interested in joining the corps can apply during one of five application windows.
Interested in Teach For America? Read our interviews with Teach For America Fellows Max Cuddy and Chike Aguh, who went on to become the Chief Innovation Officer at the U.S. Department of Labor for the Biden Administration. In the interviews, both fellows share their fellowship experience and application tips.
The Teach for Nigeria Fellowship program is a 2 year full-time paid commitment in which we place the most outstanding graduates and professionals to teach in Nigeria's underserved schools in low-income communities. Teach for Nigeria is looking for individuals with varying levels of experience including recent graduates, working youth, experienced professionals, and entrepreneurs. To apply, you must be a Nigerian citizen, hold a minimum of a Bachelor's degree and be younger than 35.
Interested in Teach For Nigeria? Read our interview with Teach For Nigeria Fellow Ibrahim Abdullahi and his article Fighting Inequality through Teach for Nigeria. In these articles, you will learn about the fellowship experience, application tips, and the issues Fellows have an opportunity to address.
The Tennessee Governor's Management Fellowship is a prestigious and highly competitive fellowship awarded to exceptional applicants who wish to serve and learn with the State of Tennessee's top executive leaders. The nonpartisan program offers a competitive salary and is open to recent graduates of undergraduate or graduate programs. The gifted and highly-motivated fellows are awarded the unique opportunity to spend two years working full-time for senior and top-ranking government officials. Fellows are considered full-time state employees and will be offered a competitive salary and benefits.
The American Jewish Joint Distribution Committee (JDC) is offering a year-long, fully-funded fellowship for young Jews (between 20 and 40) to engage with the organization's global mission overseas. The JDC Entwine Global Jewish Service Corps Fellowship (JSC) is internationally recognized to develop leadership with a Jewish perspective. Between 12 and 20 fellows are matched with field placements in communities that are looking for their particular skills and background experience. In addition to the field placement, there are three leadership retreats and monthly coaching for each fellow.
The Jill's House Fellowship is an intensive year of service in the Washington, D.C. area for recent college grads who have an interest in working with children with intellectual disabilities. Through paid full-time work experience, intentional community, and opportunities to grow in faith, fellows will have the tools to grow and enrich every area of their lives. Fellows receive furnished housing, hourly pay, mentorship, and sponsored social outings.
The Pickering Foreign Affairs Graduate Fellowships provide full funding to graduate students as they prepare to join the U.S. Foreign Service as diplomats. Fellows are funded $37,500 per year to help cover tuition costs first then room and board, books, mandatory fees, and travel, pending availability of funds. Graduate-level Fellows receive stipends during participation in one 10-week domestic summer internship, and one 10-week summer overseas internship following the second year of graduate school. Fellows must obtain graduate degrees in international affairs or a related subject such as public administration, public policy, international relations, business administration, economics, history, political science, communications, or foreign languages at a graduate school approved by the Pickering Program.
The White House Fellows program is one of America's most prestigious programs for leadership and public service. White House Fellowships offer exceptional young men and women first-hand experience working at the highest levels of the federal government. Fellows typically spend a year working as full-time, paid fellows to senior White House Staff, Cabinet Secretaries, and other top-ranking government officials. Fellows also participate in an education program consisting of roundtable discussions with renowned leaders from the private and public sectors and trips to study U.S. policy in action both domestically and internationally.
Interested in the White House Fellowship? Read our interviews with White House Fellows Marguerite Jimenez, PhD and September Hargrove. In it they share their fellowship experience and application tips.
Public service fellowships are an excellent pathway to a career in public service and government. If you enjoyed this list of public service fellowships and are interested to discover more programs like these, sign up for the free ProFellow database, which lists more than 550 funded fellowships in public service.
© 2023 ProFellow, LLC all rights reserved.