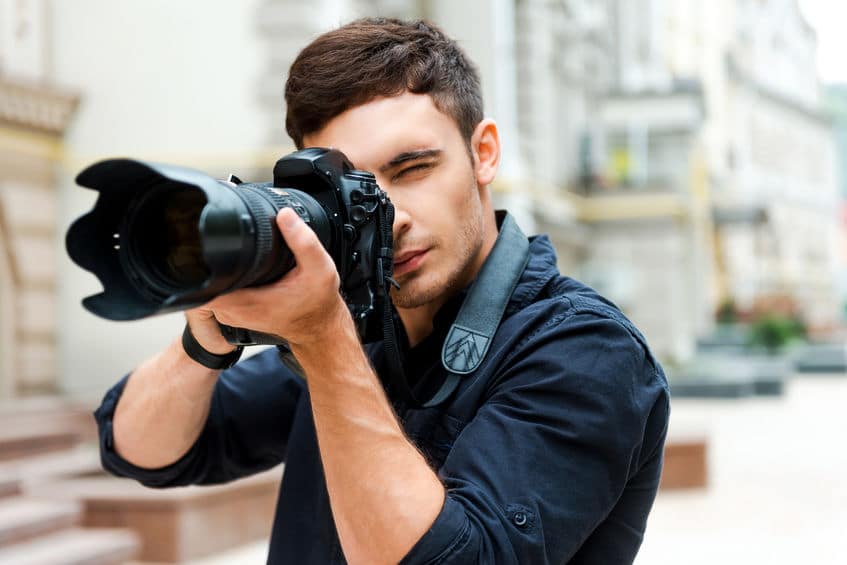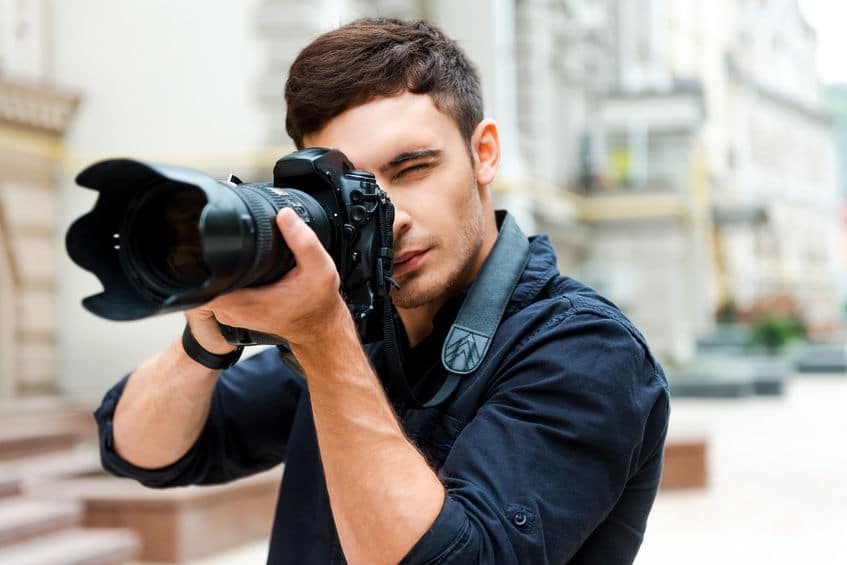 This week's list of fellowships includes an opportunity at the Harvard Kennedy School, a professional development program for minorities, and a competition for artists, including photographers. There are also several open calls featured in health, journalism, and politics. You've got 8 weeks to apply!  Apply now!
Not ready to apply this year? Click the links to bookmark these fellowships to your ProFellow account.
Upcoming Fellowship Deadlines: May 17 – 30, 2020
Technology and Democracy Fellowship

: The Harvard Kennedy School – Ash Center for Democratic Governance and Innovation is offering to cover all travel expenses for fellows to visit Cambridge, Massachusetts at least twice during the fellowship year, to work and attend workshops. Invited fellows are mid-career practitioners with an interest in leveraging technology to improve democratic governance. For the full year, fellows form a virtual community through which they share ideas and resources, pose questions, offer feedback, and help one another with solving challenges in their projects or other work. / Due May 18, 2020
University Innovation Fellows Program: The University Innovation Fellows (UIF) program empowers students around the world to become agents of change in higher education. Fellows create opportunities that help their peers unlock their creative potential and develop the design-centered mindset required to take on complex challenges in today's world. Students of all majors and academic levels – from freshmen to PhDs – who want to shape the future of education are encouraged to apply. Students go through an experiential 6-week online training program, receive year-round mentorship and attend a networking conference in Silicon Valley. / Due May 18, 2020
IGNITE Fellowships: IGNITE recruits a new cohort of diverse and passionate women in communities across the United States and provides them with resources, training and networks to launch political careers. Each Fellow launches a regional college council for 20-30 politically ambitious young women from a group of local college campuses. Each College Council meets for bi-monthly weekend retreats. Fellows represent the political spectrum and are deeply motivated, take initiative, have organizing experience on college campuses and have a track record building new initiatives. IGNITE Fellows are compensated with a $10,000 stipend. Different deadlines for each city. / Due May 18, 2020
Presidential Innovation Fellows: The Presidential Innovation Fellows (PIF) program is a highly competitive 1-year fellowship that seeks to attract top innovators into government, capable of tackling issues at the convergence of technology, policy, and process. Fellows are embedded within federal agencies to collaborate on challenges with innovators. Fellows are based in Washington D.C. for the duration of the Fellowship, and are considered full-time employees of the federal government. Fellows receive a GS15 level salary, which typically ranges between $120-150,000. We accept applications throughout the year and hire on a rolling basis depending on the needs of our agency partners. / Due May 18, 2020
Education Pioneers Fellowship: Education Pioneers launches and advances the careers of professionals who are eager to discover opportunities to use expertise in data, operations, policy, and more to make a difference for students and families from outside the classroom. The EP Summer Fellowship is a 10-week summer experience that lays the foundation you need to become a lifelong leader in education. The EP Impact Fellowship is an intensive, 10-month experience that helps turn rising leaders' skills and passions for social good into new, tangible leadership opportunities — supporting educational equity and advancing careers, at the same time. The 10-month placement offers a $47,500 stipend ($58,000 annualized), plus benefits. / Due May 19, 2020
DOE Office of Science Graduate Student Research (SCGSR) Program: The SCGSR program provides supplemental awards to outstanding U.S. graduate students to pursue part of their graduate thesis research at a Department of Energy (DOE) laboratory in areas that address scientific challenges central to the Office of Science mission. The award period for the proposed research project at DOE laboratories may range from 3 to 12 consecutive months. Awardees are eligible to receive a monthly stipend in the amount of up to $3,000. Applicants must be U.S. Citizens or Permanent Resident Aliens. / Due May 20, 2020
Moral Ecology Fellows Program: The Institute for Advanced Studies in Culture at the University of Virginia is offering a postdoctoral Research Associate position from a diverse pool of candidates to analyze and publish papers about a data set from a historic national survey on moral formation at home and in the school. A year-long fellowship to reflect and advance the intellectual mission of the Institute in general and the Institute's Colloquy on Culture & Formation in particular. Fellows receive an annual stipend of $45,000- $49,000, as well as full-time benefits and office space at the Institute for Advanced Studies in Culture in Charlottesville, Virginia. / Due May 22, 2020
Teach For Nigeria: The Teach for Nigeria Fellowship program is a 2 year full-time paid commitment in which we place the most outstanding graduates and professionals to teach in Nigeria's underserved schools in low- income communities. Teach for Nigeria is looking for individuals with varied levels of experience including recent graduates, working youth, experienced professionals and entrepreneurs. To apply, you must be a Nigerian citizen, hold a minimum of a Bachelor's degree and be younger than 35. / Due May 23, 2020
Wild Gift Fellowship: Each year, Wild Gift selects a small group of "better world entrepreneurs" age 21 to 35 for a 12-month Fellowship that includes mentoring, fundraising support, and wilderness-based programs that teach leadership and business skills while building a lifelong support network. Each Fellowship includes a three-week back country trek and a week-long whitewater river trip. Wild Gifts works with entrepreneurs from seed stage to fully operating social ventures. At a minimum, you should have written plans for a social venture that serves the Wild Gift mission. / Due May 24, 2020
Visiting Lecturer Diversity Fellowship Program: The Visiting Lecturer Diversity Fellowship is a paid academic-year full-time fellowship which offers a unique opportunity for individuals from historically underrepresented groups to gain valuable teaching experience, benefit from intentional mentorship, and raise their college profile. The program provides experienced adjuncts, new-to-the profession, and recent graduate students with long-term support to secure a position as a college professor, and eventually move into faculty leadership roles. The DFP for will be in three areas, Business Leadership, Criminal Justice and Foundational Mathematics. / Due May 25, 2020
Orbis Investment Management MBA Fellowship: Orbis seeks soon-to-be first-year MBA students, from any background, who are as passionate about investing. The award is for $15,000 cash and is to be used toward tuition and/or course-related expenses. There are no demographic criteria or previous work experience requirements, all incoming MBA students who have enrolled in an accredited MBA program are invited to apply. / Due May 28, 2020
Momentum Fellowship

: The Momentum Fellowship is designed to prepare professionals from underrepresented communities, particularly communities of color, for successful careers in the philanthropic sector through professional development, networking and mentoring opportunities. Fellows will be placed in temporary full-time positions at host foundations. Candidates should come from a community that is currently underrepresented in philanthropy, such as a community of color, LGBTQ, disability or other group. Preference will be given residents of the Pacific Northwest, with a willingness to commit to service in the region. / Due May 29, 2020
Kala Fellowship

: The Kala Fellowship award is an international competition open to artists from the U.S. and around the world. Artists producing innovative work in all mediums including printmaking, digital media, installation art, social practice, photography, and book arts are encouraged to apply. Kala will award eight artists a $3,000 stipend, unlimited access to Kala's facilities for up to six months, one Kala class, and a culminating show in the Kala Gallery in Berkeley, CA. The award is geared towards supporting artists in completing specific projects or bodies of work that would benefit from Kala's specialized equipment in printmaking and digital media. / Due May 29, 2020
Bicentennial Swedish-American Exchange Fund: The Bicentennial Fund awards grants up to SEK 30,000 in support of intensive research trips to Sweden of 2-4 weeks in length. Applicants should have well-developed projects within the prioritized fields of politics, public administration, working life, human environment, mass media, business and industry, education or culture. The grant is specifically intended for professional enrichment and is thus not applicable to work related to academic degrees, programs or conferences. Only U.S. citizens or permanent residents are eligible. / Due May 29, 2020
City Year Corps: City Year Americorps Members are as diverse a group as the communities they serve. We're looking for individuals to commit to one year of service to work alongside teachers and their peers to support the students who need that extra attention, to work on a diverse team, and who are ready to make a difference through a challenging and fulfilling experience. City Year Corps members are focused on helping students stay in school and on track to graduate. To participate, you must have a high school diploma, GED, some college, or a college degree; be able to dedicate 11 months to full-time service; be between age 18 and 25; and be a U.S. citizen or legal permanent resident alien. City Year operates in 24 locations in the U.S. Multiple deadlines. / Due May 29, 2020
Children's Writers-in-Residence Program: The Associates of the Boston Public Library sponsors a Children's Writer-in-Residence program annually. The program is intended to provide an emerging children's writer with the financial support and office space needed to complete one literary work for children or young adults. The Children's Writer-in-Residence receives a $20,000 stipend and office space at the BPL's Central Library in Copley Square. He or she must work a minimum of 19 hours per week at the BPL during the nine-month residency (September – May). Projects eligible for this program are fiction, non-fiction, a script, or poetry, intended for children or young adults. / Due May 30, 2020
AICPA Fellowship for Minority Doctoral Students: The AICPA Fellowship for Minority Doctoral Students ensures that CPAs of diverse backgrounds are visible in college and university classrooms. The program's goal is to increase the number of minority CPAs who serve as role models and mentors to young people in the academic environment. The AICPA Foundation awards annual fellowships of $12,000 to full-time minority accounting scholars who demonstrate significant potential to become accounting educators. Eligible applicants must have a CPA or plan to pursue the CPA credential and be a minority student of Black or African American; Hispanic or Latino; or Native American ethnicity. / Due May 30, 2020
Current Open Calls 
RSF will pay visiting journalists a stipend of $8,000 per month for full-time visits of up to three months (maximum stipend of $24,000 per individual fellowship). Fellows are provided with an office at the Foundation, computers and software, library access, and limited research assistance. Applicants who reside outside of the greater New York City area may be provided with a partially-subsidized apartment near RSF, if available.
Eligibility:
Applicants should be journalists with a minimum of 5-7 years of experience who write or report on social, economic, or political conditions in the United States.
Deadline: May 1, 2020
Each year we invite submissions for abstracts that will be presented at our Professional Conference. This provides the opportunity to showcase your innovative research in diabetes, endocrinology and related areas in front of your peers and leaders in the field.
Deadline: May 13, 2020
The Institute for Humane Studies (IHS) Summer Seminars bring together graduate students and faculty to explore the nature of free society. The Classical Liberal Tradition will take place in Washington, DC from June 16 – 21. This seminar will investigate the liberal account of free societies, from the proto-liberalism of Locke and Montesquieu through Smith, Hayek, the Ostroms, and beyond. The second seminar, Modern Challenges to Liberty, will take place in Chapel Hill, NC from July 7 – 12. This seminar will let you engage with the strongest critics of liberalism and find their own response to their critiques.
Eligibility:
Open to graduate students worldwide
Ideal candidates are those interested in classical liberal concepts of political freedom, economic liberty, and individual rights.
Deadline: May 15, 2020
© Victoria Johnson 2020, all rights reserved.